The sheer volume of interesting and intriguing things on the internet is just astounding- I can't be the only one who starts out looking for one thing, then see something unrelated that is inspiring so start looking into that, then this happens again and again until I'm knee-deep in research into a subject I'd never thought a second about prior. This would be great fun if I had all the time in the world, but when I am working on something for a job it definitively makes it difficult to stick to my assignment. I always try and make a note of photos, subjects and stories that I need to go back to and look into farther, but quite a lot of the time I forget or get distracted by something else. One such thing I found and forgot about are these rather remarkable photos of a rave on Eel Pie Island on August 31st, 1960. Taken by Peter Hill, a photographer I have been able to find out nothing about, these photos document a teenage sub-culture that I really had no idea existed. The thought of teenagers in 1960 taking over an abandoned building to have an all night rave party full of booze, dancing and graffiti had never occurred to me- while teenagers had been the emergent social group of the 1950s the stories you hear really talk about the 1960s as being when partying in this form came into being.

Eel Pie Island is a very small ait in the Thames, near Twickenham in Surrey, and became a place to visit when the Eel Pie Island Hotel was turned into a jazz venue in the mid-1950s. The location of an influential jazz venue on the ait led to a beatnik community forming there, who's influence can be seen very clearly in the attire worn in these photos. The clothes are very far from the look we normally associate with the period- no little dresses on any of the girls, just loose blouses or sweaters over jeans. I almost have a feeling of deja vu when I look at these, as they seem so current that they could have been taken at an East London squat party the other day- I'm sure I even have some black and white photos I took a couple years ago at some of the Libertines' parties at the Albion Rooms that are interchangeable. It's that timelessness that really grabs me in these photos- although these teenagers are now in their sixties, their style is everlasting.

Dank and dirty, the smell of sweat and cheap beer pours out of these photos, as does the sound of chugging and churning jazz and rock n roll. I've included the original captions from Life Magazine as they are rather amusing.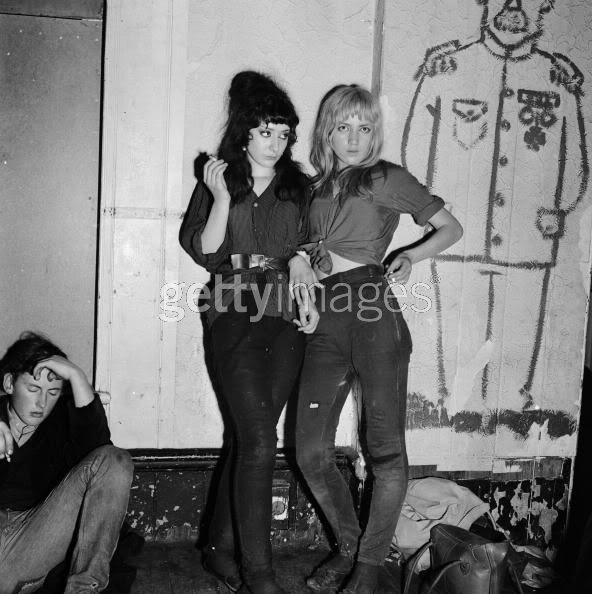 Two women in tight jeans at a rave.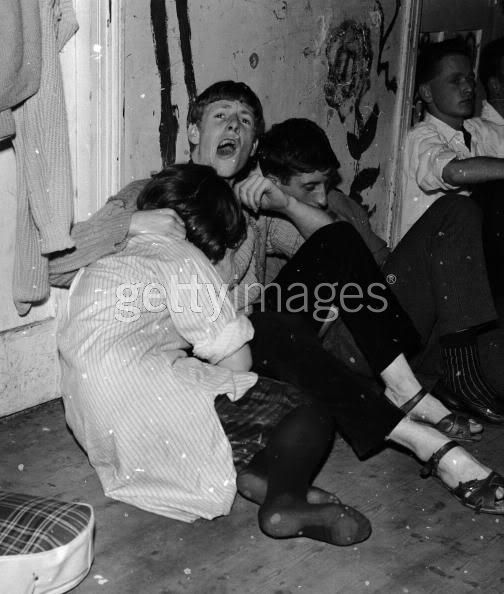 A young man shouts at the camera.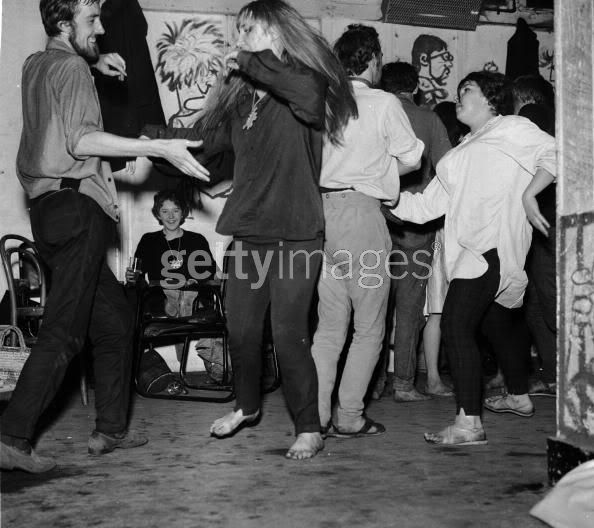 Dancers at a rave on Eel Pie Island, Twickenham, Surrey.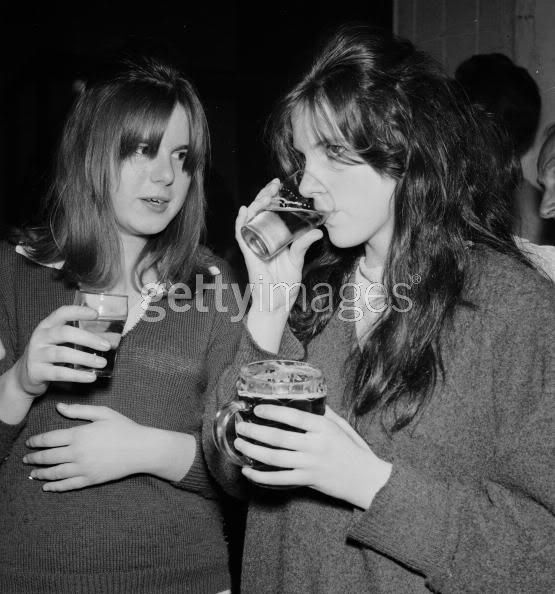 Marian Dawson (left) and her friend Kathleen Mayo stick to non-alcoholic apple juice at a rave on Eel Pie Island, Twickenham, Surrey. Sixteen-year-old Kathleen holds a pint of beer for her boyfriend.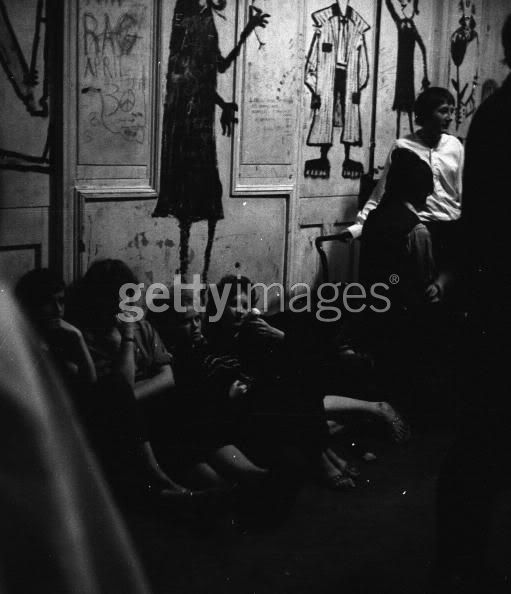 A row of girls leaning against the wall.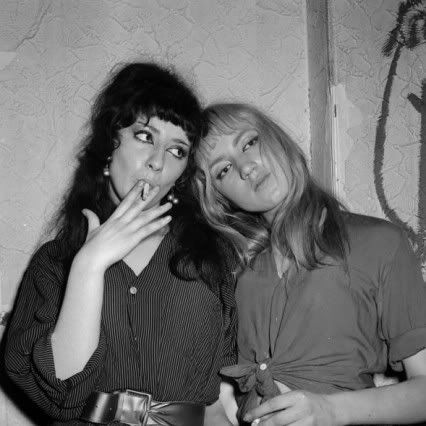 The blonde bombshell above is none other than Gillian Hills, a young favourite of Roger Vadim and Serge Gainsbourg. Hills grew up in Paris and had a small role in one of my personal favourites,

Les Liaisons Dangereuses

(which has its own scintillating jazz soundtrack by Thelonious Monk), after Vadim decided she was the new Brigitte Bardot. Following that she moved to England in 1959 to star in

Beat Girl

with Adam Faith. These photos would have been taken around the time that film was released, when she was 16, and show that she was living the life of the character she portrayed, a rebellious beatnik teenager. Later in the year Hills moved back to Paris to become a recording artist, working with Johnny Hallyday and Gainsbourg. She only acted in a few more films over the next decade but they include such legendary films as

Blow Up

and

A Clockwork Orange

. I've always thought she was stunning, but these photos make me adore her even more- in this sea of filth and underage debauchery she is luminous. Below is the title sequence from

Beat Girl

, and here is one of her songs with Serge, Une Petite Tasse D'Anxiété.