As much as I'd like to be someone who dressed in a very sleek and modern way, I can't help but be like a magpie attracted to all that glitters and gleams. Add in a rainbow of colours, draping and a luxurious fabric and I am as happy as can be. The second I saw this Stavropoulos gown on Decades today I nearly died (can you tell I'm watching

The Rachel Zoe Project

right now?) as it combines all of these loves in a rather over-the-top and glamorous way. The cut is incredibly elegant with the one draped shawl sleeve and long, lean skirt but the pattern explodes across the body with a bounty of rays and roses. This doesn't overwhelm the wearer though as the colour palette is kept rather muted muted- mauve, rose, aubergine, forest green, cadmium and navy play across the delicate silk surface. Silver bugle beads highlight the patterns and encase the single spaghetti strap. While this dress might not be for everyone, I can't think of anything more fun than this hyper-elegant early 70s amalgamation of loose hippie fashions, pop art patterns and high fashion.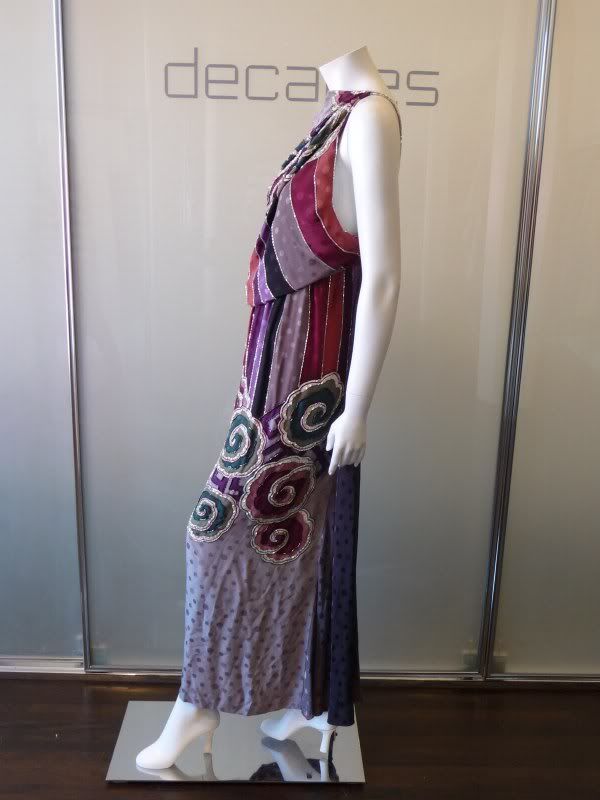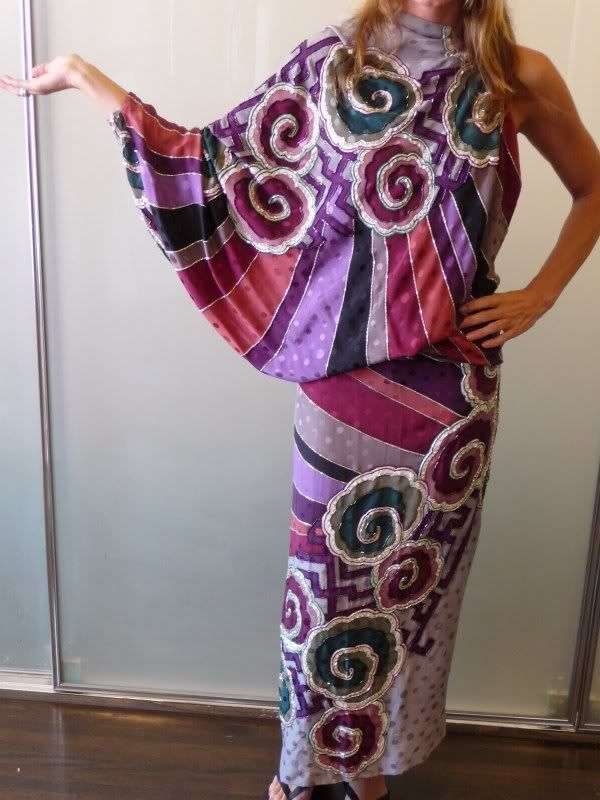 Also, one of the forefathers of the crafty-hippie-luxe look I love, Koos van den Aaker, was interviewed by StyleLikeU. Is it wrong that I am incredibly jealous? I have always adored his heavily patchworked couture garments from the Seventies and would love to have the opportunity to discuss his inspirations and career with him. Guess I shall have to start working on that...