For years I've been saving photos, online and from magazines, of sleekly modern homes where every element is carefully planned and designed- homes that seem to emphasize a clearness of mind. I carefully file them away as inspiration for my future homes, and then turn my focus back to the interiors I actually want to live in. I might love the look of more minimalist interiors and the connotations they bring to mind, but, in reality, I truly want to live in something much darker and sumptuous- the heavy wood of Victorian Gothic mixed with layers of velvets and other textiles. The setting for this editorial for Numero Korea, by Lina Scheynius, has the perfect mix of textures and patterns- so perfect that the clothes are instantly forgotten. Flocked wallpaper, dark wood, gilt, and damask (and more than a little mess) make for a home I would gladly move into tomorrow.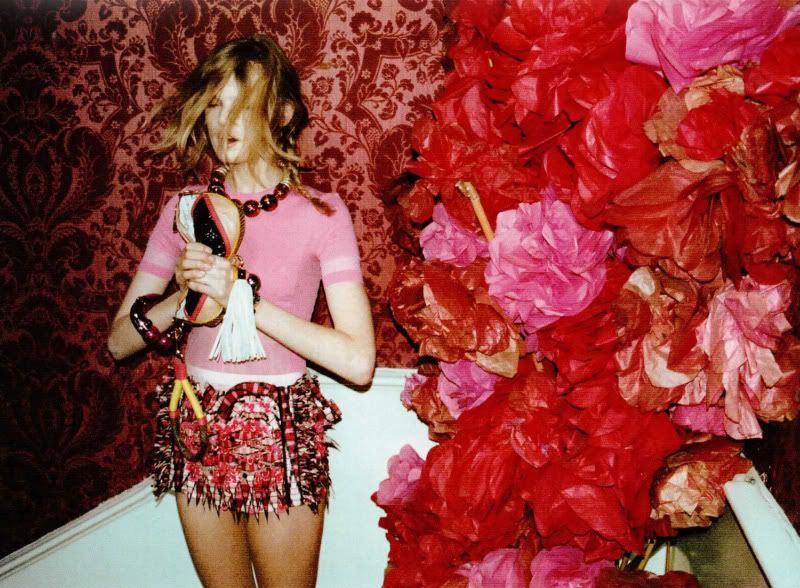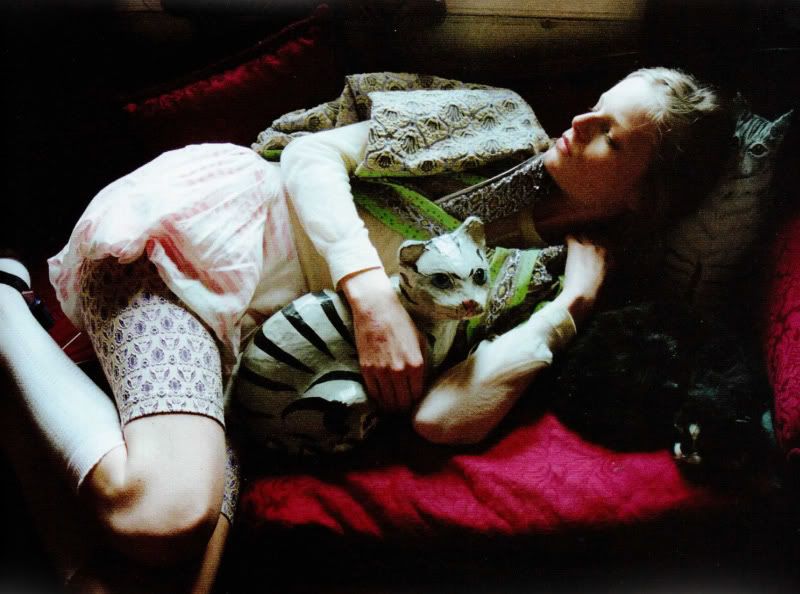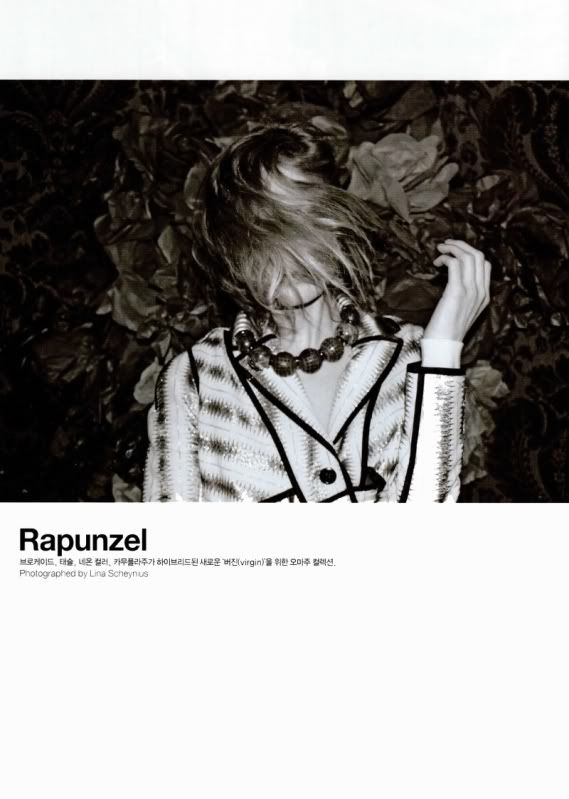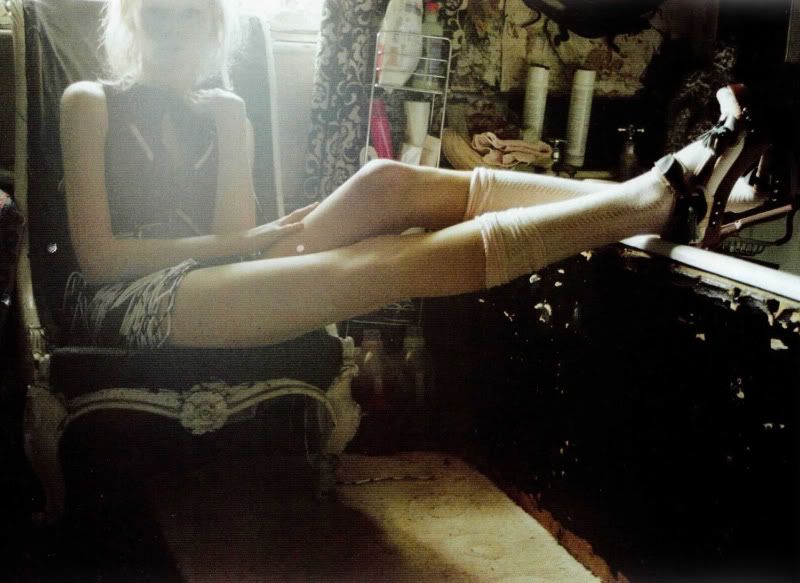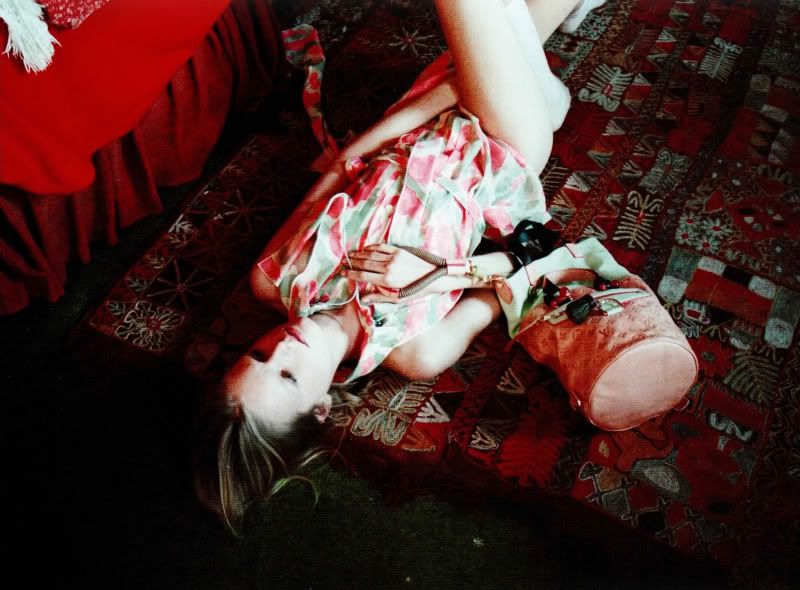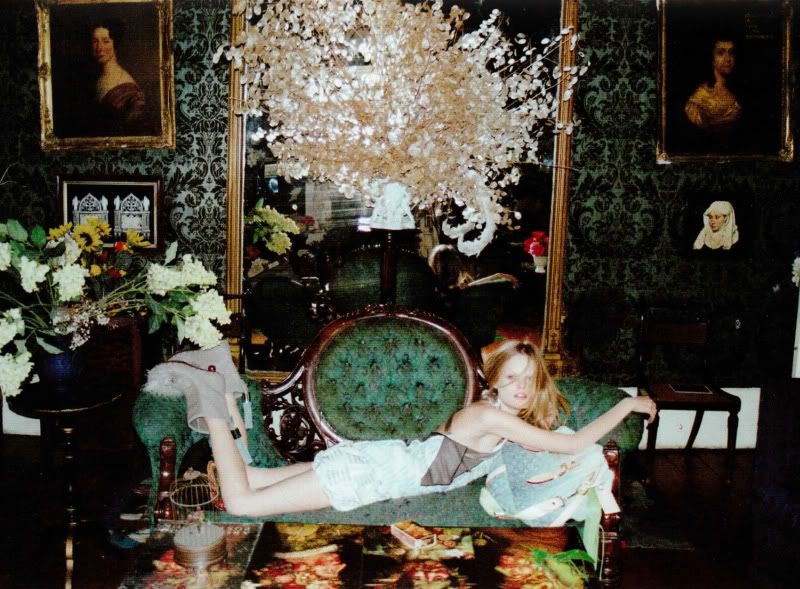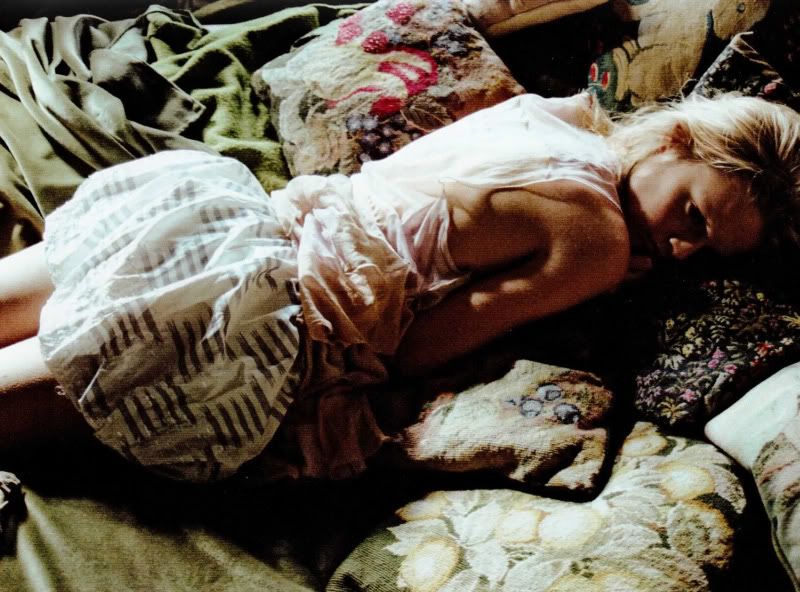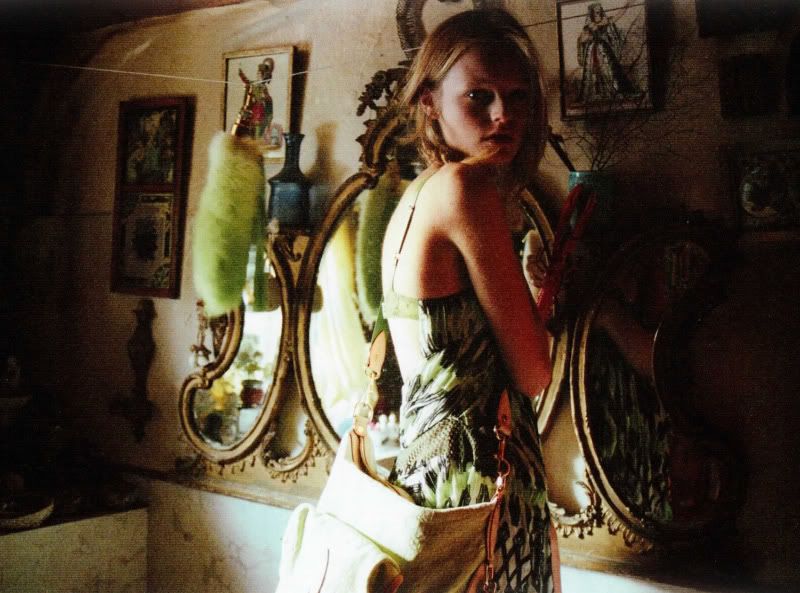 Lina Scheynius, Hanne Gaby Odiele as Rapunzel, Numéro Korea, February 2010. Photos from Fashion gone Rogue.
For the past year and half (or maybe three) my boyfriend and I have been wanting to redecorate our bedroom. It's been a bit of a struggle as the room is tiny and mainly taken up by the bed, so we've been continually changing our minds about colour and theme. After much debate we decided to go with a dark flocked wallpaper, like those above, even though, according to feng shui, it will throw off our sleep. We've both always loved flocked wallpapers, but the key decider in choosing one was watching the 70s British horror flick,
The Legend of Hell House
, one night. I've always been a fan of
British horror films
, especially the Hammer ones, but had somehow never seen this one, though it's directed by John Hough who also directed my absolute favourite,
Twins of Evil
. The film is great fun, but the aspect of it that excited us the most was the gorgeous haunted house. Every room was covered in brilliantly coloured flocking, and the bedrooms sparkled in luscious red and purple. The Internet seems to be lacking in good screen caps from it, but this image gives you a faint idea of the smoldering luxury of the Belasco mansion- I'll make some better ones and put them up soon.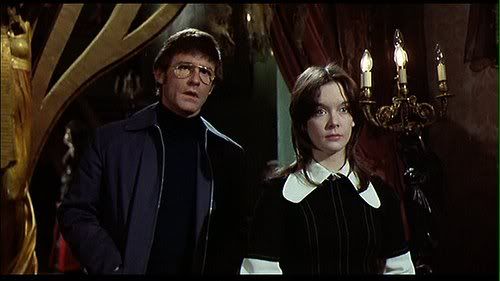 Pamela Franklin and Roddy McDowall in The Legend of Hell House, 1973. Photo from Decapitated Zombie Vampire Bloodbath.
Maybe it's just because I am so excited for my soon-to-be plum palace that I keep randomly finding myself in the rich Victorian rooms of my dreams. Yesterday I went to the Newark Museum with a class to look at some ethnic textiles, but as we were the only people there, due to the snowstorm, a security guard led us around. Even though my professor had never seen it, he brought us to his favourite part of the museum, the
Ballantine House.
This late Victorian mansion was built in 1885 for a local beer baron, and has now become part of the otherwise ultra-modern museum. Stepping into the dark, fan-embossed hallway after the brightness of the other galleries was immediately soothing as was our walk through the other eight period rooms. While I was not completely impressed with the rest of the museum, I would gladly go back to spend more time looking at every individual piece in the house, and would recommend it for any decorative arts fan.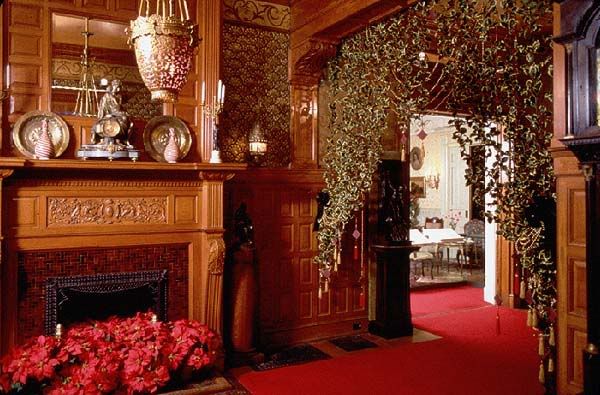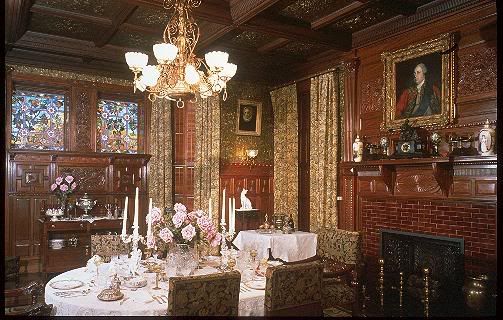 The Ballantine House, Newark Museum, Newark, New Jersey.