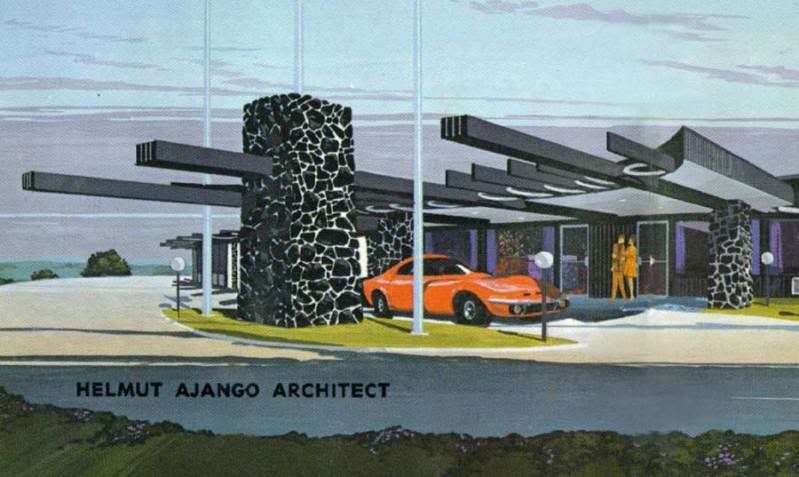 "The Place That Made Turkeys Famous 365 Days a Year..."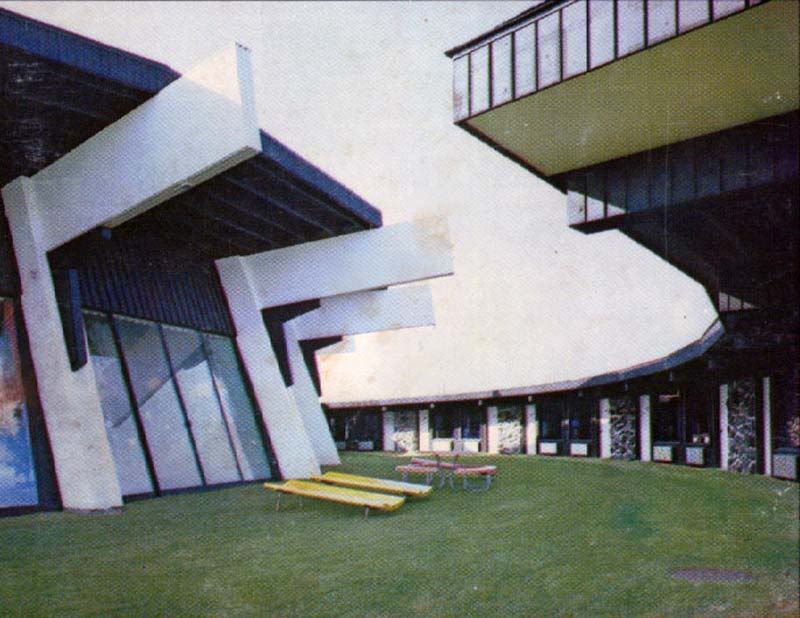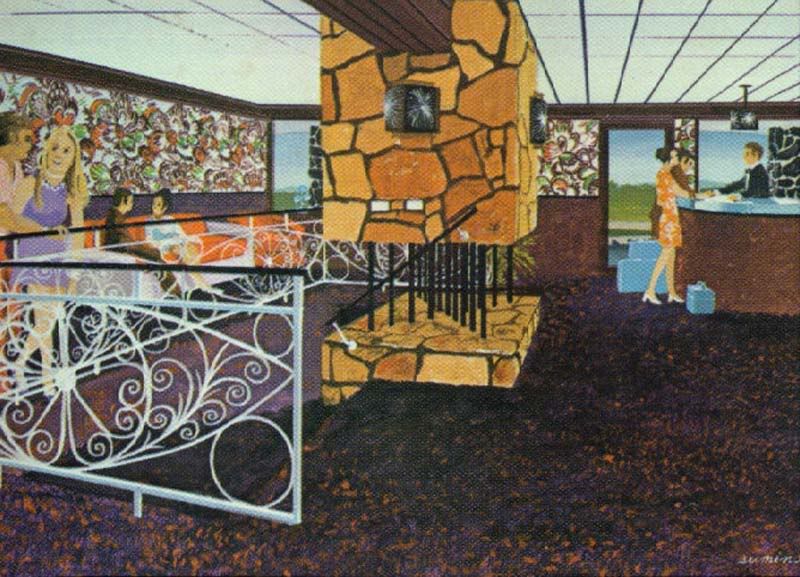 When You Enter The Lobby, It's a Whole New World.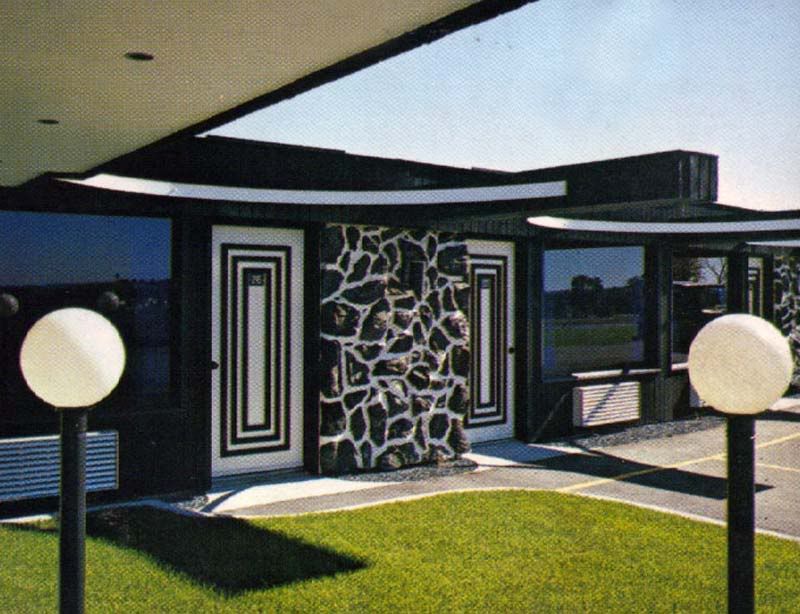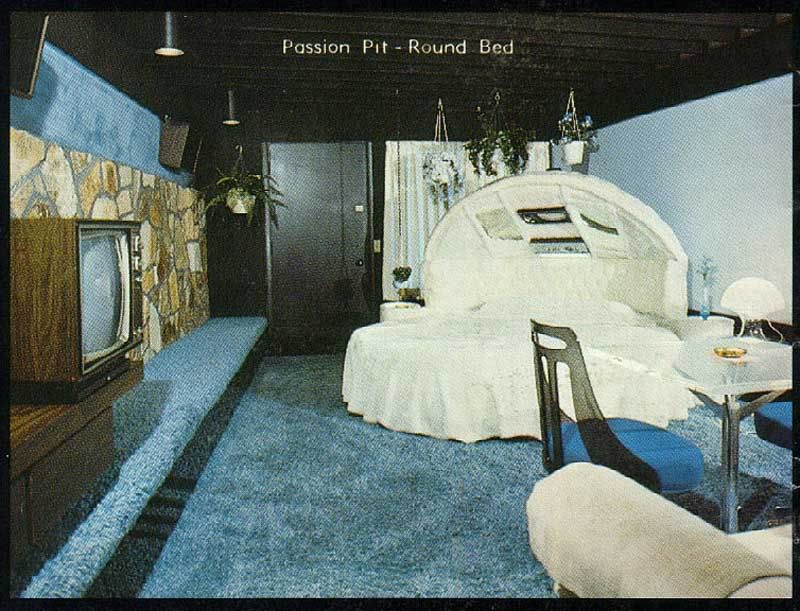 Passion Pit- Round Bed.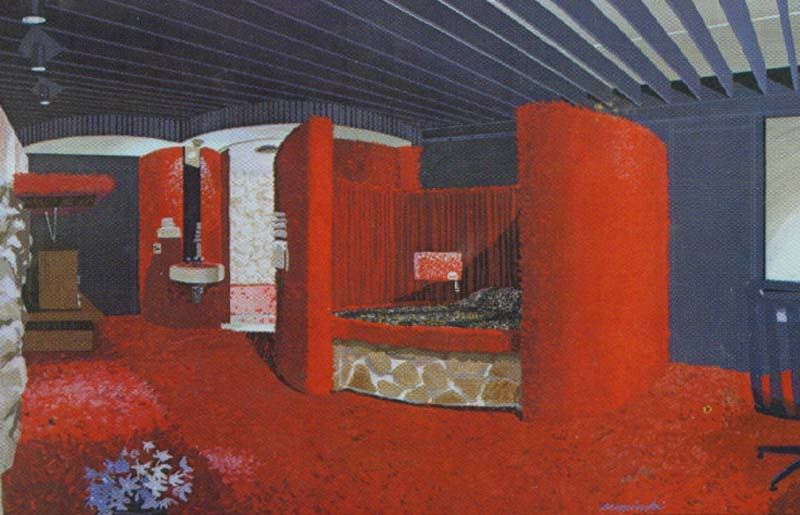 Happiness is a Bridal Suite with a Sunken Bath and Round Water Bed.


Countryside Rooms Have Manner All of Their Own.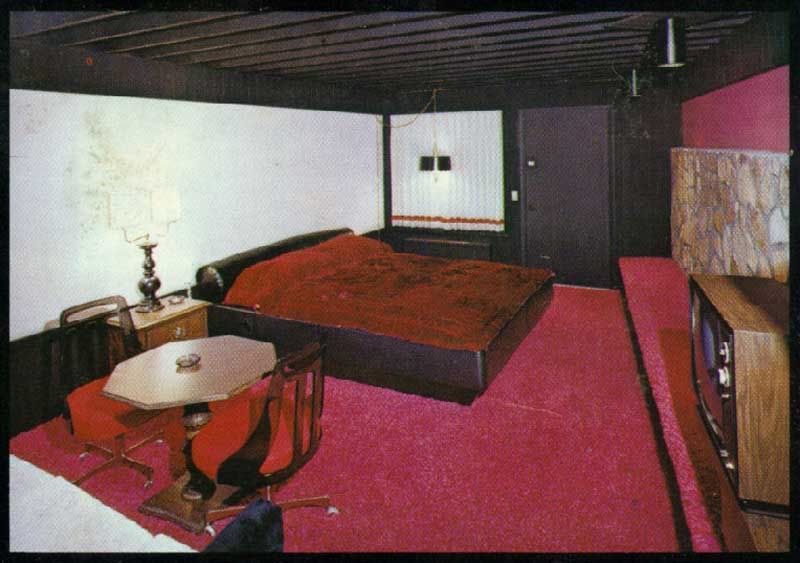 The Sweetheart Room with King-Sized Water Bed.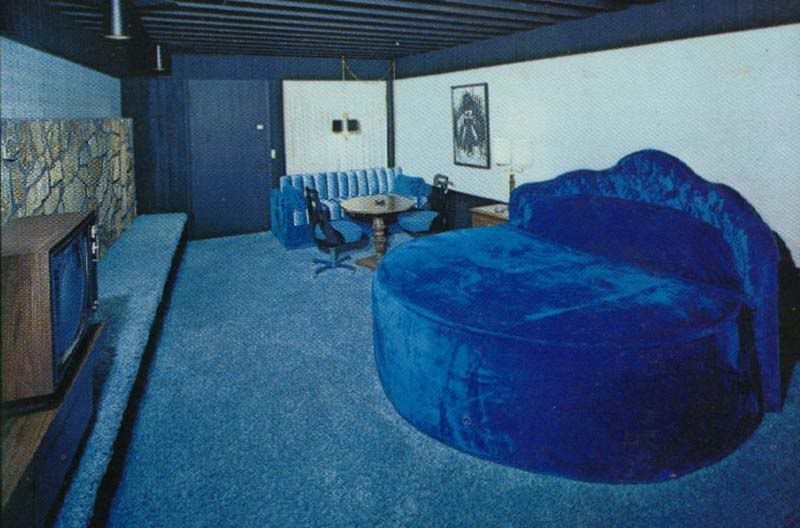 Still Another Warm and Inviting Bridal Suite with regular bath.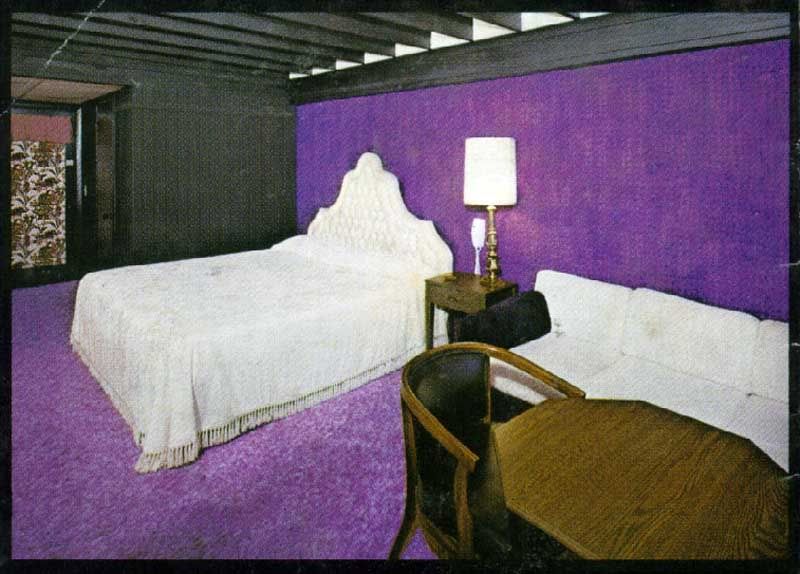 The Romantic, Purple Luxury Room with King-Sized Bed.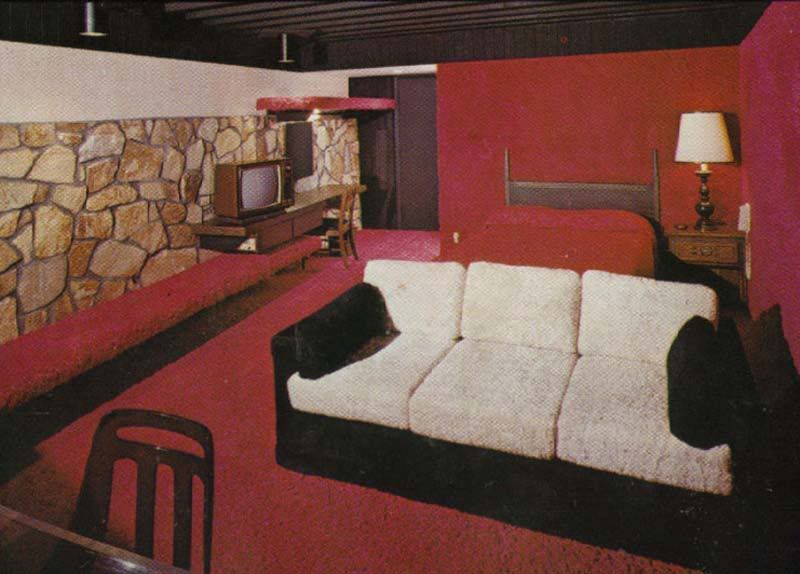 Half of the Executive Suite Where Business is a Pleasure.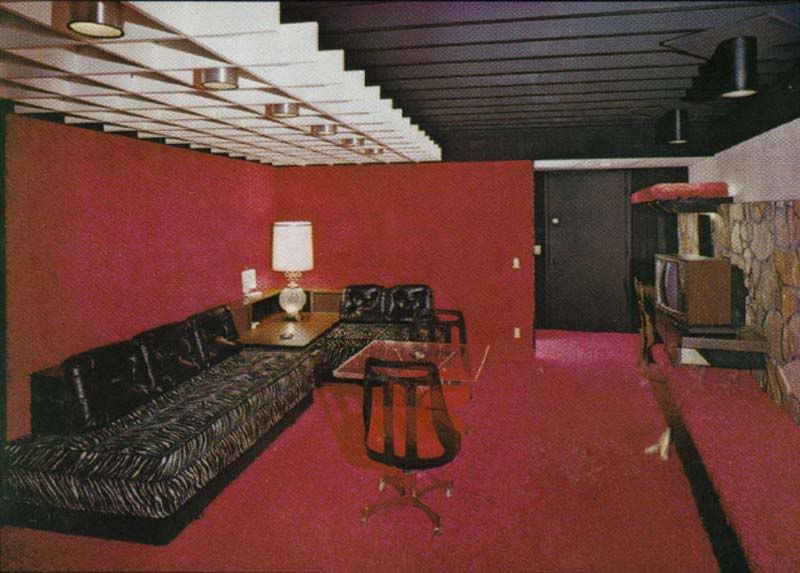 Other Half of Suite, With Stereo, 8 Track Tape Deck and Record Player.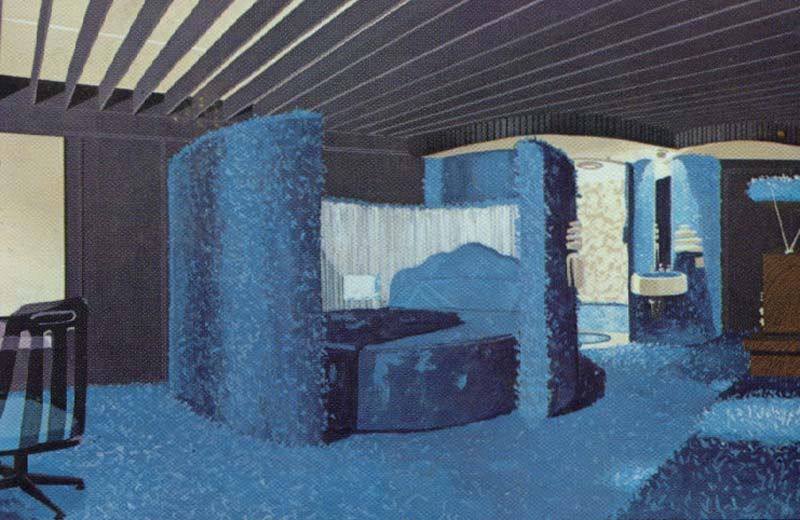 With Regular Bed, In Blue or Red, It Still Says "I Love You...

"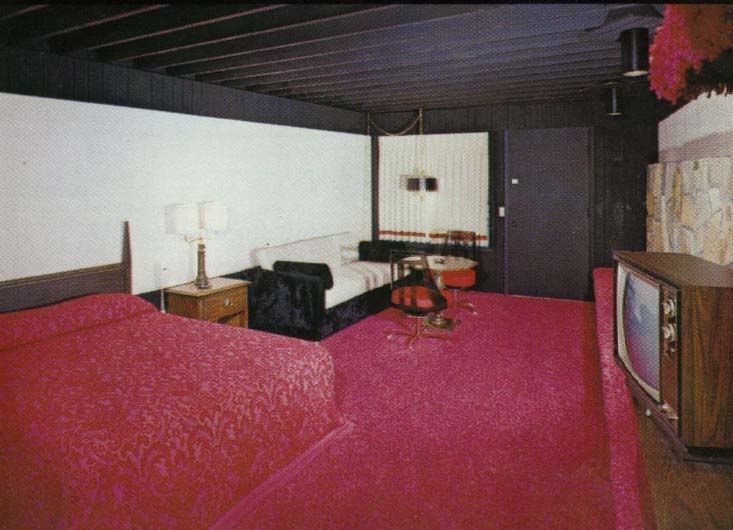 One of the Colorful Poolside Rooms Dressed in Gobbler Red.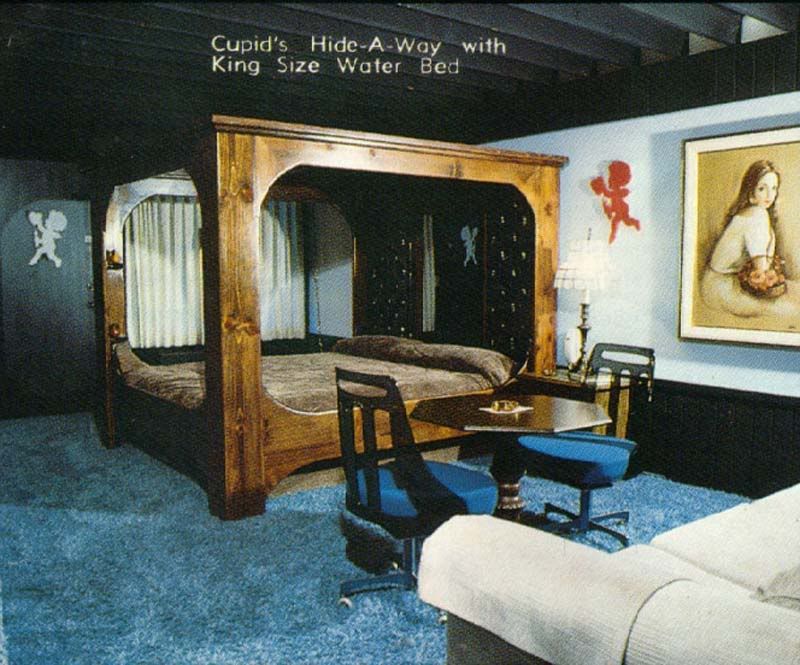 Cupid's Hide-A-Way with King Size Water Bed.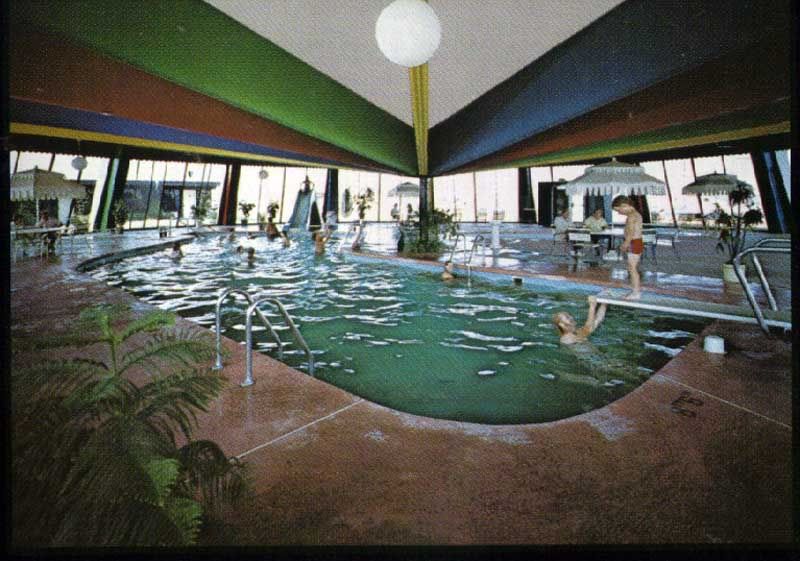 Motel Pool- Swimming in All Seasons, Including a Kiddie's Pool.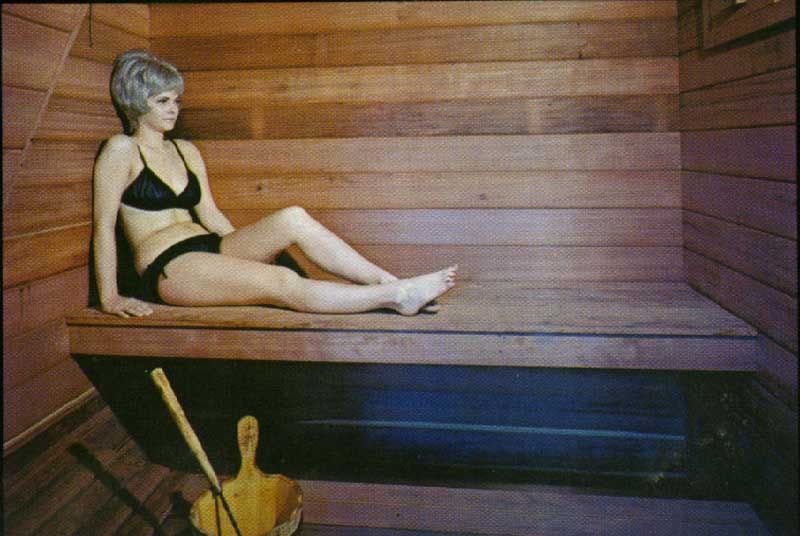 It is Sauna Time at the Motel and a Time for Leisure Living.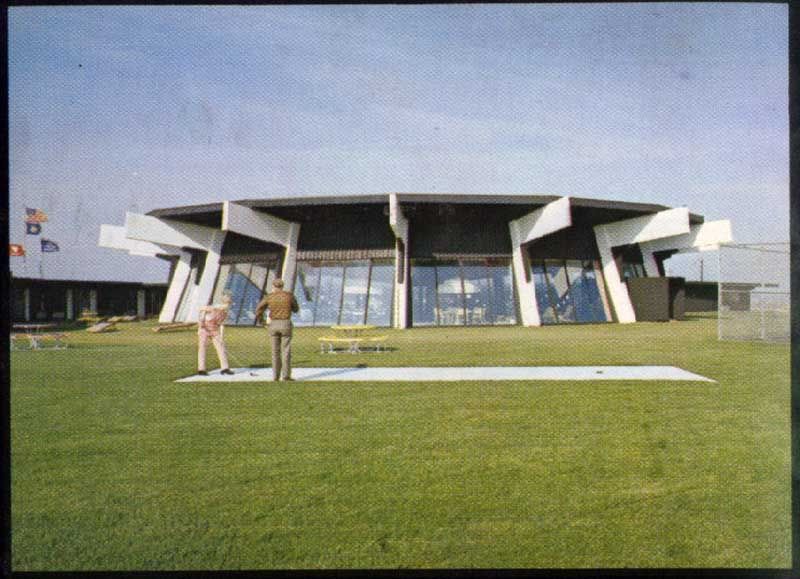 Shuffleboard, Tennis and the Spectacular Gobbler Pool.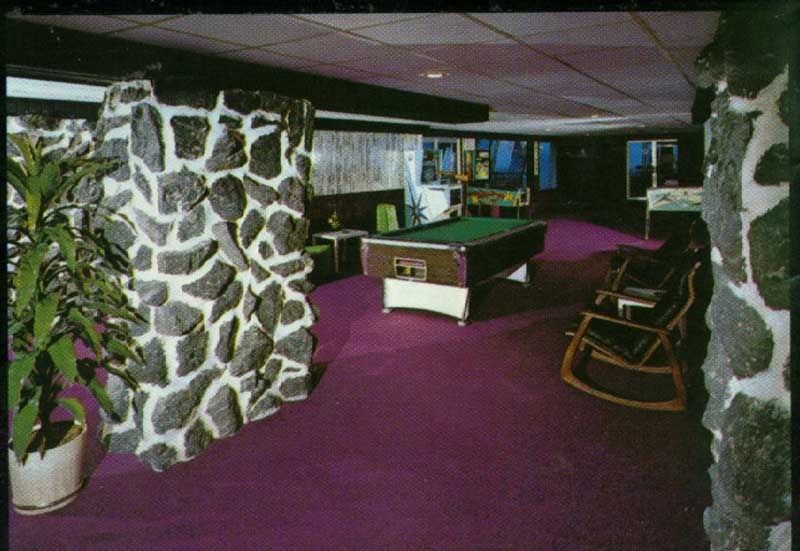 Fun for Everyone in the Motel Game Room.



Judging by the comments and emails I received about yesterday's post, everyone loves The Gobbler Supper Club just as much as I do. Since The Gobbler, in all of it's plush carpeted glory, went over so well I decided that you might all enjoy its partner, The Gobbler Motel. Local turkey baron Clarence Hartwig built the motel just a little down the road from his supper club, and had it decorated in the same kitsch baroque style. Supposedly his wife and her decorator were in charge of the restaurant's memorable decor, and it looks likely they were let loose in here as well. As with the restaurant every possible surface is carpeted, and if it isn't possible for it to be carpeted, a fake stone wall is used instead. Hartwig's son, Clarence Jr., has been quoted as saying, "My mom and dad just liked the color pink," and it is in strong evidence here, along with bright reds and blues. I know that many women want to be taken somewhere tropical and exotic for their honeymoon, but nothing would make me happier than if my future husband could find a way to take me back in time to stay here- the only problem would be, which room? The Passion Pit? Or the round water bed enclosed in red carpeting?

I've been asked several times about the current state of The Gobbler. Sadly, the motel is completely gone- it was abandoned for years and was burnt down as a "practice fire" for the local firefighters around 2001. The Gobbler Supper Club has been empty since 2002, after having gone through several incarnations, and was for sale for years. Even though it has been renovated a few times, most of the original interior remains. It went up for auction in December, and the building, its contents and the petrified wood that covered the entry way and lobby all were to be sold separately. I haven't been able to find out the results of the auction, and whether the building will be re-opened or will be demolished. I only wish I had found this place sooner as I might have sent Violetville to pick me up a set of lavender and pink chairs for my apartment- true pieces of Wisconsin history! Regardless, this summer when I head to Wisconsin I will force her to drive me to see, and photograph, whatever remains.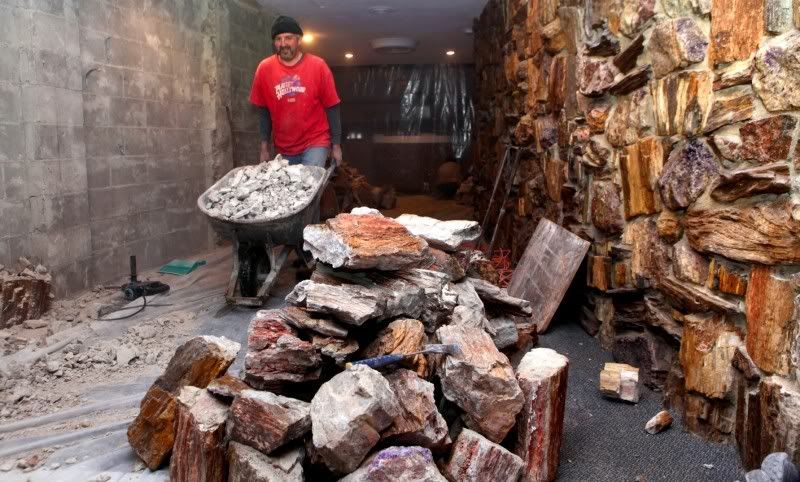 Petrified wood being removed from The Gobbler.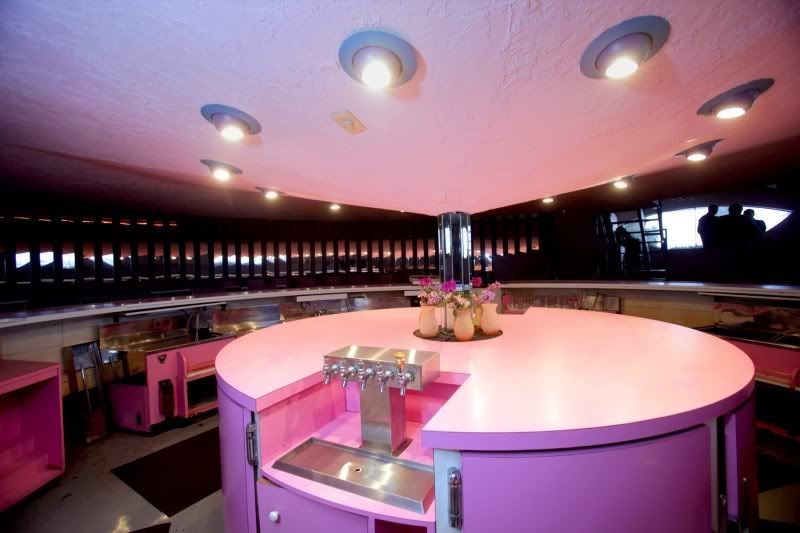 The bar area.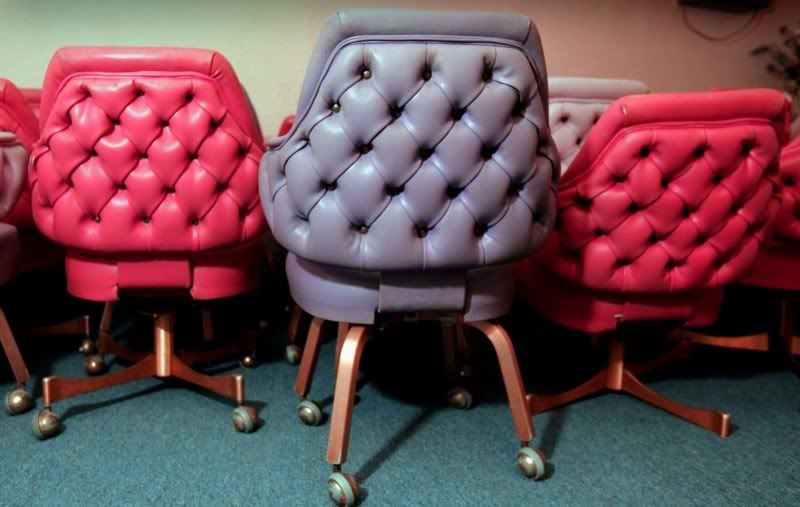 Chairs at supper club are original and cost $114 each in the 1960s.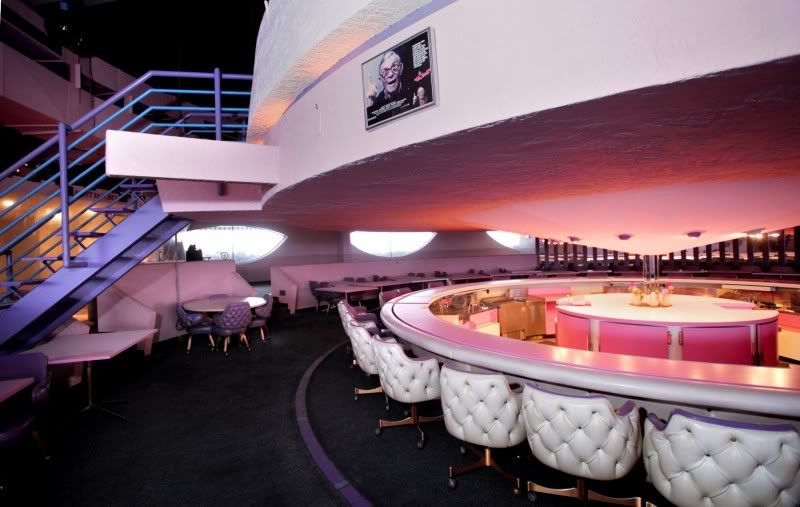 The interior of the Gobbler Supper Club.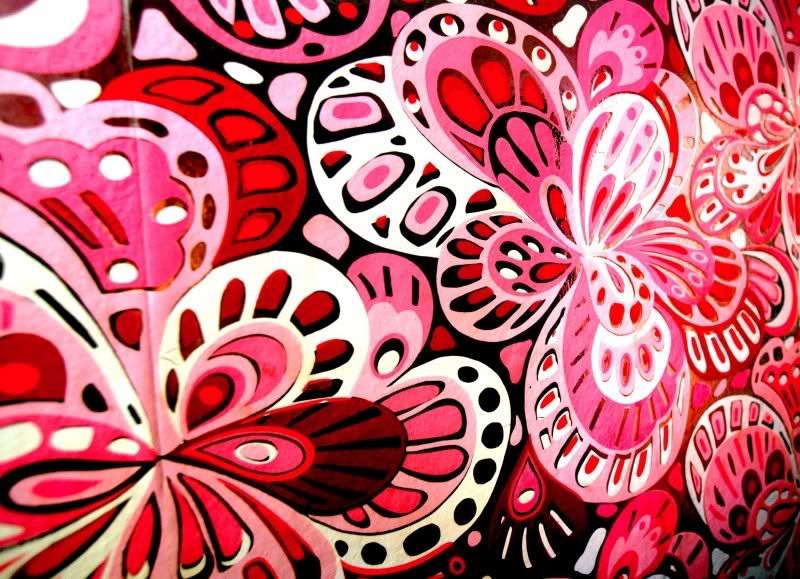 Original wallpaper at The Gobbler supper club in Johnson Creek.
First set of photos and captions from The Gobbler. Second set by Mike DeVries for the Wisconsin State Journal.