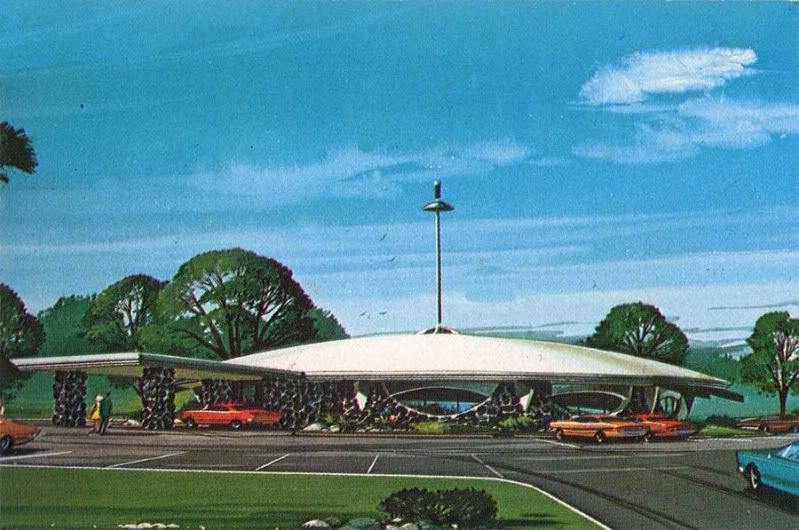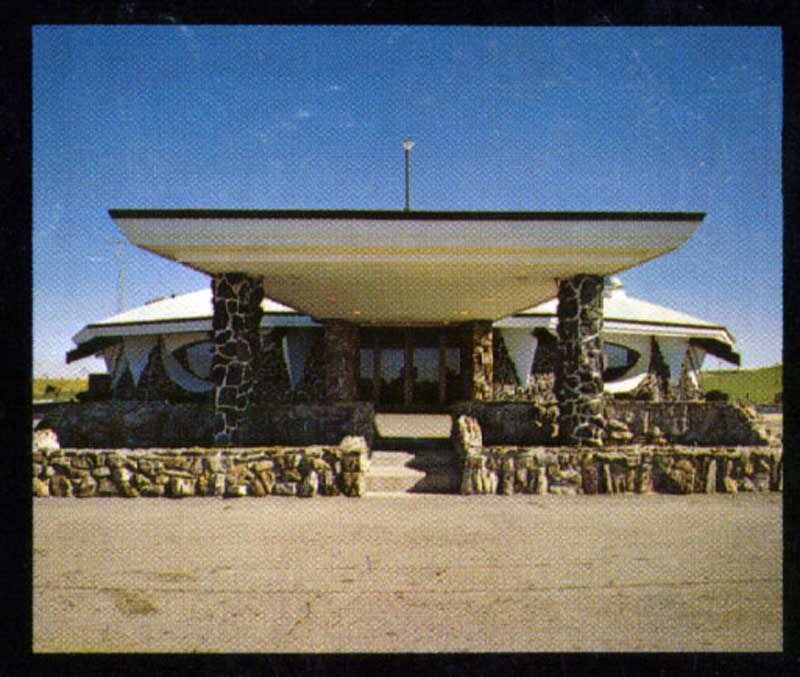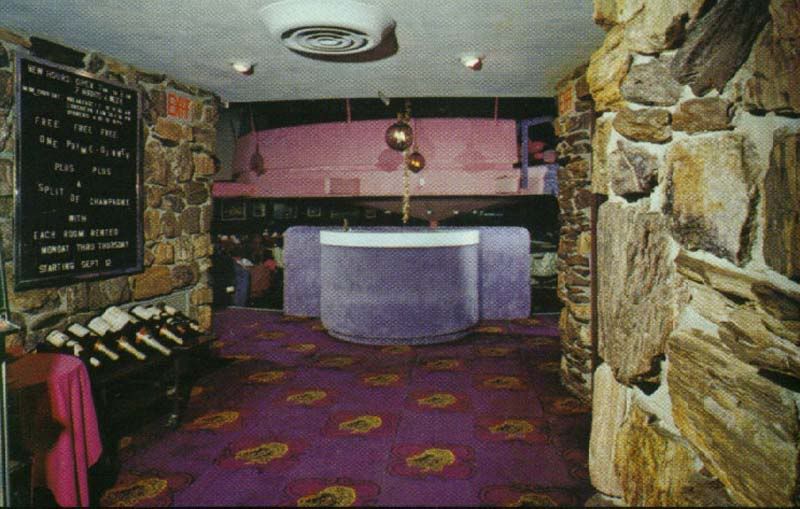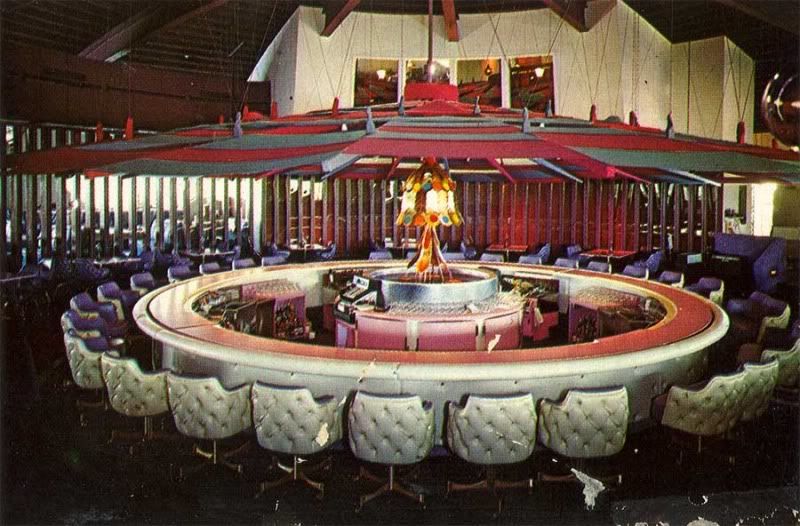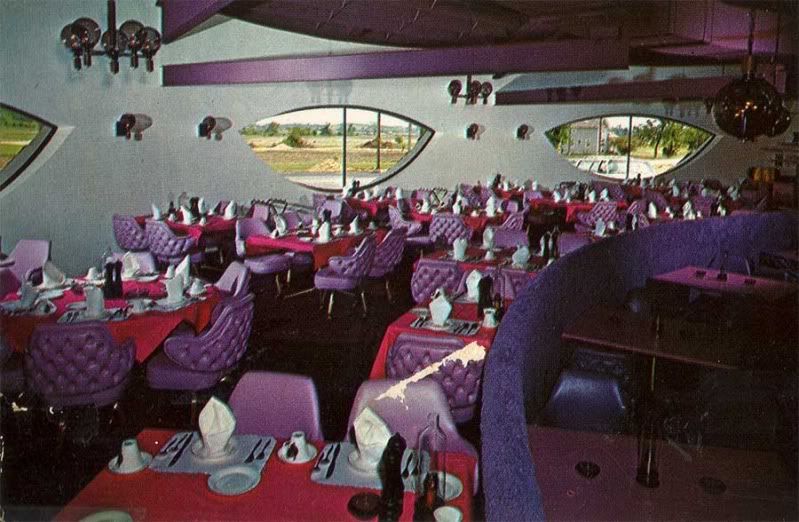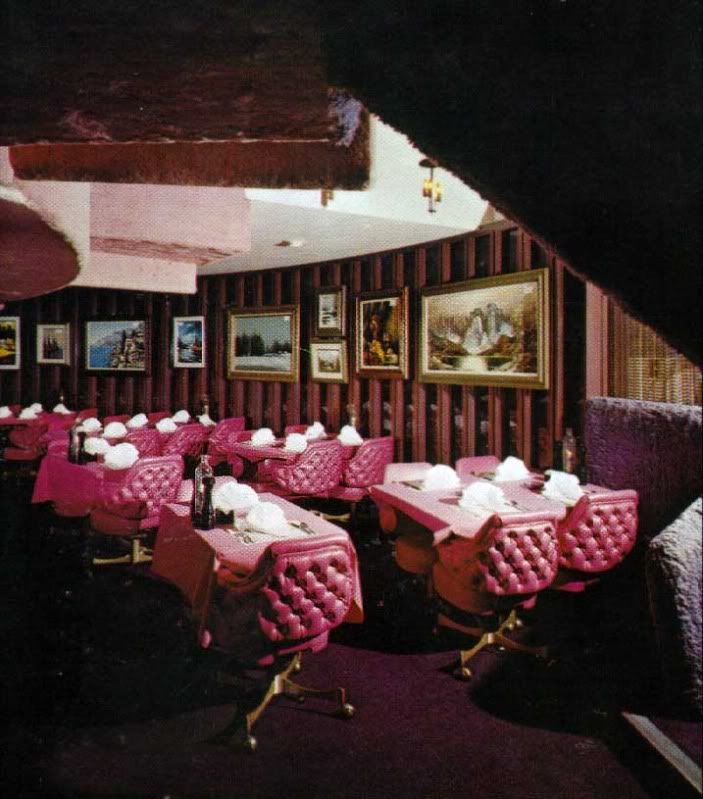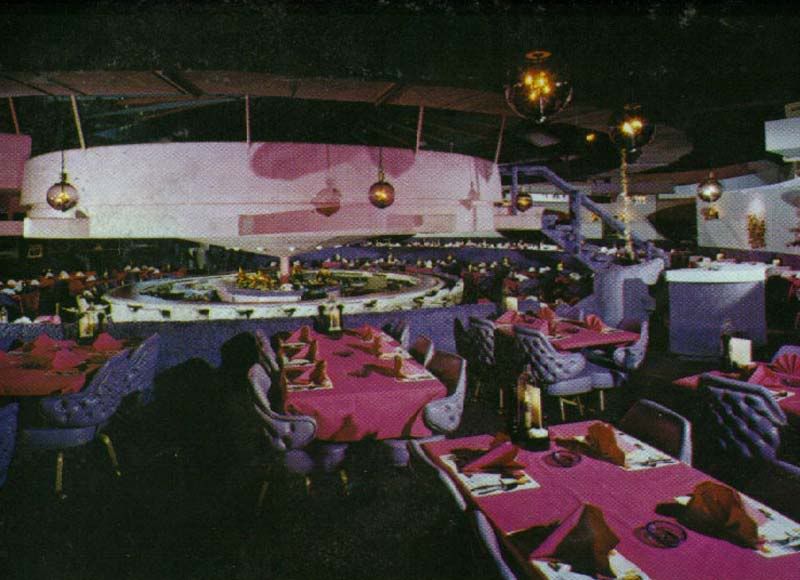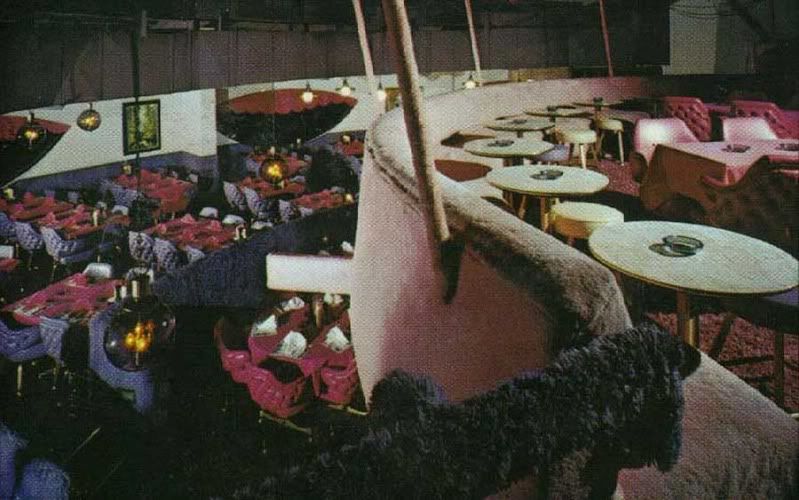 The Gobbler Supper Club.



Possibly my favourite place that I've never been, The Gobbler Motel and Supper Club was a roadside stop by I-94 in Johnson Creek, Wisconsin. These photos of the Supper Club are all taken from an original brochure published around the time it was built in 1967. Designed by Helmut Ajango, the Supper Club was built to resembles a turkey's head when viewed from the sky and also had turkey print carpeting. By far the best feature, though, is the rotating bar that made a full revolution every eighty minutes and had a hanging "roost" overhead for drinks and dancing. The quirky architecture and decor look like a pastiche of every bad idea of the era, yet the whole place is taken to such an extreme that I can't help but think that this is where Americana motel culture reached its zenith. Many other roadside attractions from the 50s might be sleeker and more glamorous, but there's no bar I'd rather be drinking at than The Gobbler Supper Club.

All photos from The Gobbler.