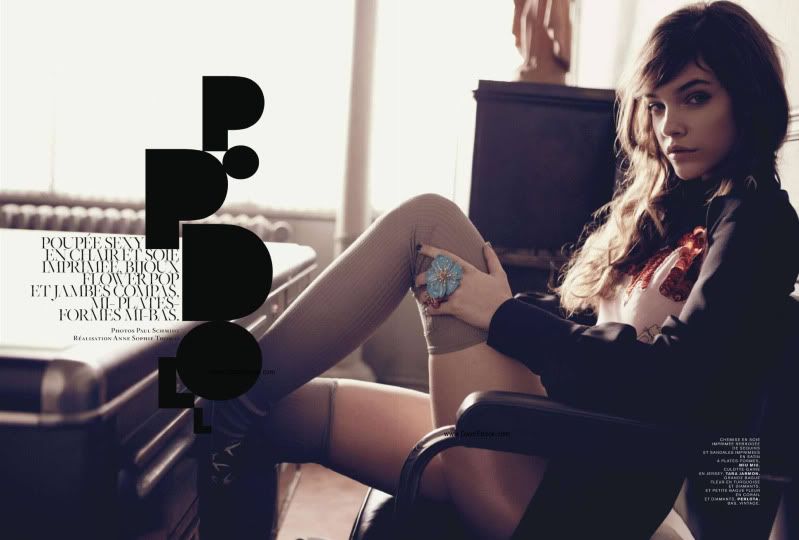 Barbara Palvin, shot by Paul Schmidt. Jalouse, June 2010.

As I've mentioned before, I just got back from a quick jaunt around Europe. The first thing I do every time I go home to London is to visit my hair stylists as I've yet to find anyone I trust in New York. Even though I've repeatedly discussed my desire for really blond hair on here, I only went slightly lighter and I kept almost all of the length. Of course, within a few days I came across this editorial in the June 2010 issue of Jalouse and was filled with hair envy yet again. While I don't think I am ready to go darker, especially since I am still working on getting the guts to go a more all over blond, but the cut and styling here is just adorable- this is further compounded by the almost exclusive use of pieces from my two favourite spring/summer 2010 collections, Miu Miu and Christopher Kane, along with my favourite Chloe blouse.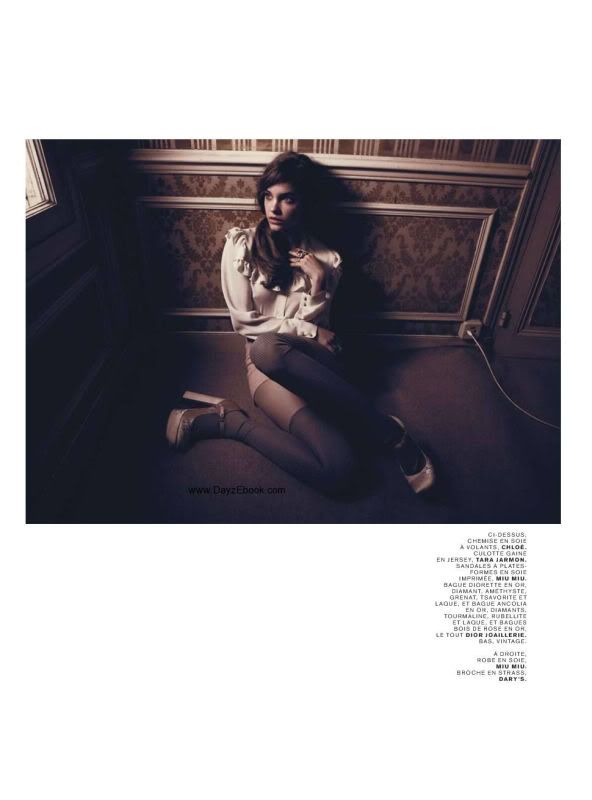 Since I saw these photos I've been regretting not getting this kind of long sideswept bangs but I should be able to basically replicate this style, though I doubt my very long hair will be able to keep that kind of height in the crown. Isn't Barbara Palvin gorgeous? Her face is so feline- very exquisite. She reminds me of a younger and prettier Natalia Vodianova. She is definitely someone to keep an eye on as all of her recent editorials have been great, like this one for Vogue Turkey, and she is only 16.