@import url(https://www.blogger.com/static/v1/v-css/navbar/3334278262-classic.css); div.b-mobile {display:none;}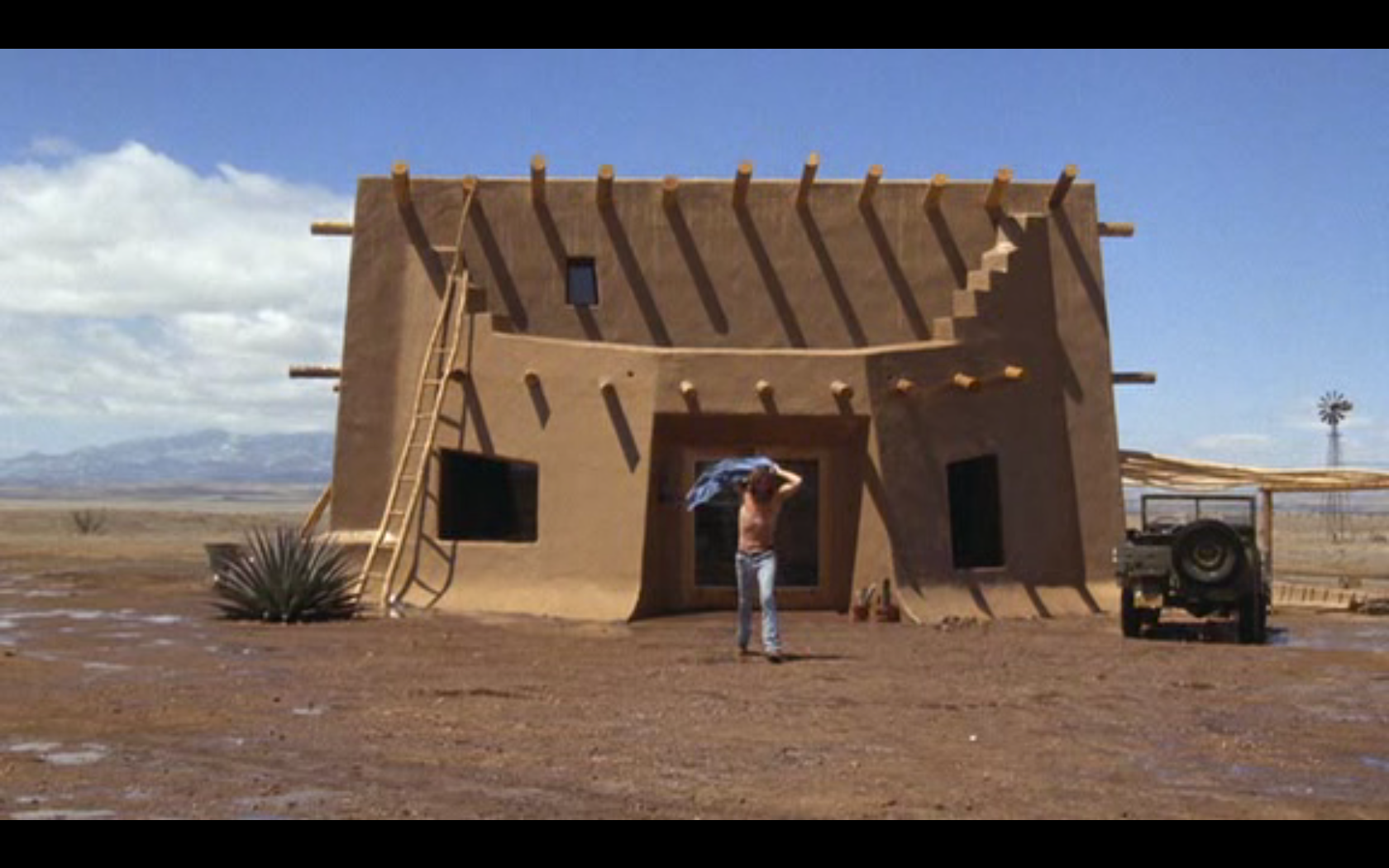 The outside of the Arizona ranch house from A Star is Born
.

One of my favourite films is the 1976 remake of Judy Garland's A Star is Born
, starring Barbra Streisand and Kris Kristofferson. While just about everything in the movie is perfect (the clothes, the music, Kris), it is the ranch house John Norman and Esther build in Arizona that makes my heart pound. Simple pueblo style architecture, exposed beams and reclaimed stained glass window skylights are combined into a home that is rustic and homey. Located in the middle of a vast desert, with no life visible on all sides, their love nest is the perfect escape from the intensity of their fame. Decorated with homespun and vintage touches, the look would not be difficult to emulate but it really wouldn't be the same without that view (or that man), right?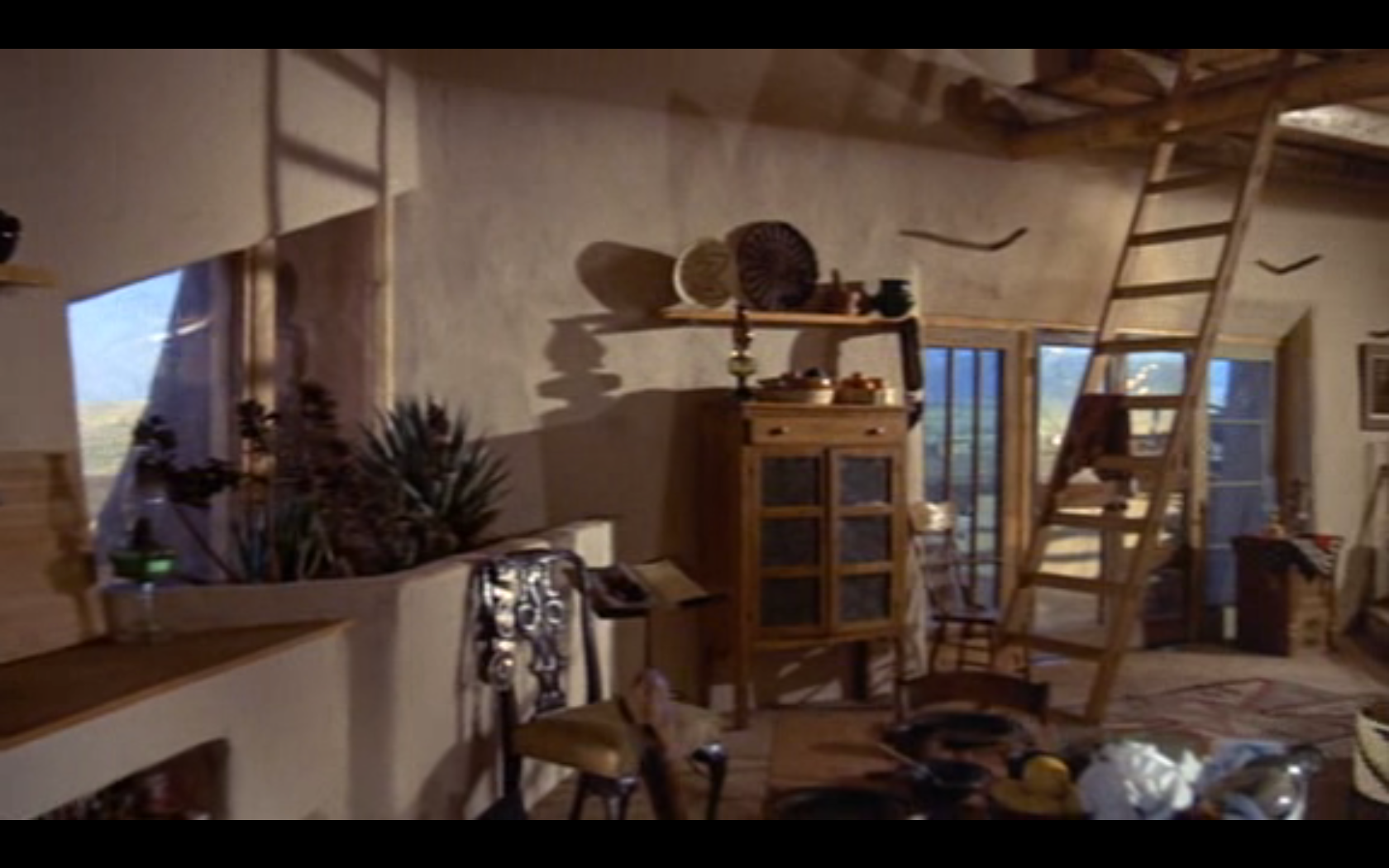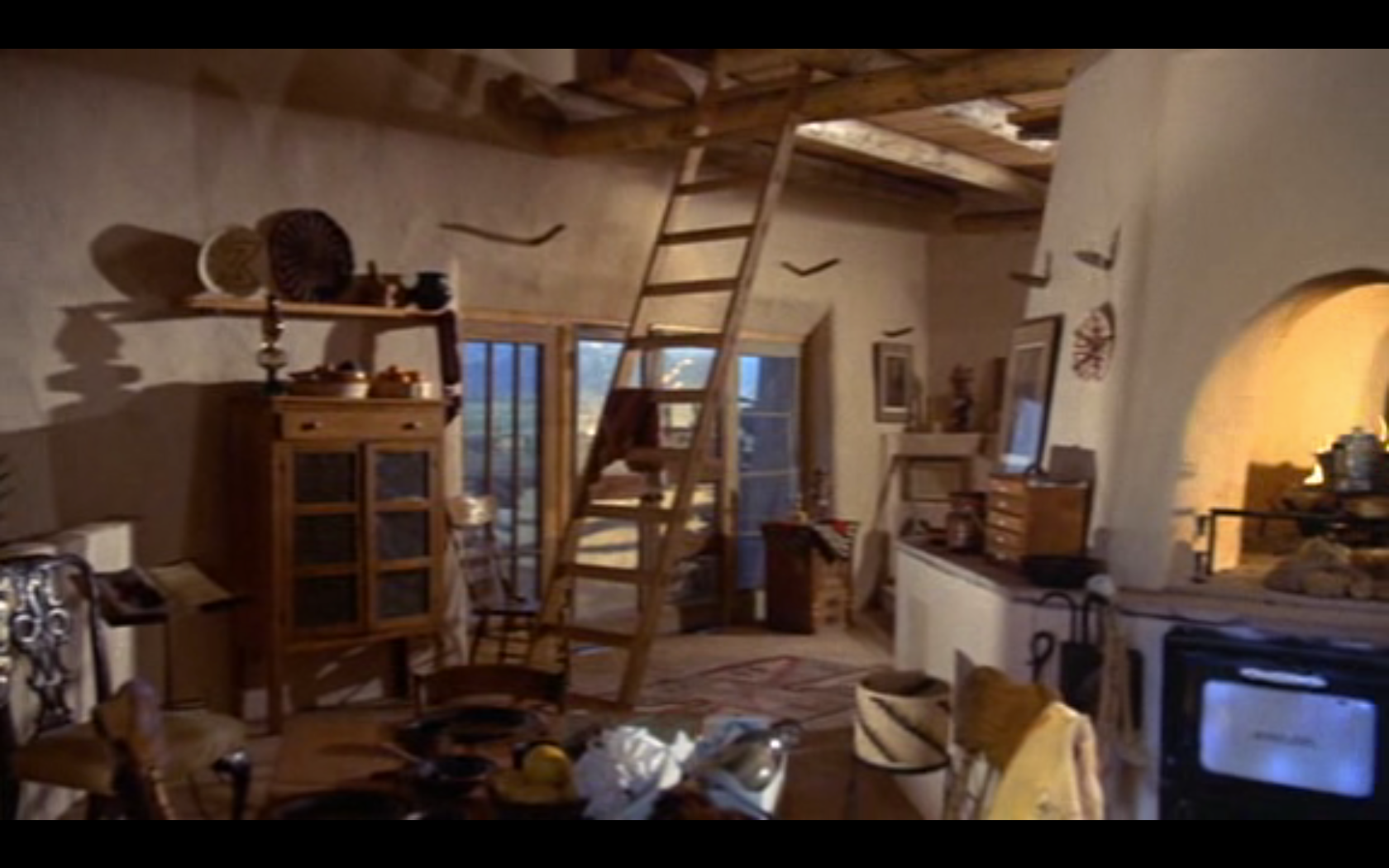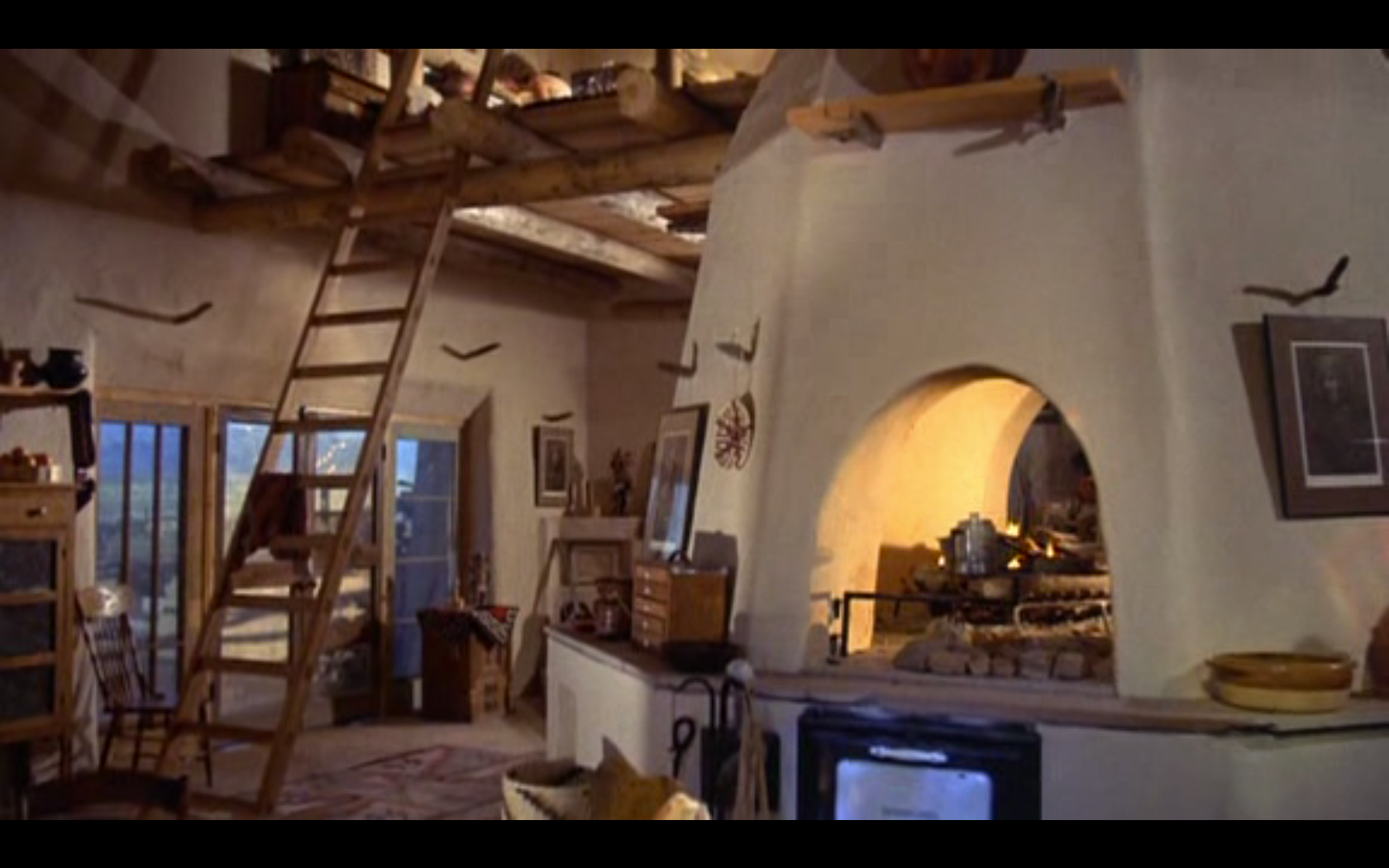 The insanely amazing living room with lofted bedroom (visible in the third image).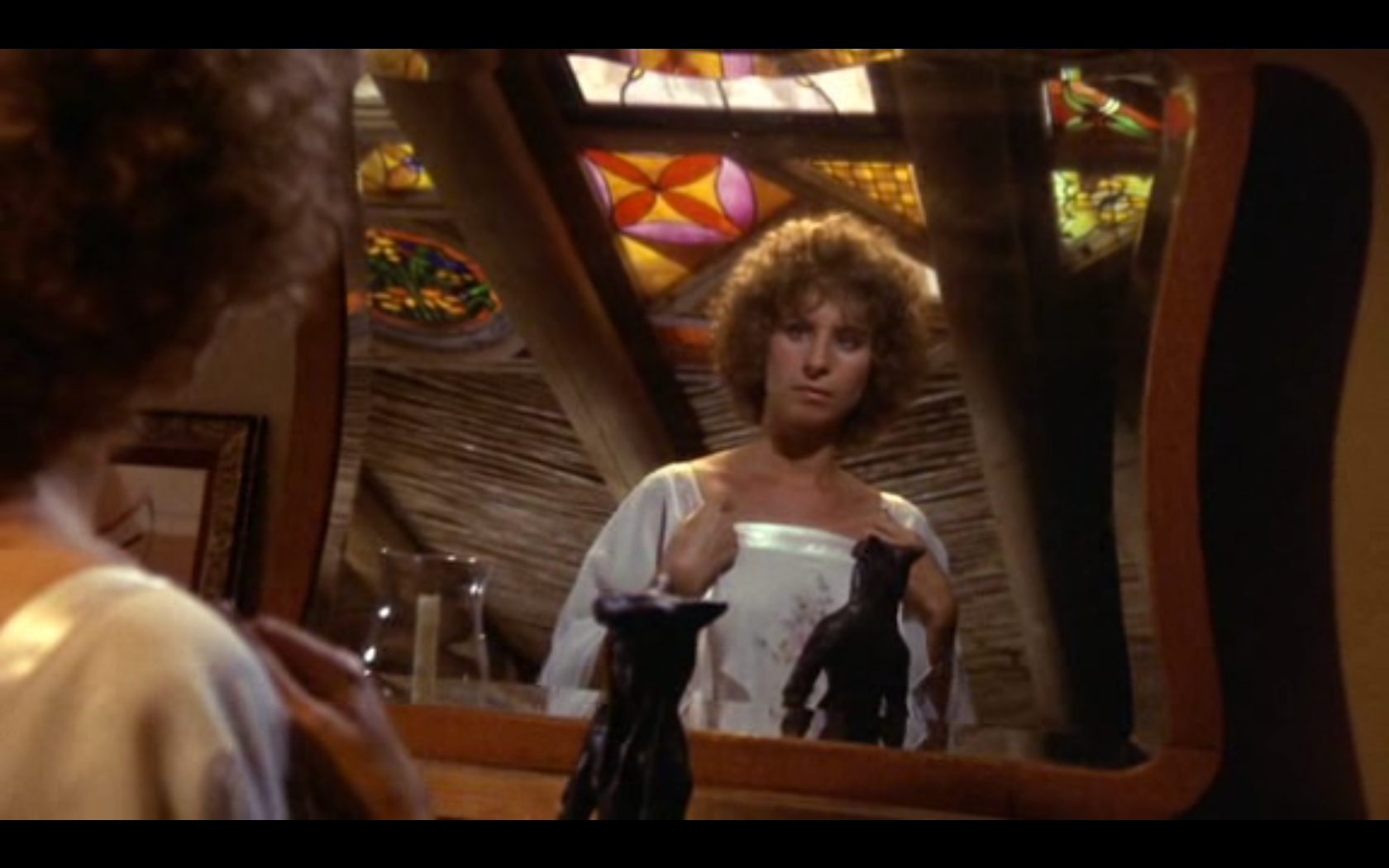 Reclaimed stained glass windows.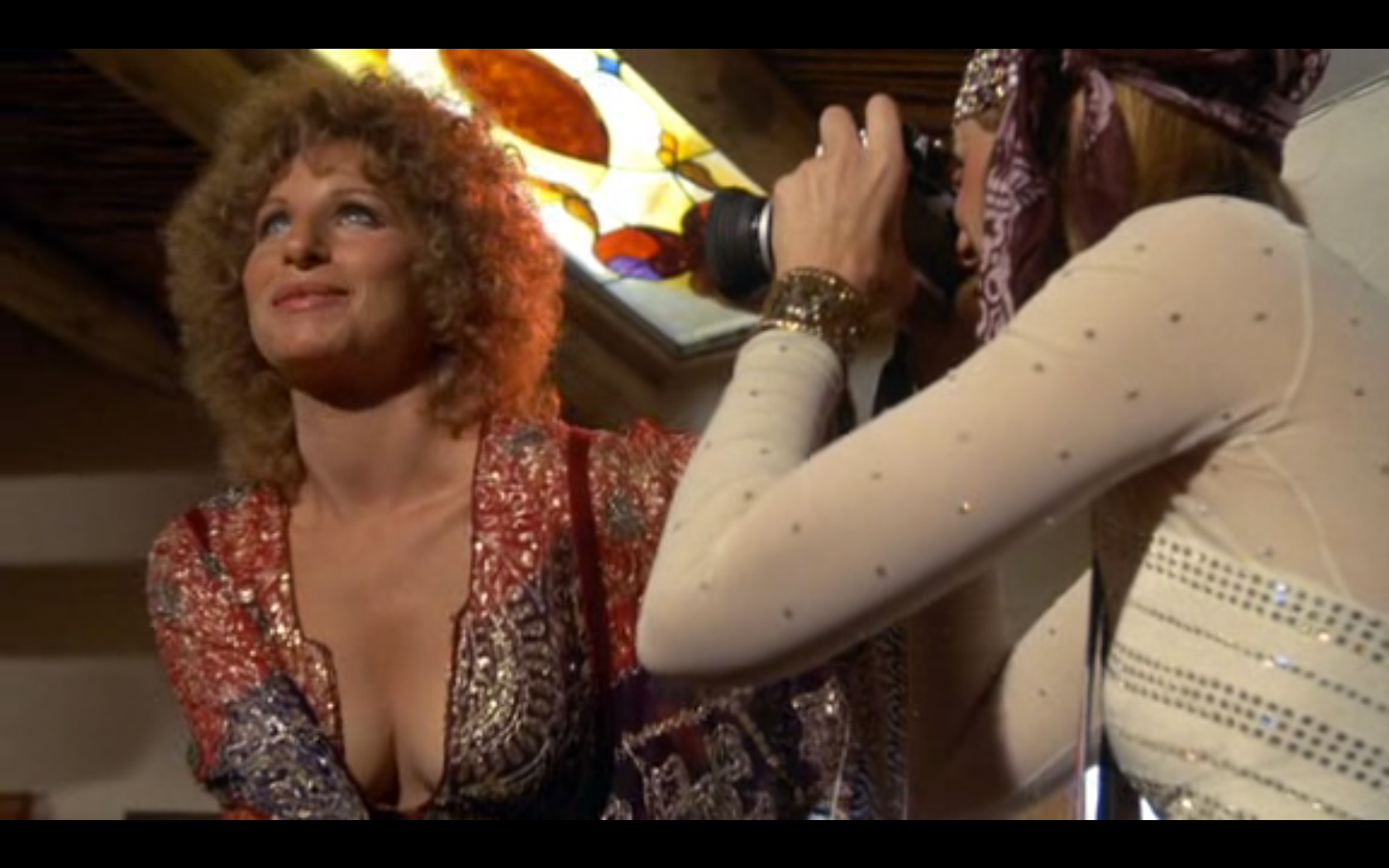 More amazing stained glass in the living room.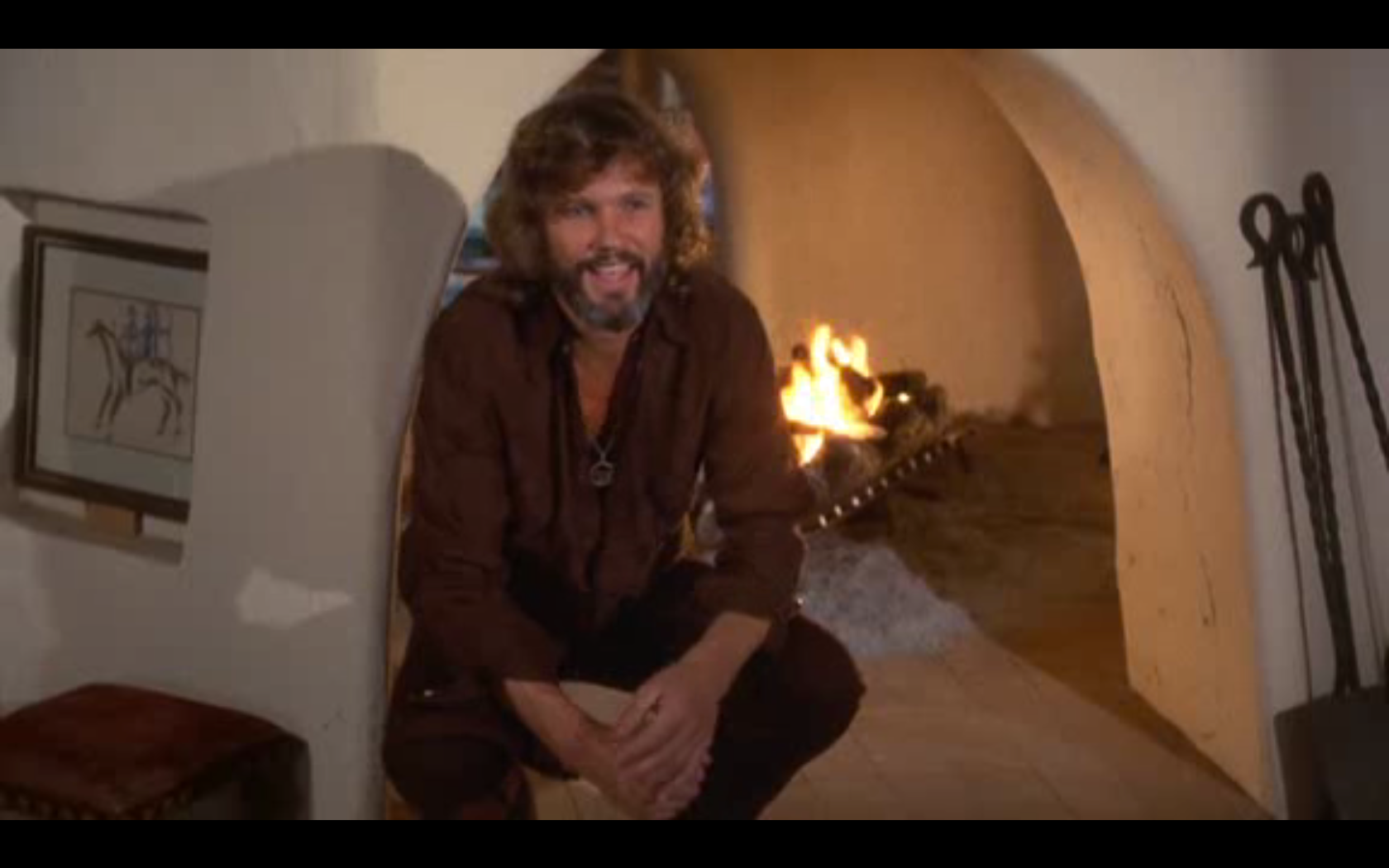 Open fireplace (and Kris!).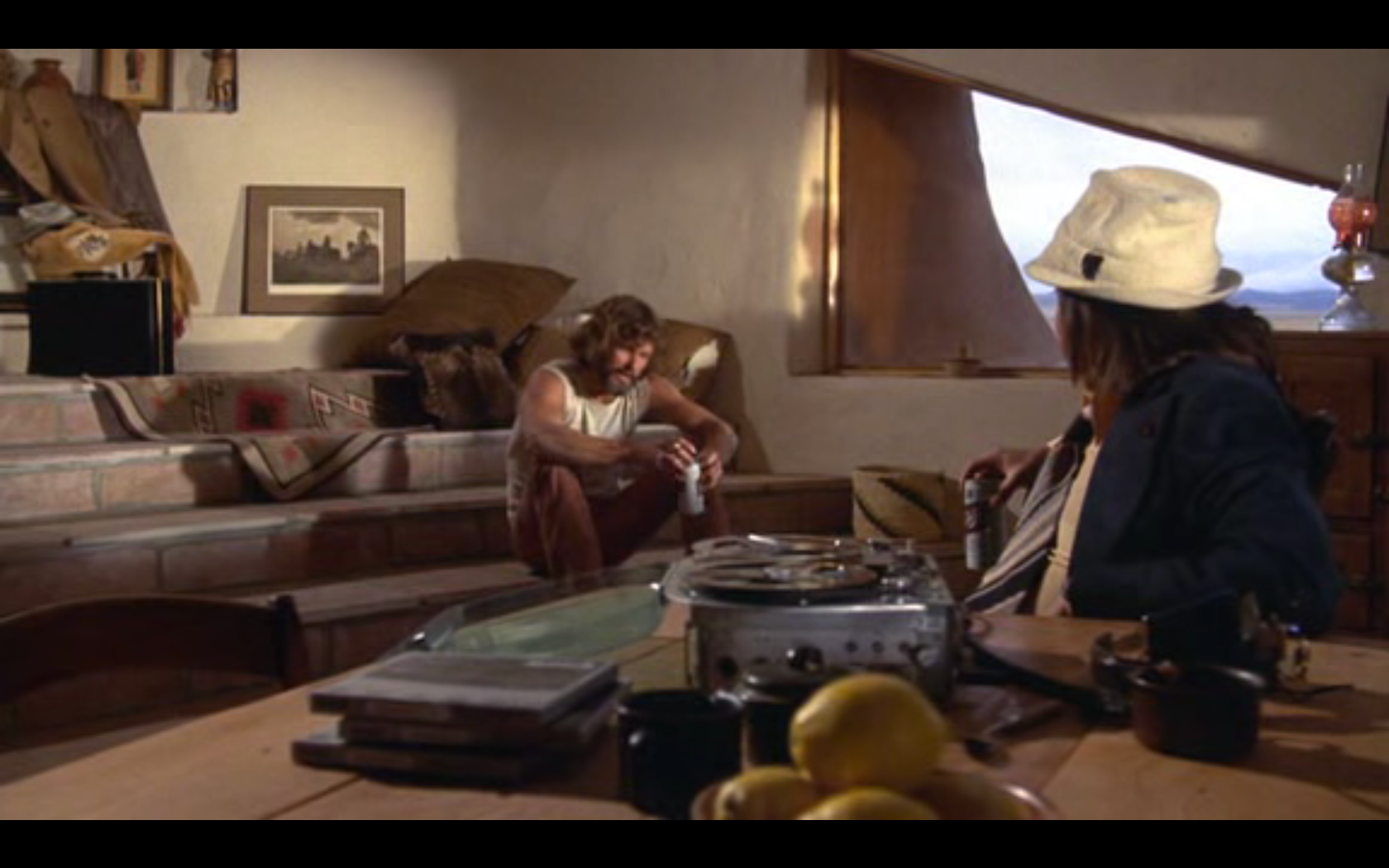 Curving stairs mimicking the topography of the desert, which can be seen from the large picture window.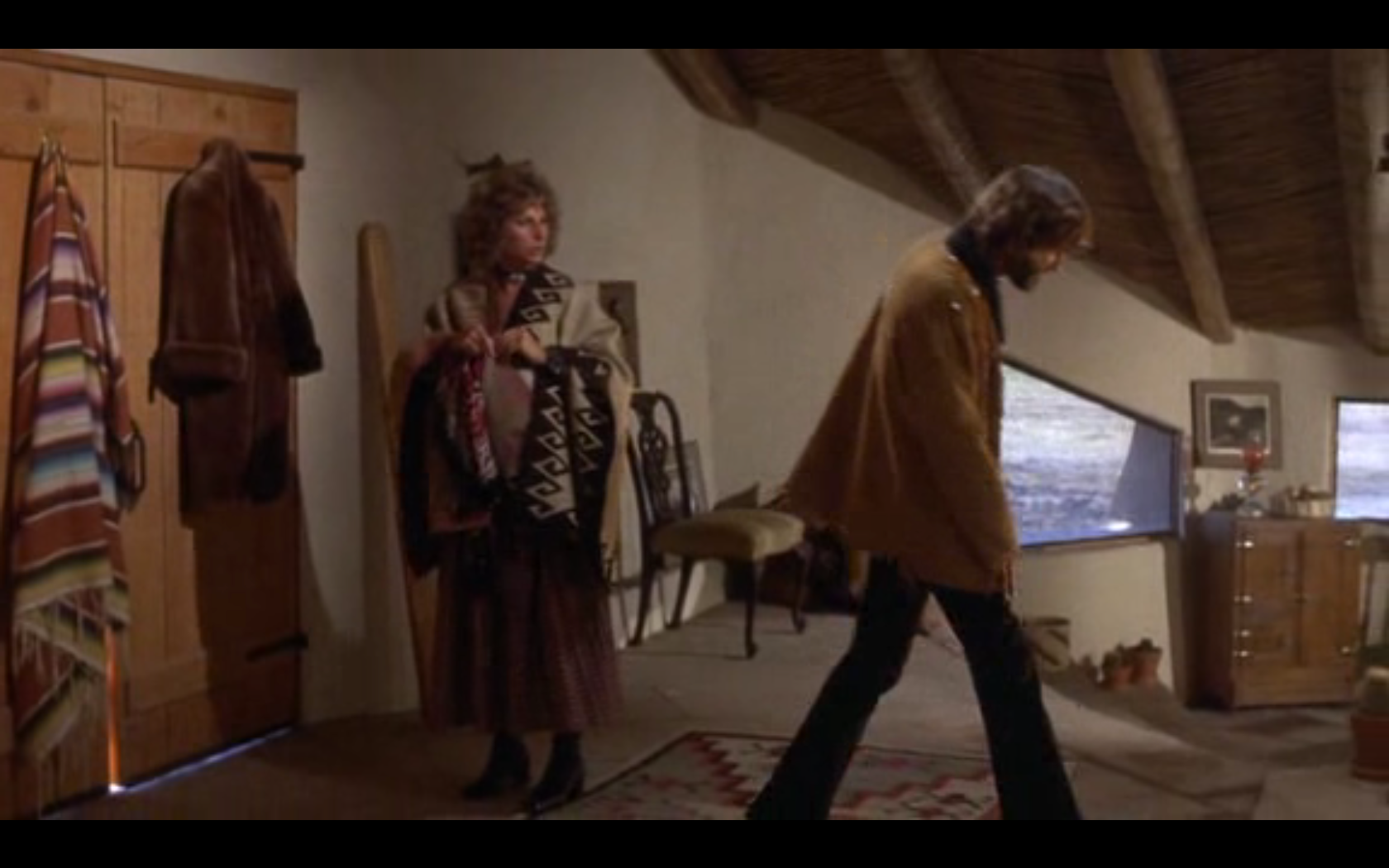 Amazing Navajo-style rugs and blankets.
Swoon worthy stained glass and shirtless Kris Kristoferson.
All screencaps from A Star is Born
(1976).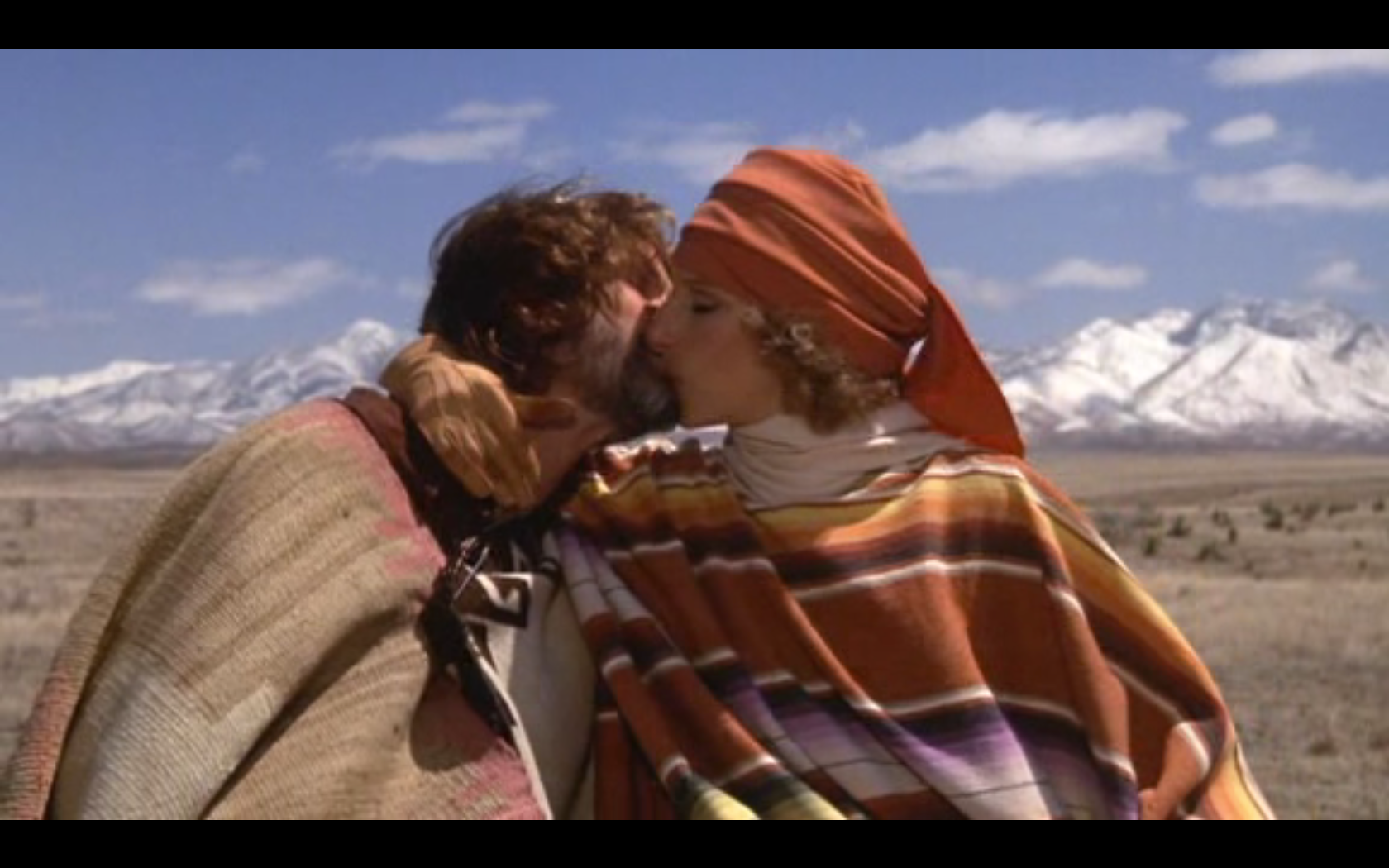 Labels: 1970s, a star is born, barbra streisand, dream homes, Interiors, kris kristofferson, movies