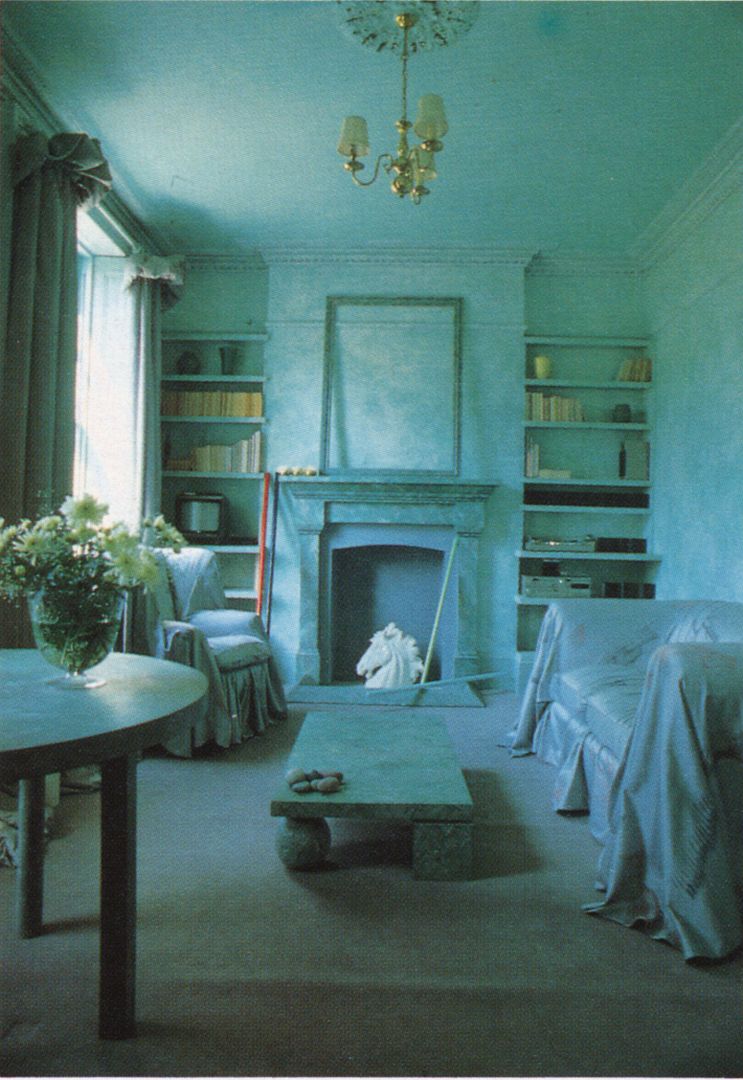 Adam Ant's lounge.



The design team of Powell-Tuck, Connor and Orefelt gained noteriety in 1981 when they redesigned McLaren and Westwood's shop at 430 Kings Road (the original location of SEX and Let It Rock) into World's End, a Lewis Carroll-esque surreal world of sloping floors and backward spinning clocks. This innovative design led them to be hired by 'the most beautiful man ever'

®

, Adam Ant, to redecorate his new flat in London in 1982.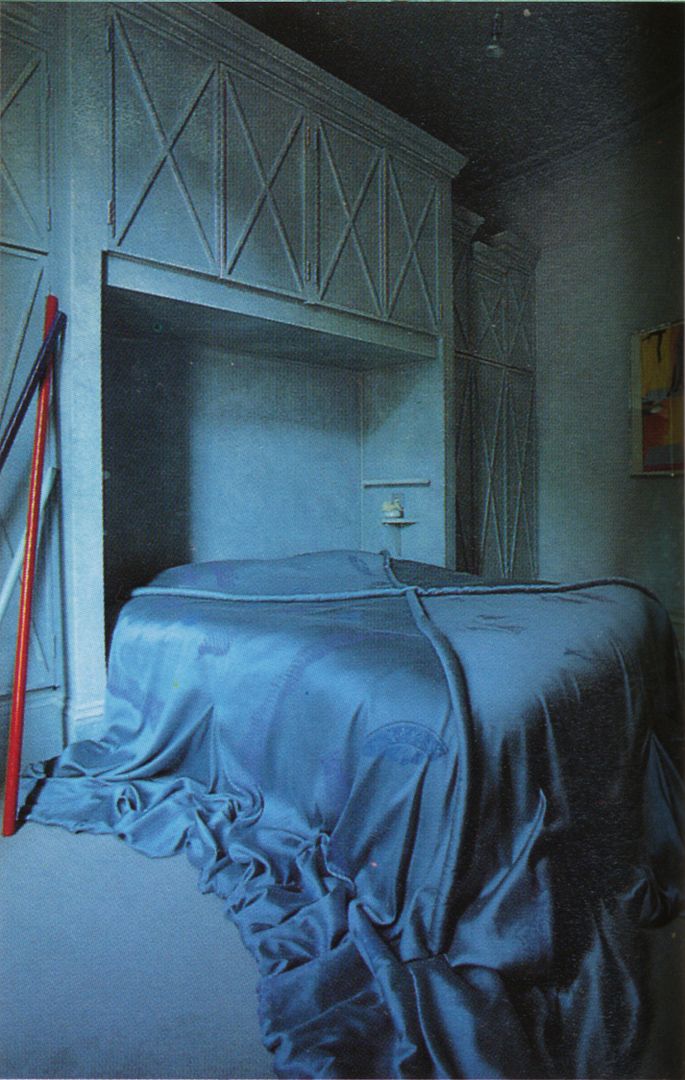 His bedroom.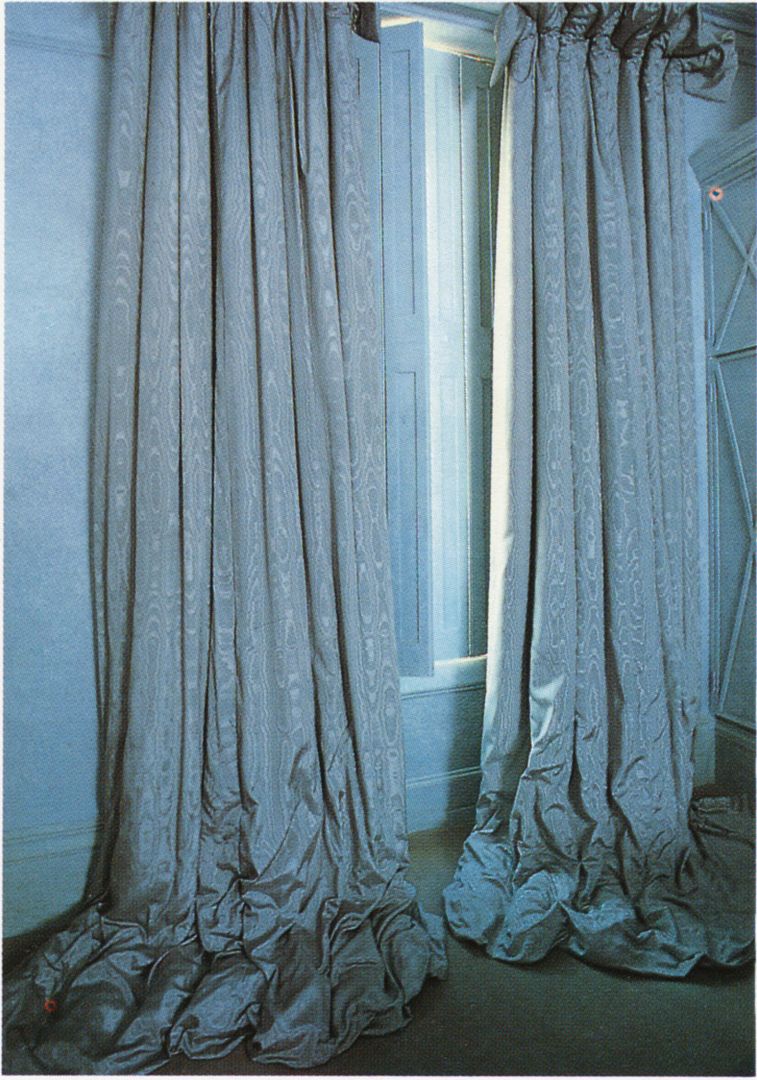 Pooling draperies, which were padded in the hems, made from Timney-Fowler fabric.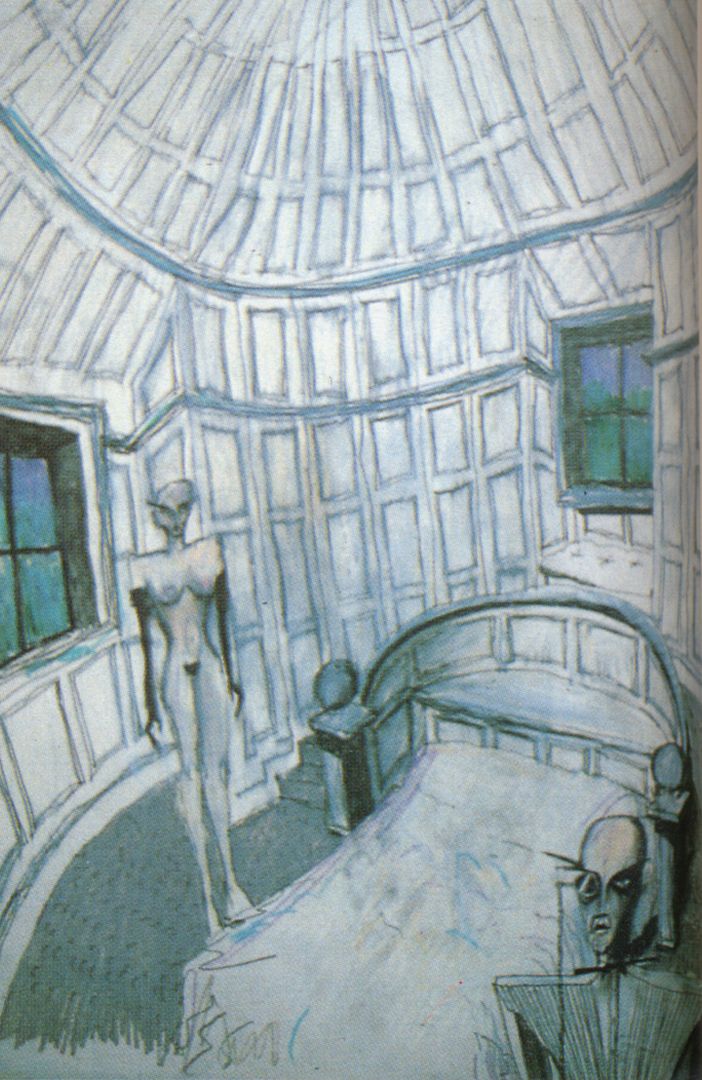 "David Connor's drawing style marked a move away from more precise presentation work and became influential in the early 80s, for example in the work of architect Zaha Hadid."
Scanned from: McDermott, Catherine. Street Style: British Fashion in the 80s
. New York: Rizzoli, 1987.