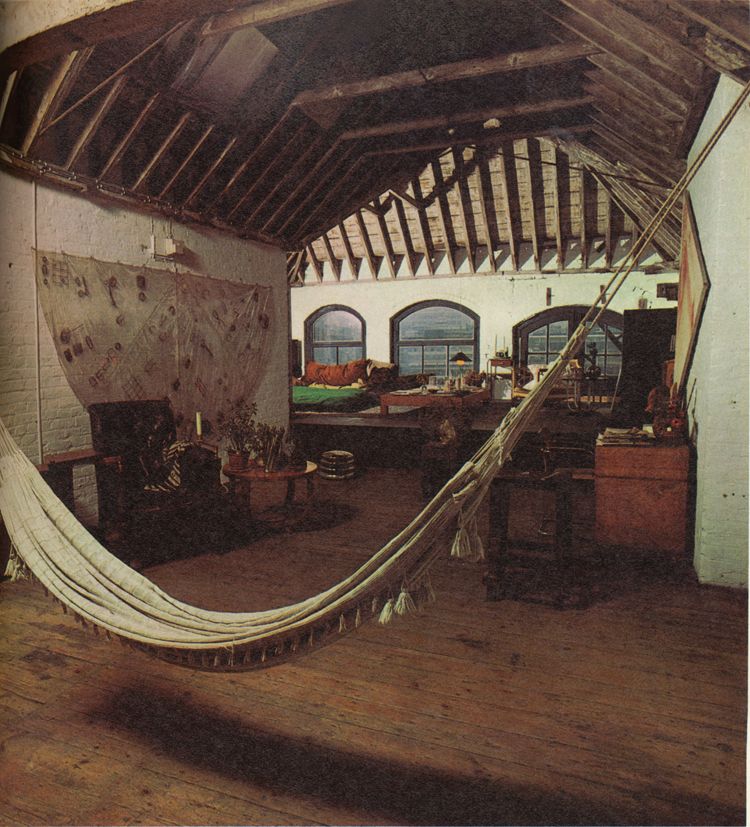 Anyone who has seen any of
Derek Jarman
's
films
knows what a visual treat they are, so it is really no surprise that his wharf-side home in the 1970s is such an innovative and impactful space. An early settler in the Docklands, Jarman's loft was an old grain warehouse. Though he moved out prior to the arrival of the wrecking balls that spelled the demise of the working docks, he made quite a few Super 8 videos of the area in the 70s, which were on view at the
Serpentine Gallery
exhibition of his work in 2008.

The huge city loft offers fabulous living quarters quite unlike those of any other metropolitan dwelling. The occupant generally inherits time-scarred beams overhead, wide planks on the floors, high, handsome windows with a view of the city, and incredible spaciousness. Scenographer Derek Jarman lives in this loft in London. It is as full of character as a 200-year-old converted barn in the country. In the major living space Jarman has created a raised platform upon which the furniture sits. Tables and the bed-cum-sofa are low, heightening the room's sense of vast, horizontal space. To city dwellers. so used to small cramped rooms, tiny staircases, and vertical space distribution, the loft seems a vision-come-true of almost more space than can filled. Jarman fills the spacious whitewashed rooms with furnishings that not quite antiques, hammocks, large contemporary canvases, and a variety of primitive-looking objects.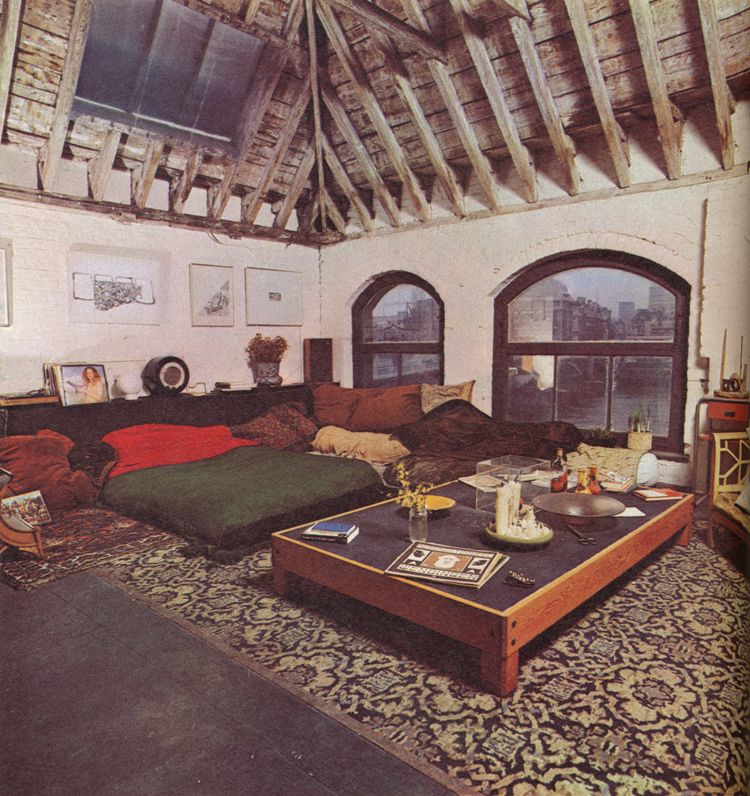 Text by Norma Skurka with photographs by Oberto Gil for Underground Interiors
, 1972.