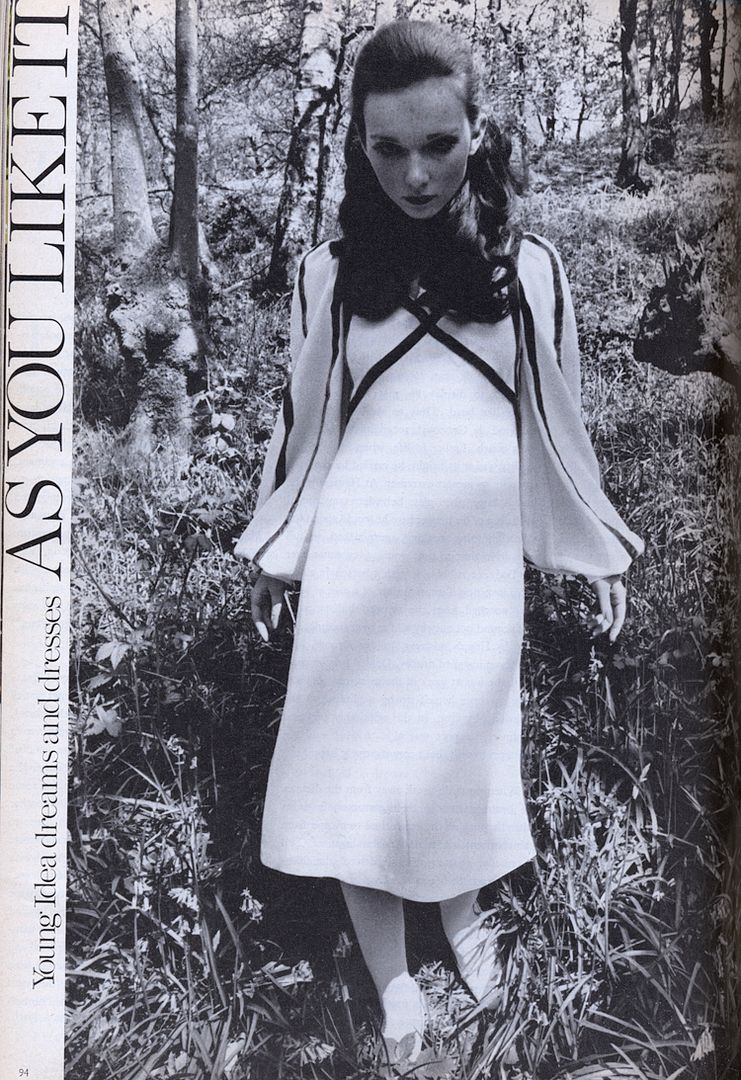 In a midsummer dream, Rosalind picks her way through flowers in a white crepe dress baring tiny white ankles, with sleeves as long as a summer day, stitched with lupin blue velvet ribbon, criss-crossed across across the bodice in a mediaval way. By Tipper-Ipper-Appa.
Enchanted white, ensnarled in scrolls of bracken, clouds of gauzy culottes and voluminous sleeves gathered into ruffled cuffs with a gallant bodice of studded silver. By John Bates at Jean Varon.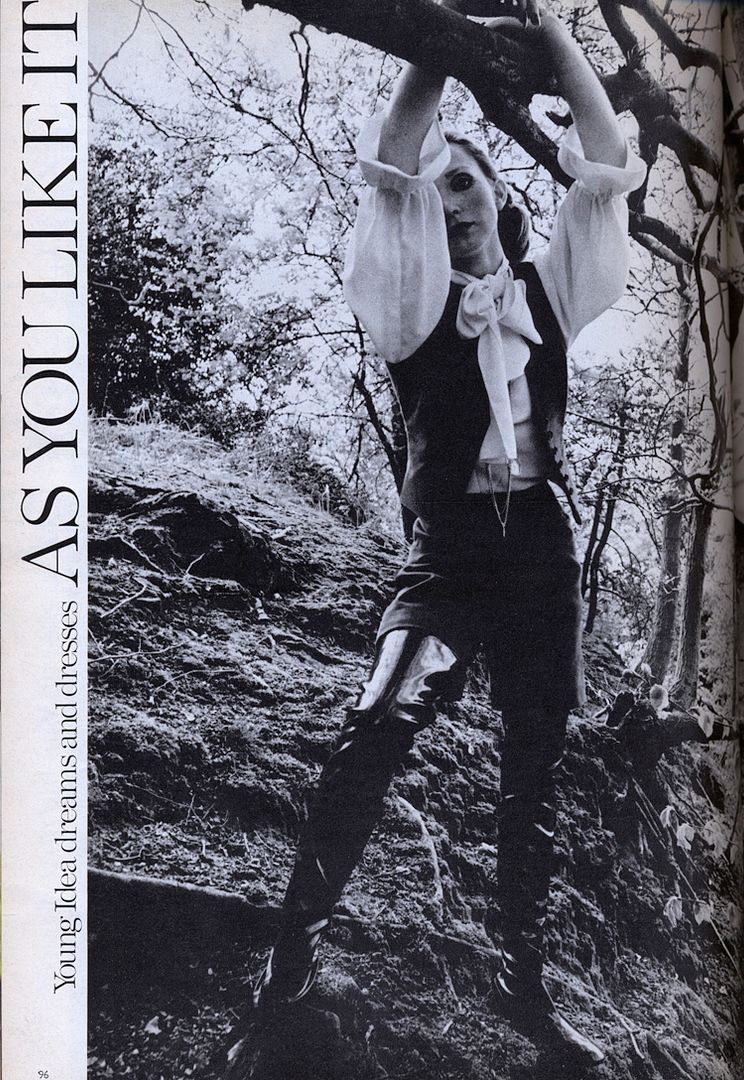 A doublet and hose, the colour and texture of soft, brown moles, cotton suede whistle-thin waistcoat, and very short shorts. Romantic white crepe shirt, large floppy sleeves and bow. By Gina Fratini.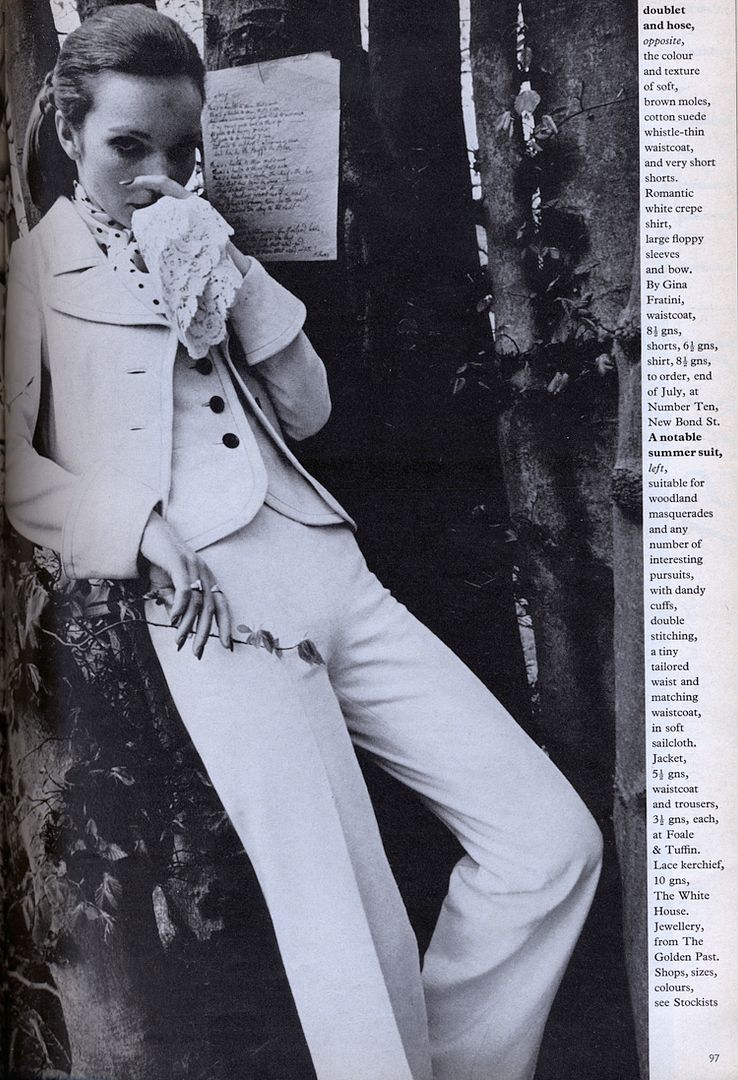 A notable summer suit, suitable for woodland masquerades and any number of interesting pursuits, with dandy cuffs, double stitching, a tiny tailored waistcoat, in soft sailcloth. By Foale & Tuffin.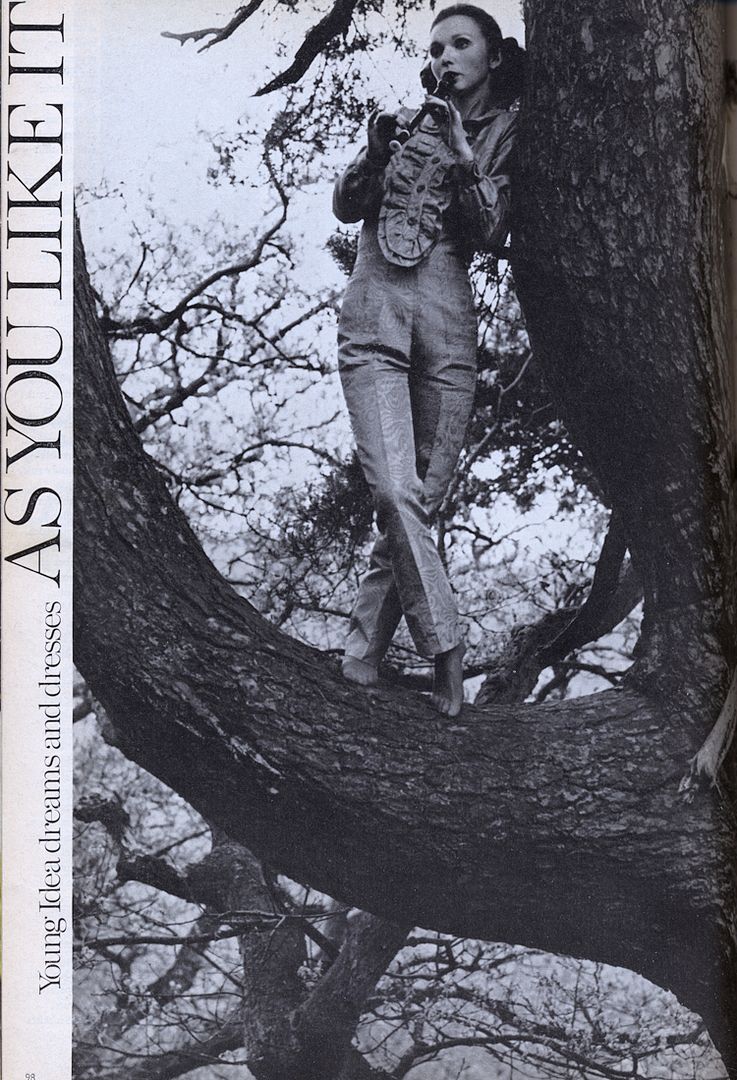 Tree special, mushroom pink moire, taffeta tree-back swirls and trousers as high as trousers can go, meeting a huge jester frill of a shirt. By Mary Quant's Ginger Group.
Rosalind regained, in a shower of green wood beads, raining on white crepe falling in formation from a V-neck and tiny V-sleeves. By Leslie Poole for Adele Davis.
Editorial by Hans Feurer from Vogue UK, July 1968.