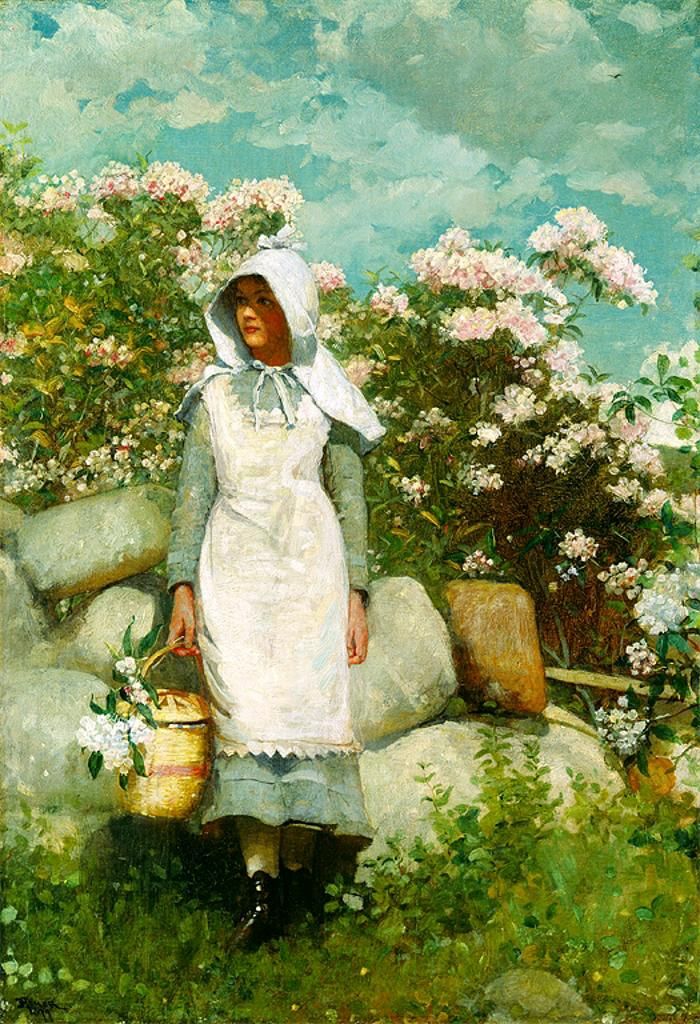 Winslow Homer, Girl and Laurel, 1879.




Winslow Homer, The Four-Leaf Clover, 1873.



And this is my inspiration for summer- bonnets, pinafores, white and blue. I did some research assistance for my friend, Gigi Burris, who is the most amazing milliner, and for which she is making me a summer hat exactly to my specifications (a far more difficult thing to decide on than you could ever imagine). She also gave me a gray veiled neo-bonnet that is so amazing I shall have to photograph it for you all. Happily I am actually going to Prince Edward Island in August so I will be able to wear it and get to finally live out my Anne of Green Gables fantasies...

Now I am off to go sailing around Manhattan- I will likely be posting photos on to my Tumblr, Sighs and Whispers.