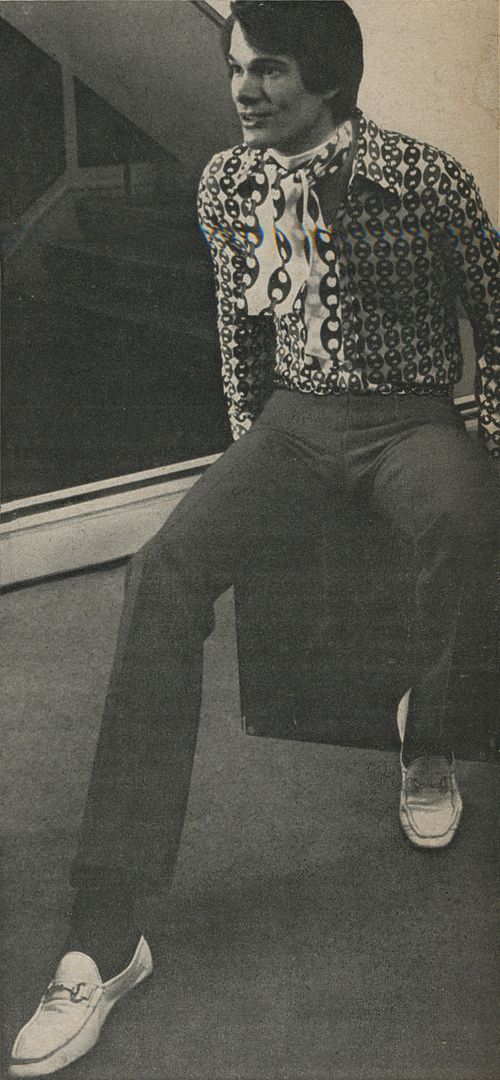 Jaeger have opened a Carlo Palazzi boutique in their men's department at the Regent Street store, and interior designer Billy McCarty, photographed here at Zarach Ltd., wears Palazzi's white cotton knit shirt chain printed in red and blue, cotton cravat printed with slightly larger links, red jersey trousers and silver chain belt with Gucci shoes.

In the Fulham Road outside the shop, he wears Palazzi's sturdy cream poplin raincoat and snake-print cravat, with his own check trousers.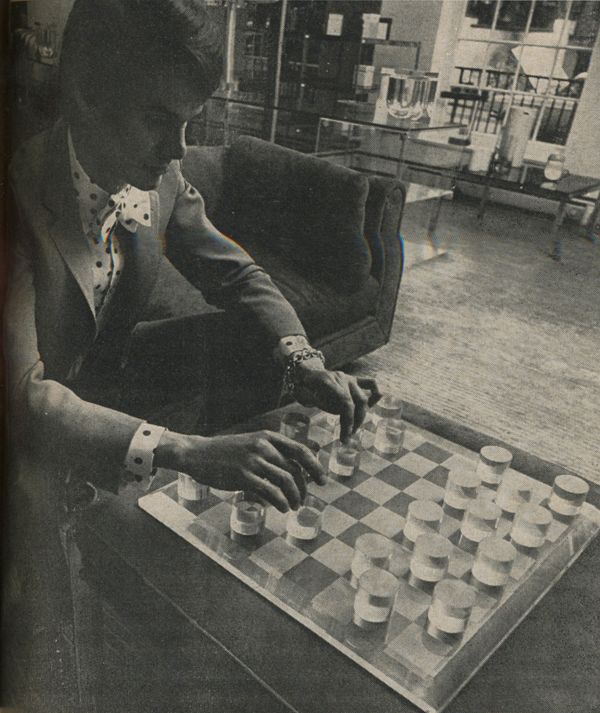 Concentrating on the game, Billy McCarty wears his own beige suit from Doug Hayward, a brown-spot-on-white shirt and bow tie- all his shirts have matching bow ties and are made for him by Turnbull & Asser, and he gets them cleaned by Jeeves, 8-10 Pont St, SW1. He's sitting on a tan suede sofa he designed, and using a Perspex draughtsboard: both are available at Zarach. He goes to Don of the Barber Shop at Vidal Sassoon, Sloane Street, to have his hair cut, wears Grès' Pour Hommes or Monsieur Balmain, and exercises for two hours every other day at the Mayfair Gymnasium, Paddington Street.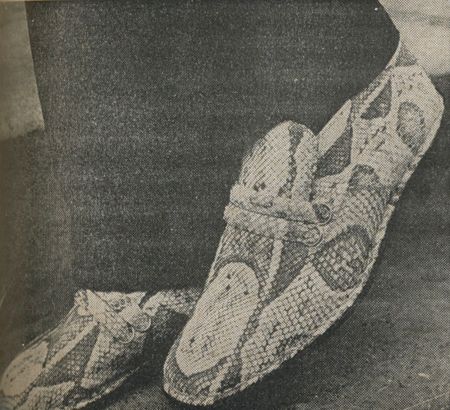 Beautiful snakeskin shoes for men who are jealous of the ones their wives or ladyfriends found at Andrea, 4 rue Cambon, Paris.
First three photos by Annette Green, last photo by Patrick Lichfield. Vogue UK, June 1970.