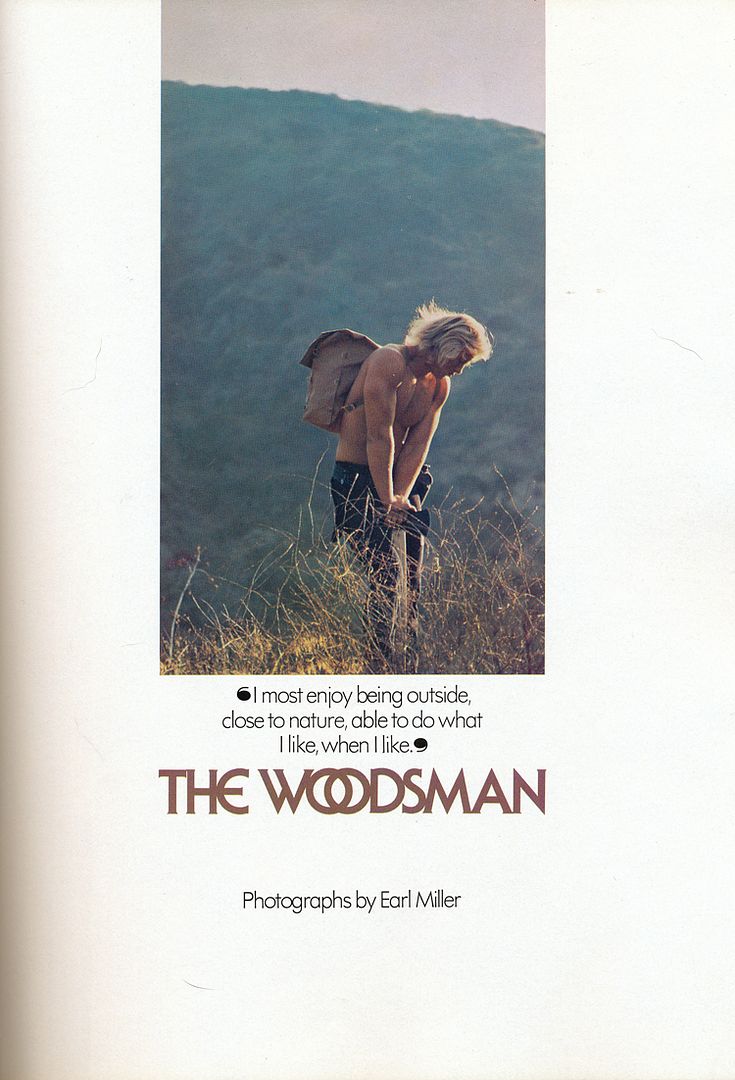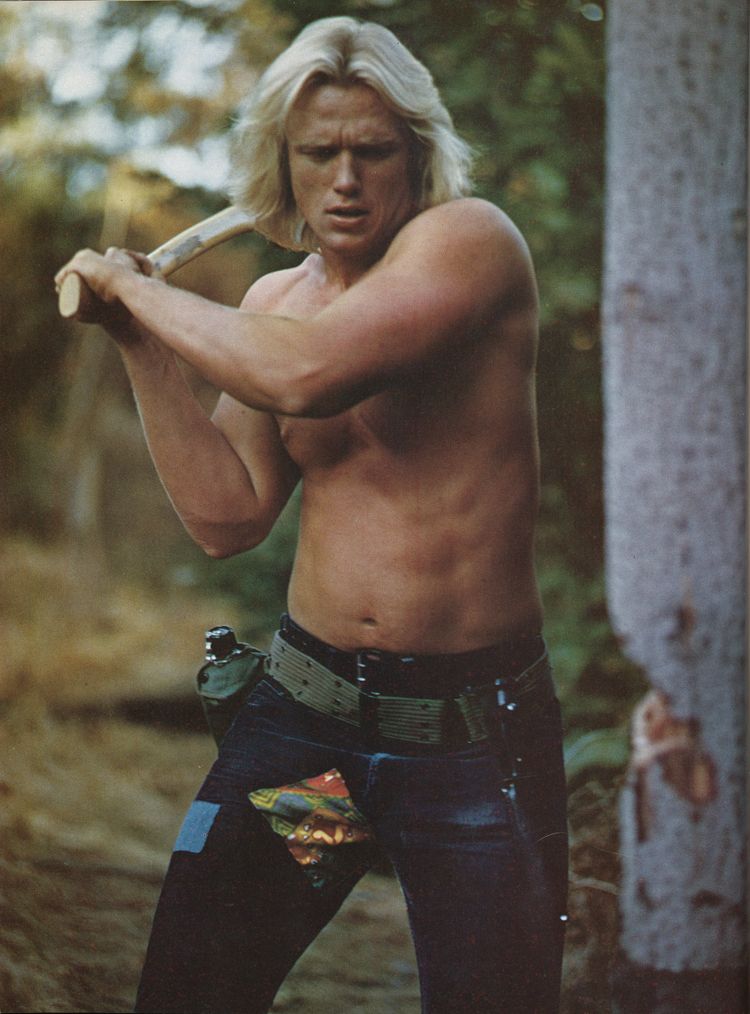 When David Odin enters a room, heads turn, hearts beat a little faster. The secret could be his rough-hewn, Nordic good looks, enhanced by a preference for the outdoors. It could be the undeniably international flair of a man who speaks six languages. Or his decidedly liberal approach to life, typical of his Scandinavian upbringing. "I like to take my clothes off and go nude, the way I am naturally." And nature, evidently, brings out the best in David Odin.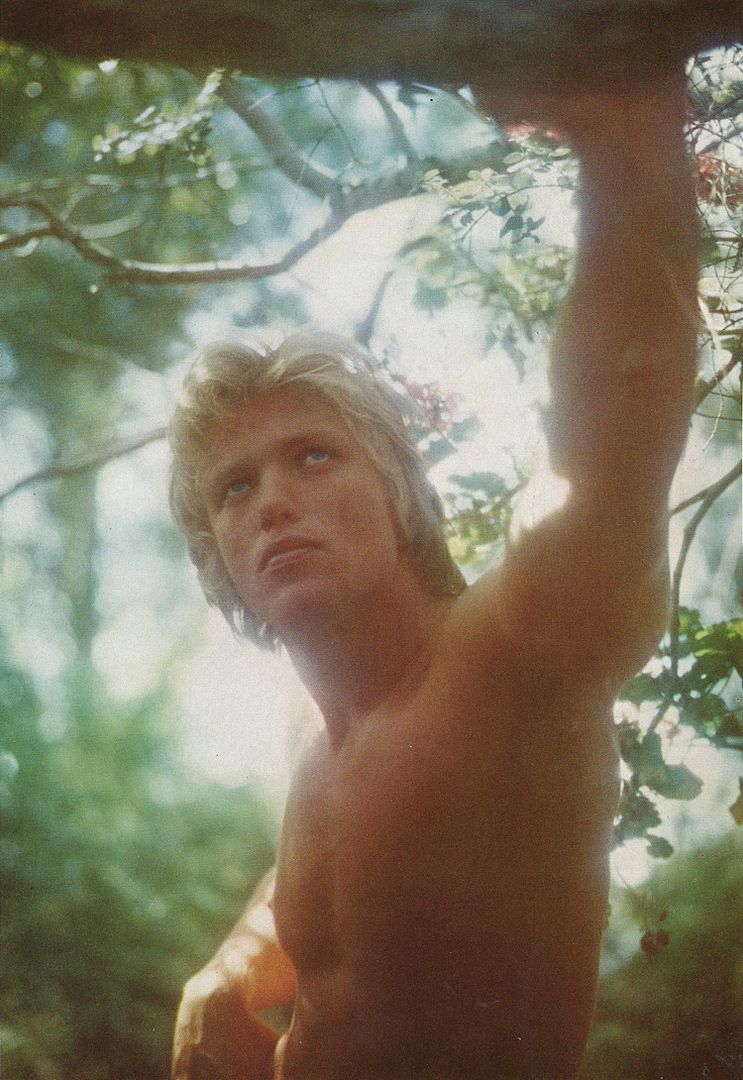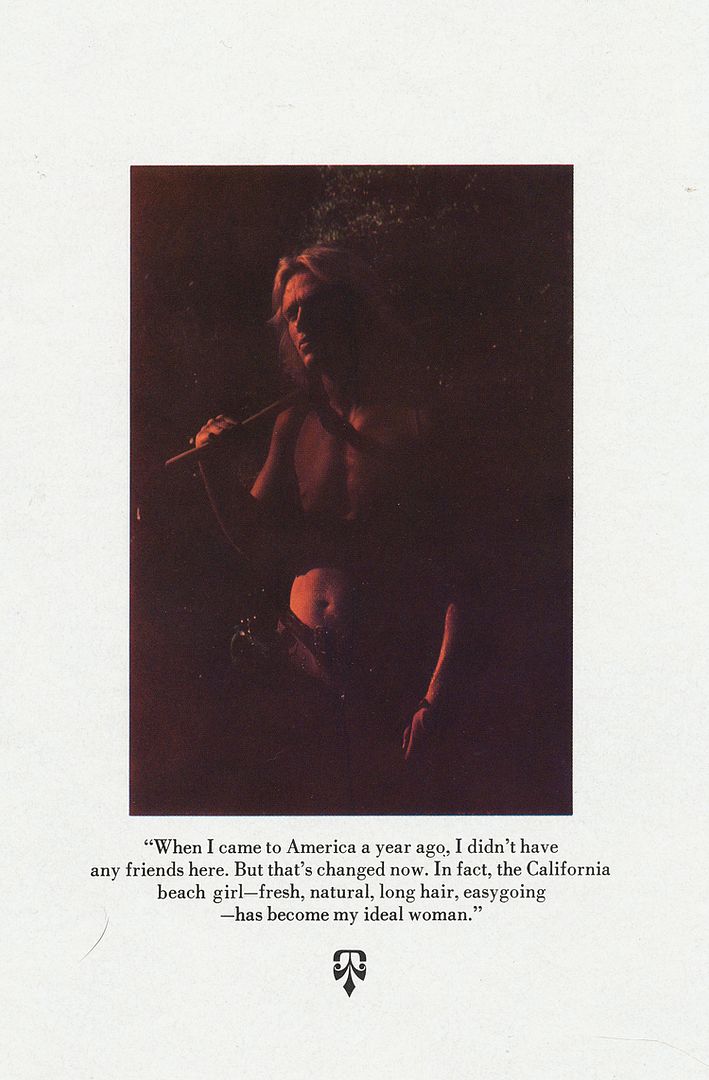 "The Woodsman" by Earl Miller, from VIVA, February 1975.

I edited out the more graphic images from this story (Oh, VIVA!), but the whole thing is just rather amazing- don't you agree? I mean, his last name is the god of war, death, poetry and wisdom...