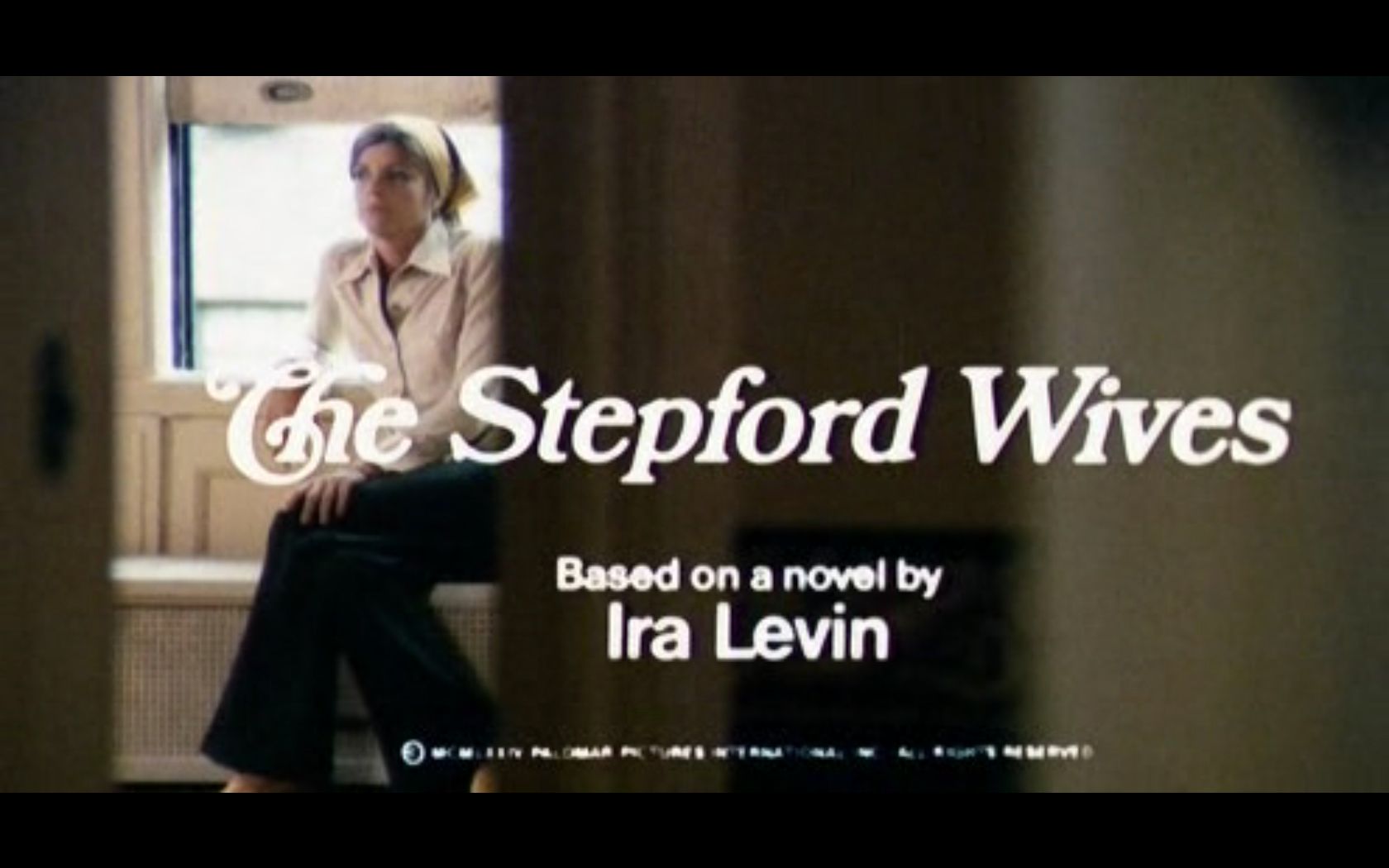 I finally got around to re-watching Bryan Forbes' 1975 film version of The Stepford Wives, based on the 1972 satirical novel by Ira Levin, the other day. I'd seen it years ago, but I don't think I fully appreciated at the time what a wonderful time capsule of seventies style it was. The main character, Joanna Eberhart (played by Katherine Marshall), is the epitome of laidback chic - stylish in wide-leg slacks and knotted blouses in neutral shades. Her best friend, Bobbie Markowe (played by Paula Prentiss), and her run around Stepford, setting up a "Consciousness Raising" group in hot pants and midriff exposing halter tops, making them the ultimate sexy (yet feminist) moms in town.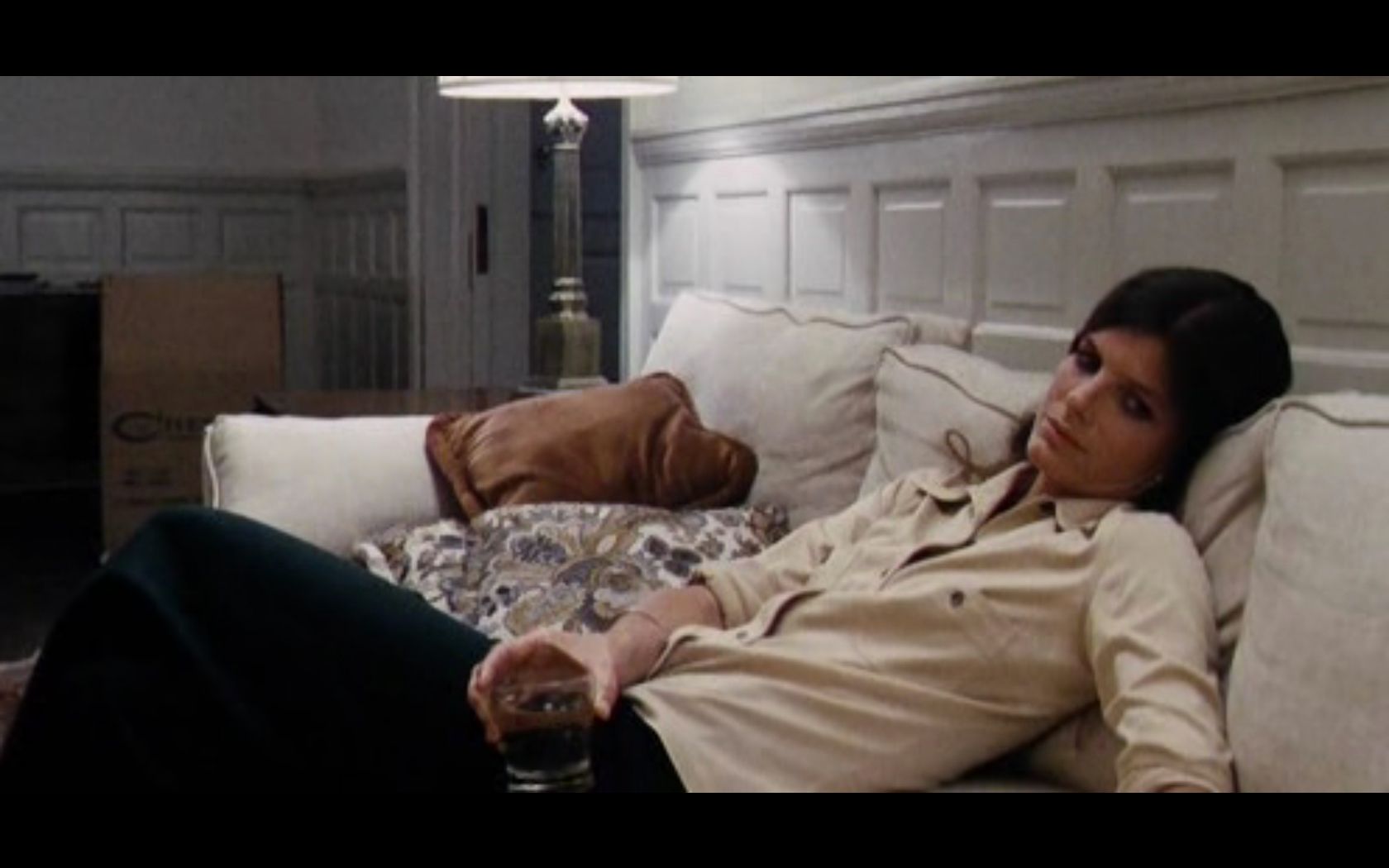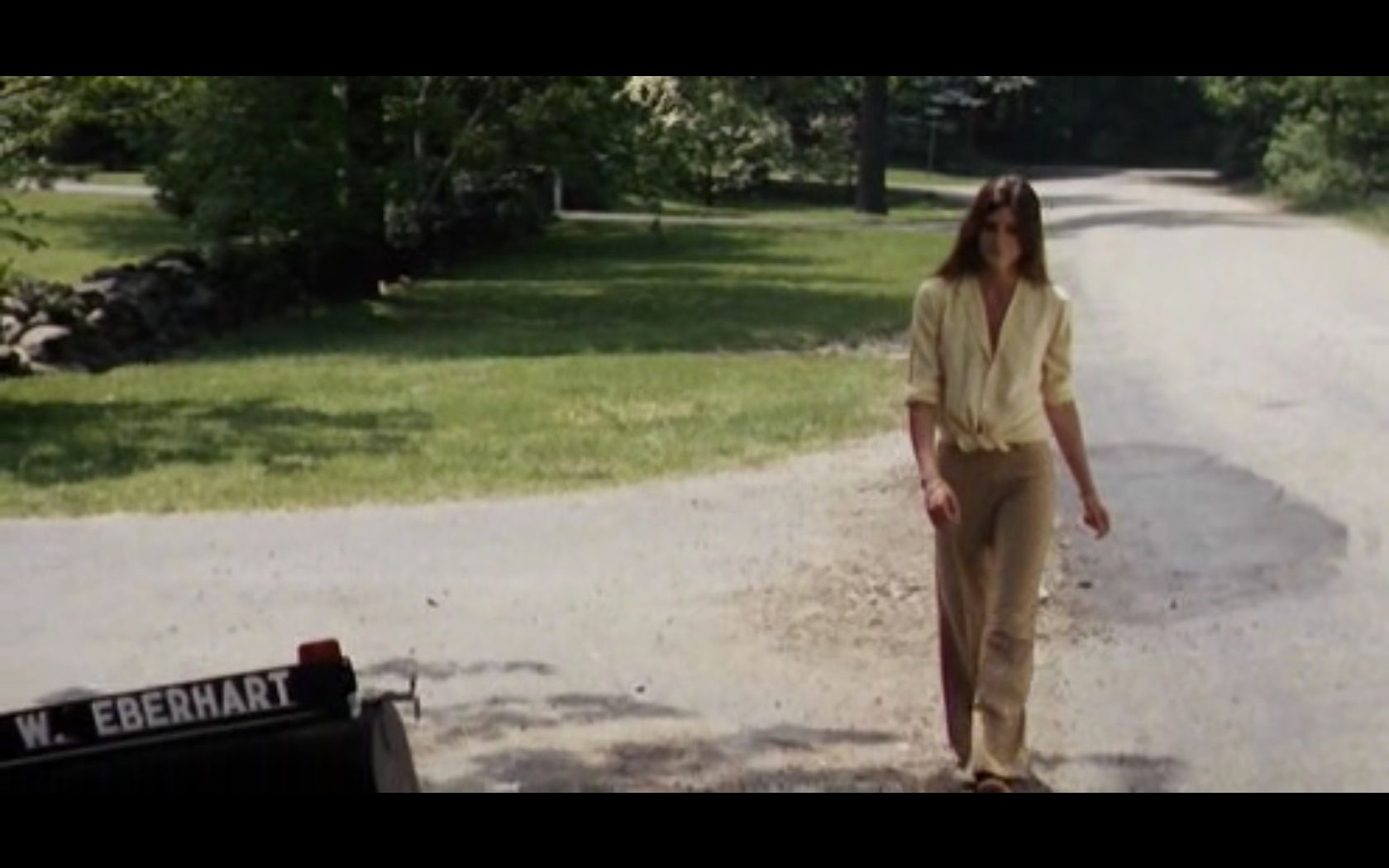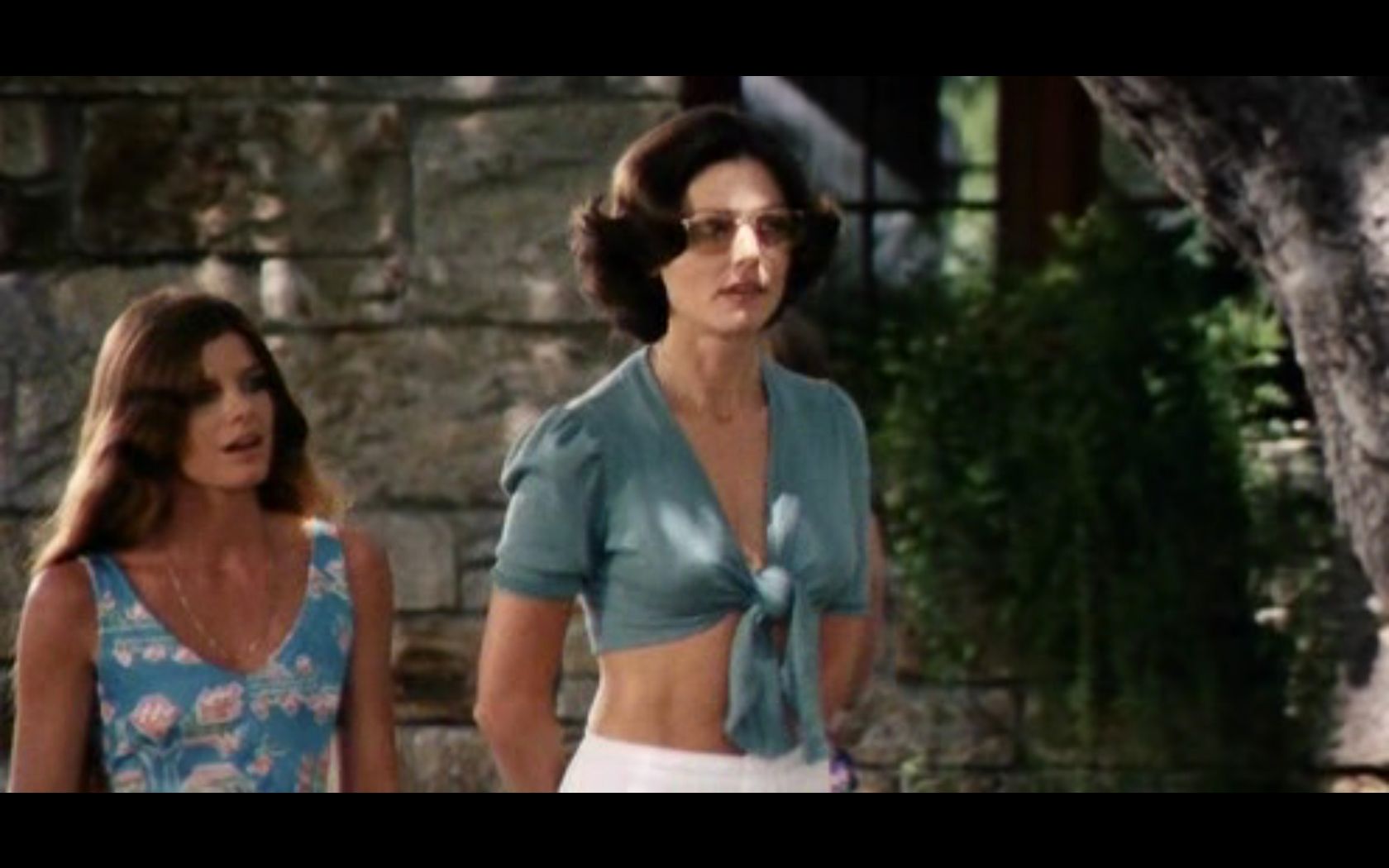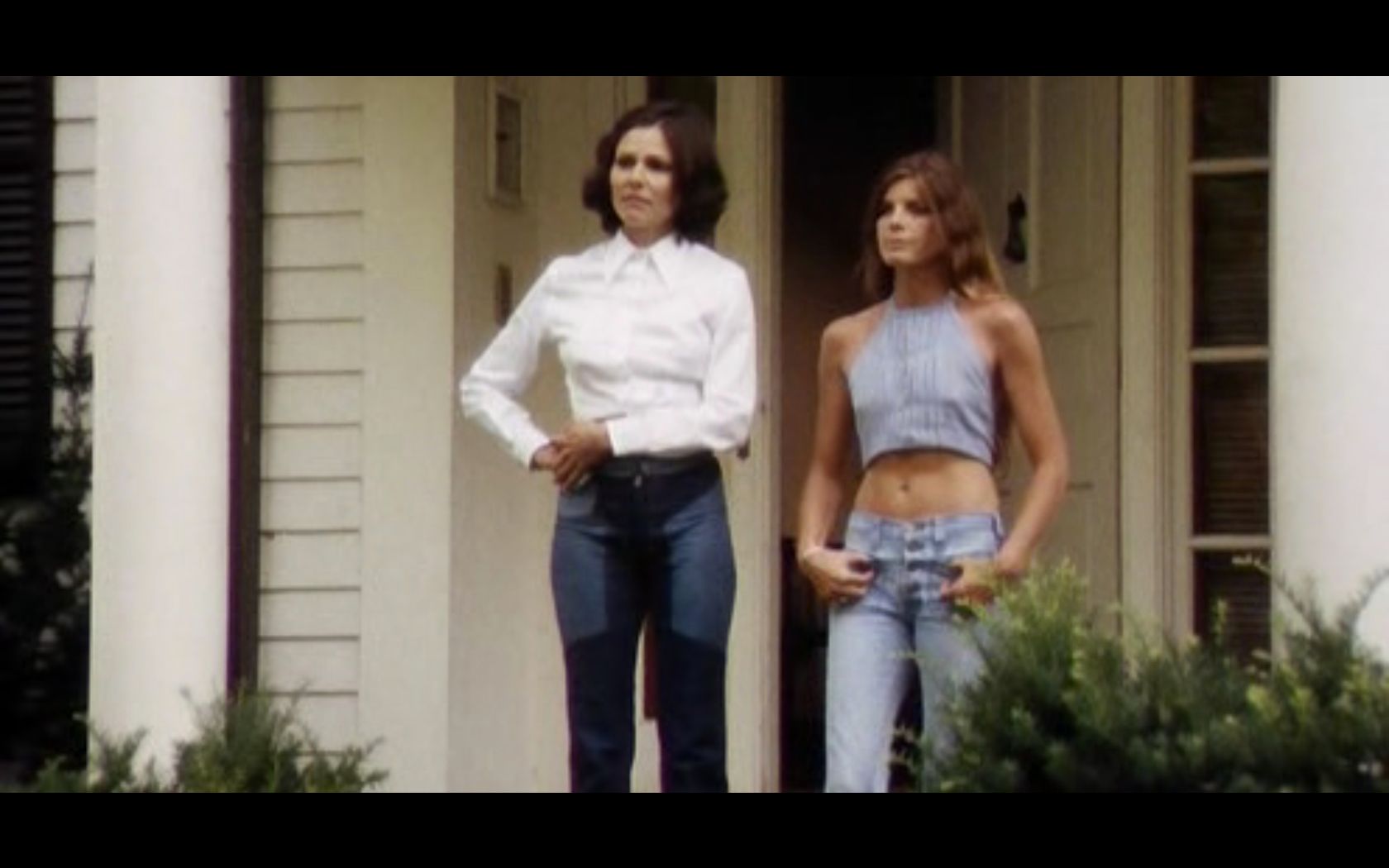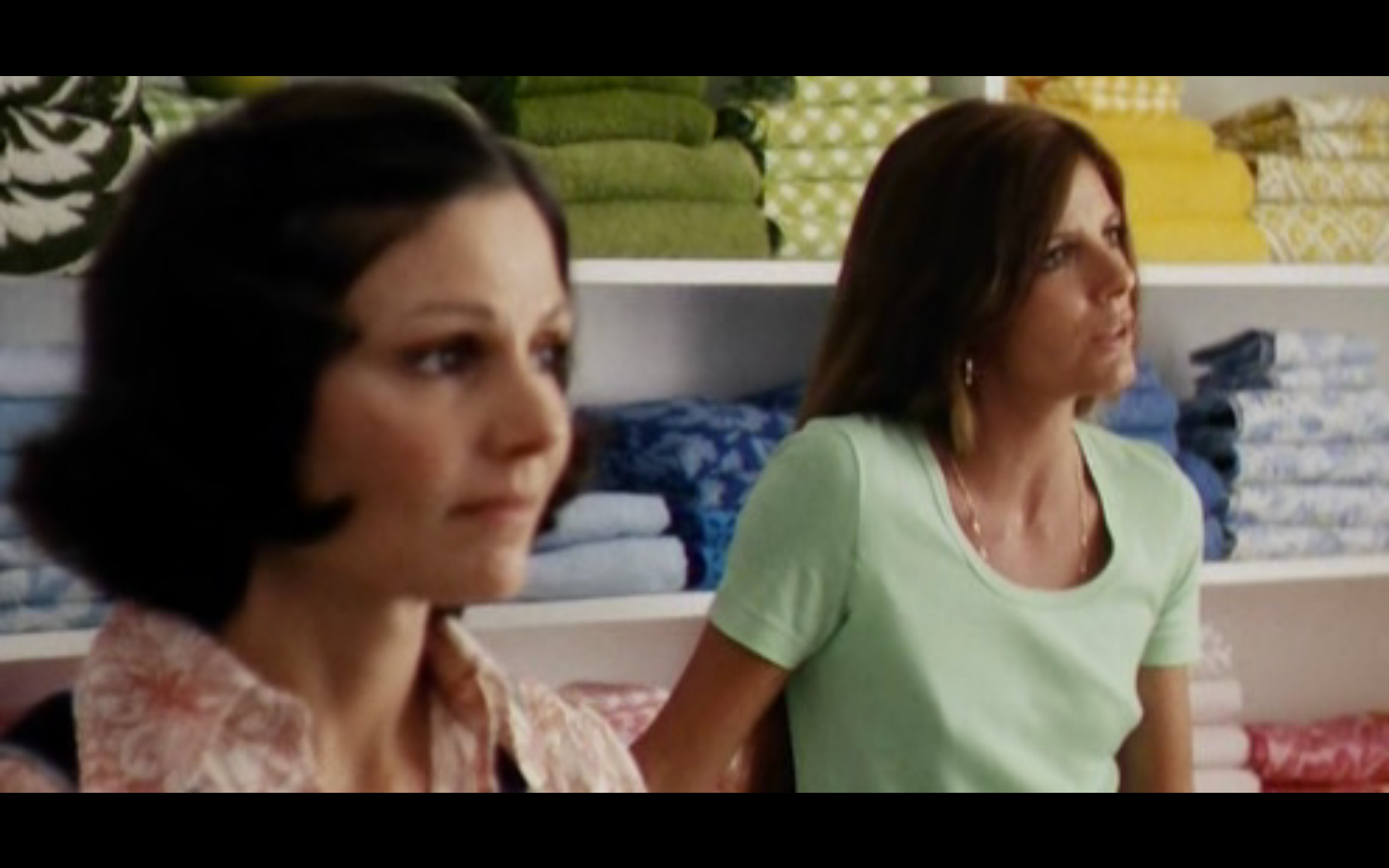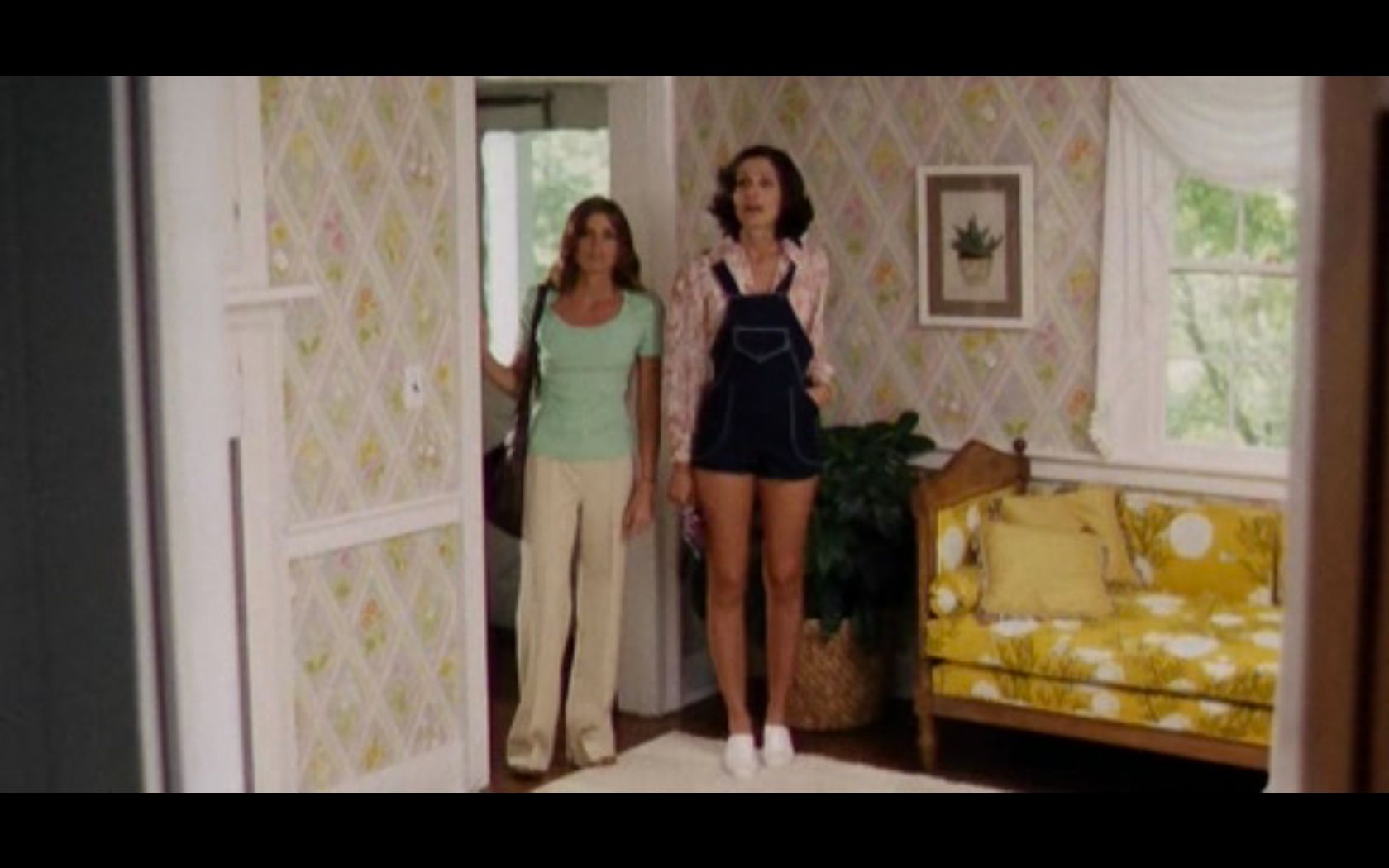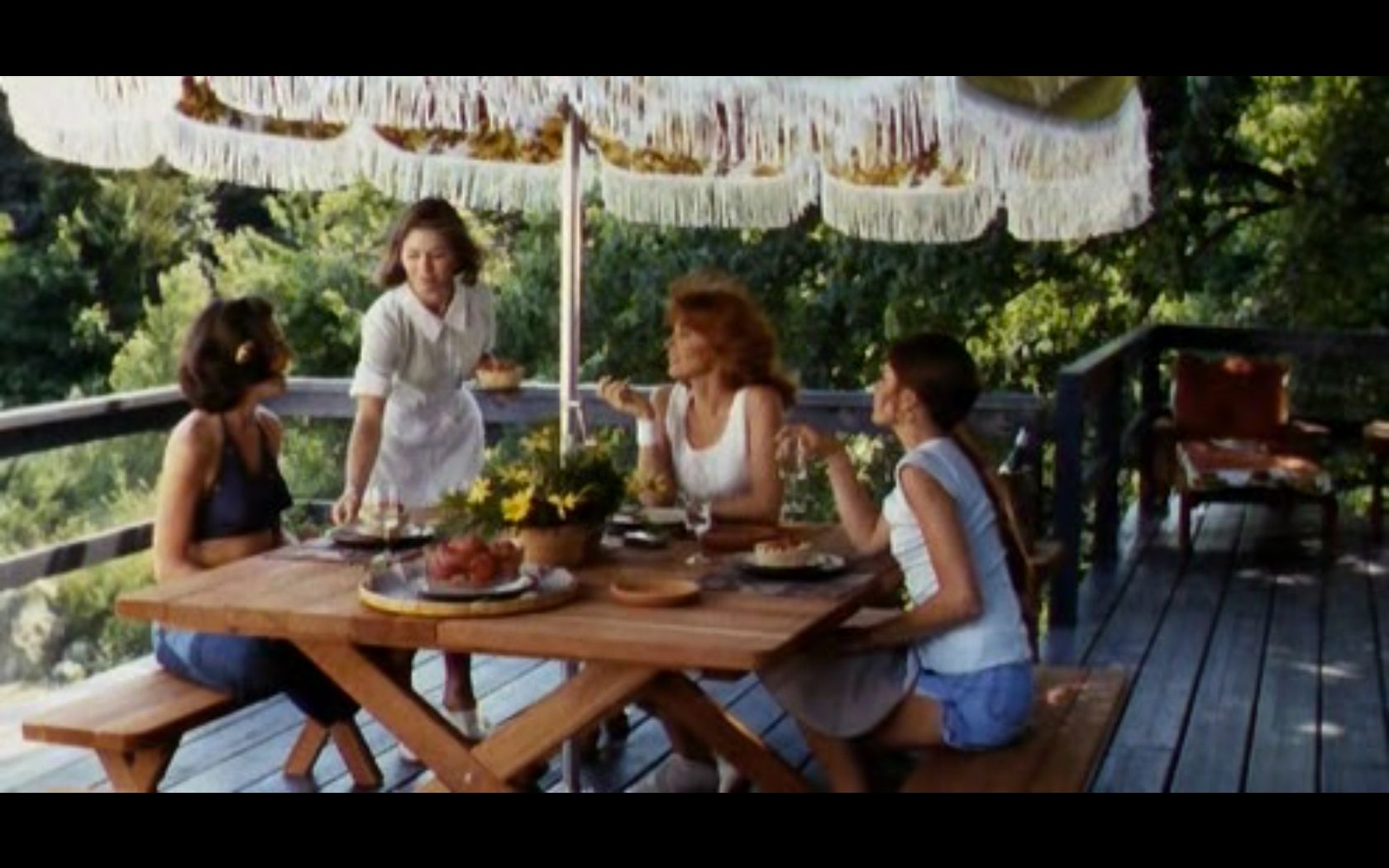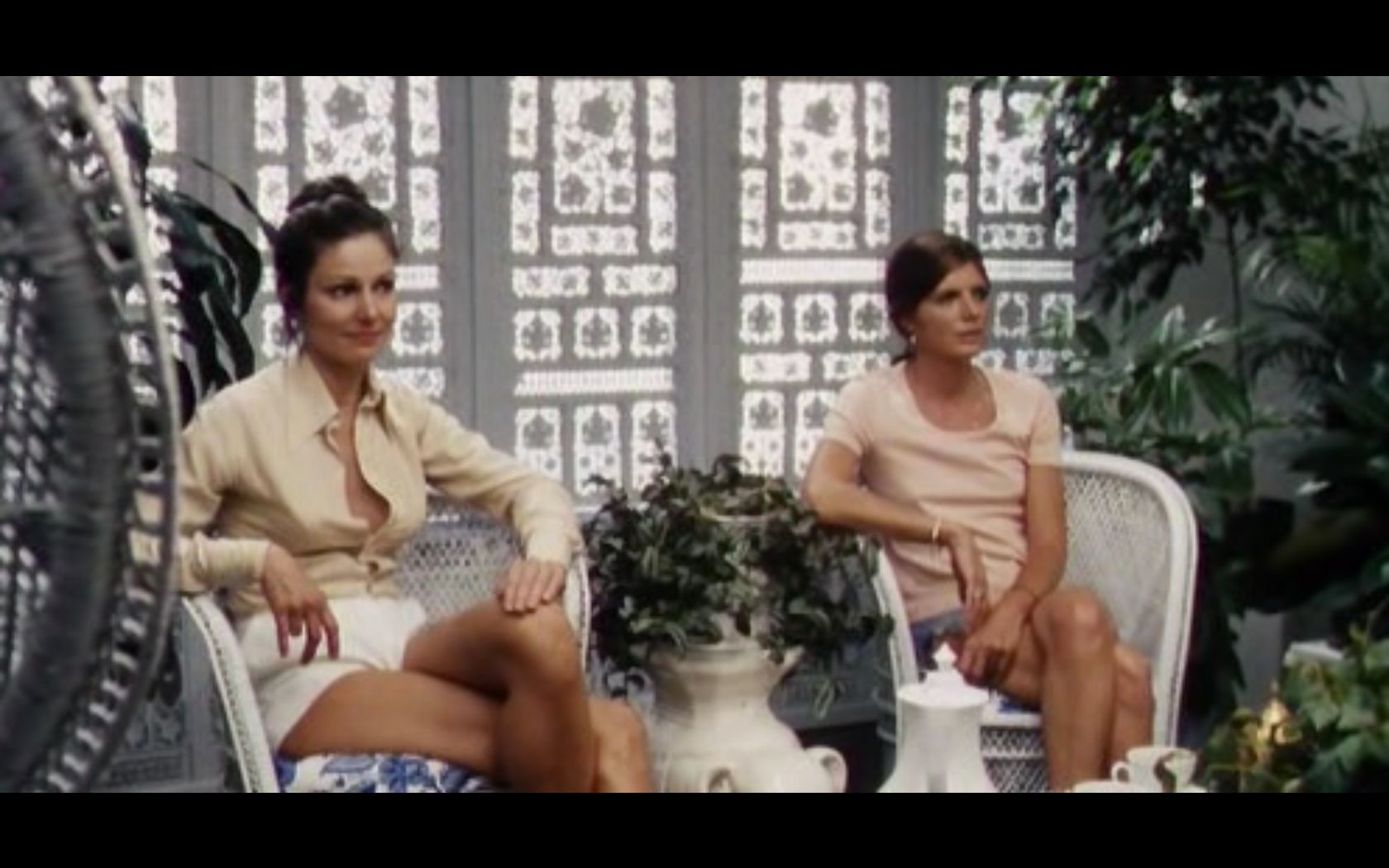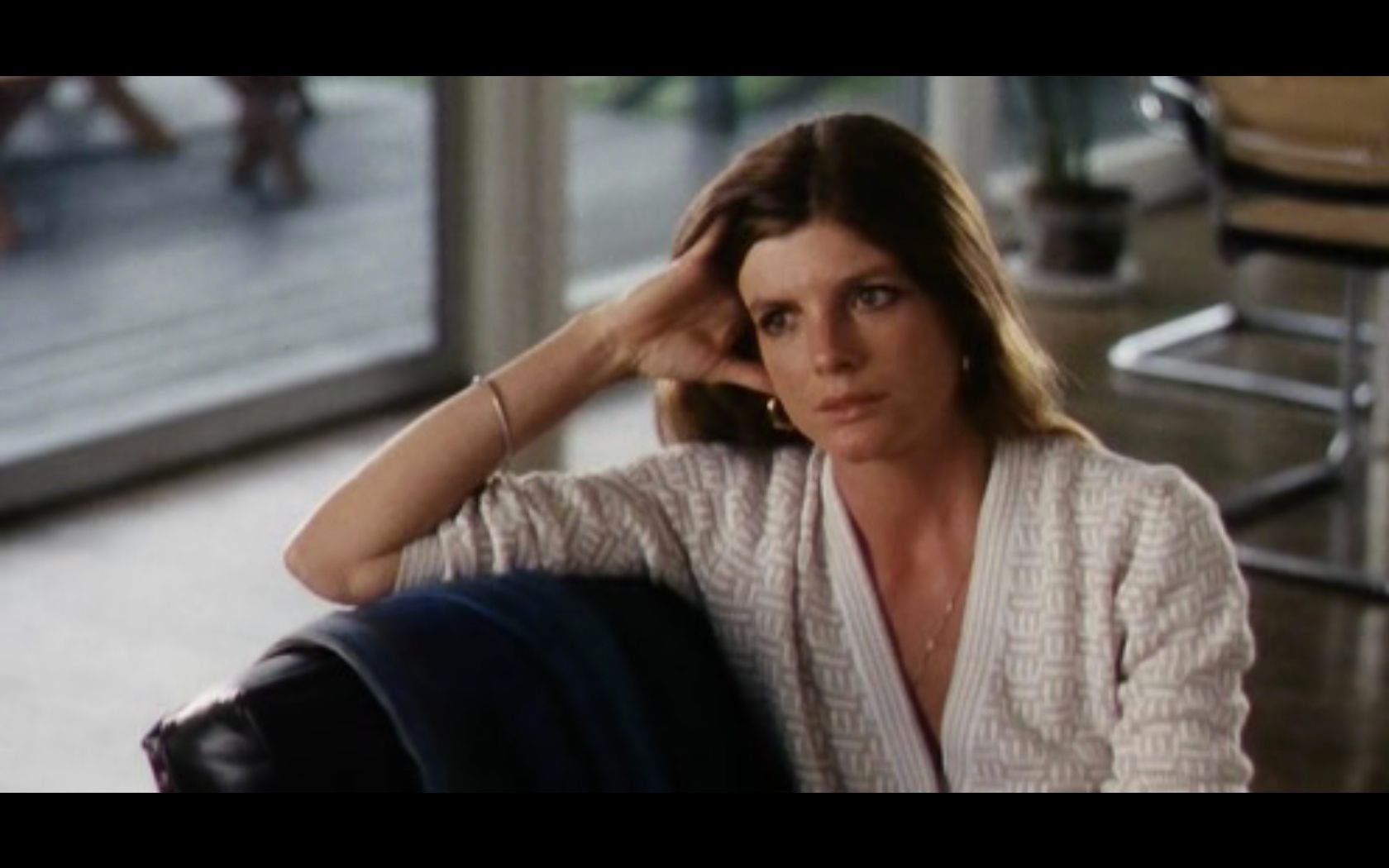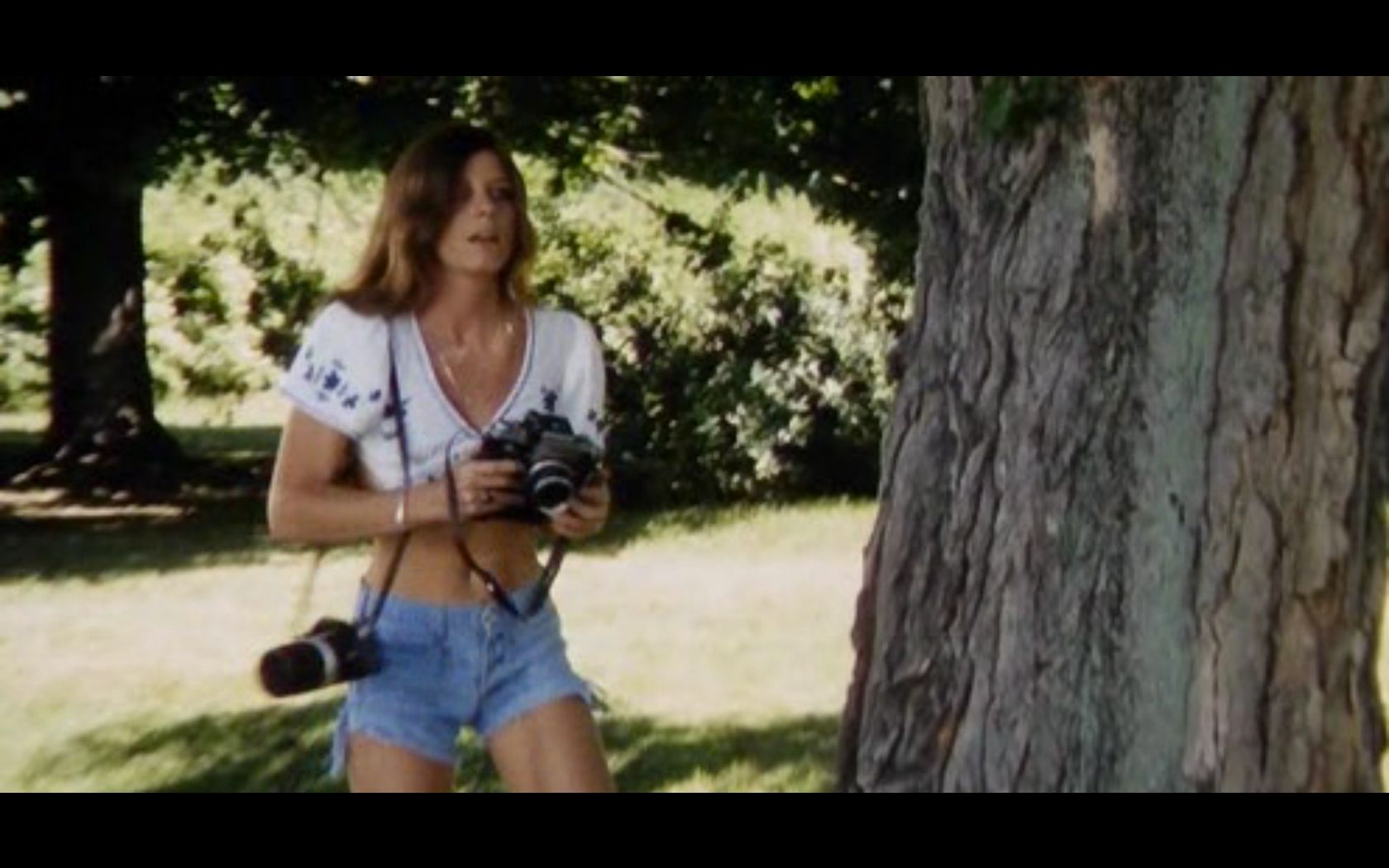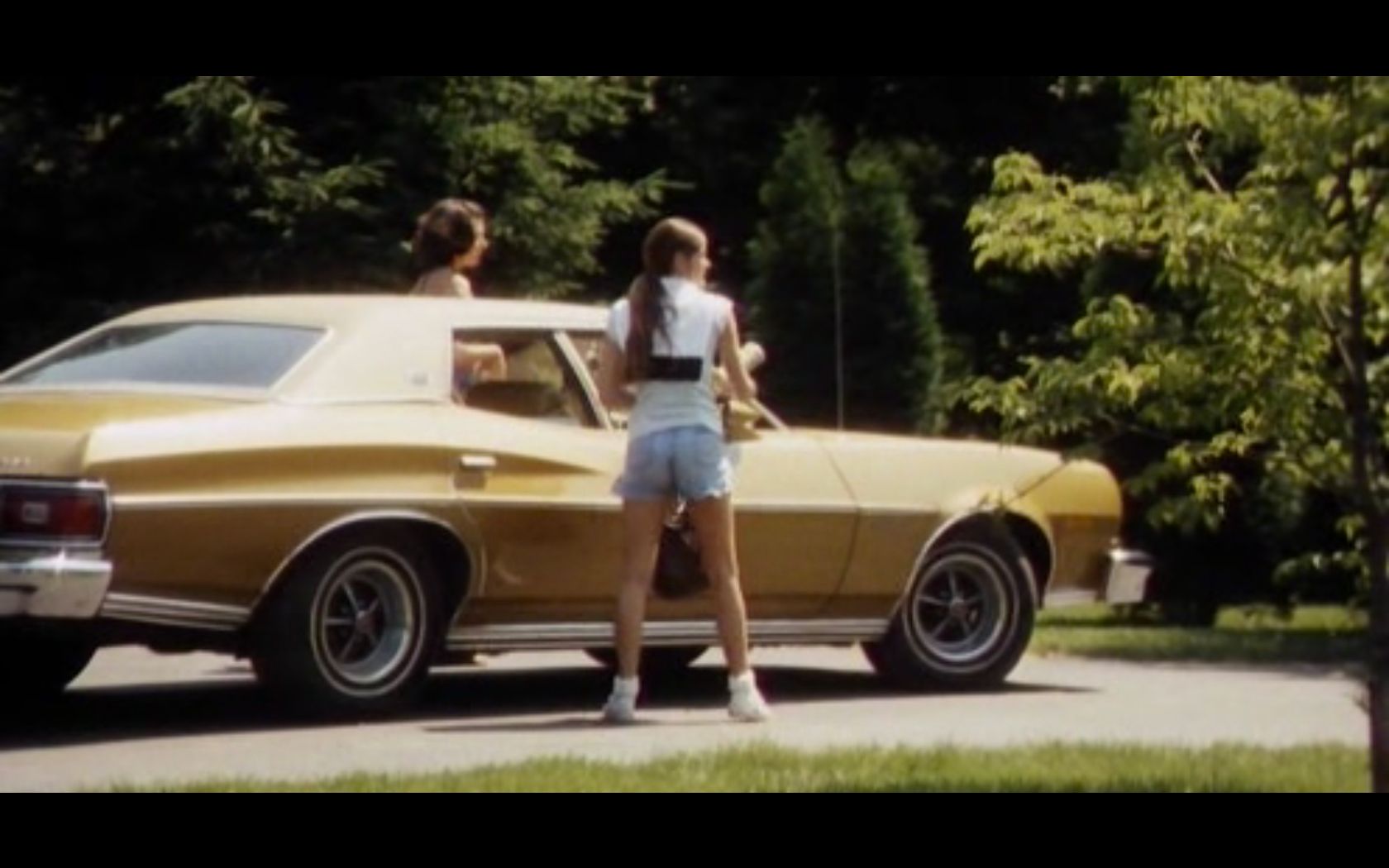 Joanna's robe is probably one of the most flattering I've ever seen- the shoulder-pads help mold a more striking silhouette than is usually seen in nightwear.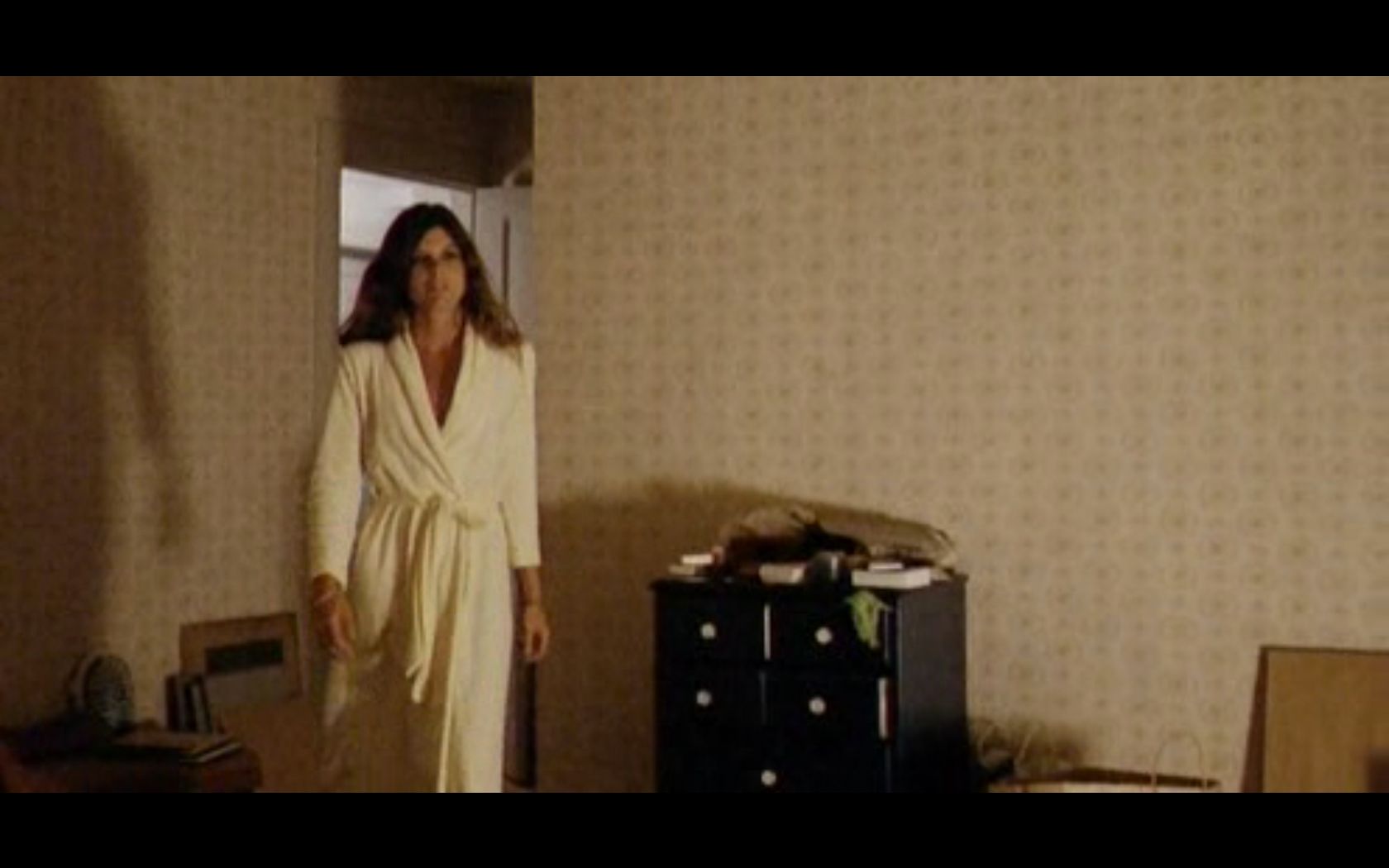 A knitted pink gown for an evening with the local men...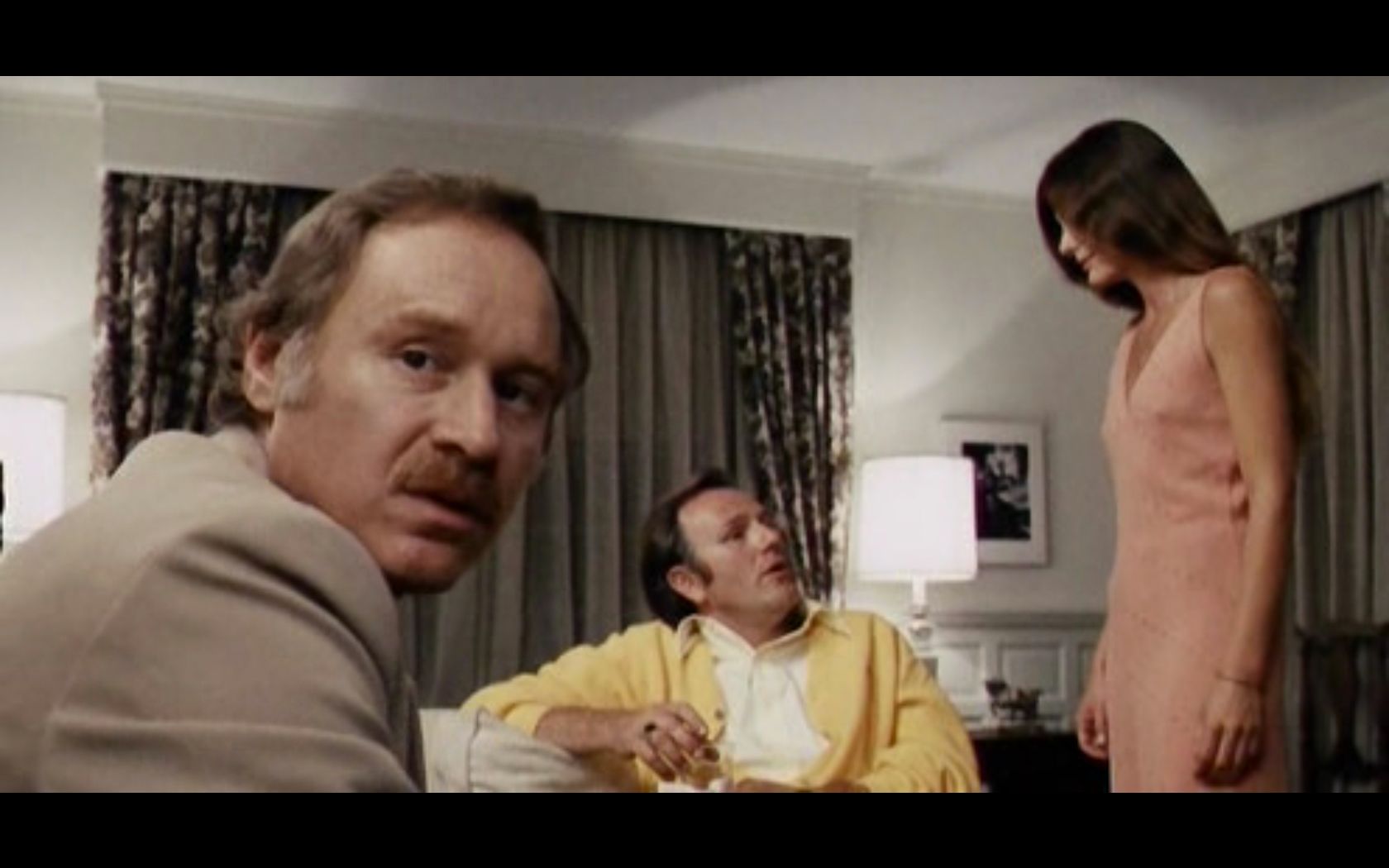 The simplicity of colour and form of Joanna and Bobbie's clothes is emphasized in the scenes they share with the other women in Stepford, who's wardrobes consist of the ultimate in femininity. Ruffled pinafores, neo-Edwardian dresses and pale colours are visual manifestations of their old-fashioned values - the aprons aren't just for fashion's sake, but are necessary for their lives devoted to cleaning and baking.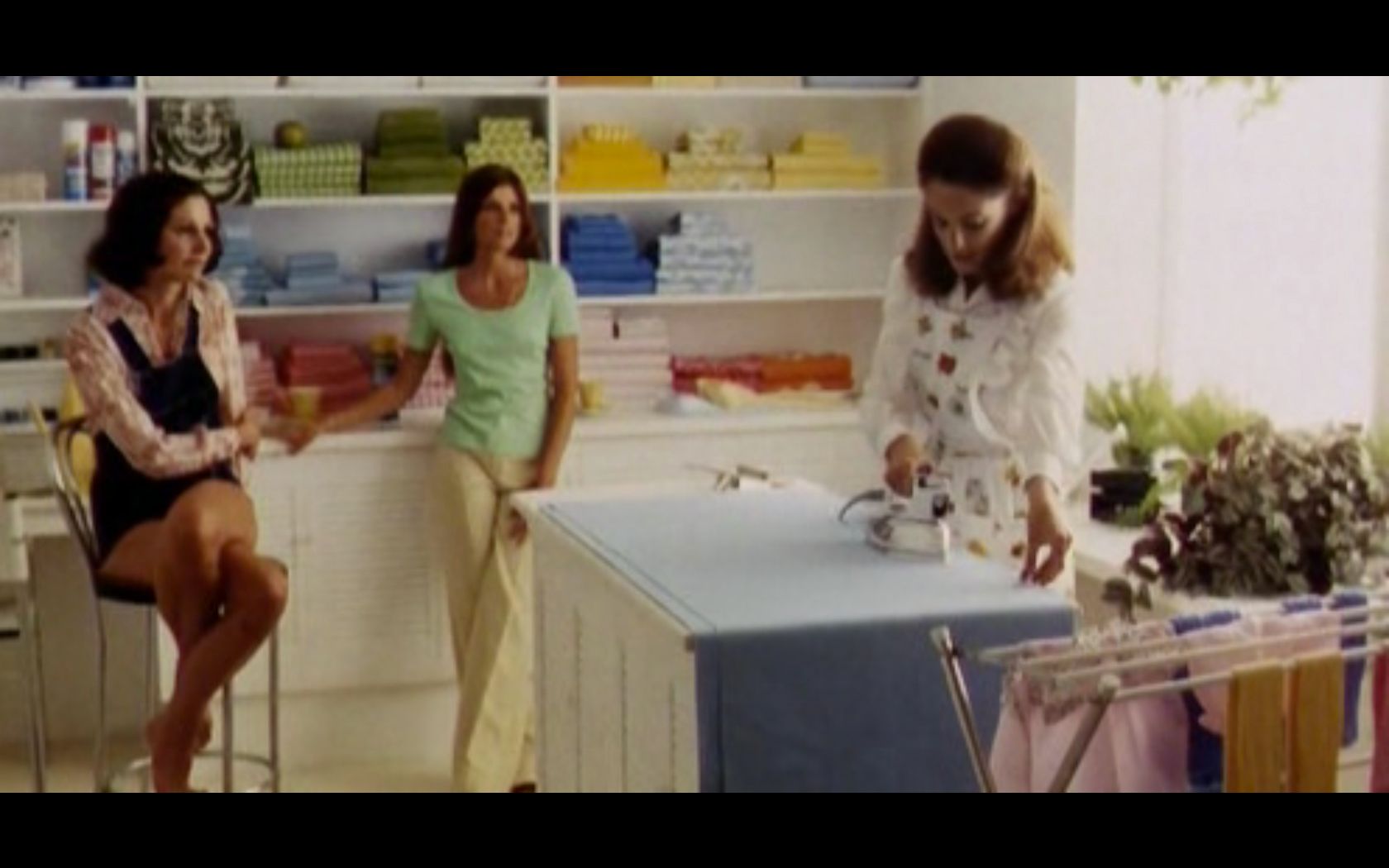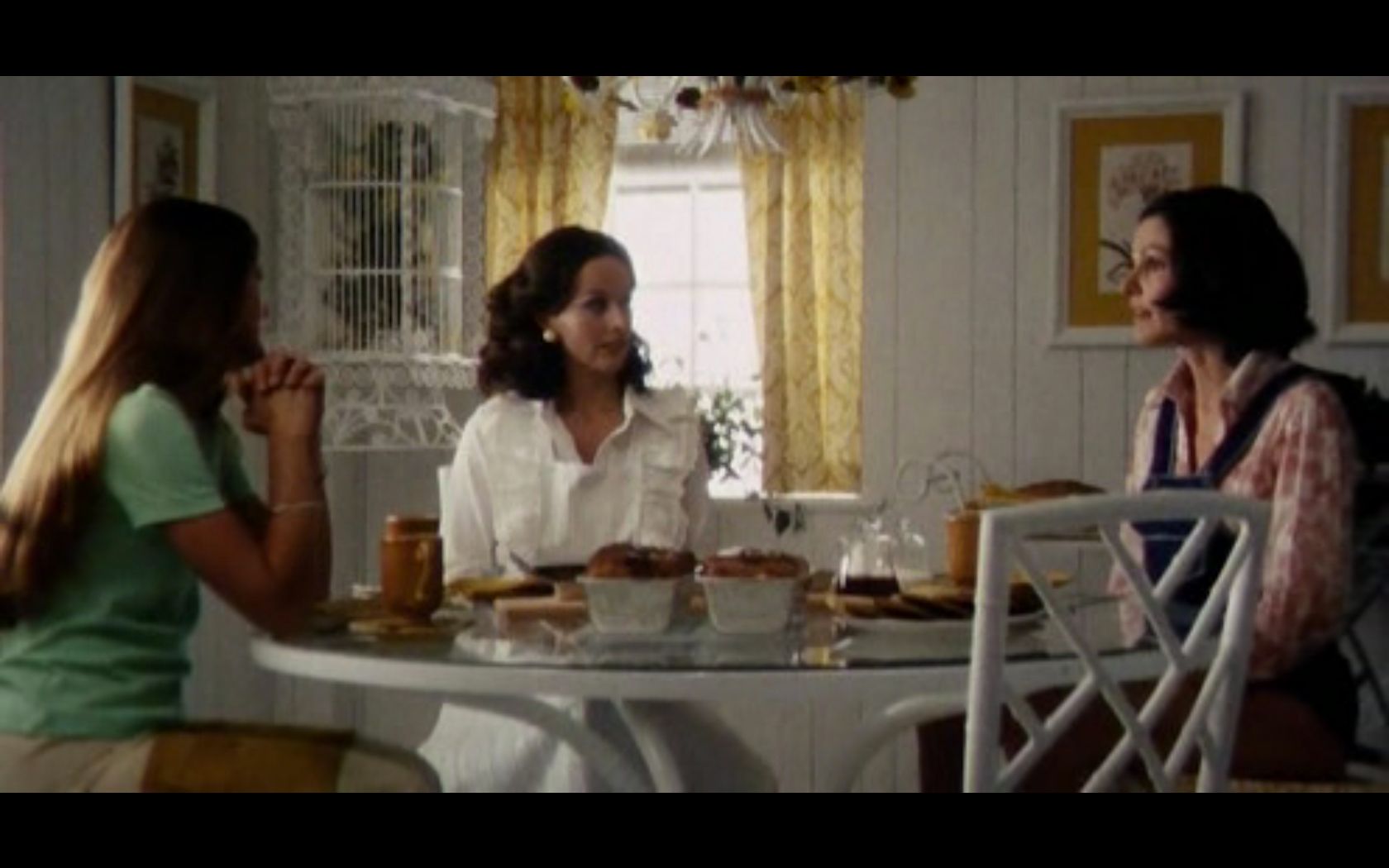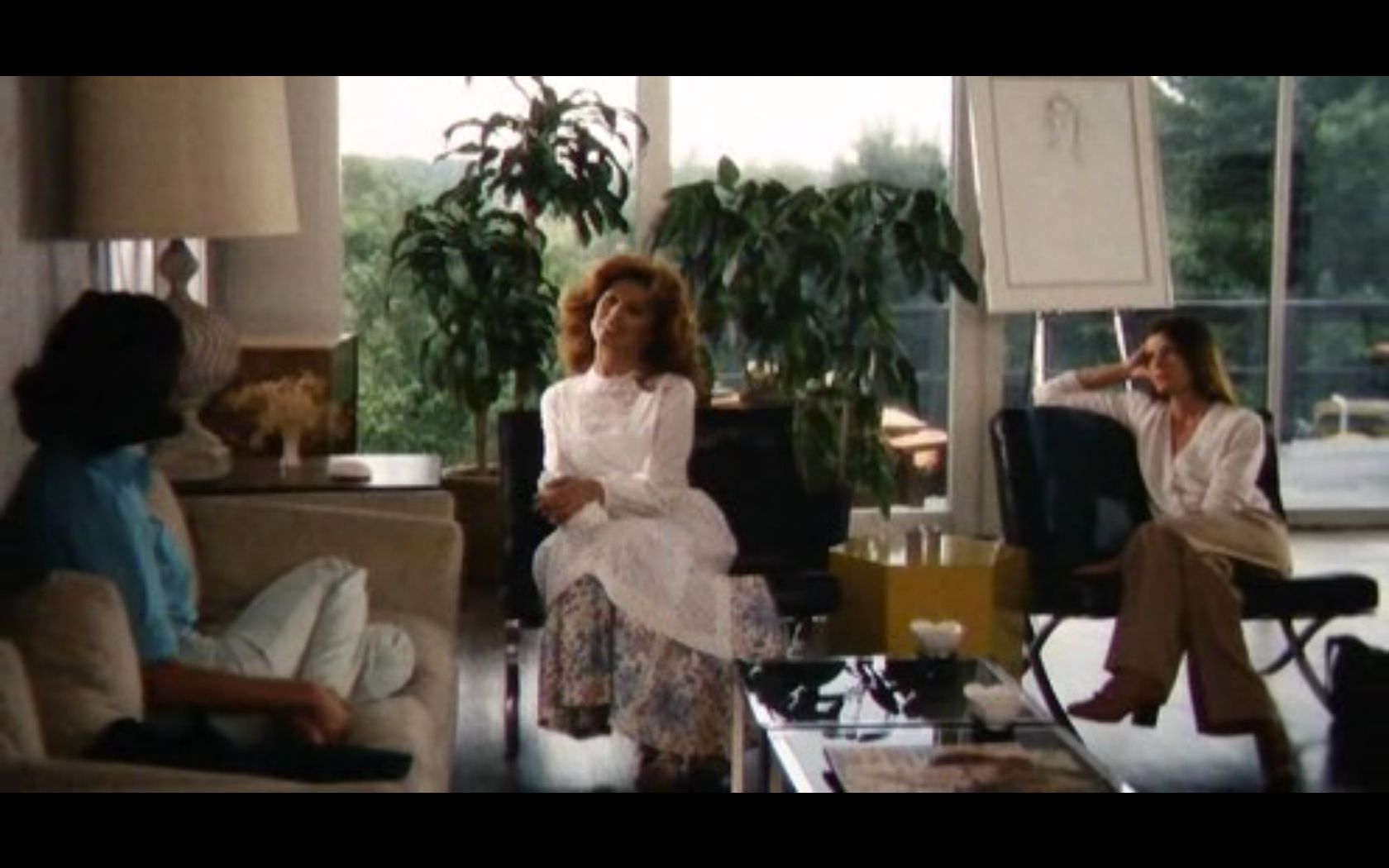 Have for ever seen so many ruffles?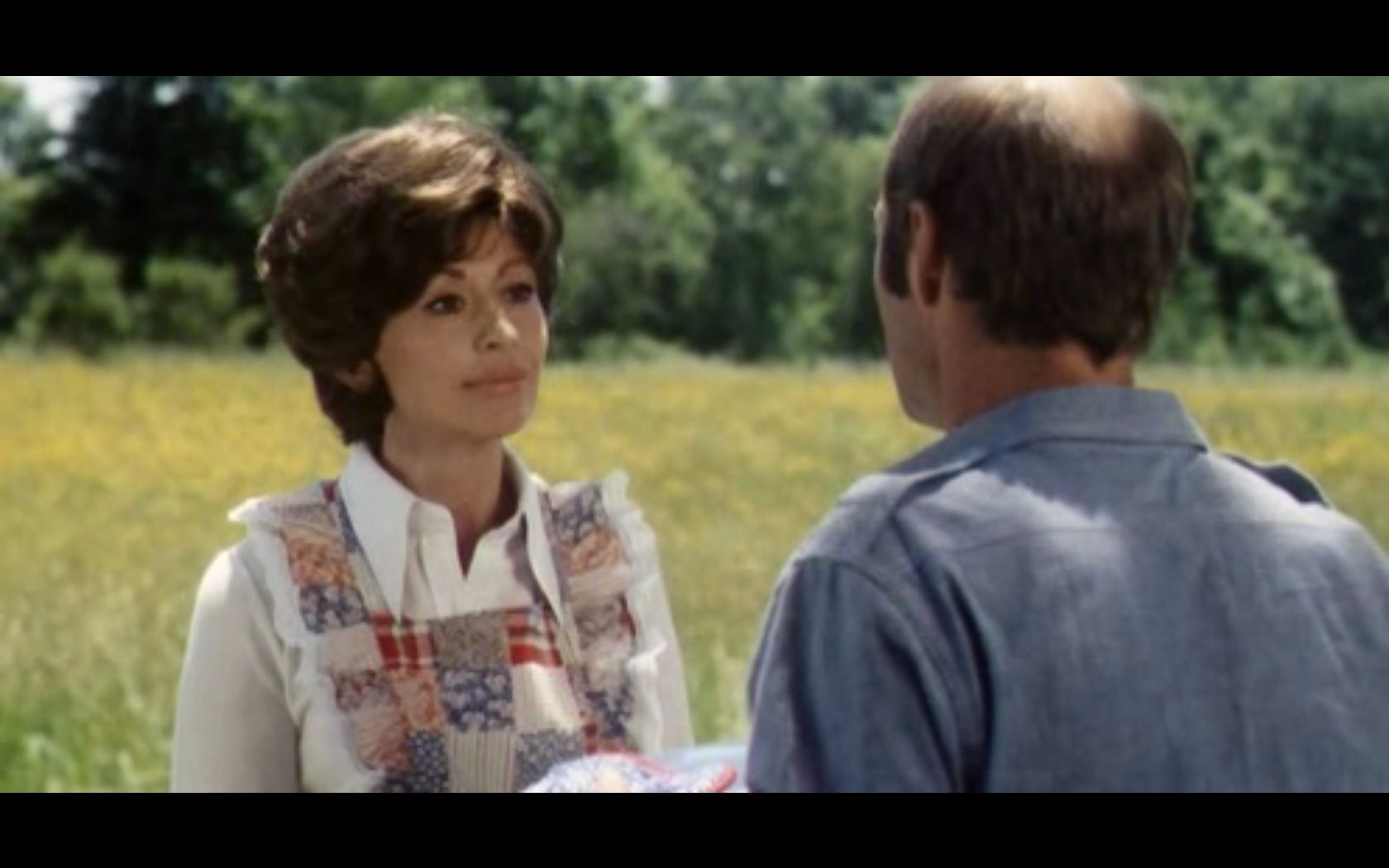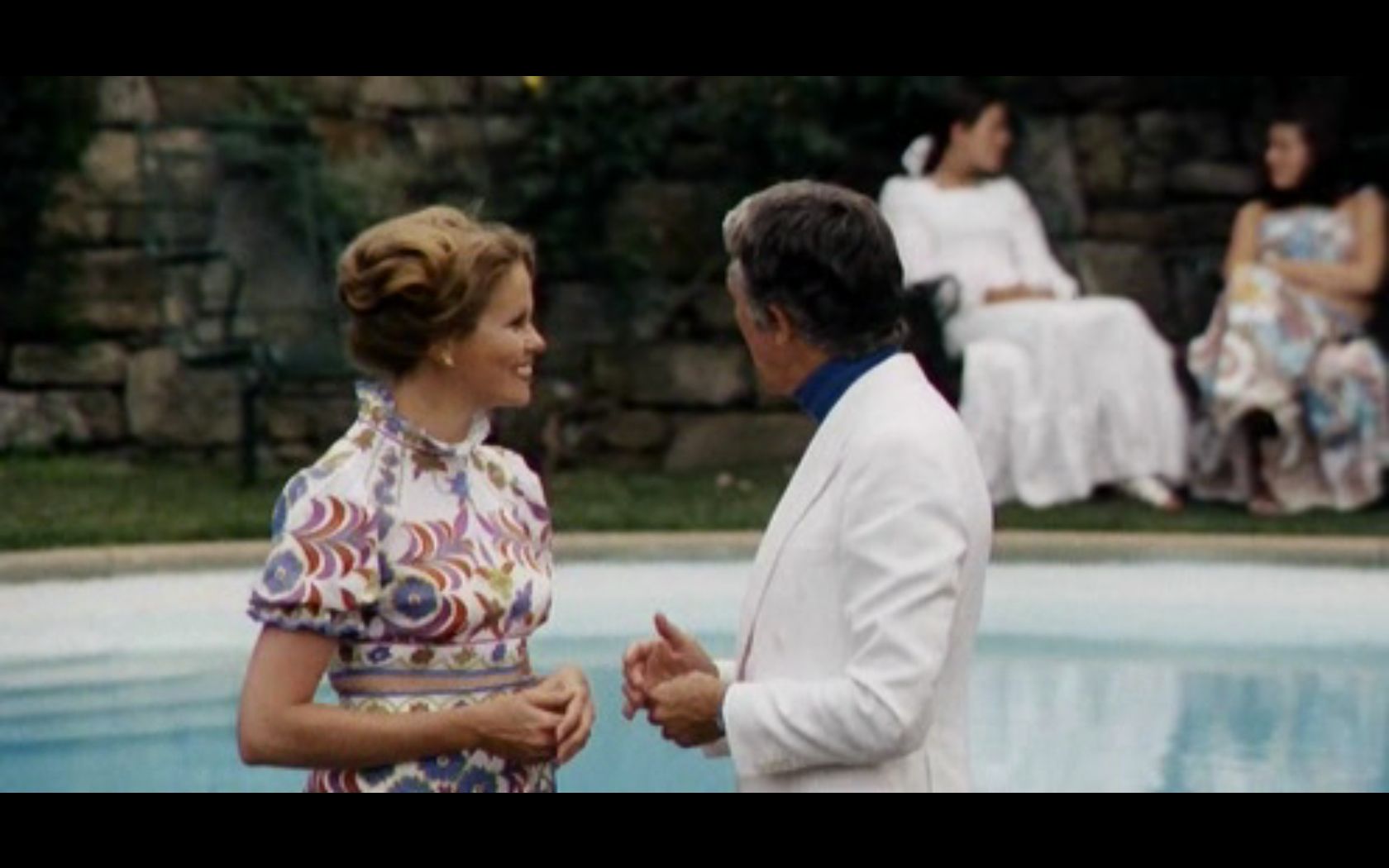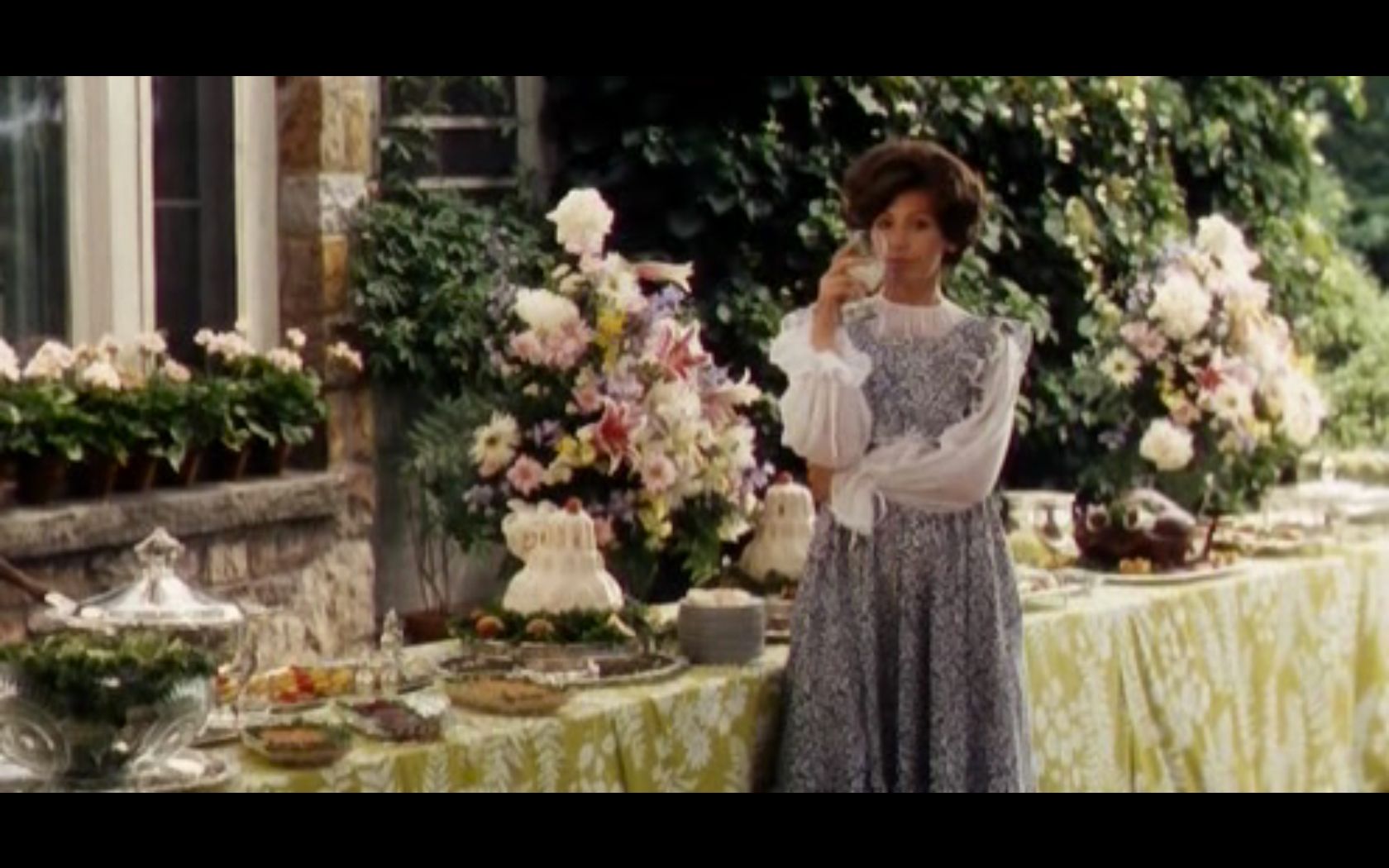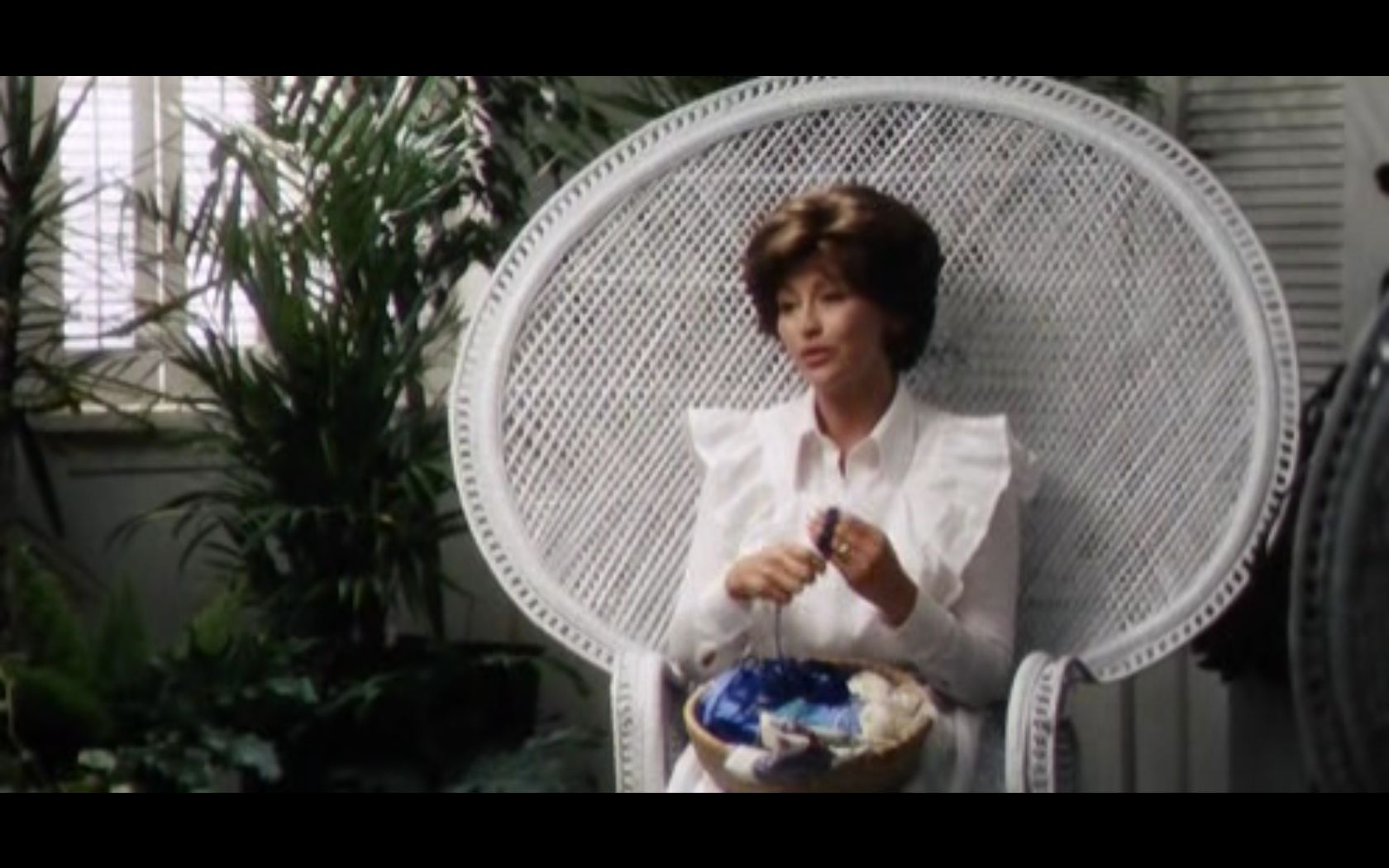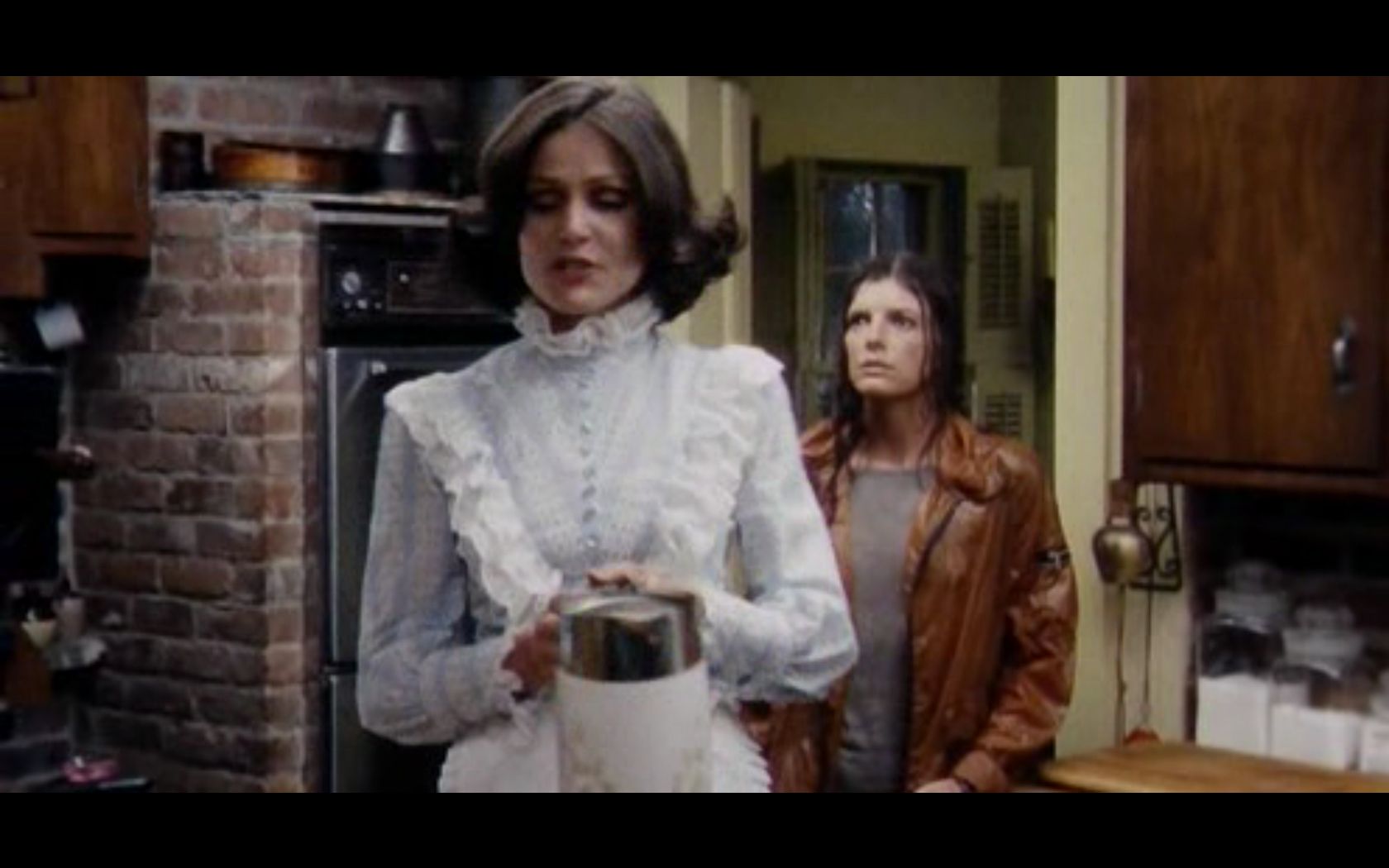 Even their homes are models of domestic perfection- tidy floral masterpieces of 70s design.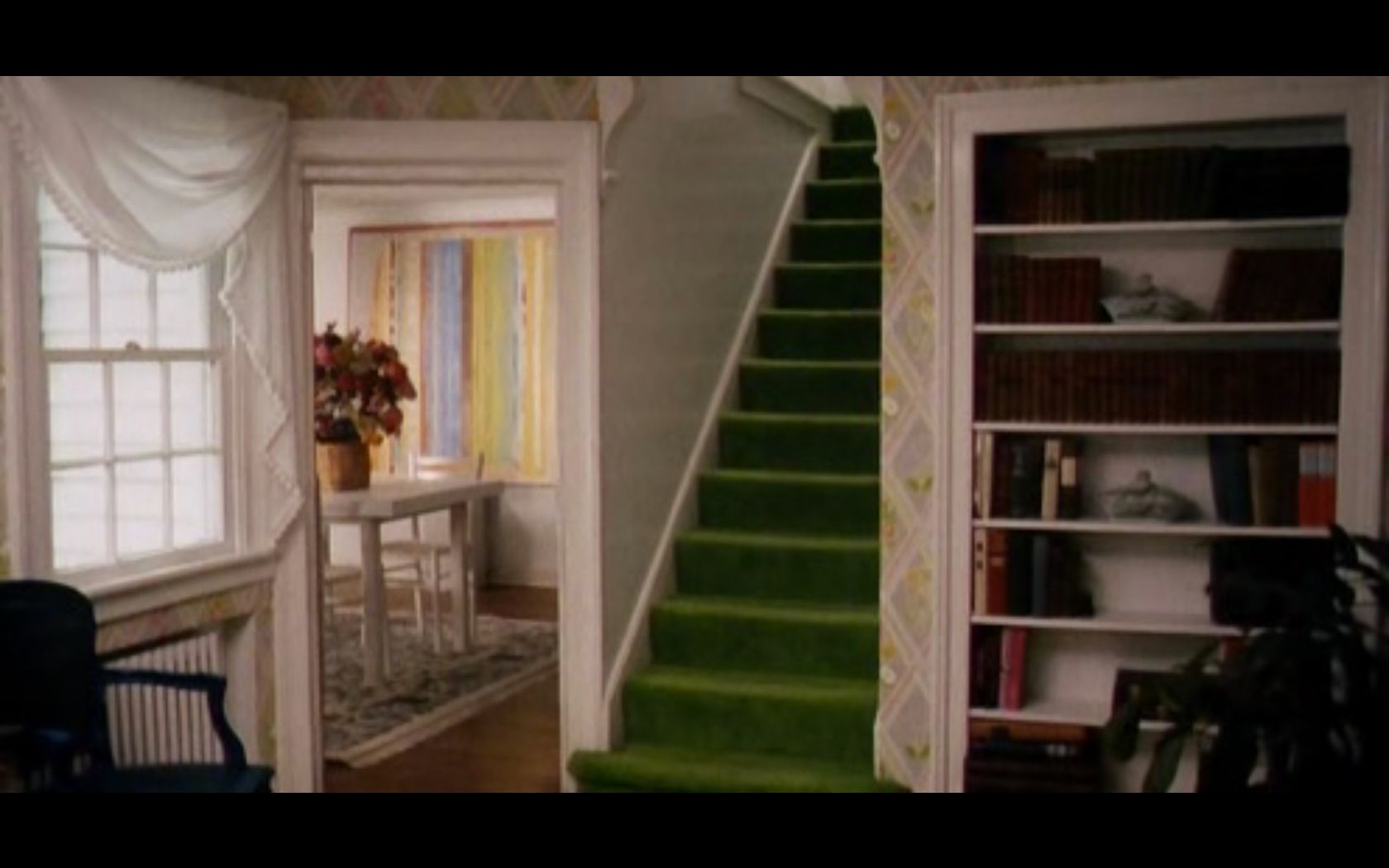 The single best thing about this film (which is wonderfully entertaining and should definitely be seen by everyone) is the final scene in the supermarket. A tour de force of Seventies romanticism, it is a riot of pastel maxi-dresses, wide-brimmed hats, white gloves, ribbons and curls. For a lover of this style, such as me, this is pretty much as close to heaven as one can imagine (minus the creepy brainwashing).