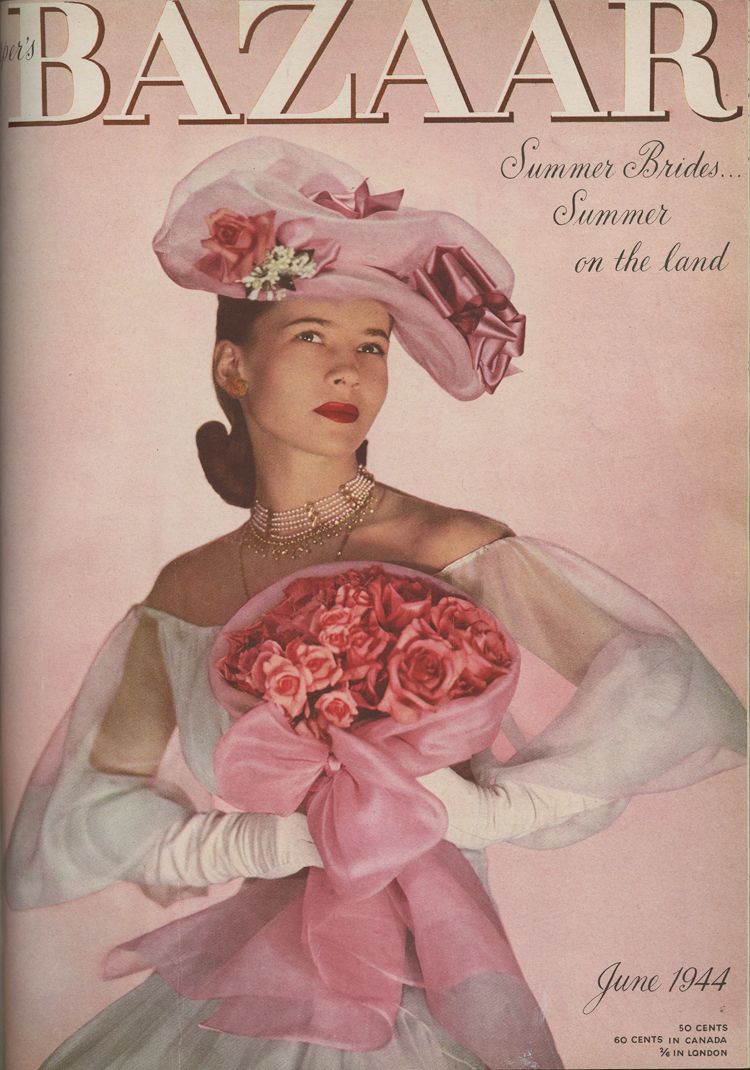 Harper's Bazaar, June 1944.
"Dorian Leigh... combined pristine blue eyes, curling eyelashes, an arresting intelligence and intoxicating sexuality to become one of history's most photographed models — perhaps the first to truly merit the adjective super."
- Douglas Martin, Dorian Leigh, Multifaceted Cover Girl of the '40s, Dies at 91, New York Times July 9, 2008.

A few weeks ago, On This Day In Fashion asked on Twitter if anyone had ever seen the oft-discussed yet seemingly undocumented Harper's Bazaar cover from June 1944, which is supposedly Dorian Leigh's first modeling assignment. Taking the bait to find it, I added it to my "to do" list and then promptly had no time to make it to the library. Finally yesterday, while doing some other research at FIT, I was able to scan this rather lovely cover. I think it was shot by Louise Dahl-Wolfe yet there was no information listed in the magazine.
That gown is rather stunning, is it not?