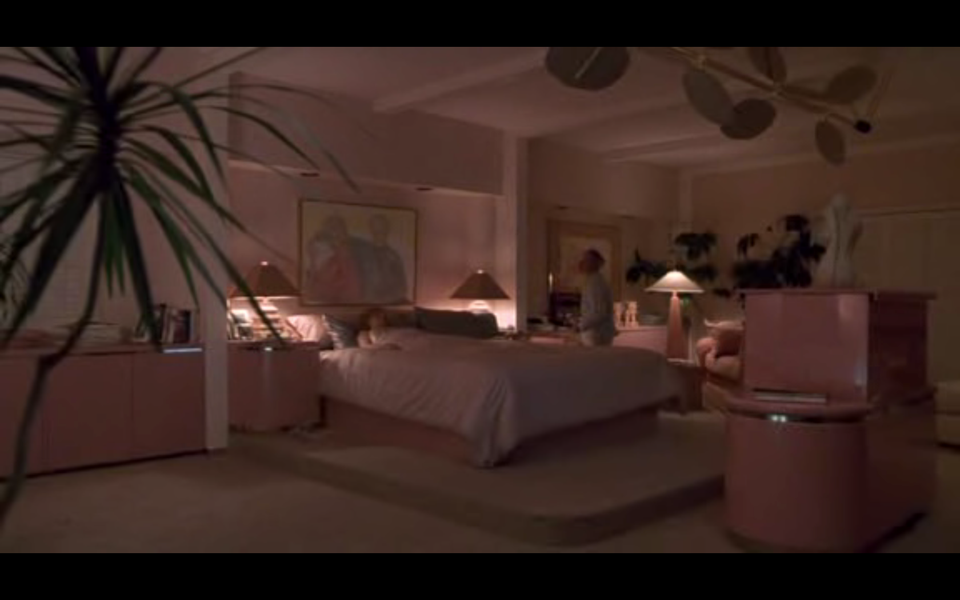 If one is a fan of the colour pink, it doesn't get much better than the Whiteman's master suite in the 1986 film, Down and Out in Beverly Hills. Played by Richard Dreyfuss and Bette Midler, the Whiteman's live in a palatial Beverly Hills mansion, all stucco and glossy surfaces. The bedroom is probably the pinkest room ever committed to film- not only are the walls and soft furnishings light pink, but so are the cabinets, lamps and even the tv surround. Add in the rather nauseating mauve, yellow and pink portrait of the couple, and you have a room that really epitomizes the vogue in interior design in the 1980s for a wash of pastel colours that were supposedly evocative of California, Florida and the Southwest--- retiree chic, perhaps?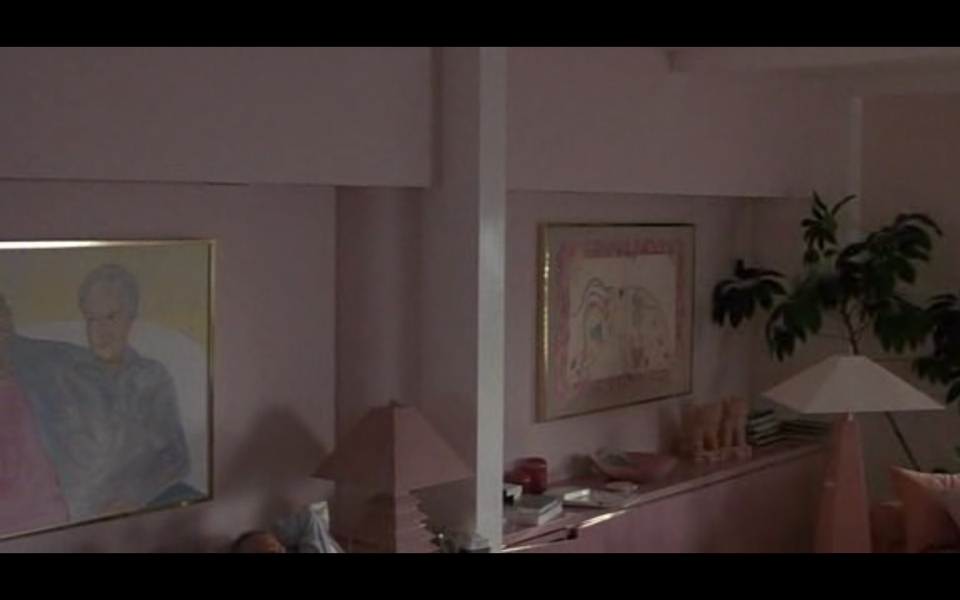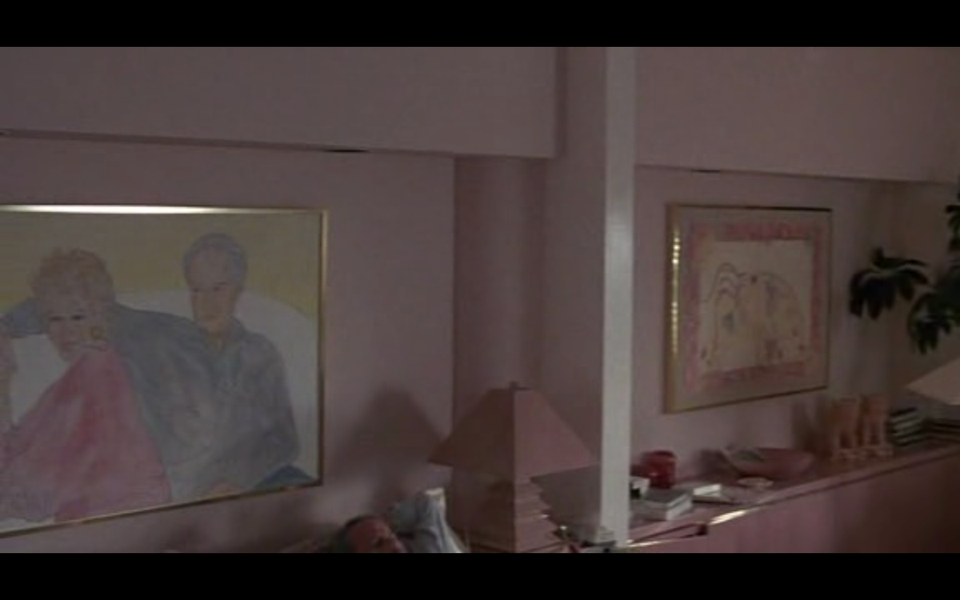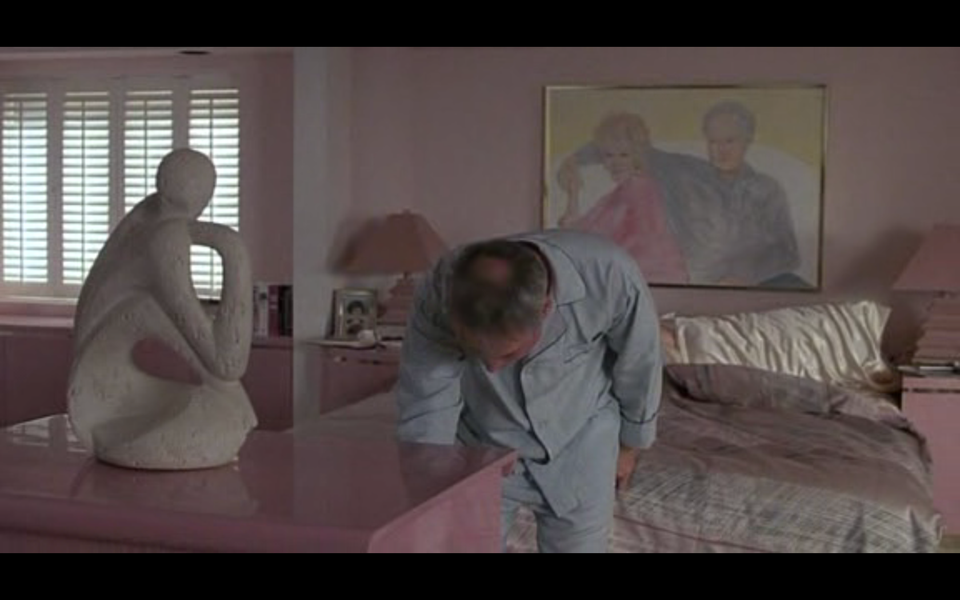 Not only was the master bedroom a tour de force of pink, but so was the en suite bathroom. Accentuated by the large expanse of mirrors, the pinkness is endless and overwhelming, punctuated only by the random placement of glass bricks above the sunken round pink bathtub.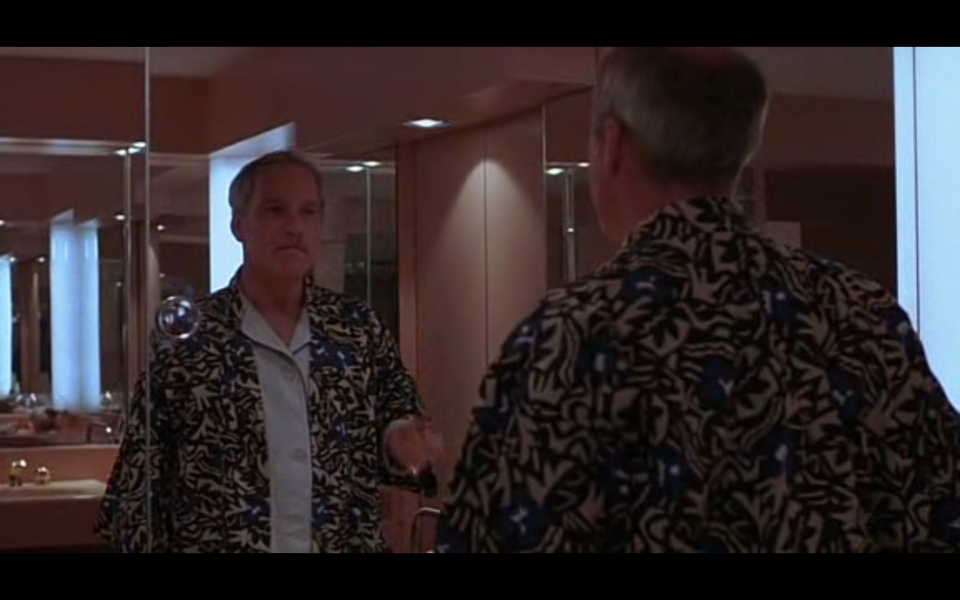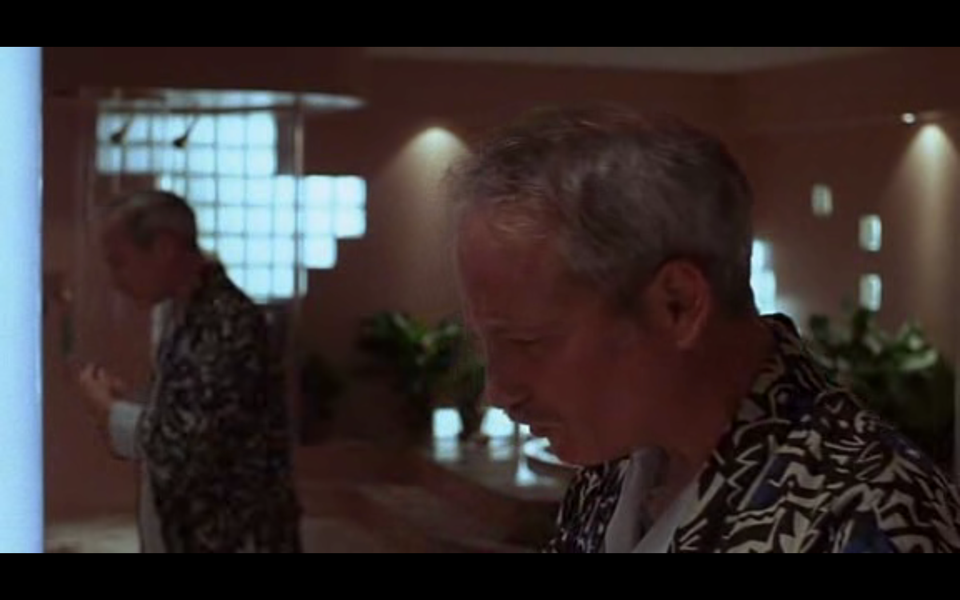 Production design was by Pato Guzman, who had a long, illustrious career working as an art director on great TV shows like That Girl and one of my favourite films, Bob & Carol & Ted & Alice, as well as production design on film such as I Love You, Alice B. Toklas! and Scenes from a Mall. A longtime collaborator with the director of Down and Out in Beverly Hills, Paul Mazursky, Guzman co-produced this movie along with several others of his. Sadly he passed away in 1991.