@import url(https://www.blogger.com/static/v1/v-css/navbar/3334278262-classic.css); div.b-mobile {display:none;}
Anyone who has read King of Fashion
, Paul Poiret's memoir, knows that the famous French designer had forceful opinions on just about every matter. His interviews from the 1910s, '20s and thirties are littered with judgements and epistles, preaching a very particular way of looking at fashion and life. Often the most intriguing of his interviews are those with American papers, in particular the New York Times. In an era when style was thought to originate completely in Paris, the United States felt themselves far behind France in the fashion stakes and there is a certain eagerness for validity in the questions asked of Poiret. While American journalists may have wanted the designer to extoll the virtues of the united States and its women, he never did. In his interviews he constantly denigrates American style and manners, while elevating that of the French to the godlike. The result is often unintentionally hilarious, especially when his views are compacted into the tight prose of a headline. Some of his points could still be seen to be valid, though- in my edits below I've included not just some of his more ridiculous pronouncements but also his more sentient points.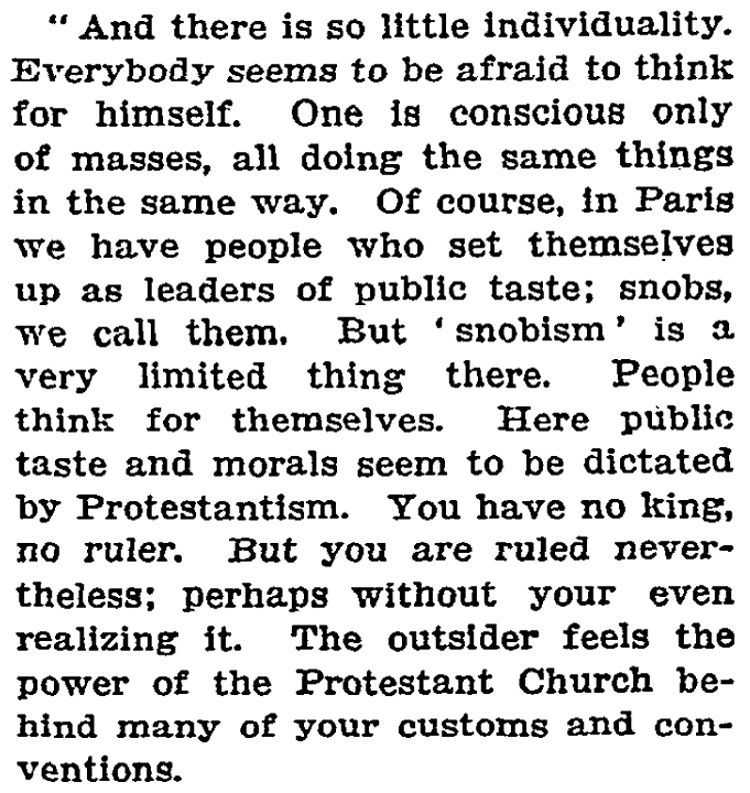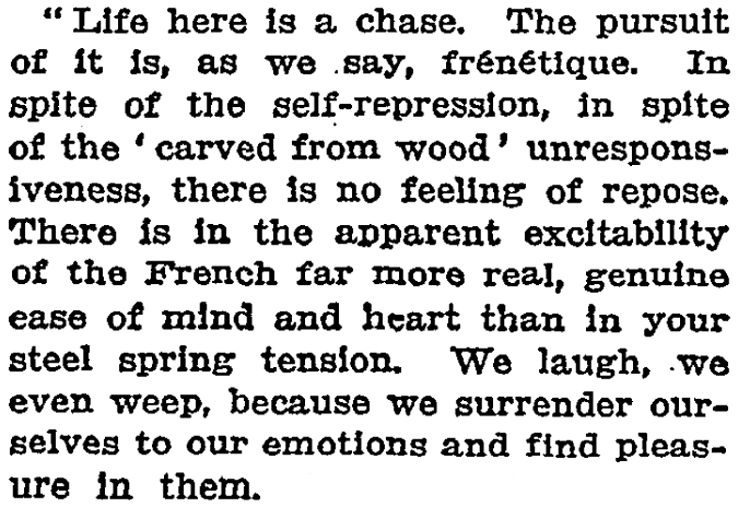 New York Times, October 19, 1913.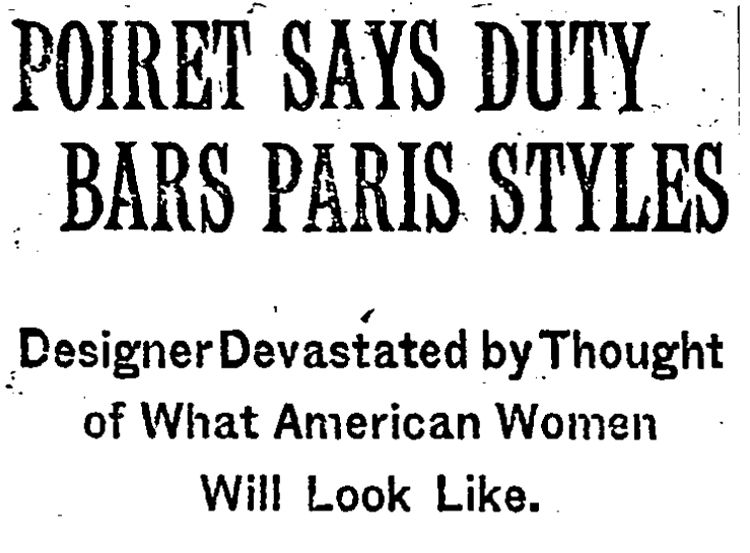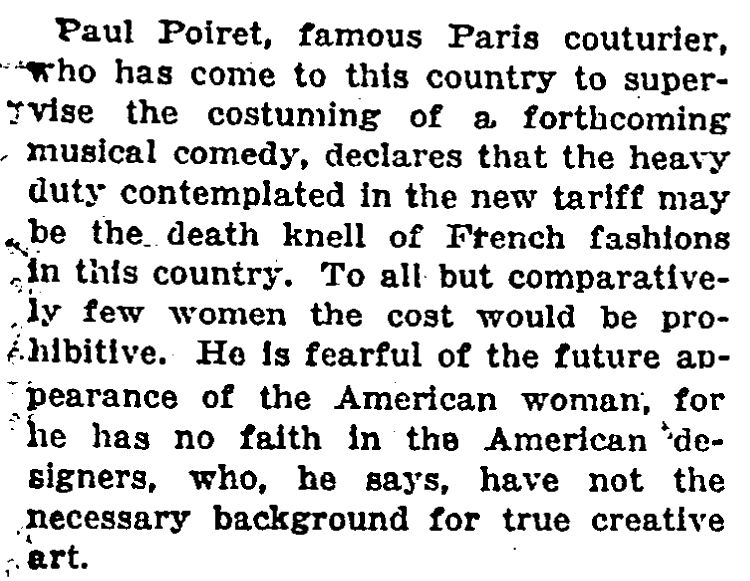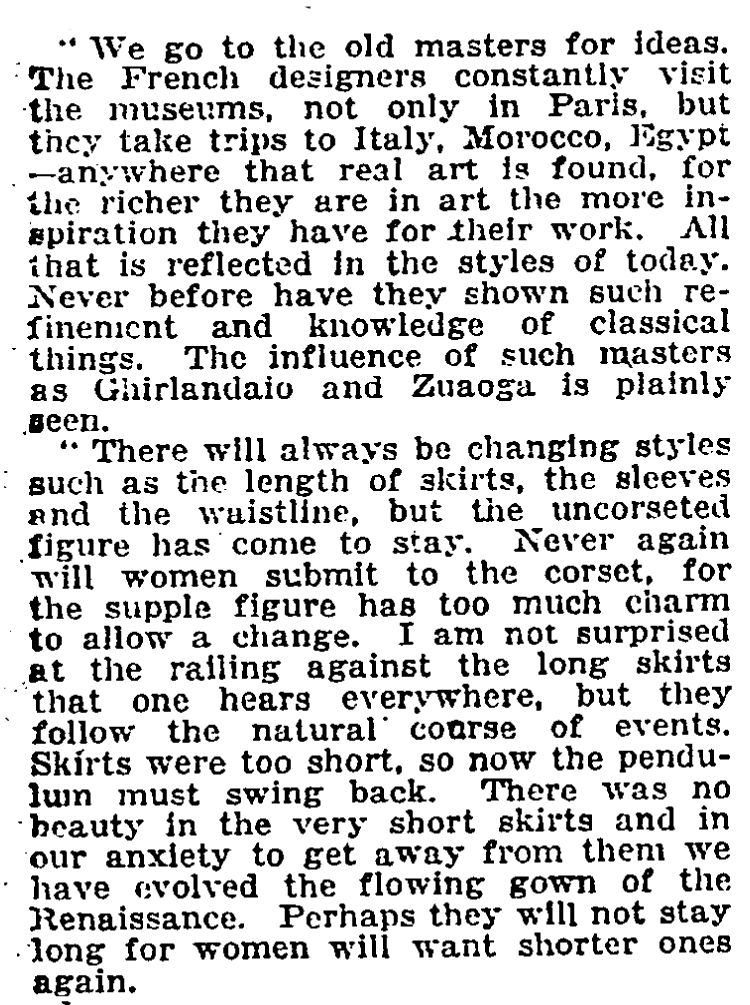 New York Times, August 30, 1922.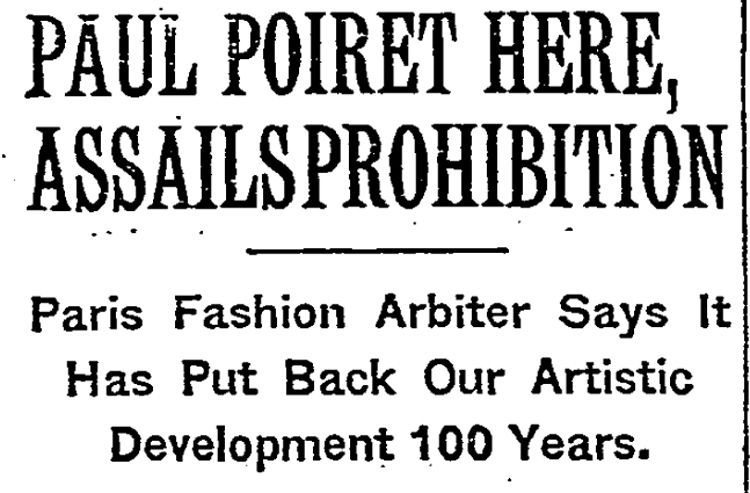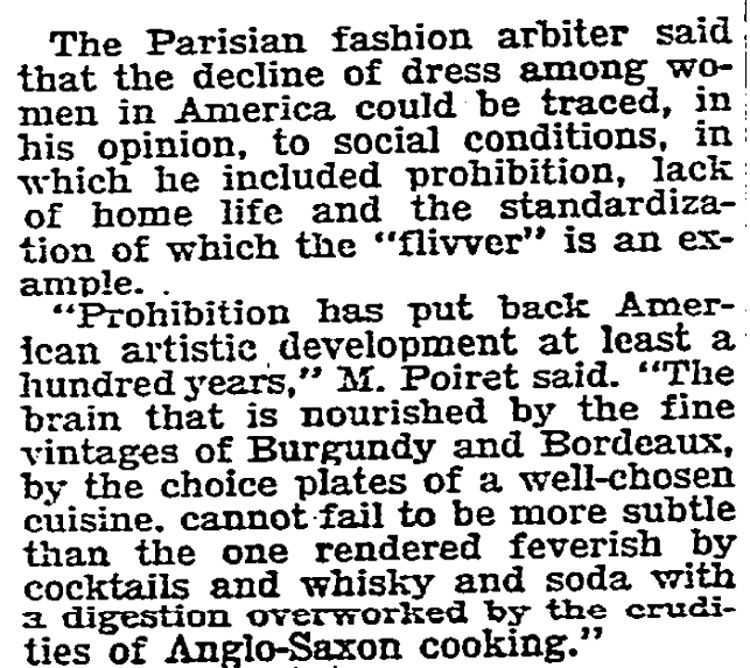 New York Times, October 19, 1927.
Labels: 1910s, 1913, 1920s, 1922, 1927, american fashion, elle france, new york times, poiret, prohibition