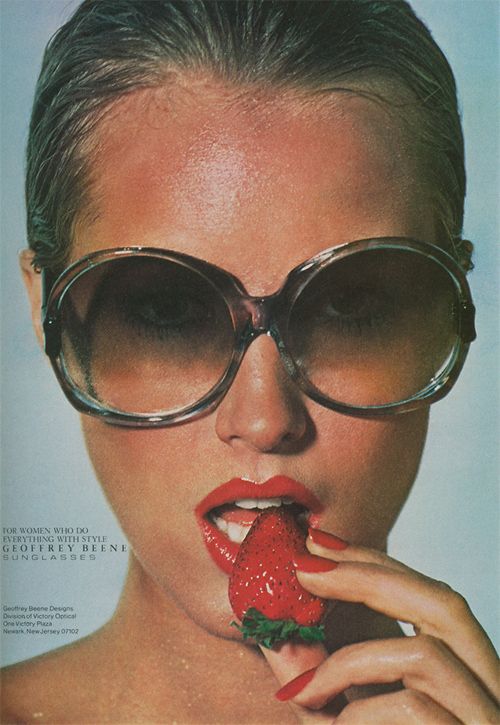 Ad for Geoffrey Beene sunglasses, from Vogue, August 1977.

One of the most wonderful thing about this blog is how it has allowed me to meet and work with a number of very interesting people. Last month I met with the girls behind Lumete, a New York based line of handmade sunglasses. As with most girls, I adore sunglasses but had never paid much attention to how they were produced. Talking with Clara and Barbara I learned a great amount about the sunglasses industry and their reasons for taking a more independent and personal approach with their company. I can't say enough about how gorgeous their sunglasses are in real life- the colours and styles are unique yet incredibly flattering, and since they are hand-carved acetate they fit the contours of the face much more comfortably than the majority of sunglasses, which are injection-molded. Below are the pair I picked out, and which have barely left my face since then- the Ulula's have a "dramatic cat-eye front, with bridge sculpting evocative of an owl's pensive brow." Clara Herrera, the designer and creative director of Lumete, draws inspiration not from glasses of the past but instead from "Gnostic philosophical motifs, seventeenth-century alchemy, Magical Realism and South American shamanism to Surrealist cinema, Art Noveau decorative arts and Pre-columbian craftwork." During my visit she showed me these amazing collages she had put together for each pair of sunglasses in the collection- the one for mine was replete with owls.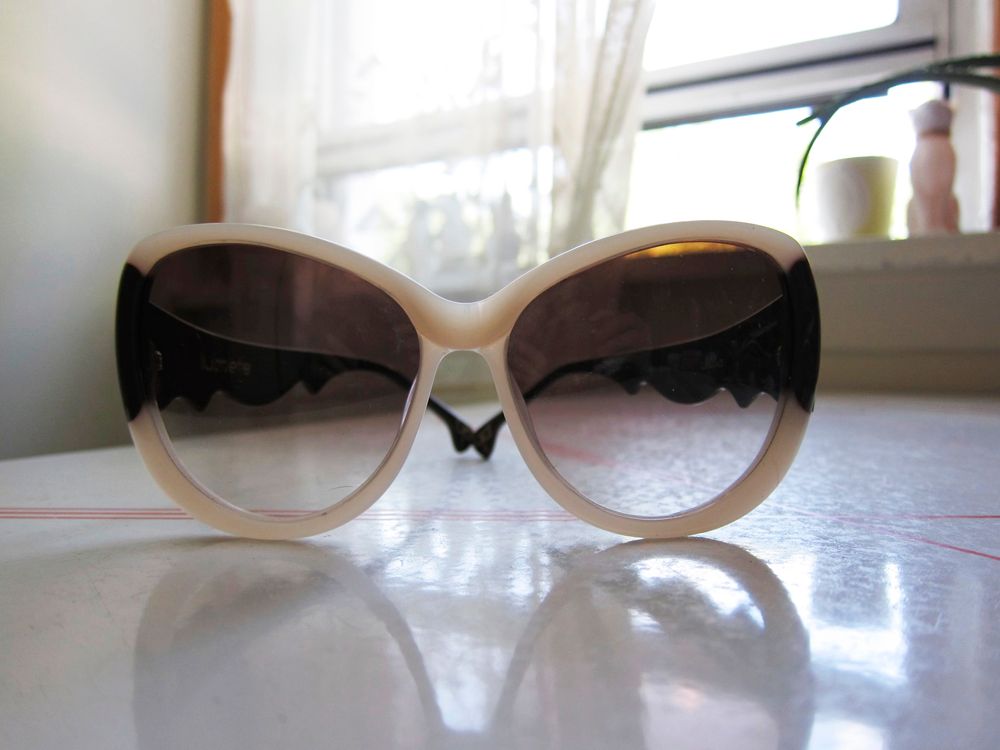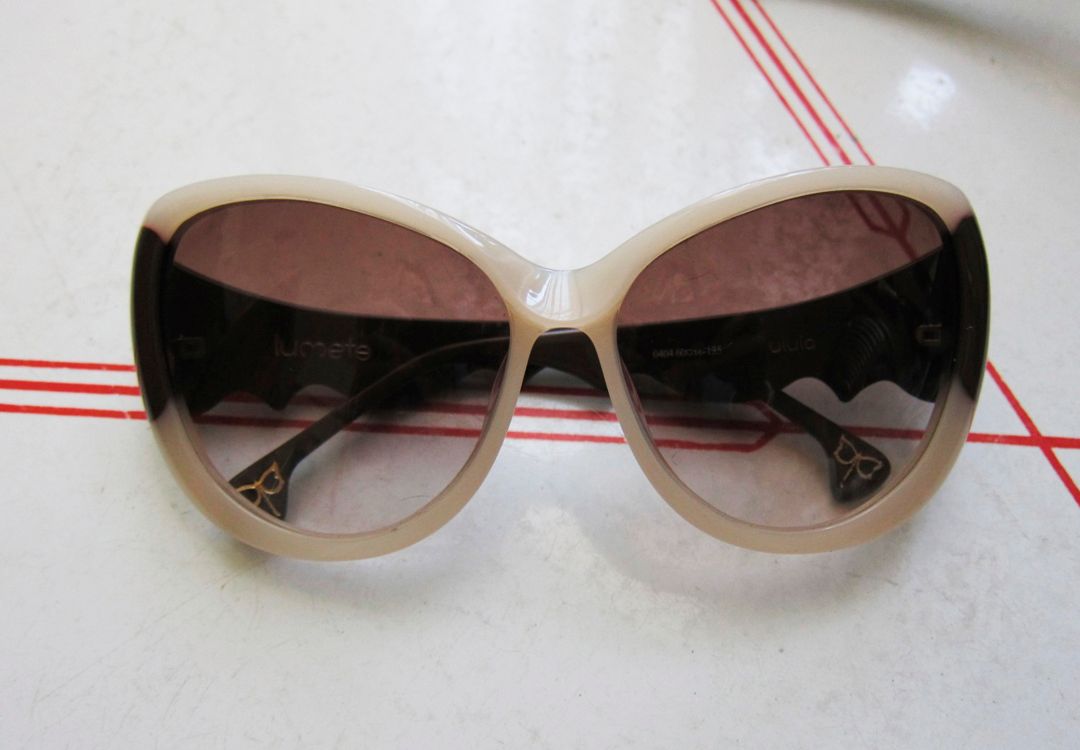 Our discussion of sunglasses started me thinking about some of my favourite images of sunglasses, which I've gathered together below. A rather random selection, these images can be seen to represent just a few of the many styles that have existed.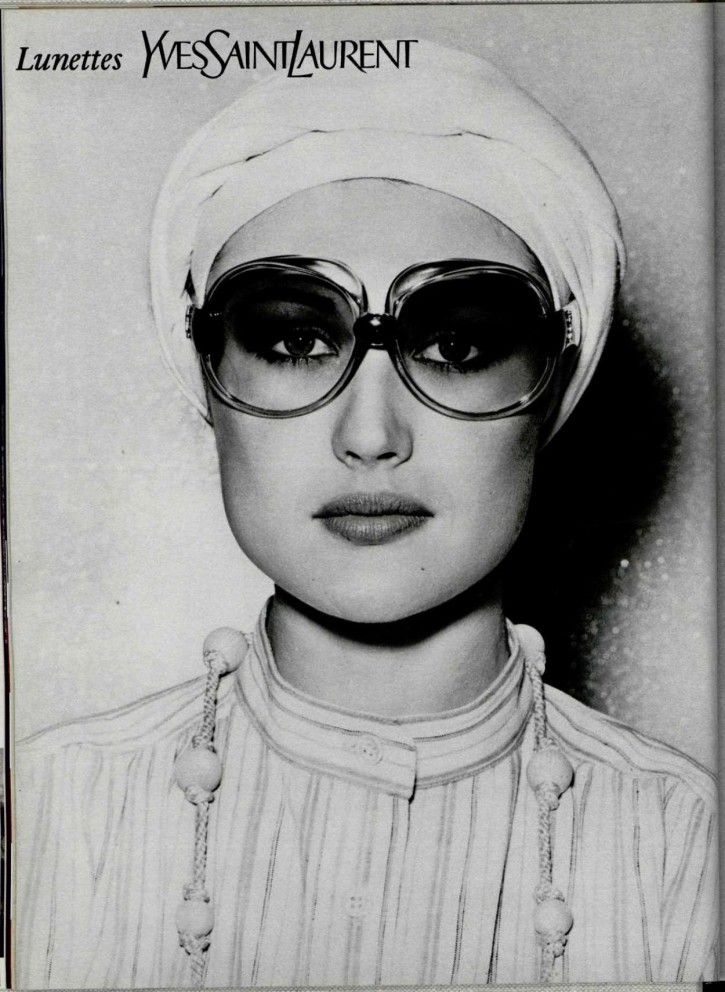 YSL sunglasses advertisement from L'Officiel 621, 1976.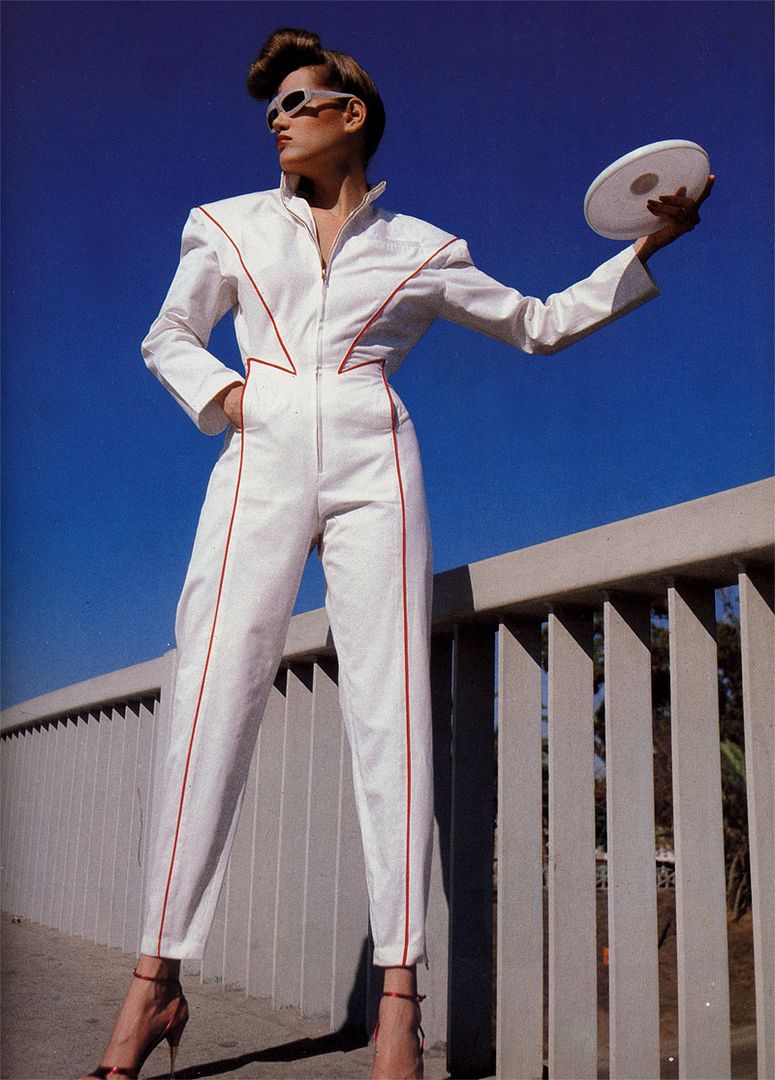 Mugler jumpsuit and sunglasses with Charles Jourdan sandals. Editorial by Albert Watson from Vogue Paris, May 1979.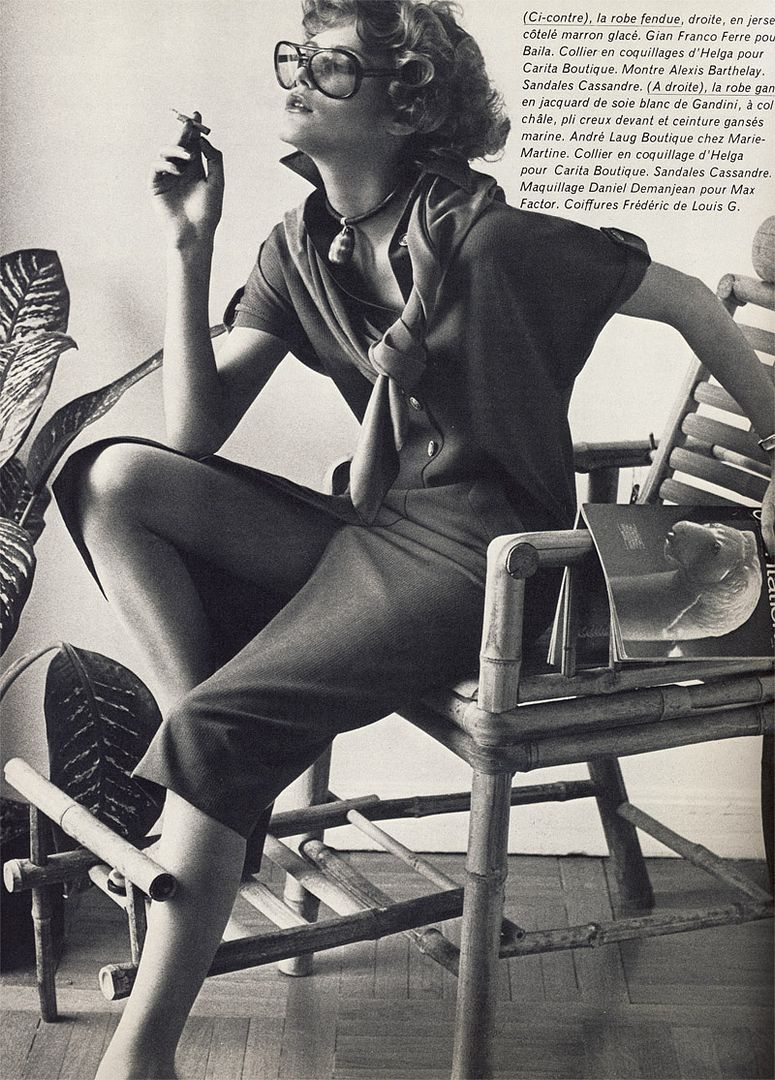 Karen Radkai modeling for Vogue Paris, March 1976.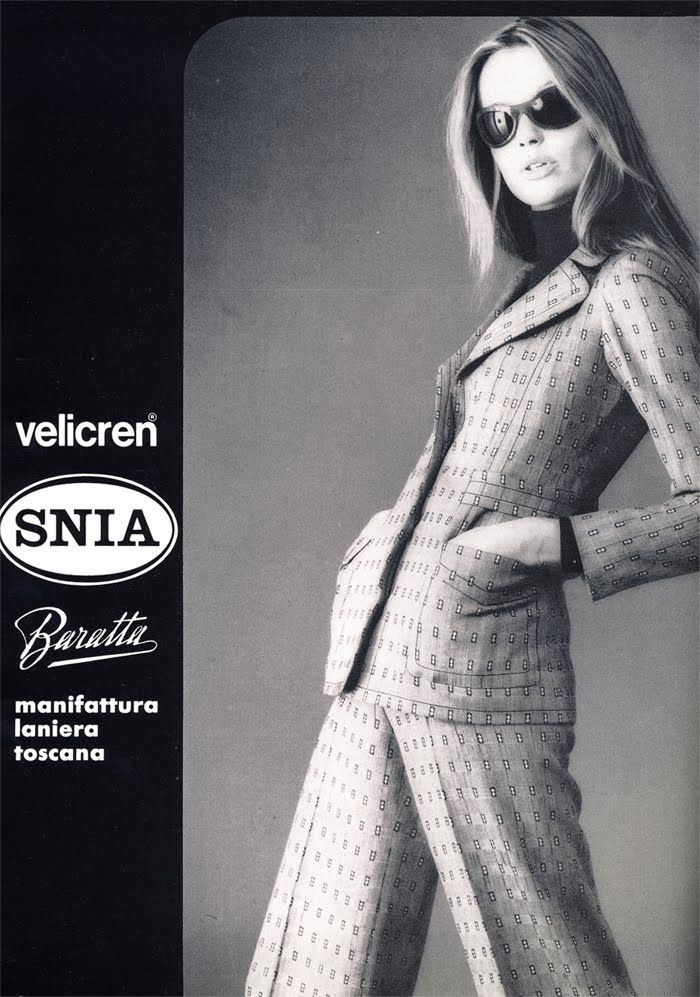 Veruschka for Snia, Vogue Italia, April 1971.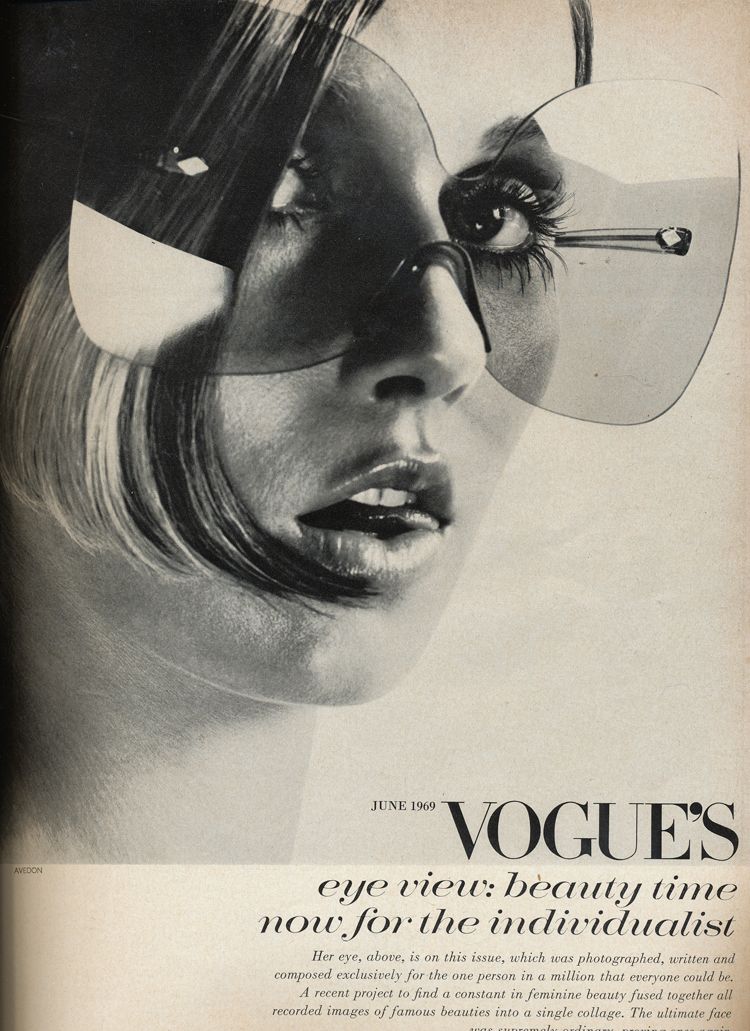 Photo by Avedon for Vogue UK, June 1969.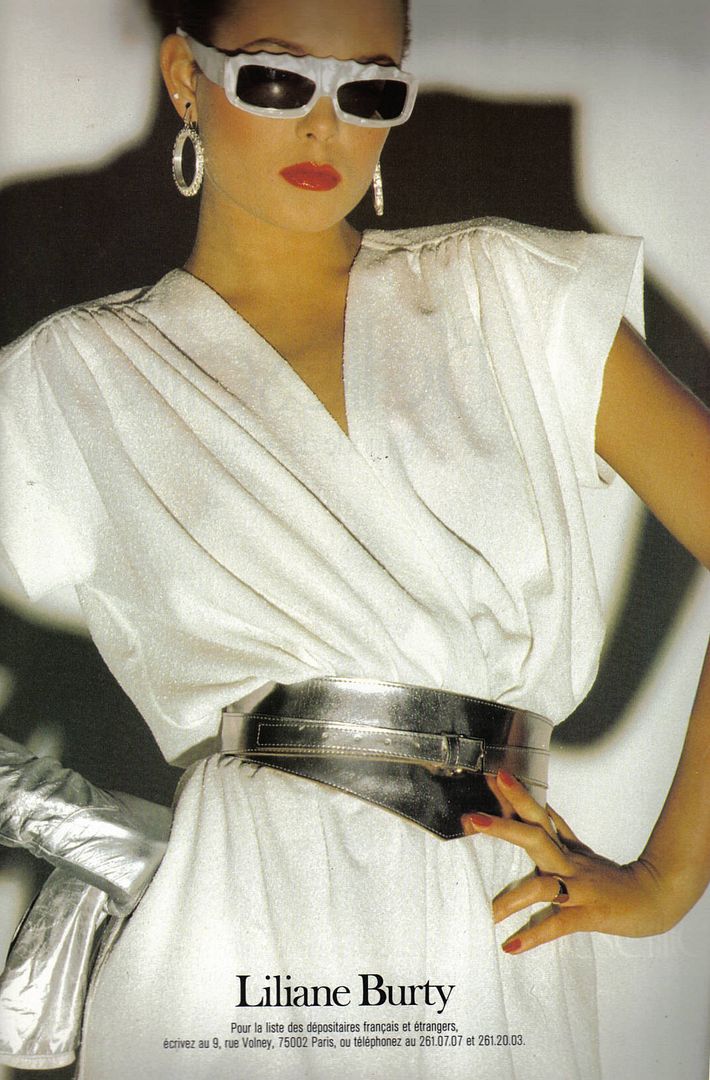 Liliane Burty ad from Vogue Paris, 1979.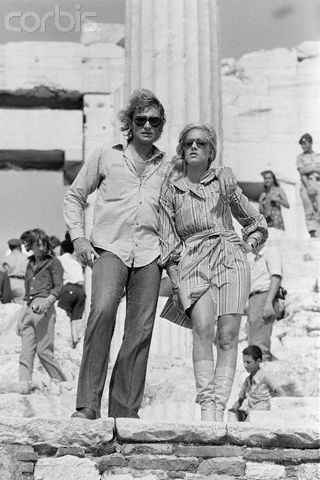 Sylvie Vartan and Johnny Hallyday.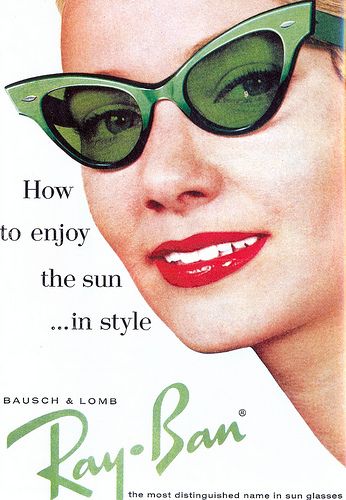 Ray-Ban ad, 1950s.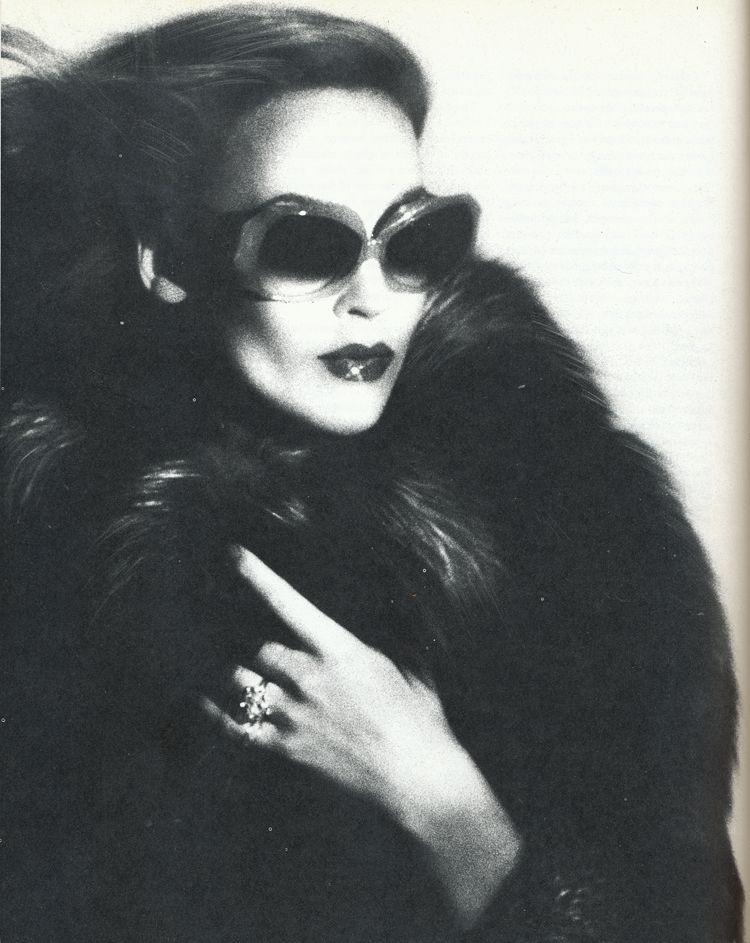 Jerry Hall photographed by Richard Dormer. Scanned from Model Girl
.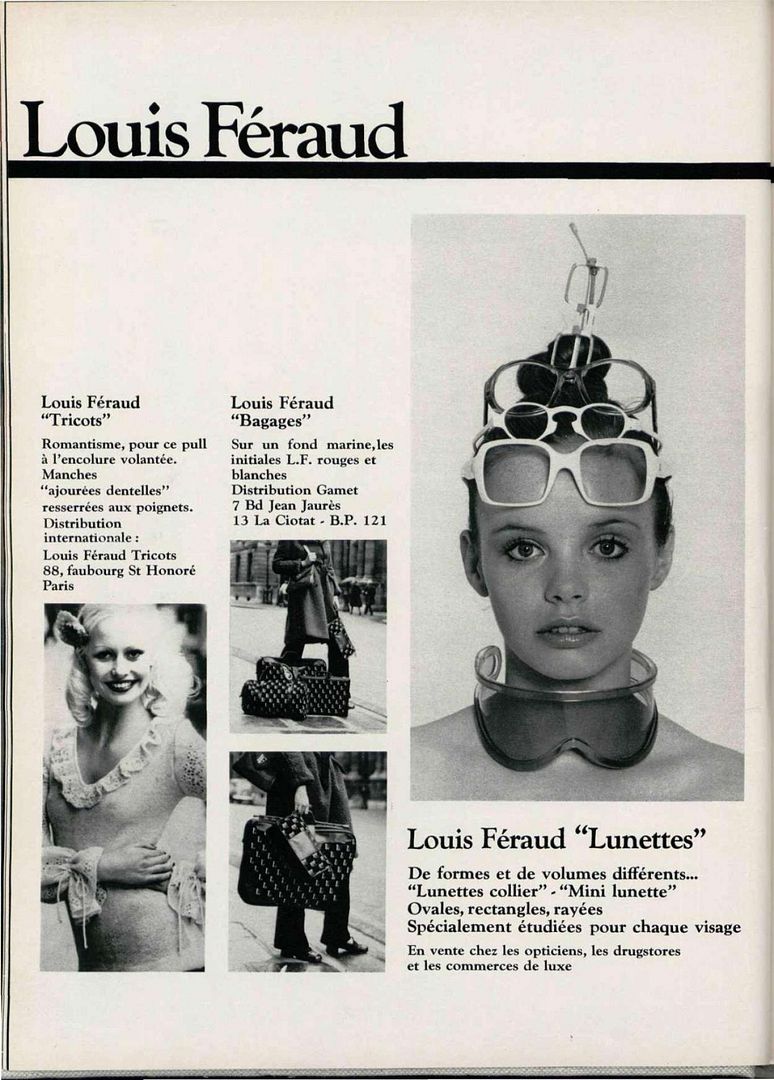 Louis Feraud ad, from L'Officiel, 1971.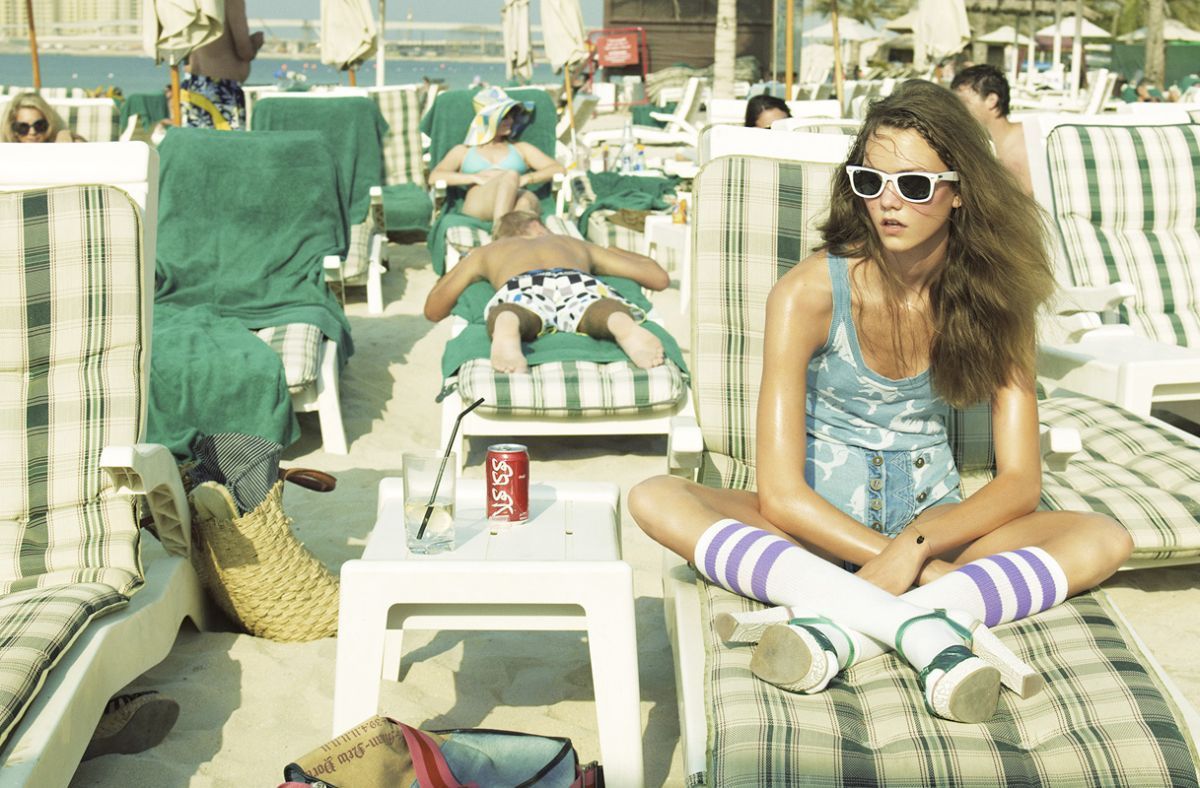 Karlie Kloss, photographed by Laurie Bartley for Vogue Nippon, June 2008.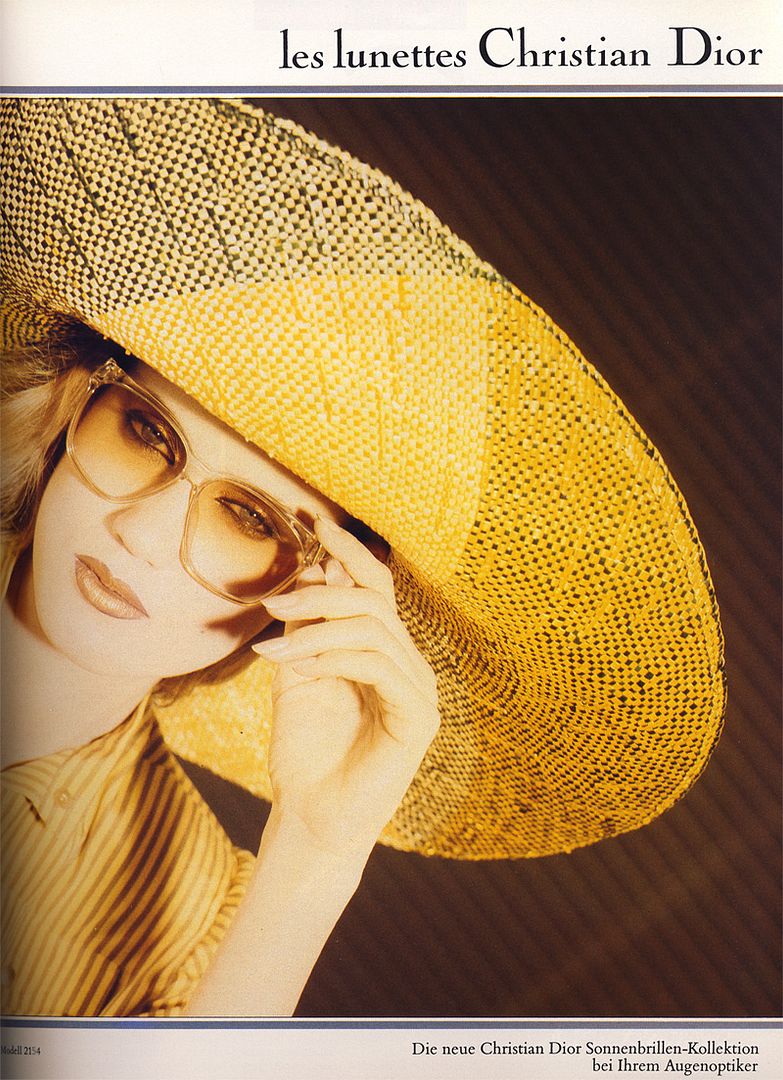 Dior sunglasses ad from German Vogue, June 1981.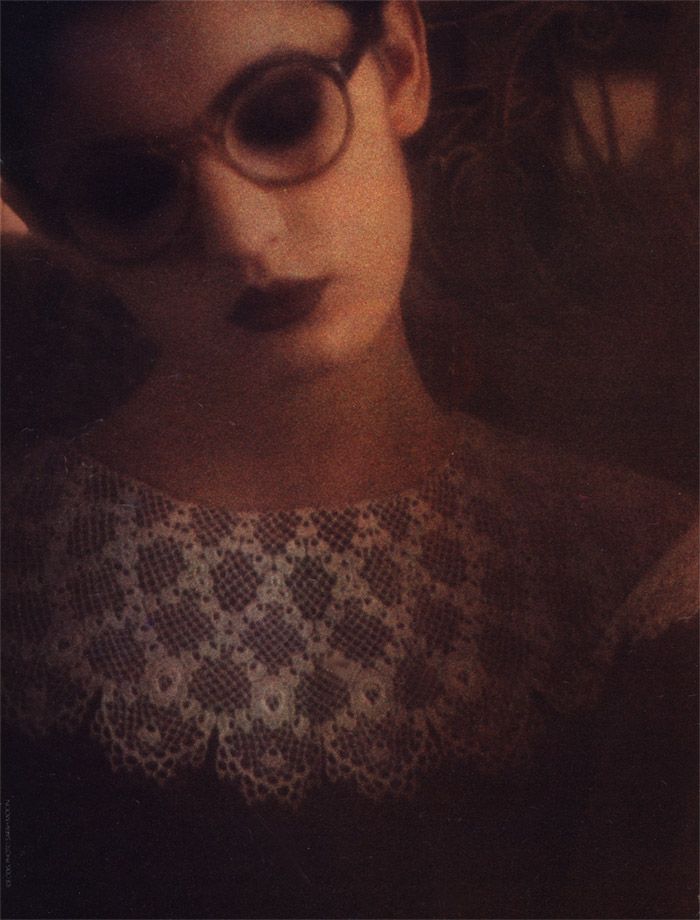 Sarah Moon for Cacharel, from French Elle, March 16, 1977.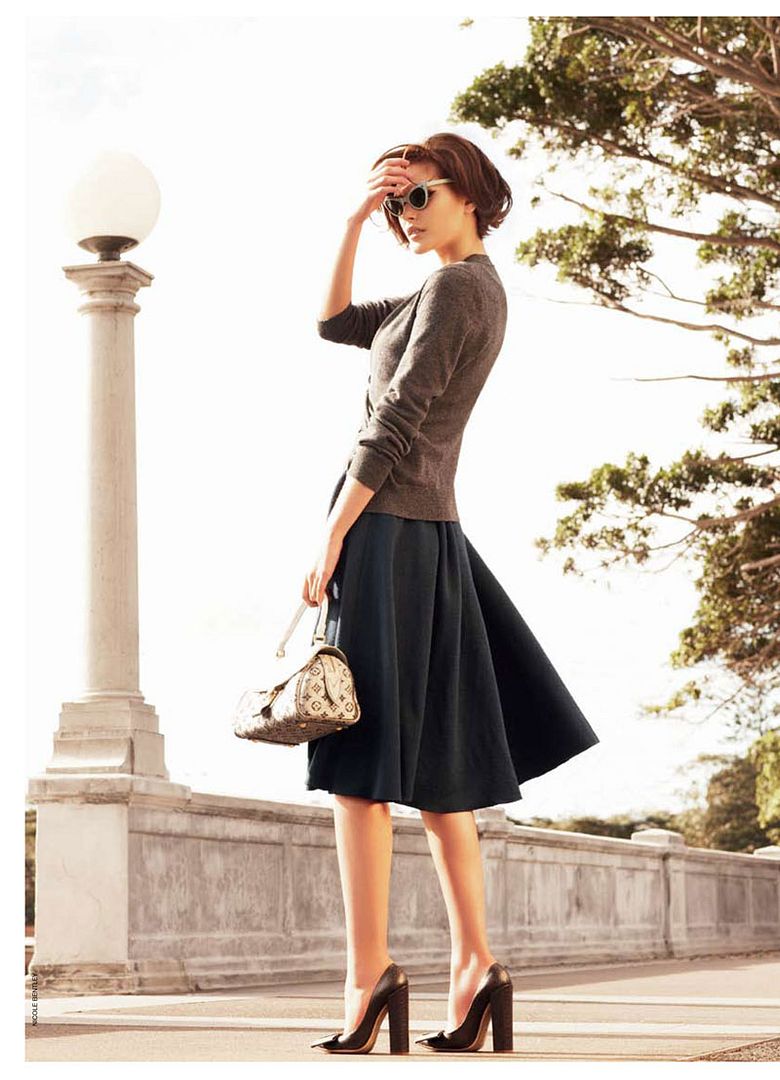 Catherine McNeil by Nicole Bently for Vogue Australia, September 2010.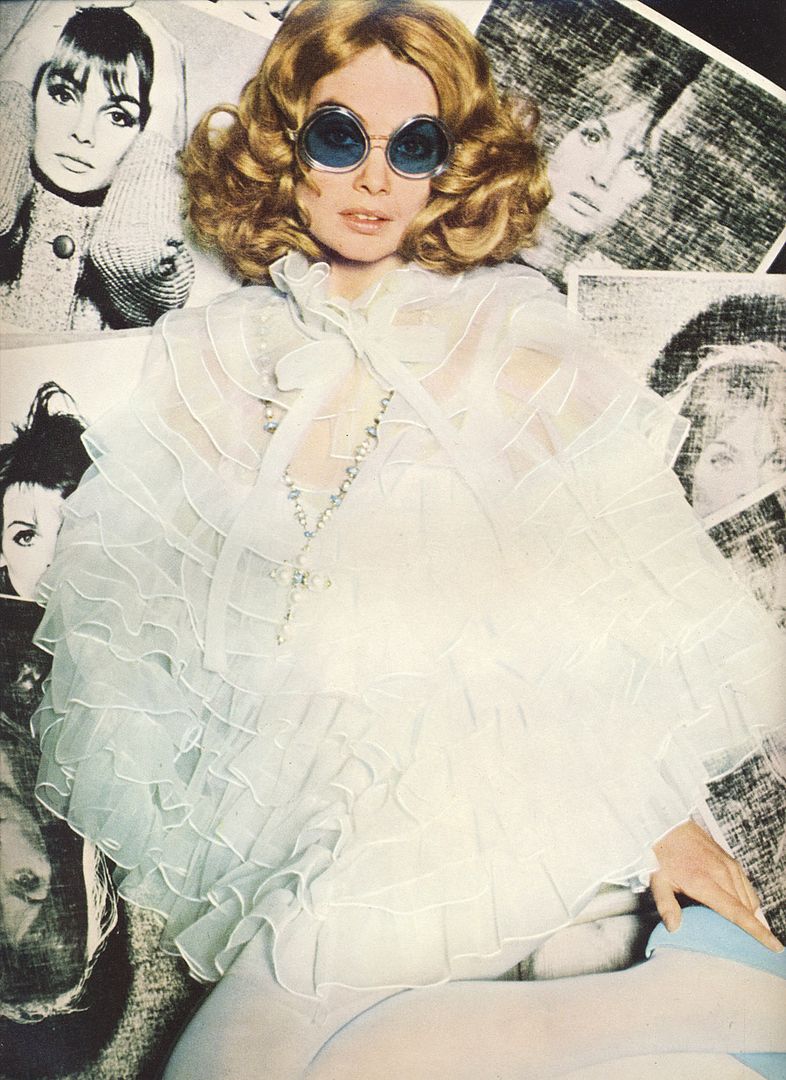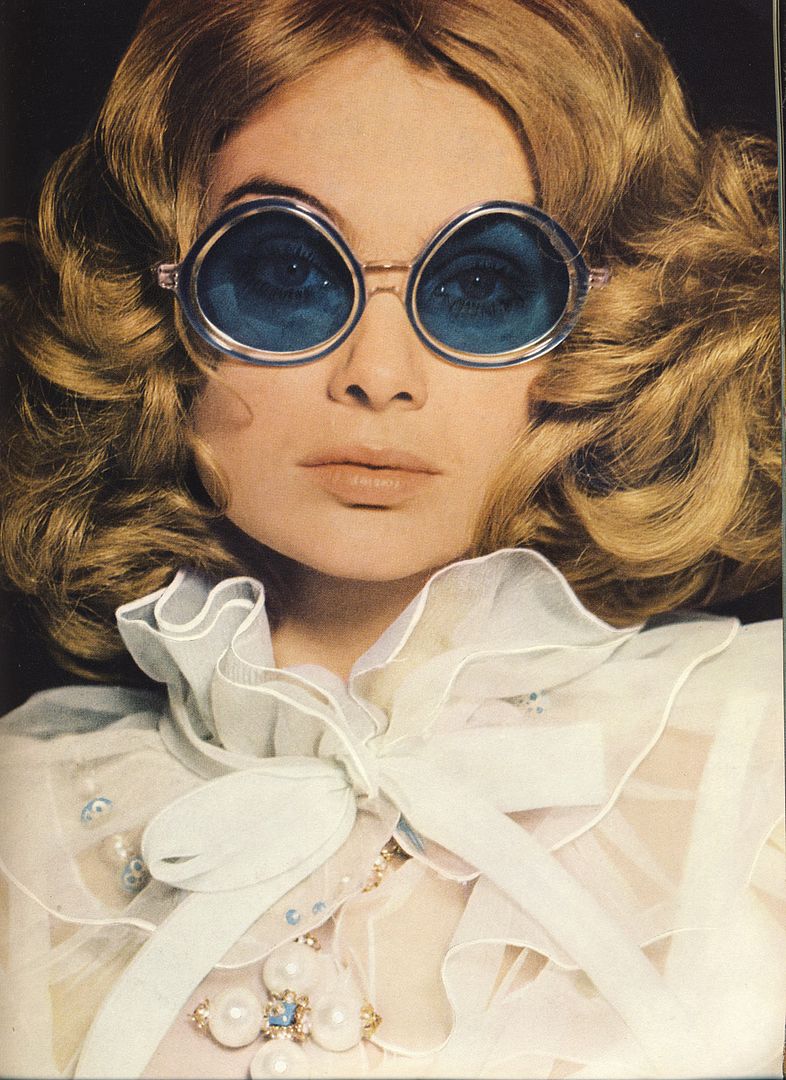 Jean Shrimpton in Corocraft glasses, photographed by David Bailey for Vogue UK, March 15, 1968.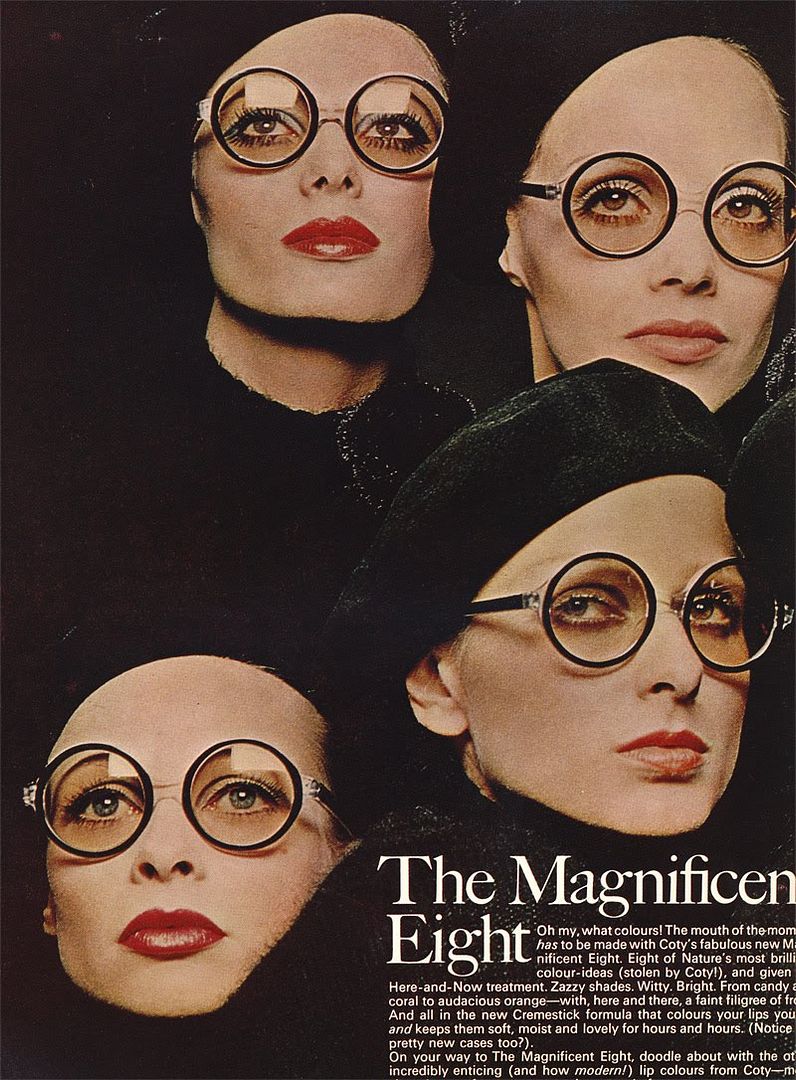 Coty ad from Vogue UK, March 15, 1968.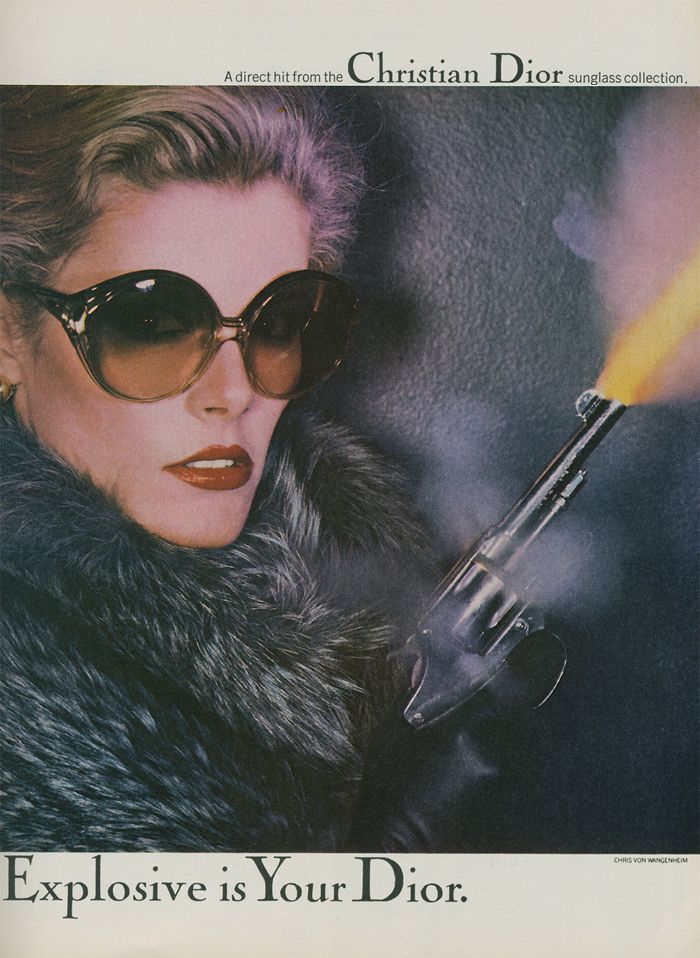 Dior sunglasses ad from Vogue, August 1977.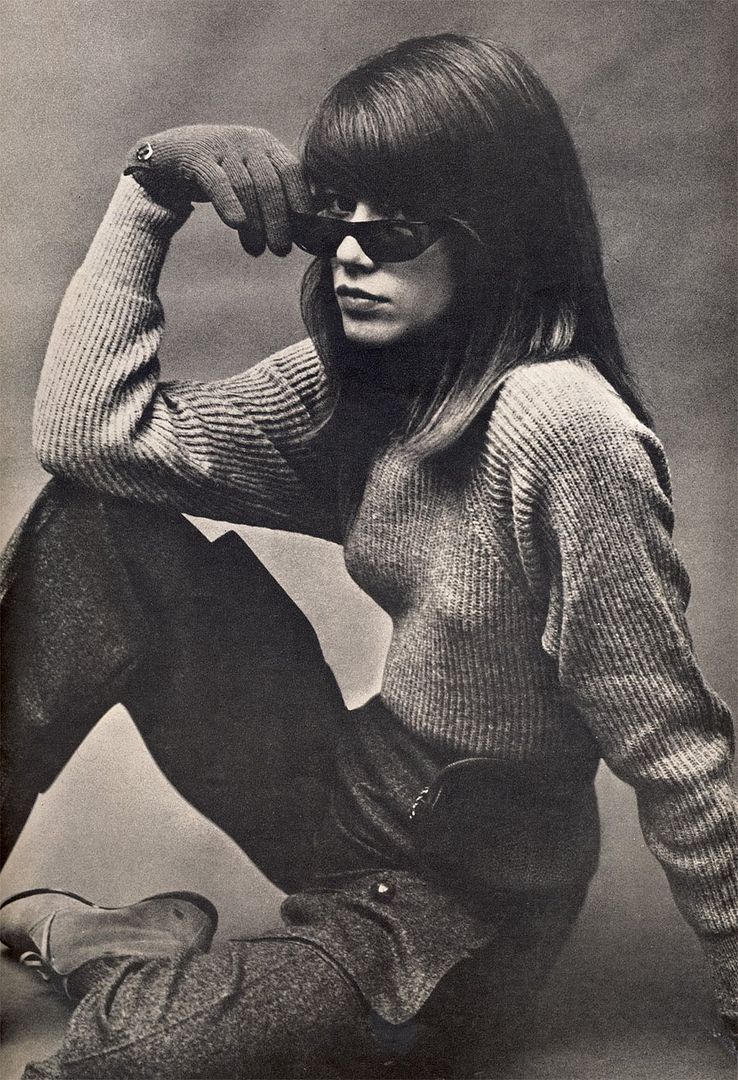 Françoise Hardy, photographed by Helmut Newton for Vogue, August 1, 1963.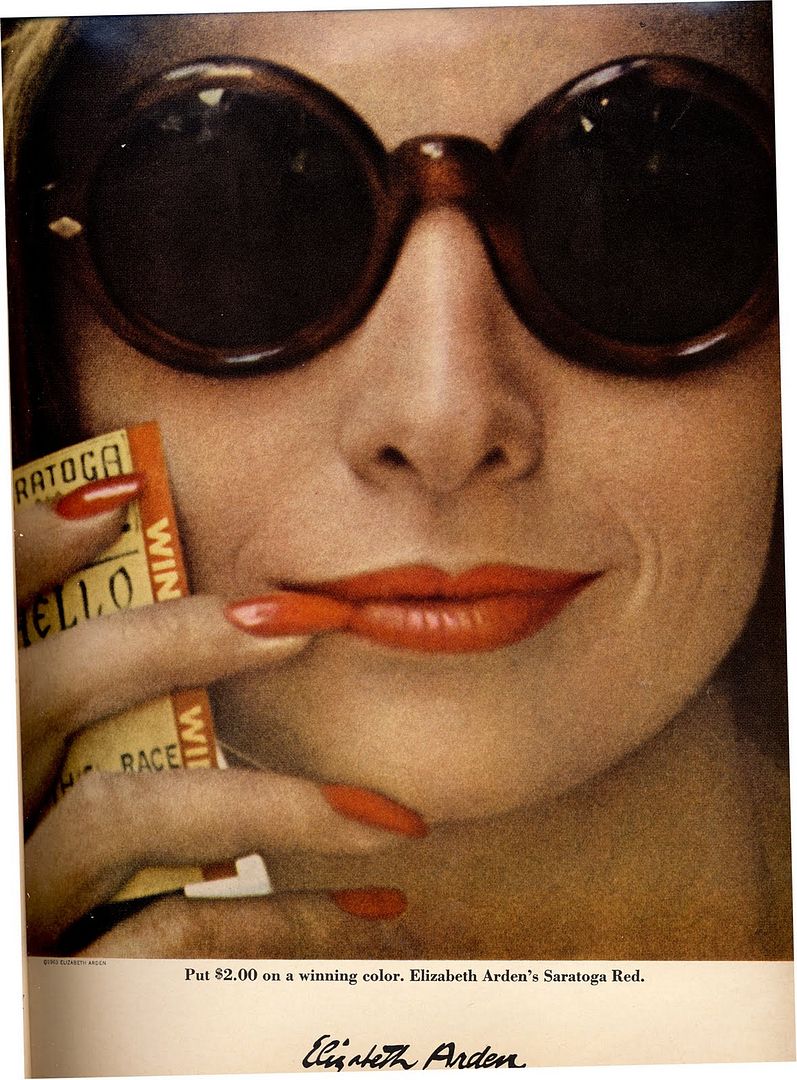 Elizabeth Arden ad from Vogue, August 1, 1963.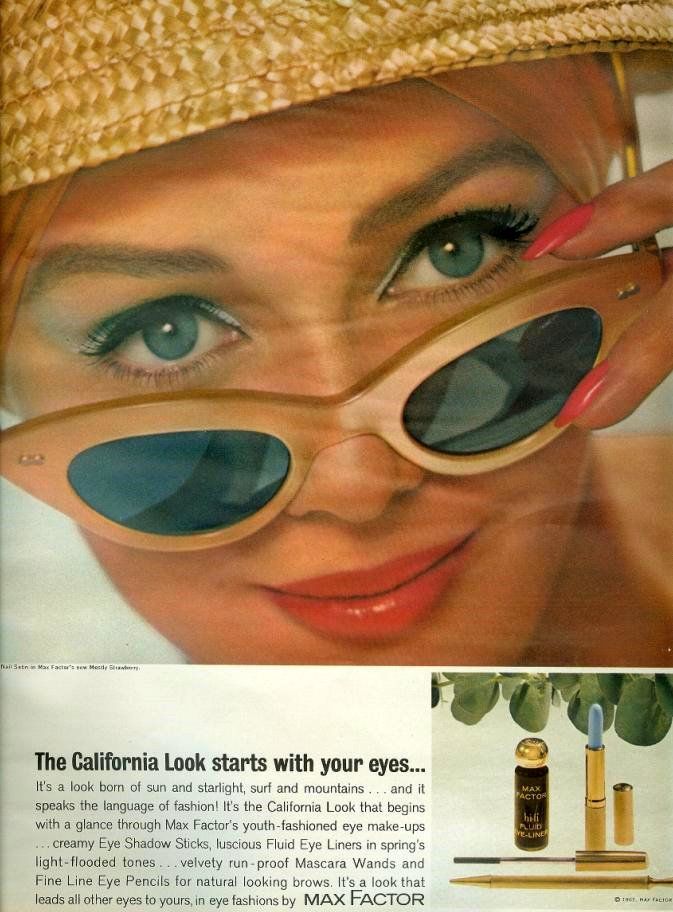 Max Factor ad, 1960s.