"Building boats is building your own way of life afloat. Yachts have been thought of too strictly as just a means of transport, a kind of basic spartan object with no reference to style and true human dimensions. A boat should be practical and comfortable. Everything in design whether on a boat or dry land should help towards that feeling of security that one's living place should give. With most designing, there's a cross-fertilisation of ideas - techniques used in houses, hotels, company offices can be applied on boats although of course special finishes and building techniques have to be developed too." - Jon Bannenberg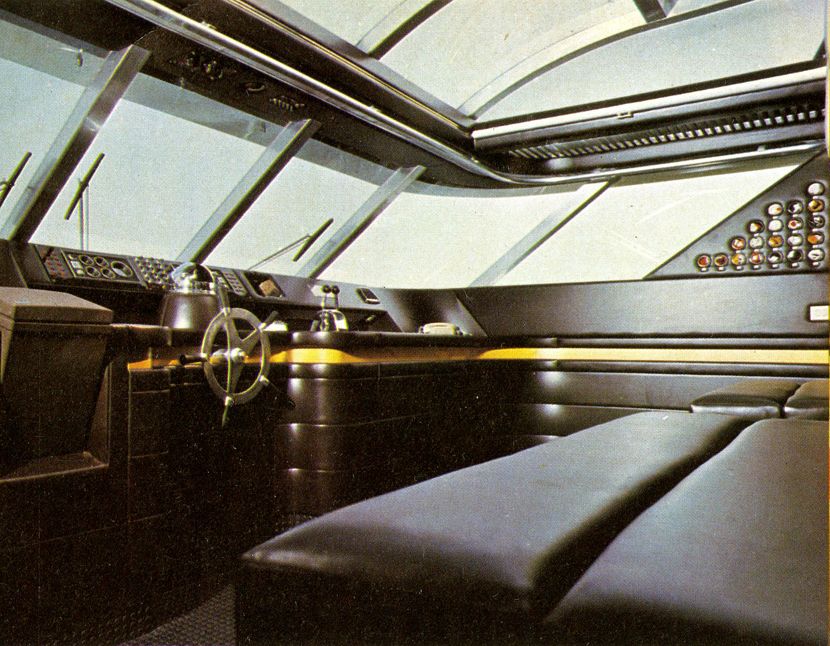 Wheelhouse of Heron III, first to have anti-glare and solar diffusing glass sides and roof. Leather panels demountable, all surfaces smooth, making wheelhouse both easy to maintain and safe in rough weather.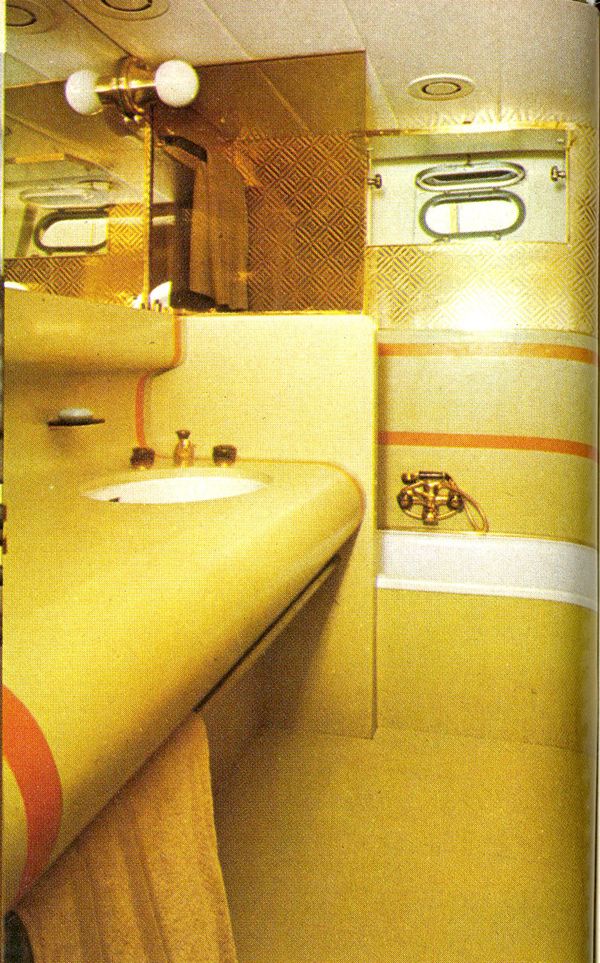 Owener's bathroom, working surfaces Amtico vinyl formed into soft curves.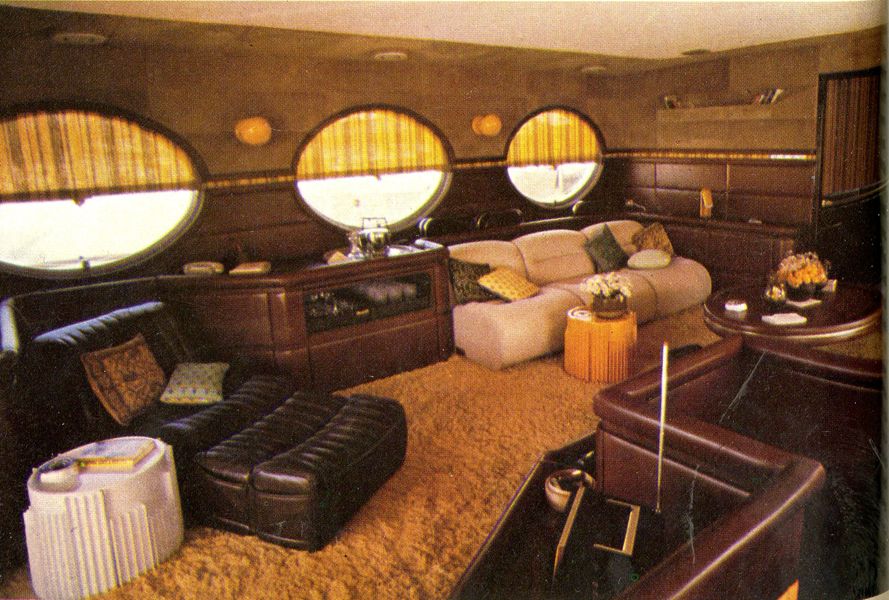 Saloon, all walls demountable panels of leather and suede with padded edges. Oval windows, a new design, with roller blinds sandwiched between internal and external surfaces. Hydraulic table. Plexi-glass and aluminium dining chairs stowed in slots behind sofa.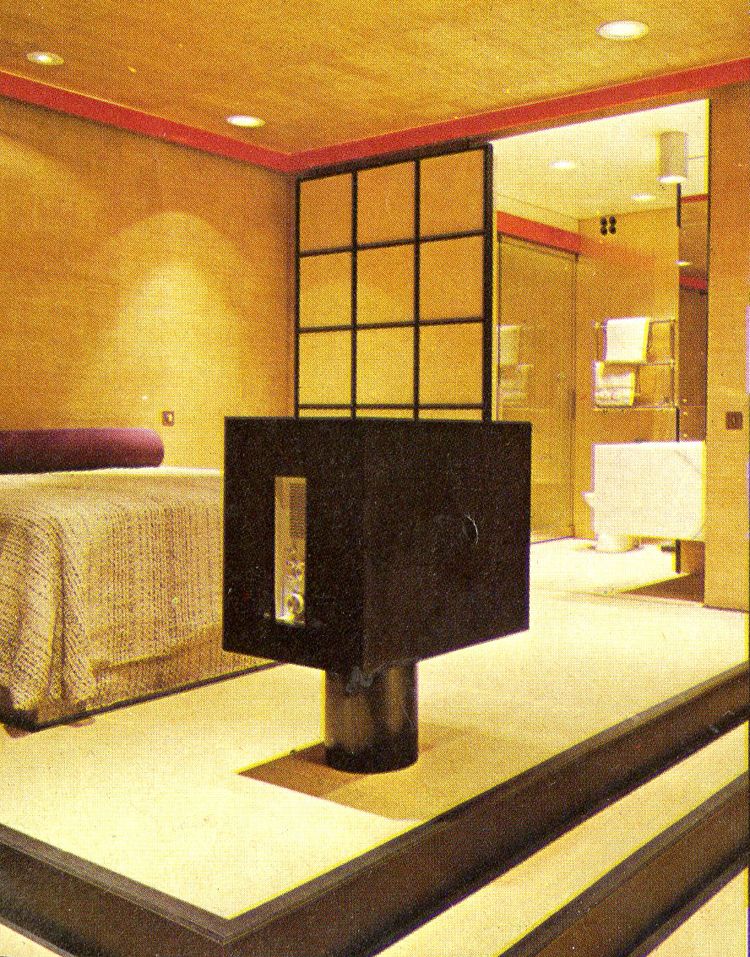 Bedroom for Greek client who has a large collection of Oriental objects. The freestanding television set is mounted on bed platform. Sliding screens reveal bathroom of anodised aluminium with lacquered cornice and marble block washbasin.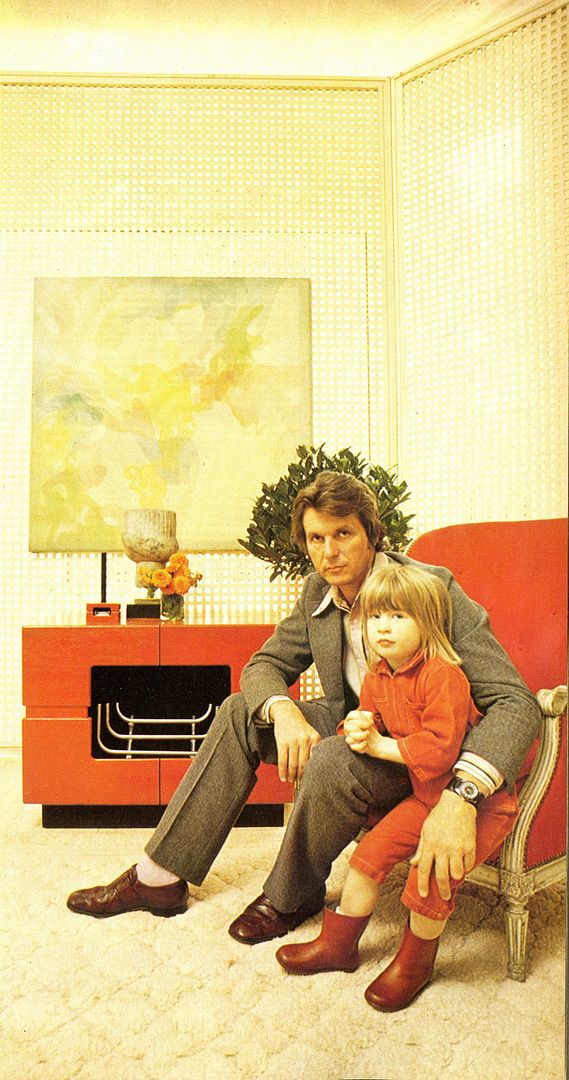 Jon Bannenberg with his younger son, Cam. Red fireplace, one of 18 designed for National Coal board: stove-enamelled cast-iron jointed sections, made to be a wall-unit as here or freestanding with flue set centrally.
Photos by James Mortimer from Vogue UK, September 15, 1972.