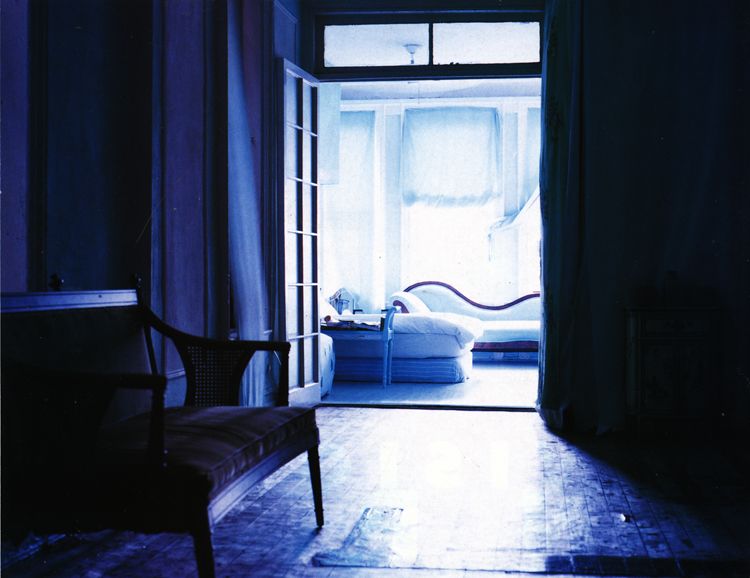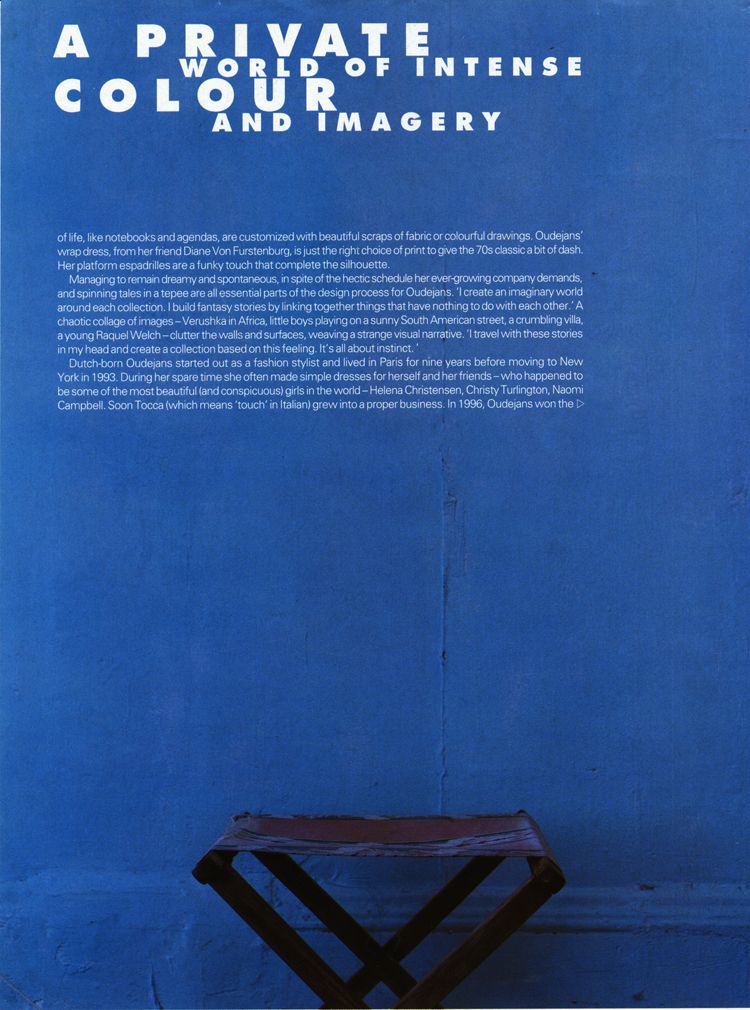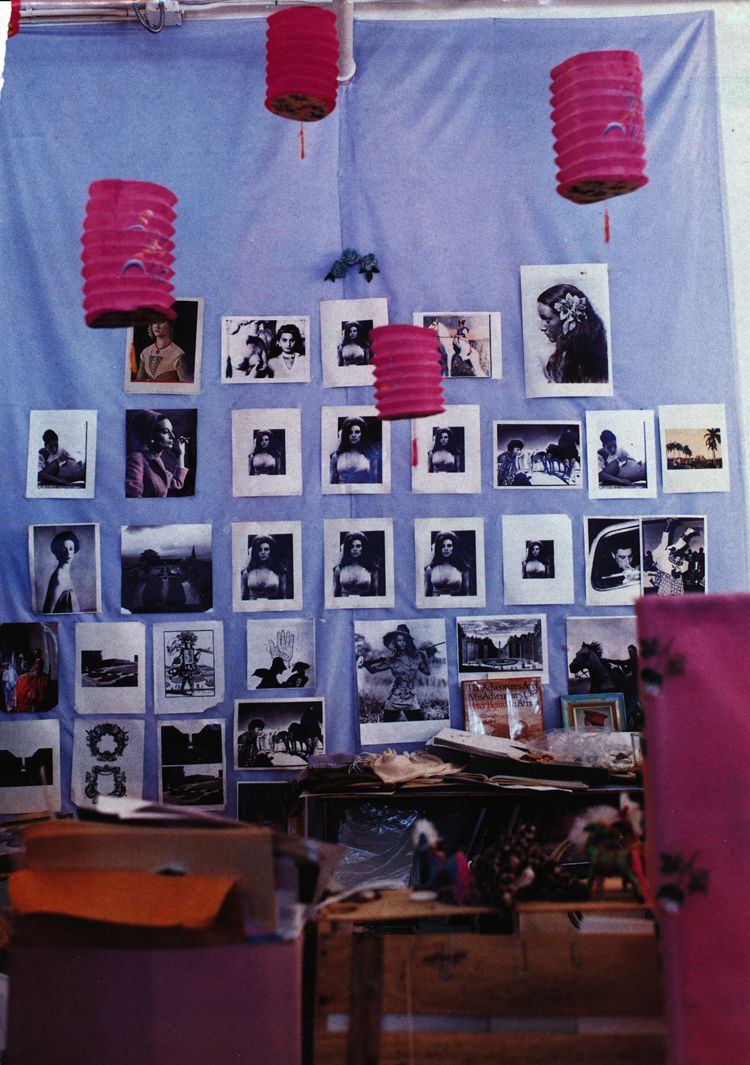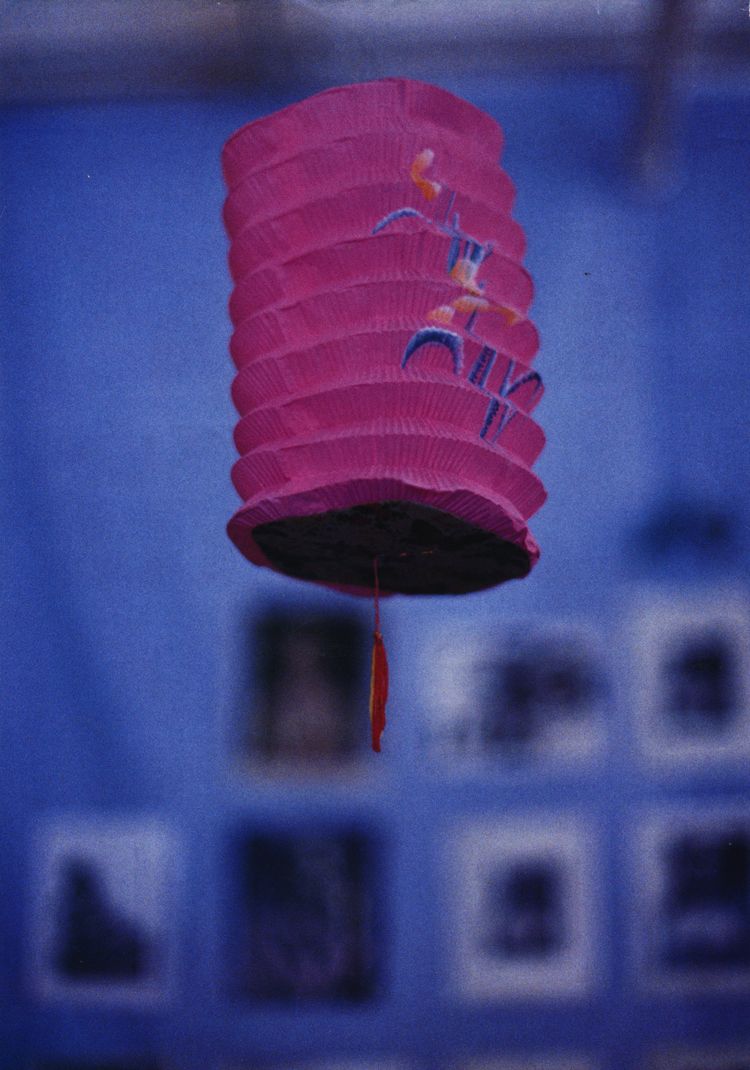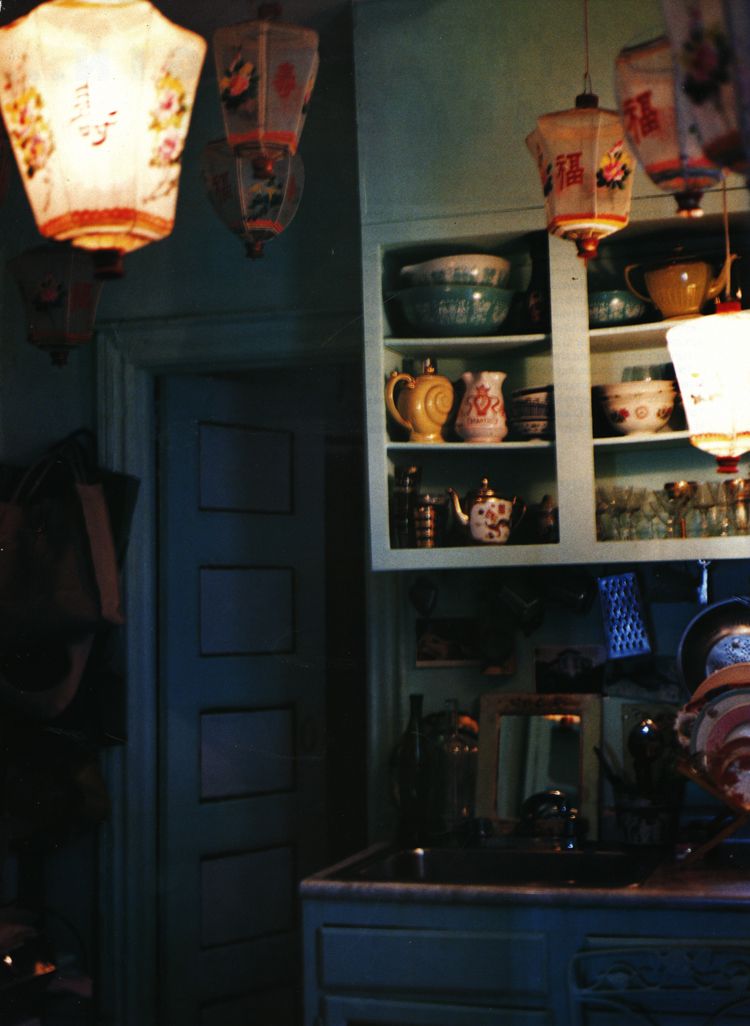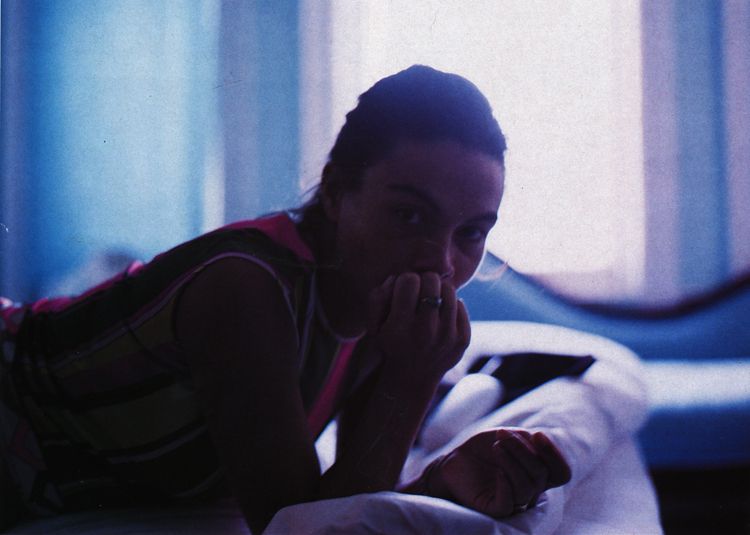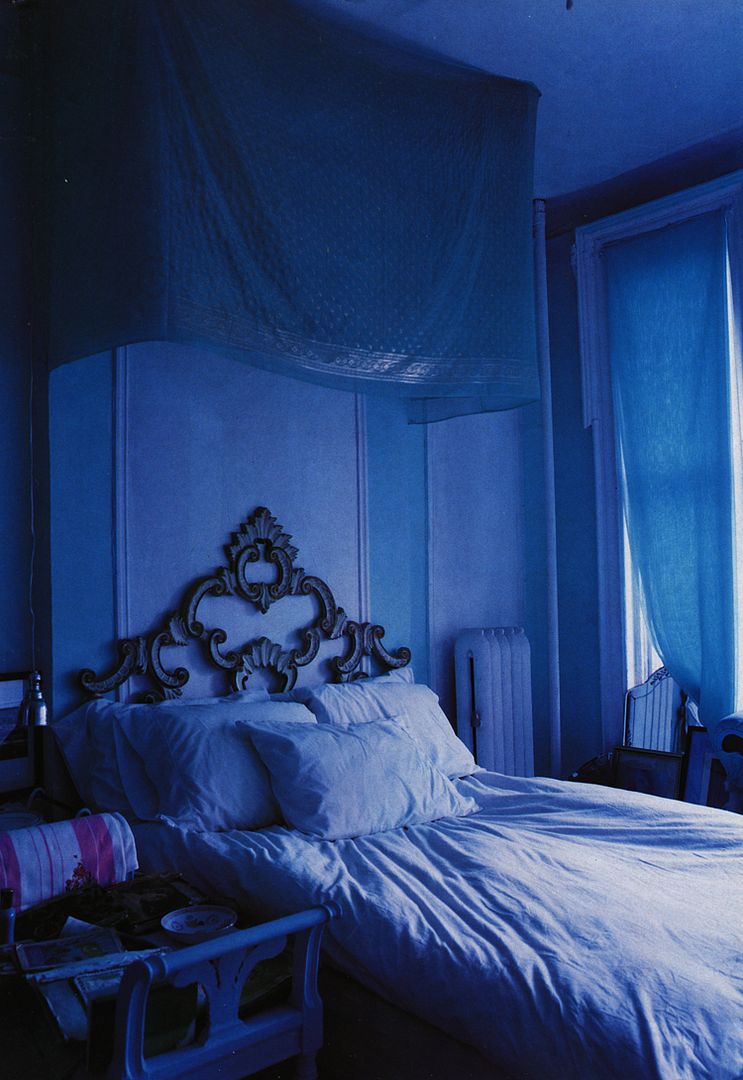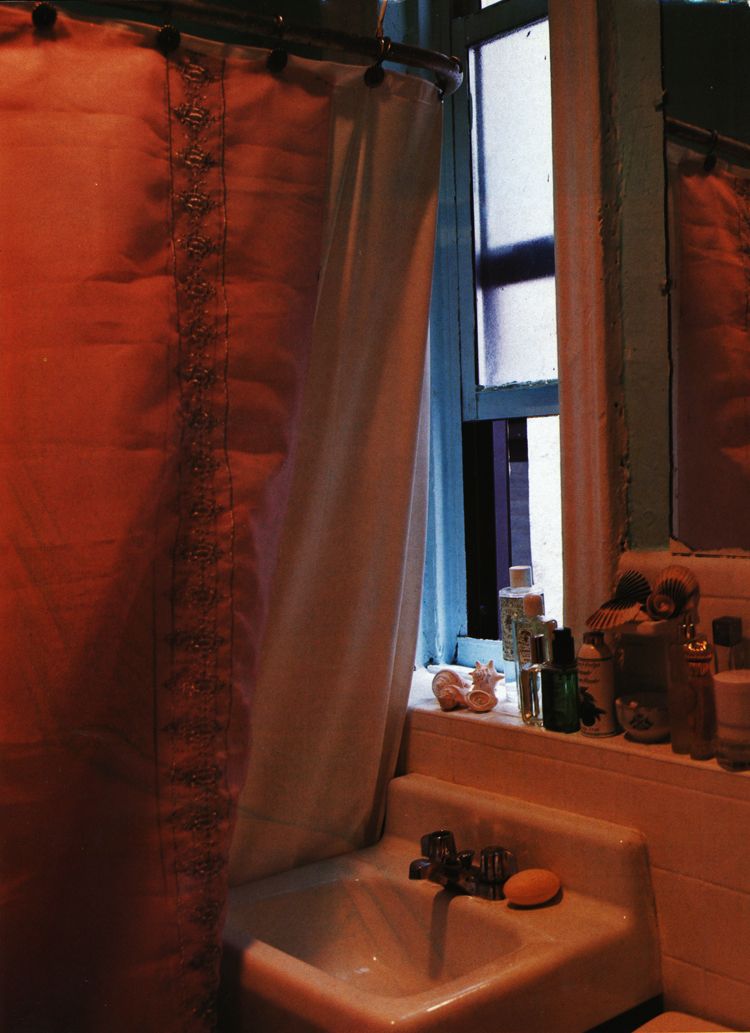 Photographs by Alexia Silvagni for Elle Decoration, late 1990s.

In honour of the Tocca relaunch this month I decided to post these images of Tocca's founder's New York apartment. Torn from an old issue of the British Elle Decoration sometime in the late '90s, right at the time I was head over heels obsessed with the brand. Being a teenage girl at the time, Marie-Anne Oudejans' designs were the perfect dreamy and sweet match for my fledgling aesthetic yet were not cloying- probably due to the restrained cuts she used with her pastel eyelets. Her home collection was the nicest I still have ever seen- I couldn't afford much at the time but saved up to buy three pillowcases from it, all in different colours and styles, which I still use today- you know you really love a piece of bedding when it matches nothing yet is always in use (especially when they are dry clean only). I remember obsessing about this gorgeous ocean blue space- the punctuations of hot pink, the jumble of china, the draped Indian silk- wishing that someday I would have a place so serene for myself...

The new collection is designed by Emma Fletcher, of the dearly loved and missed Lyell. I've been wondering what her next move would be ever since she closed up shop last year and I think that Tocca seems like a perfect fit. There isn't much up on the website yet, but the few small images look very much in keeping with the Lyell spirit, though I will be interested to see if there are any more Tocca-ish pieces...