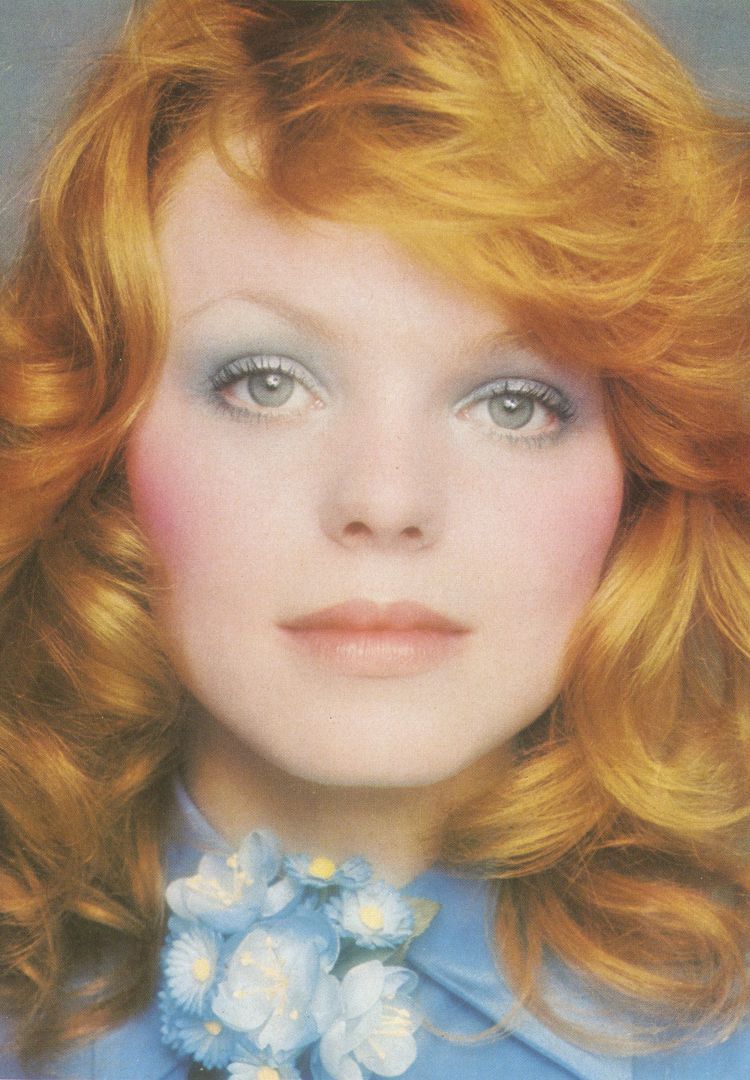 Monday's Child is Fair of Face.
Blue silk blouse by Sujon.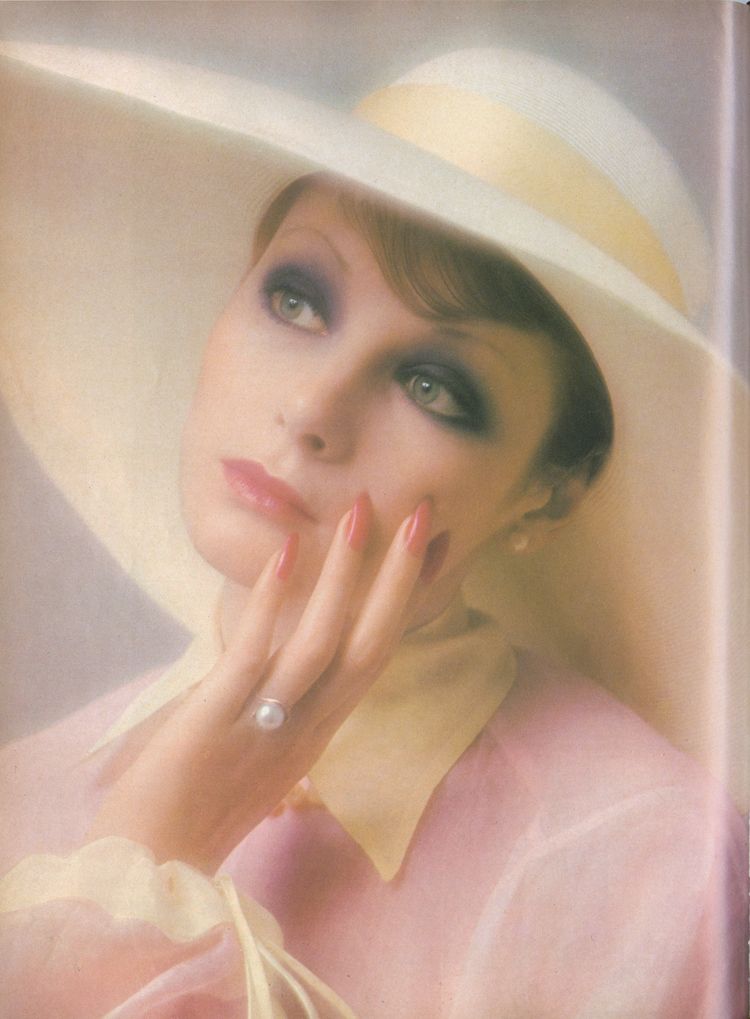 Tuesday's Child is Full of Grace.
Pink voile blouse with yellow collar and cuffs by Plainclothes. Hat by Herbert Johnson.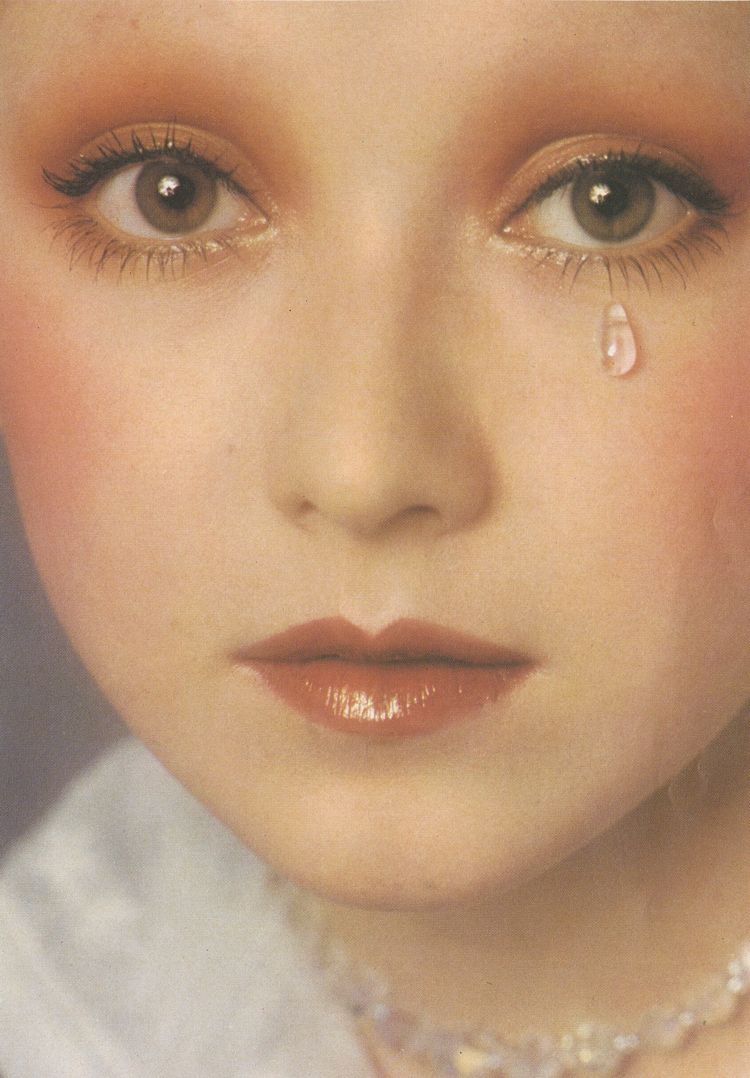 Wednesday's Child is Full of Woe.
Crystal tear by Ellis and Farrier.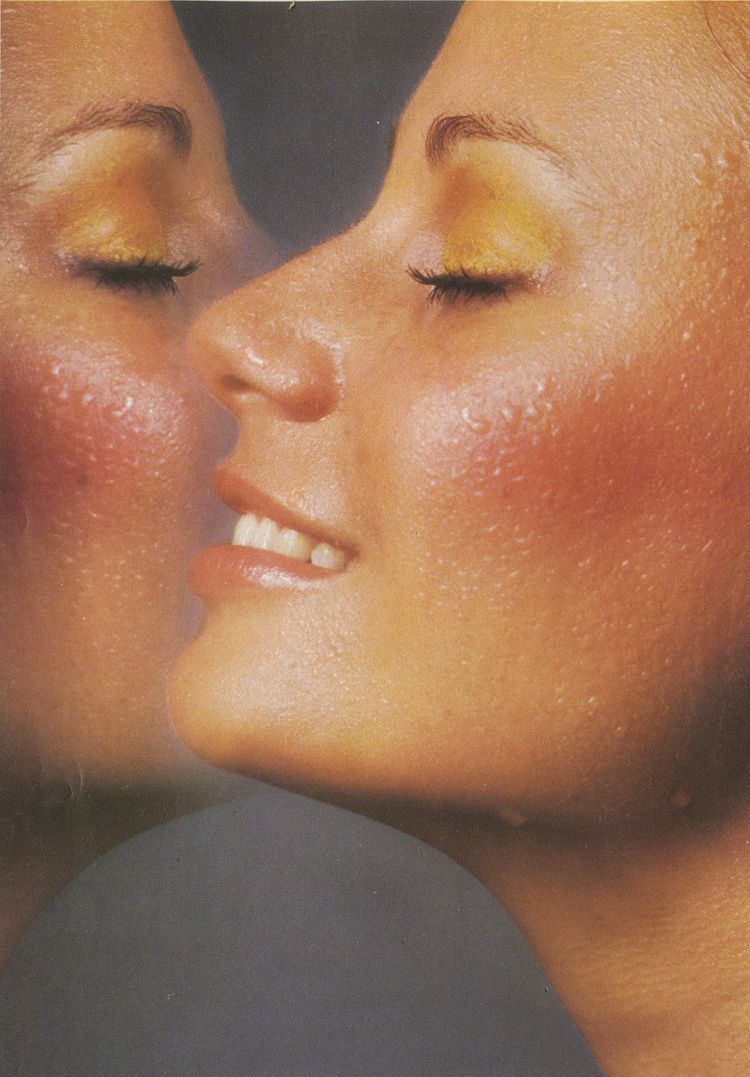 Thursday's Child has Far to Go.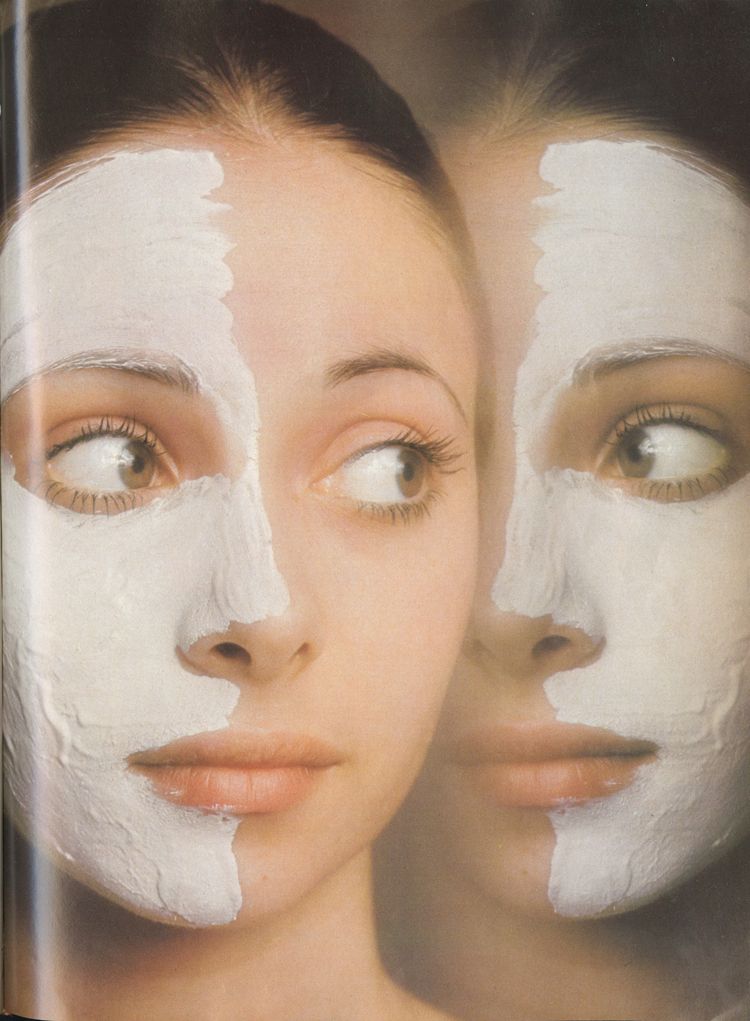 Friday's Child Works Hard for Her Living.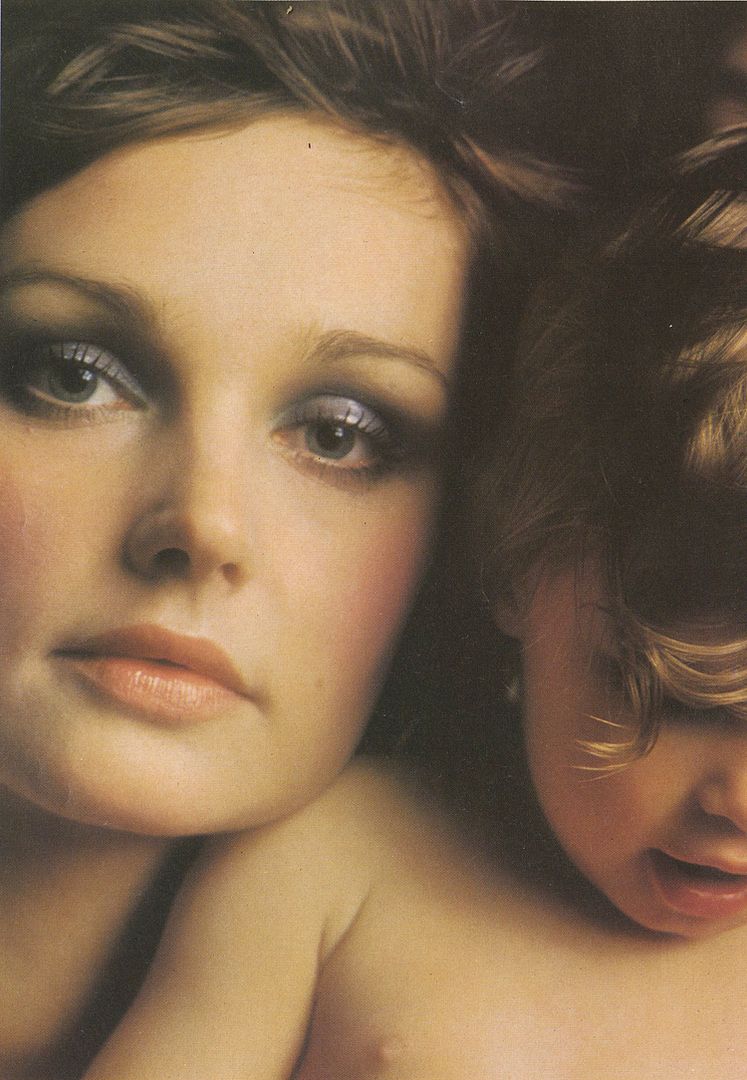 Saturday's Child is Loving and Giving.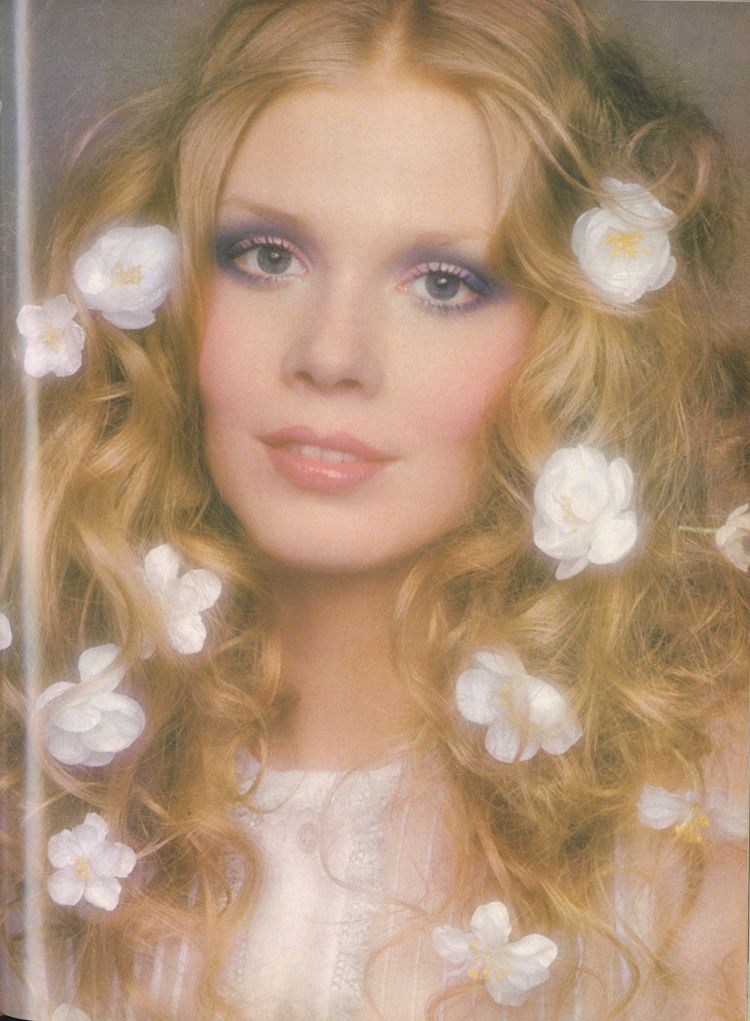 And the Child that is Born on the Sabbath Day is Bonny and Blithe, Good and Gay.
White Sunday smock top by Gina Fratini. White flowers from Novelty Imports.
No. 7 ad campaign, photographed by Barry Lategan and scanned from Vogue UK, June 1972.