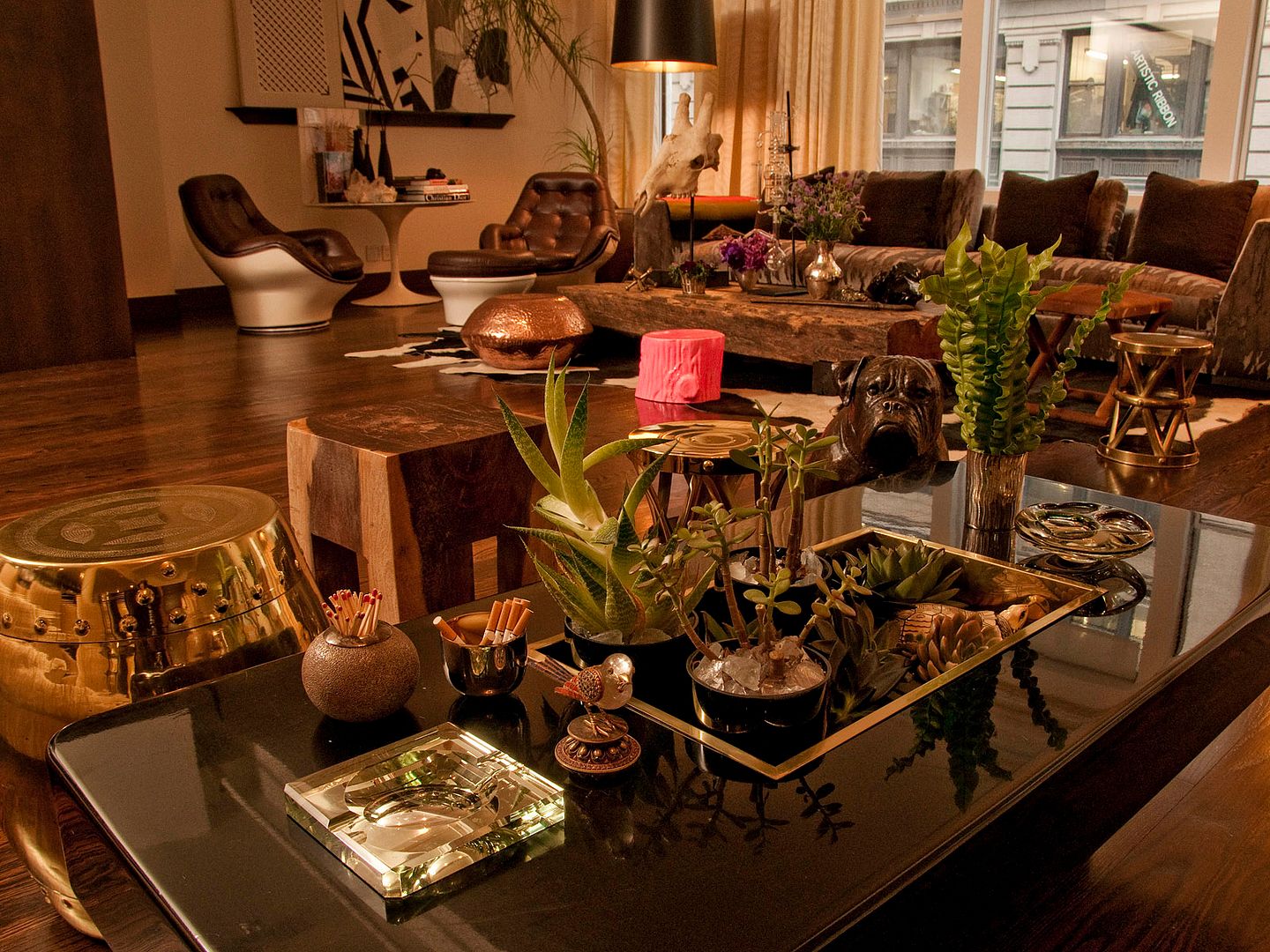 The living room with a wonderful Willy Rizzo coffee table with sunken centre in the foreground..



You know how sometimes you see images of a home and just want to move right in? Well, I once had the luck of visiting one such place, the apartment seen in these photos. As the location for one of my good friend's trunk show, it was an intoxicatingly glamorous place to be. From the minute I walked in the door, I knew that this apartment, the abode of Vogue's Lauren Santo Domingo and her Colombian billionaire/ record executive husband, Andrés, was as close to perfection as I had yet to find in New York. Ever since then I have spoken often of their huge open-plan living room, Lalanne hippo bar and extensive record collection to anyone interested in interiors, but now Lauren has welcomed the cameras of Vogue.com into her home and I finally have photographs to back up my paeans.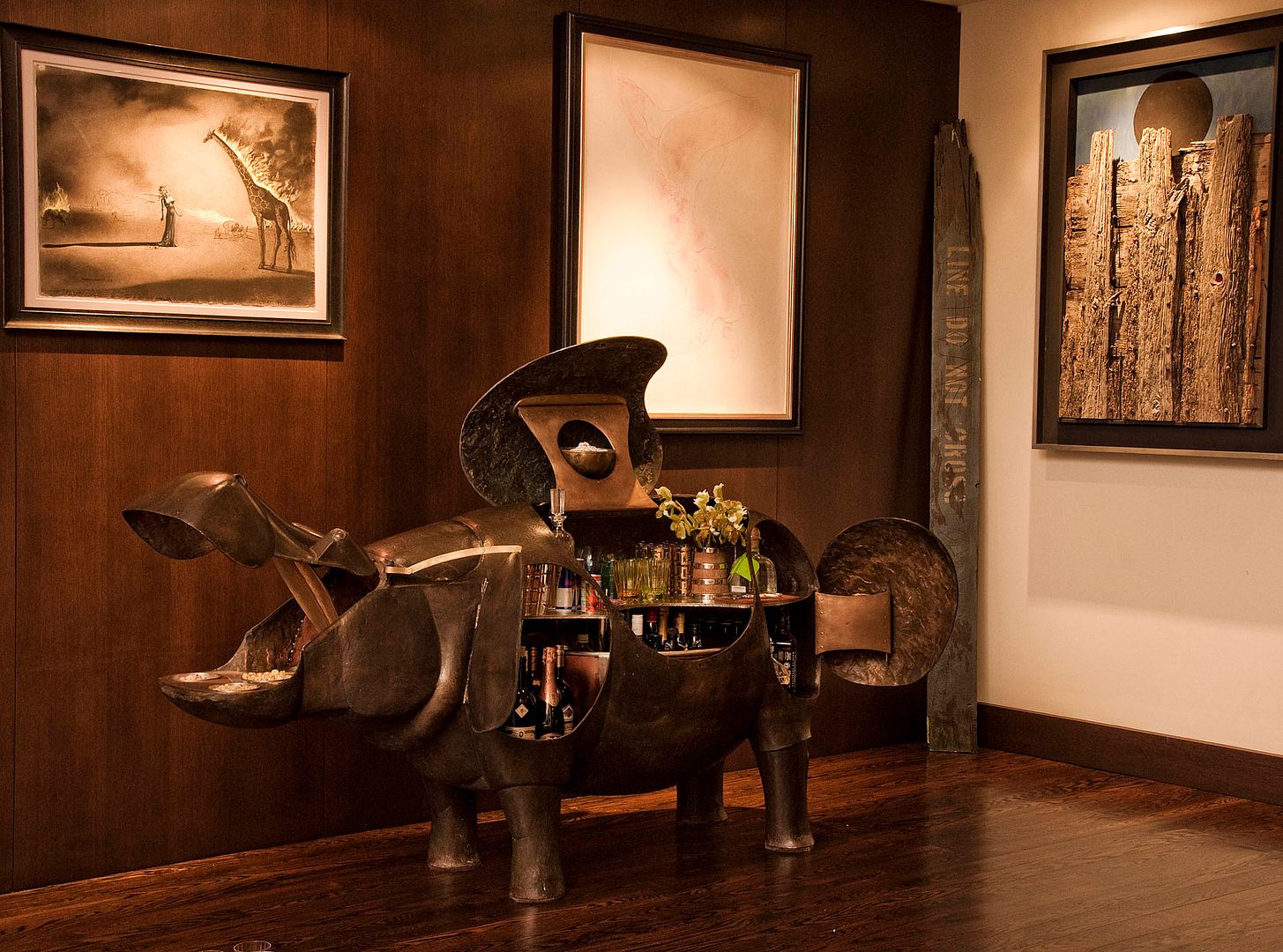 The Francois-Xavier Lalanne hippo bar that she supposedly bought on 1st Dibs. When I went to the Lalanne retrospective at the Musée des Arts Décoratifs in Paris last summer there were rooms of hippos, made into different pieces of furniture, but no bars- and none quite as remarkable as this piece (though Jane Holzer's leather hippo seating set was quite amazing).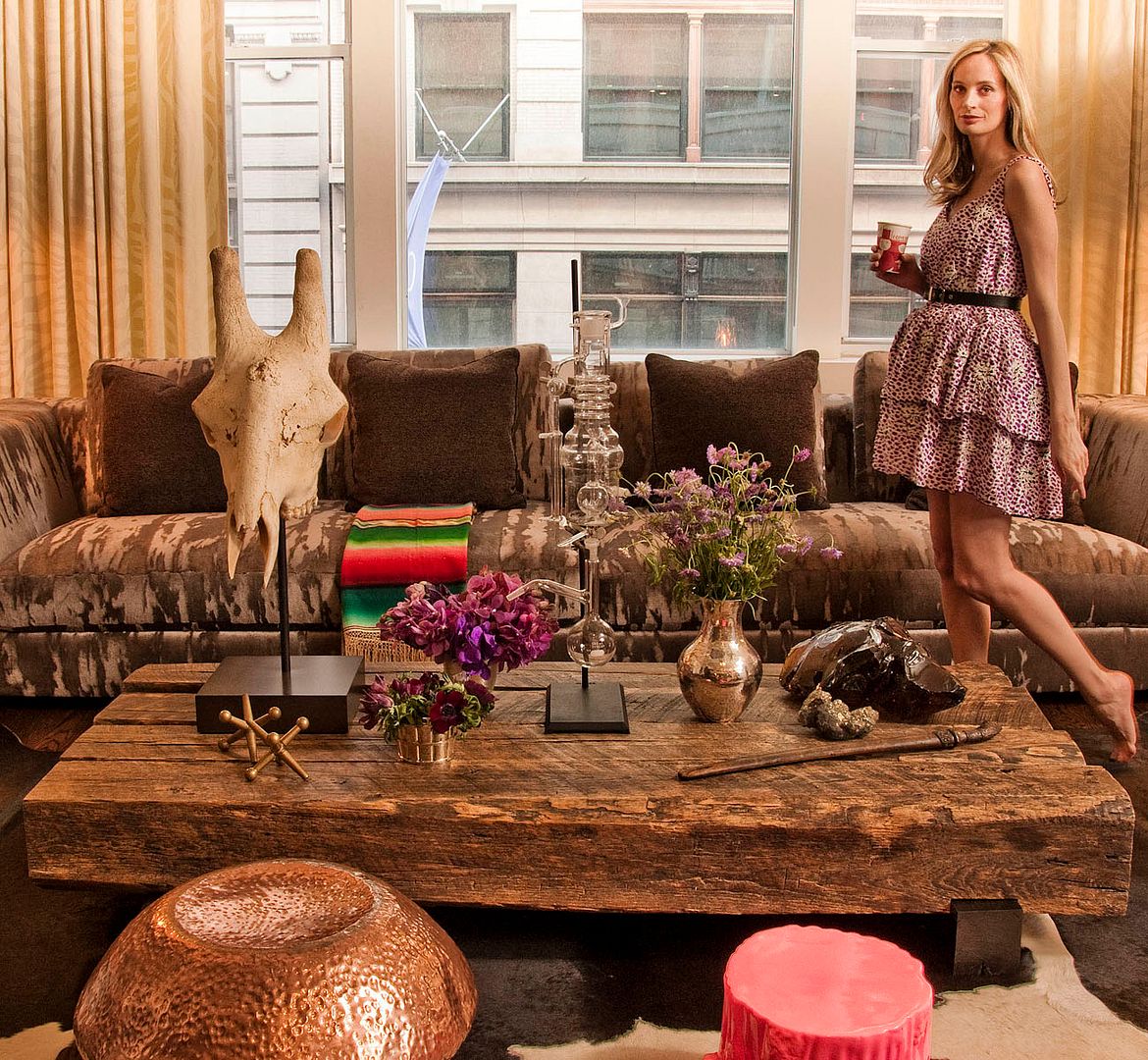 Lauren Santo Domingo, with baby bump, by one of the seating areas in her living room. I wish they had included a photograph facing the opposite direction as there were these huge 1970s sectional sofas that had been in her husband's parent's New York apartment at the time, which she had found in their storage unit .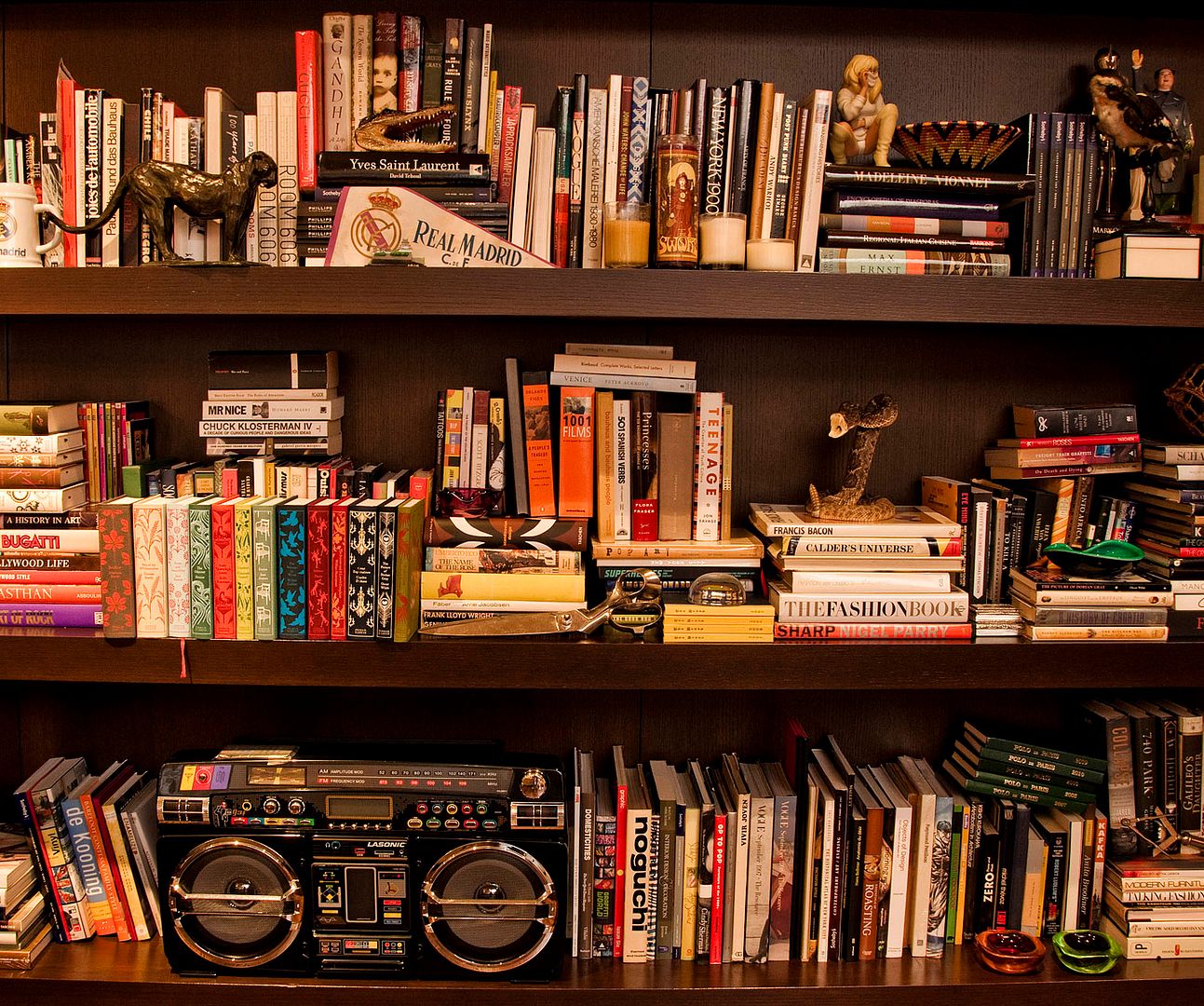 Seeing messy piles of books in a home always makes me much happier than perfectly organized, colour-coded stacks...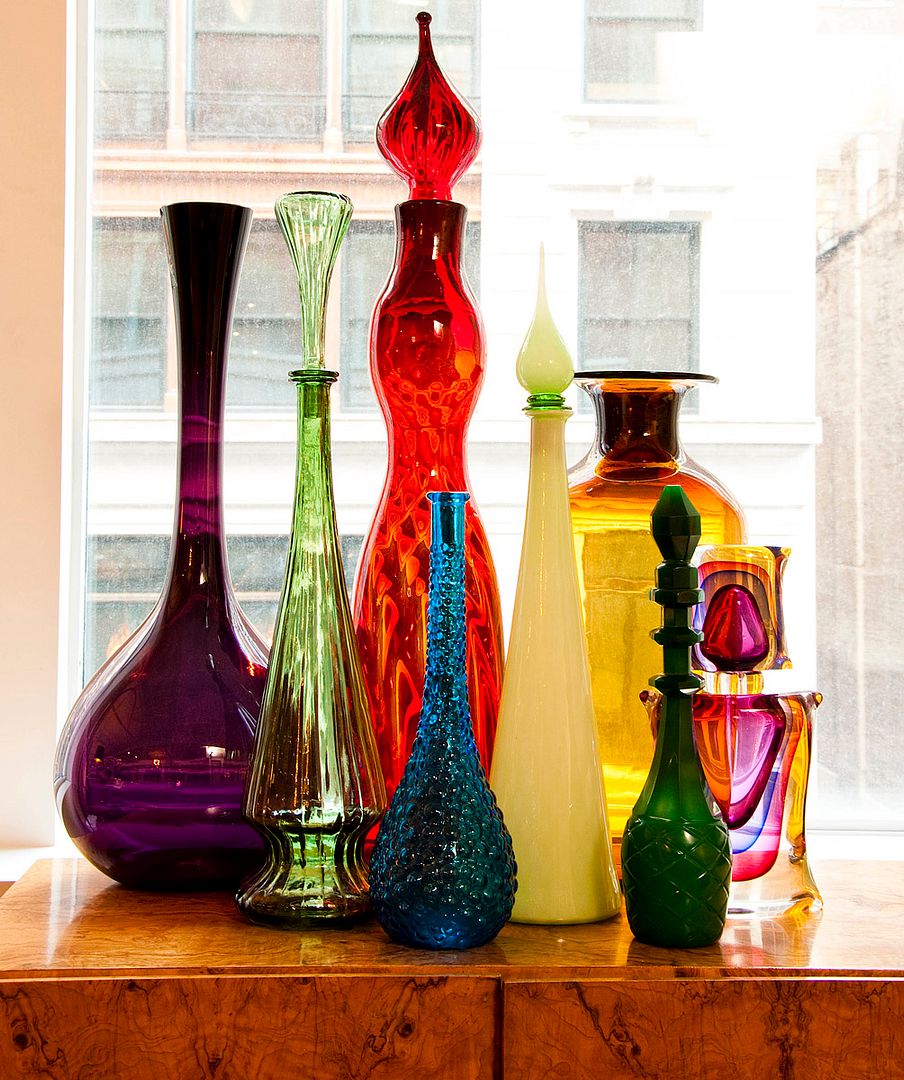 Gorgeous Blenko and Onesto glass bottles.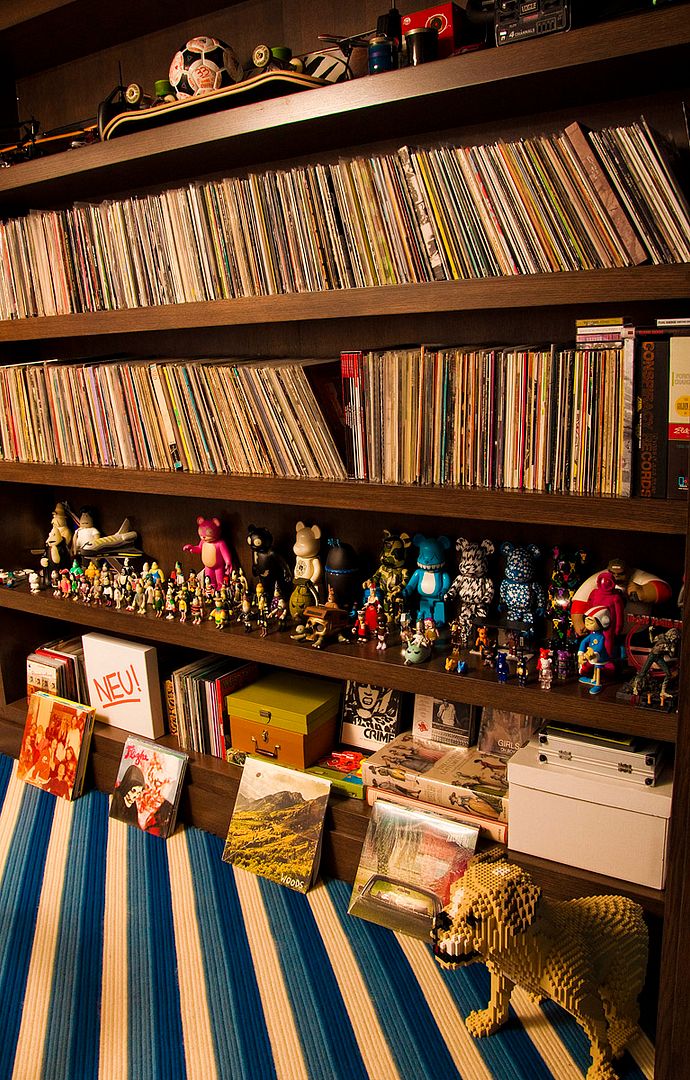 This is

Andrés' study that also includes many original rock posters and photographs from the 1960s and 70s

.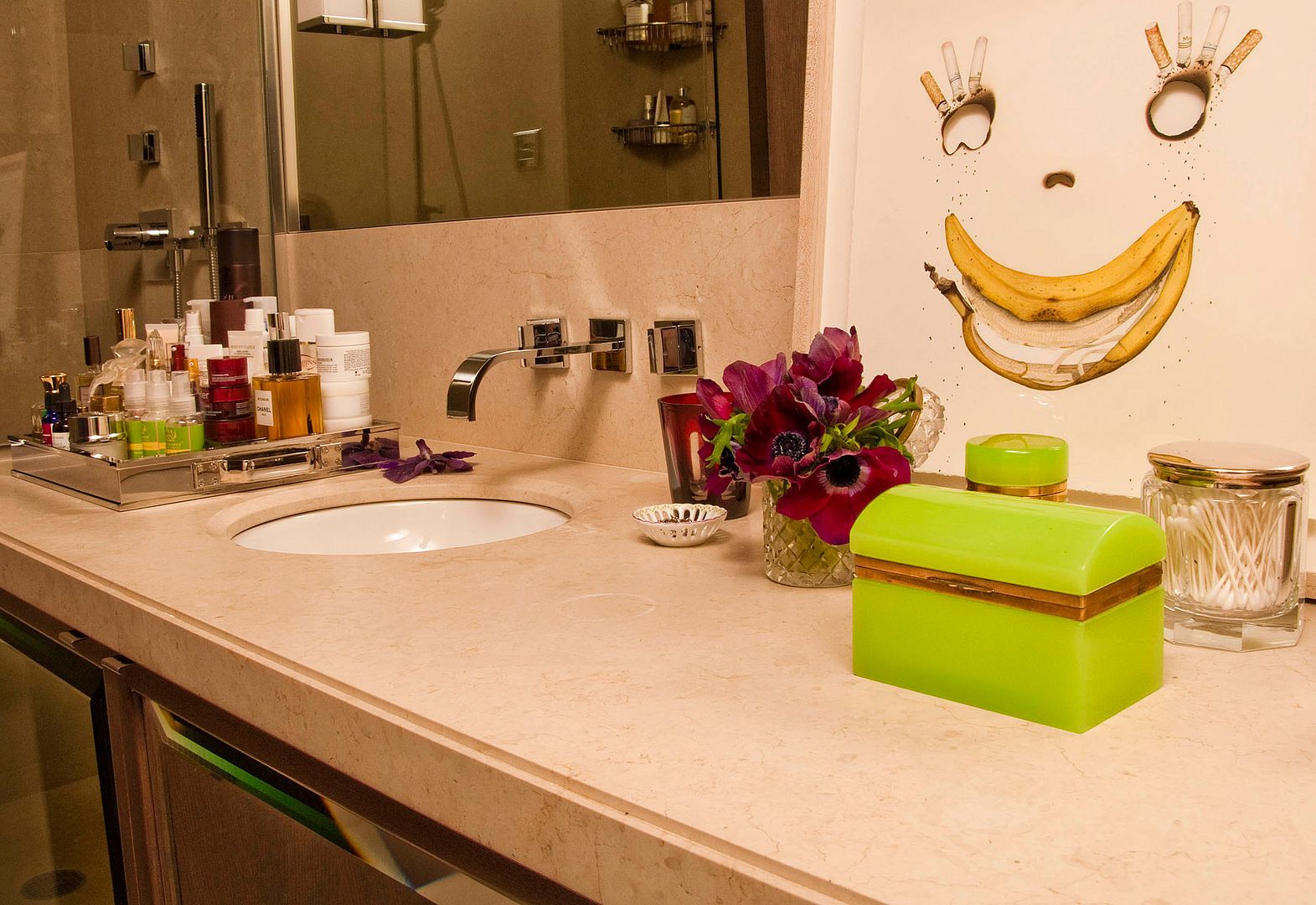 The lime green box and bottle had just the perfect pop to an otherwise quiet bathroom.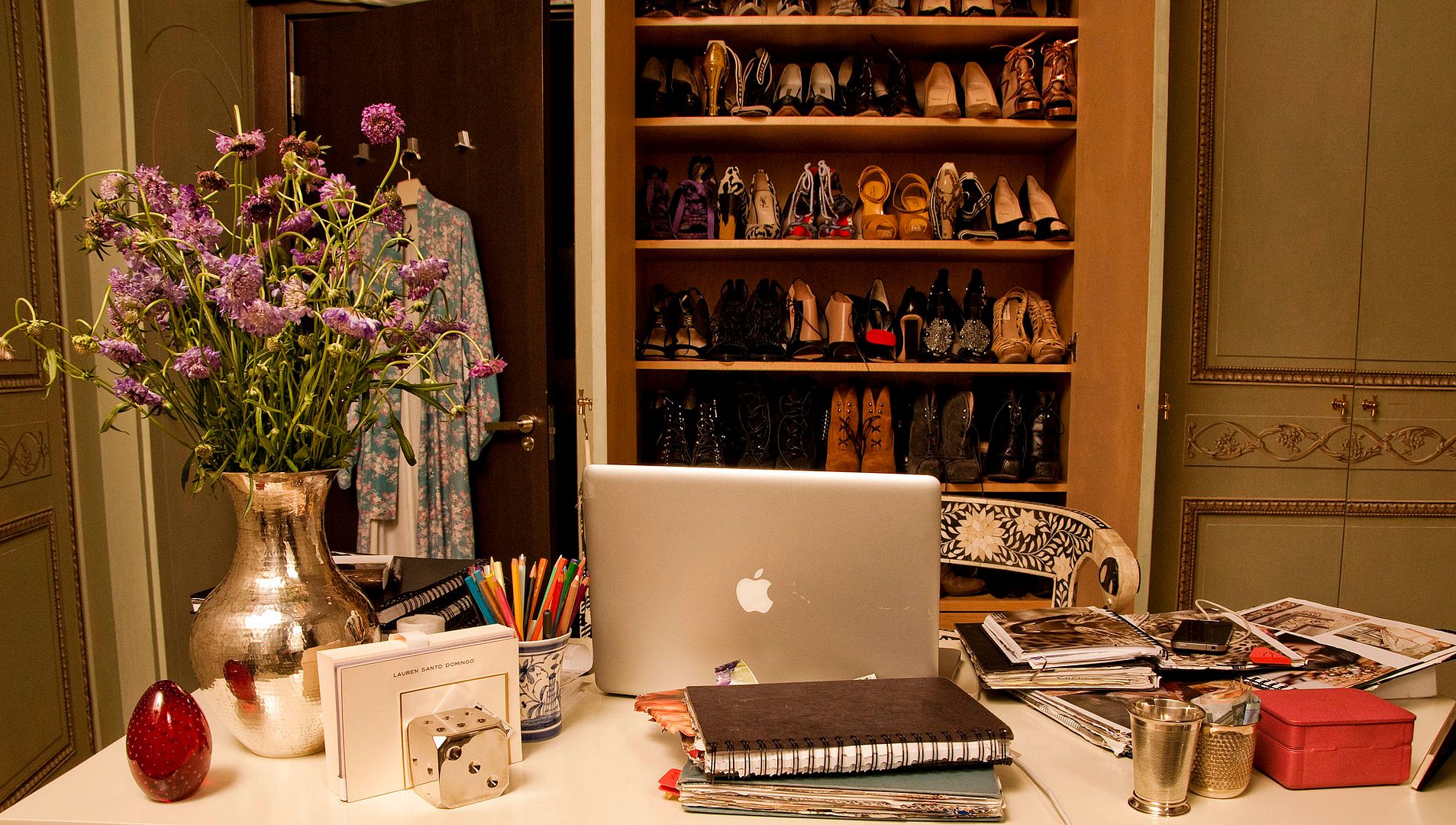 As someone who has also co-opted an extra room to be my closet/dressing room, I was happy to see how nicely Lauren's converted guest room is. While I also had dreams of making my closet also function as an office, lack of storage has left me with no room to fit a desk.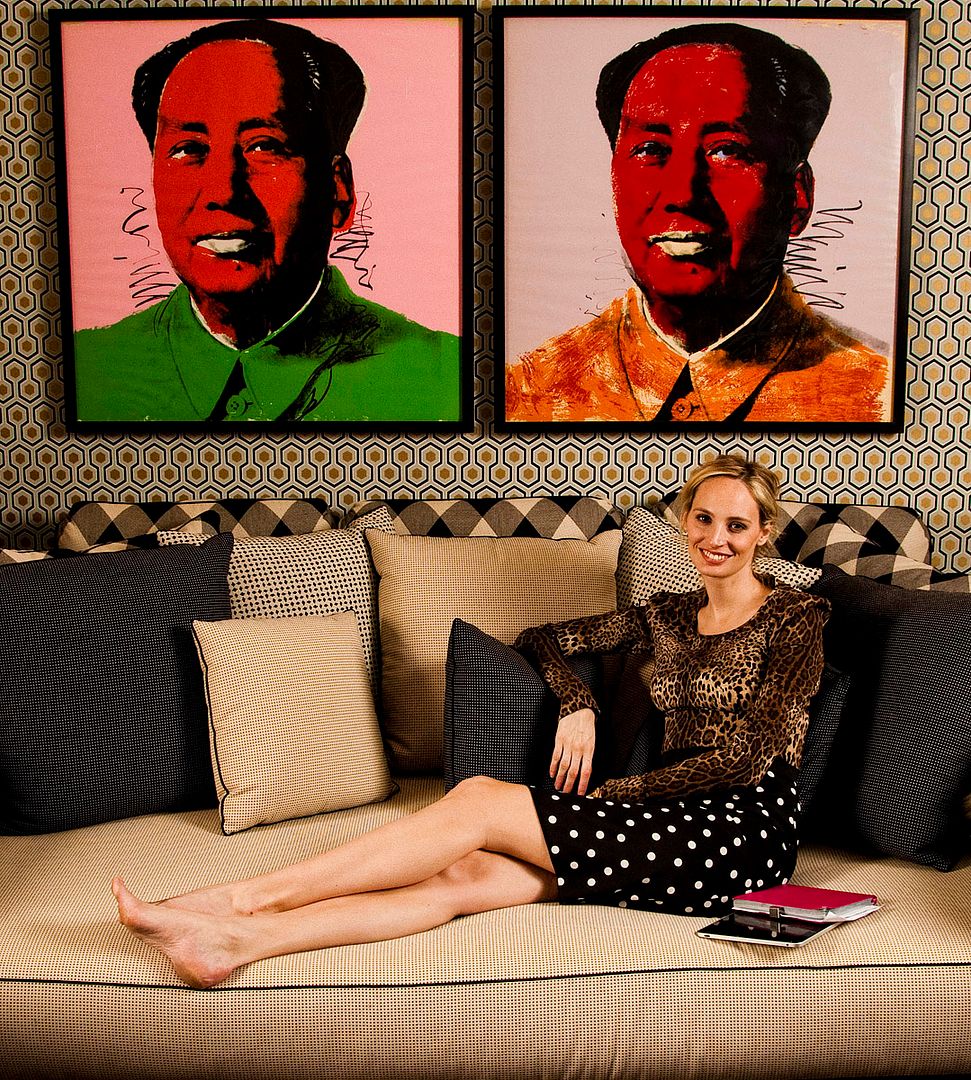 Doesn't everyone have a movie room with original Warhol's in it?