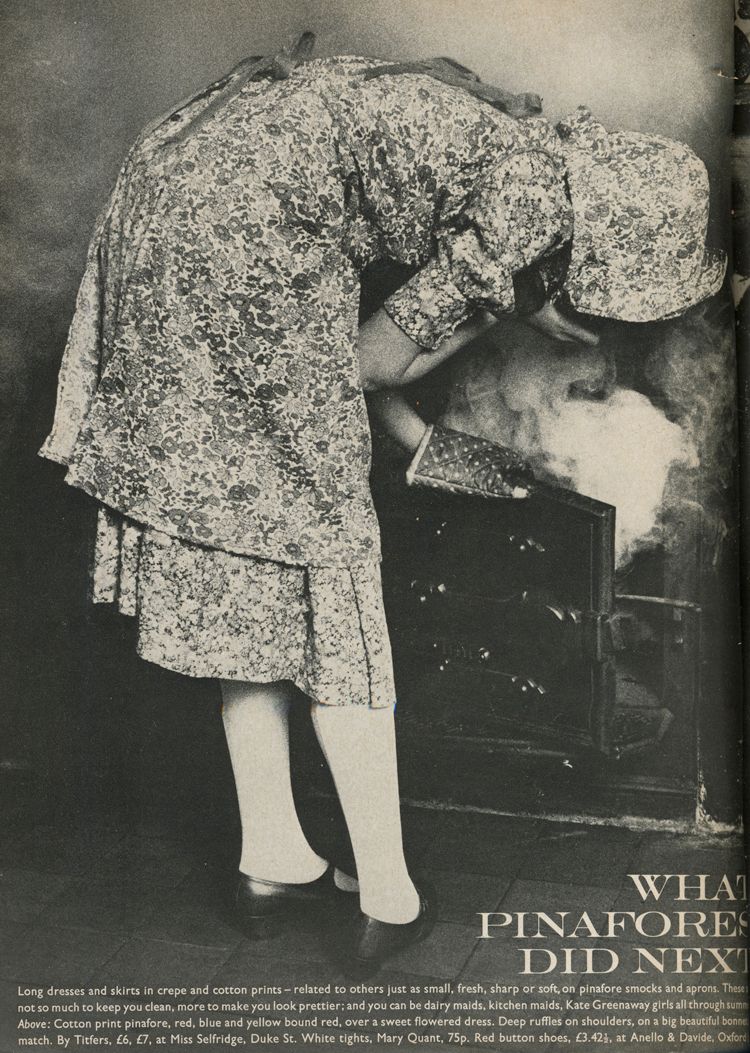 Cotton print pinafore, red, blue and yellow bound red, over a sweet flowed dress. Deep ruffles on shoulders, on a big beautiful bonnet to match. By Titfers at Miss Selfridge. White tights by Mary Quant. Red button shoes by Anello & Davide.

Long dresses and skirts in crepe and cotton prints - related to others just as small, fresh or soft, on pinafore smocks and aprons. There are not so much to keep you clean, more to make you look prettier; and you can be dairy maids, kitchen maids, Kate Greenaway girls all through summer.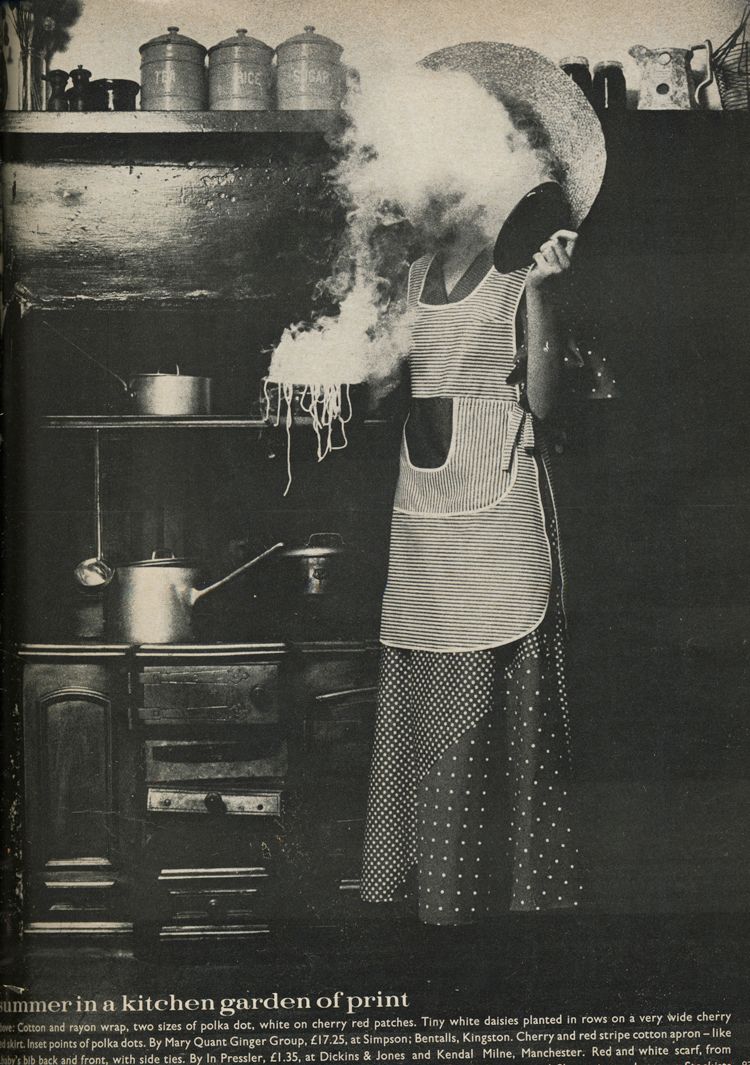 Cotton and rayon wrap, two sizes of polka dot, white on cherry red patches. Tiny white daisies planted in rows on a very wide cherry lined skirt. Inset points of polka dots. By Mary Quant Ginger Group. Cherry and red stripe cotton apron - like baby's bib back and front, with side ties. By In Pressler.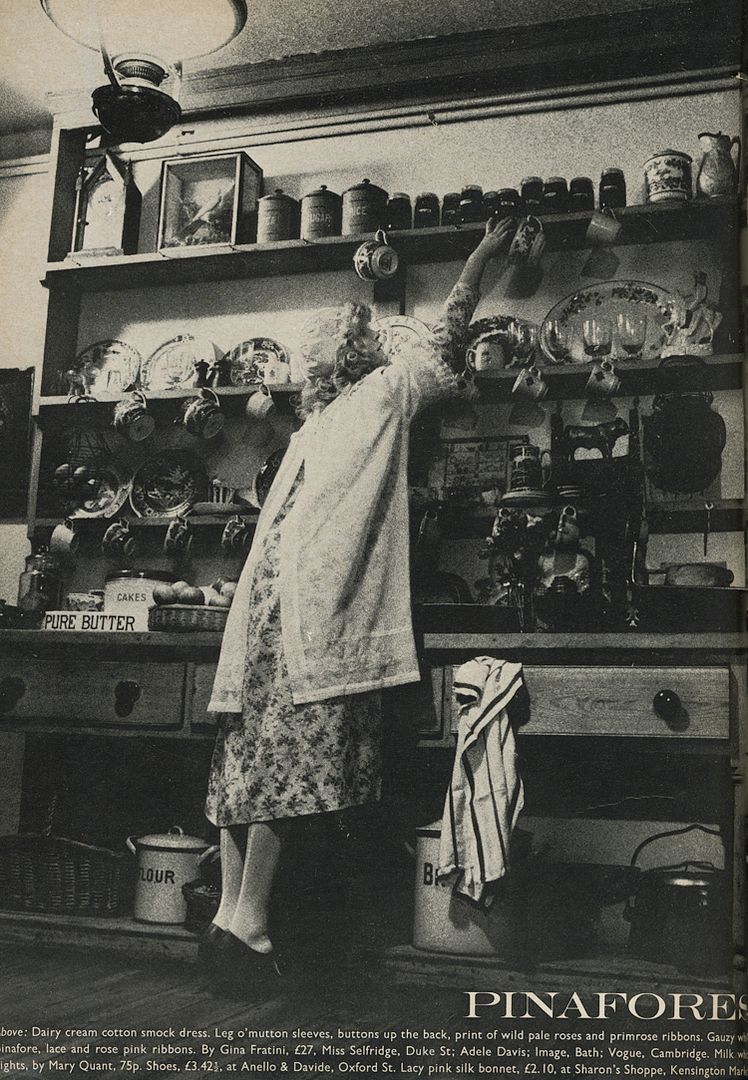 Dairy cream cotton smock dress. Leg o'mutton sleeves, buttons up the back, print of wild pale roses and primrose ribbons. Gauzy white pinafore, lace and rose pink ribbons. By Gina Fratini. Milk white tights, by Mary Quant. Shoes by Anello & Davide. Lacy pink silk bonnet at Sharon's Shoppe.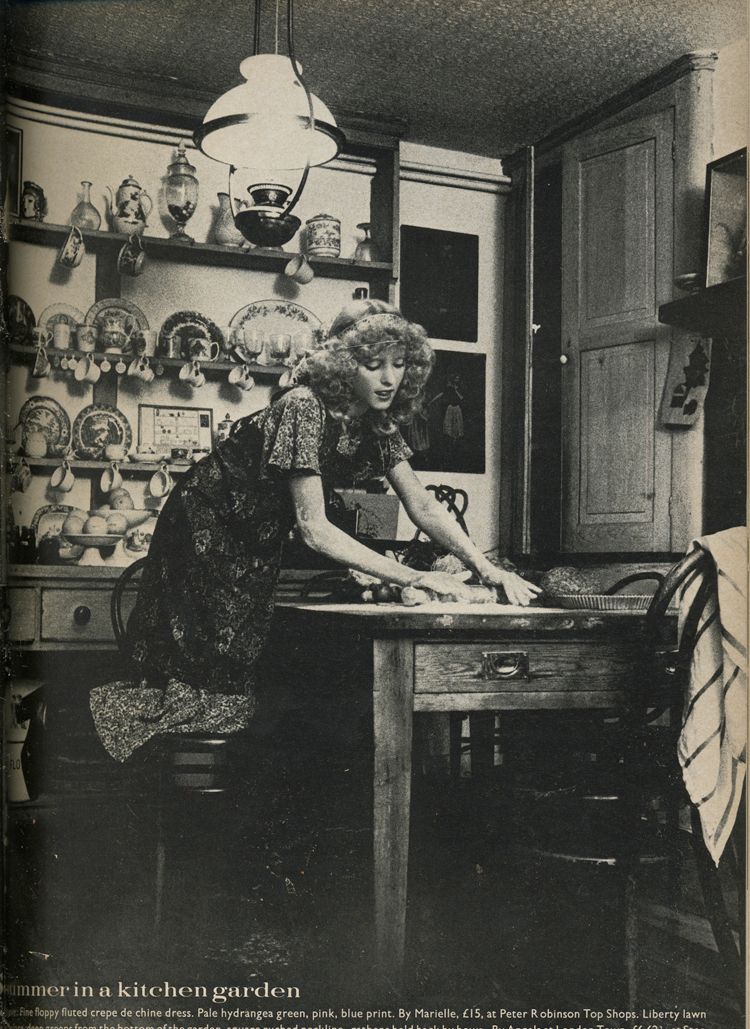 Fine floppy fluted crepe de chine dress. Pale hydrangea green, pink, blue print. By Marielle.



Editorial by Duc for Vogue UK, April 15, 1971.

Just in case you didn't get enough pinafores yesterday...