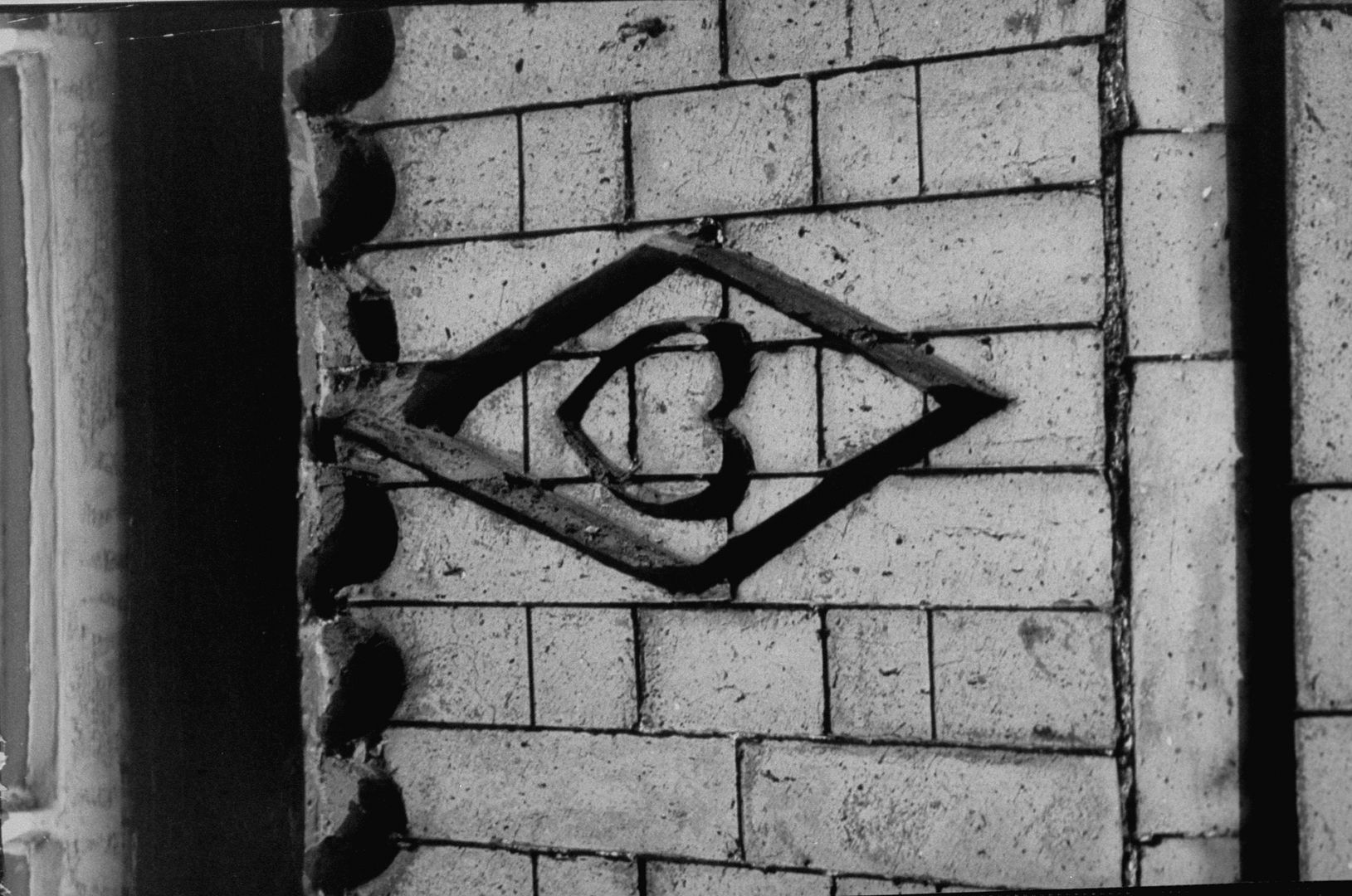 A building has heart carved on it supposedly put there by a curse of witch burned at stake.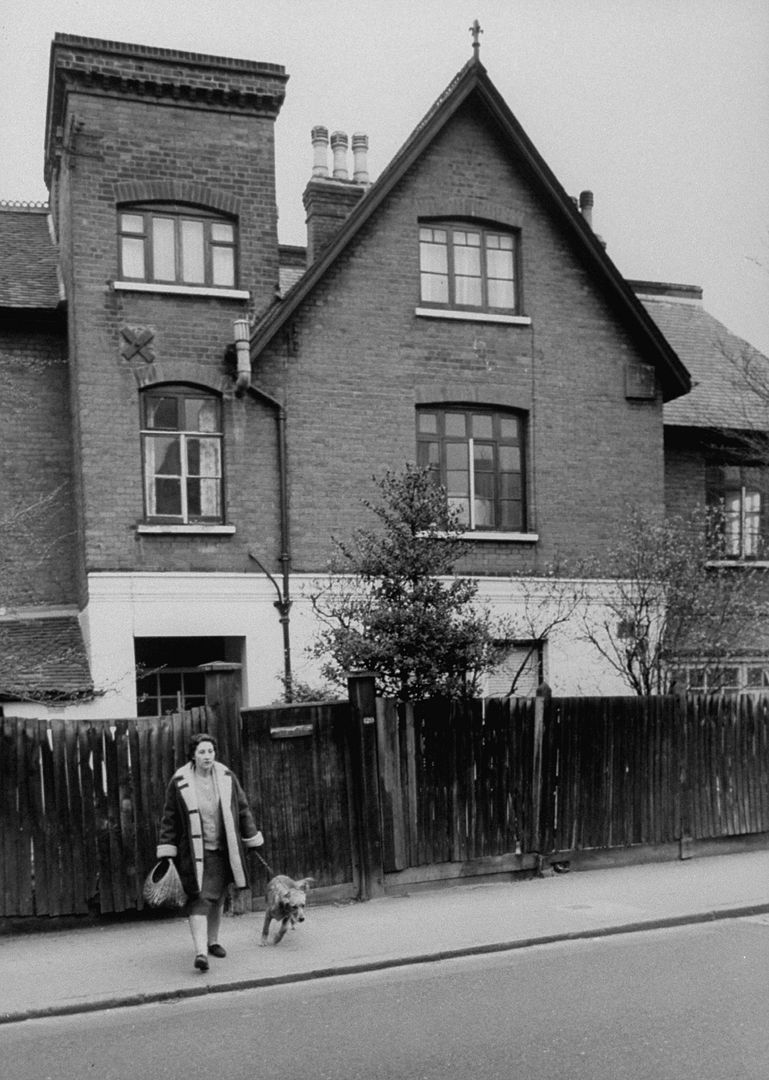 Witch as a housewife, Mrs Ray Bone.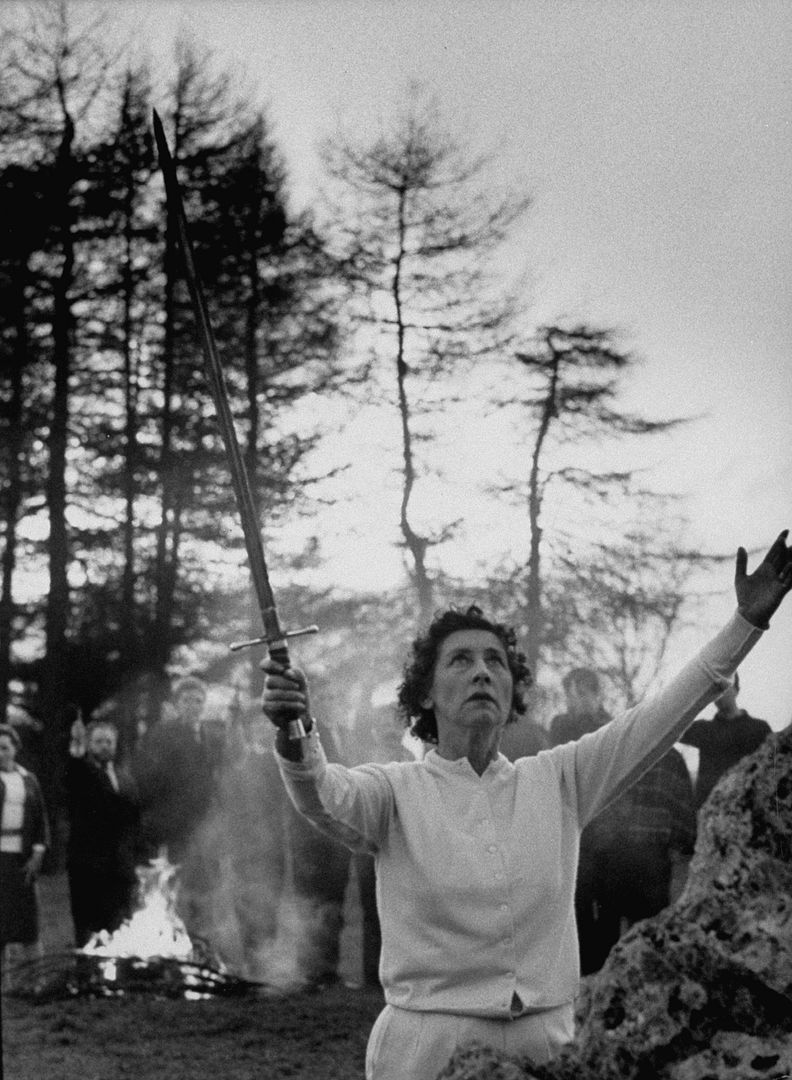 Housewife Mrs Ray Bone, high priestess Artemis in witchcraft ceremony.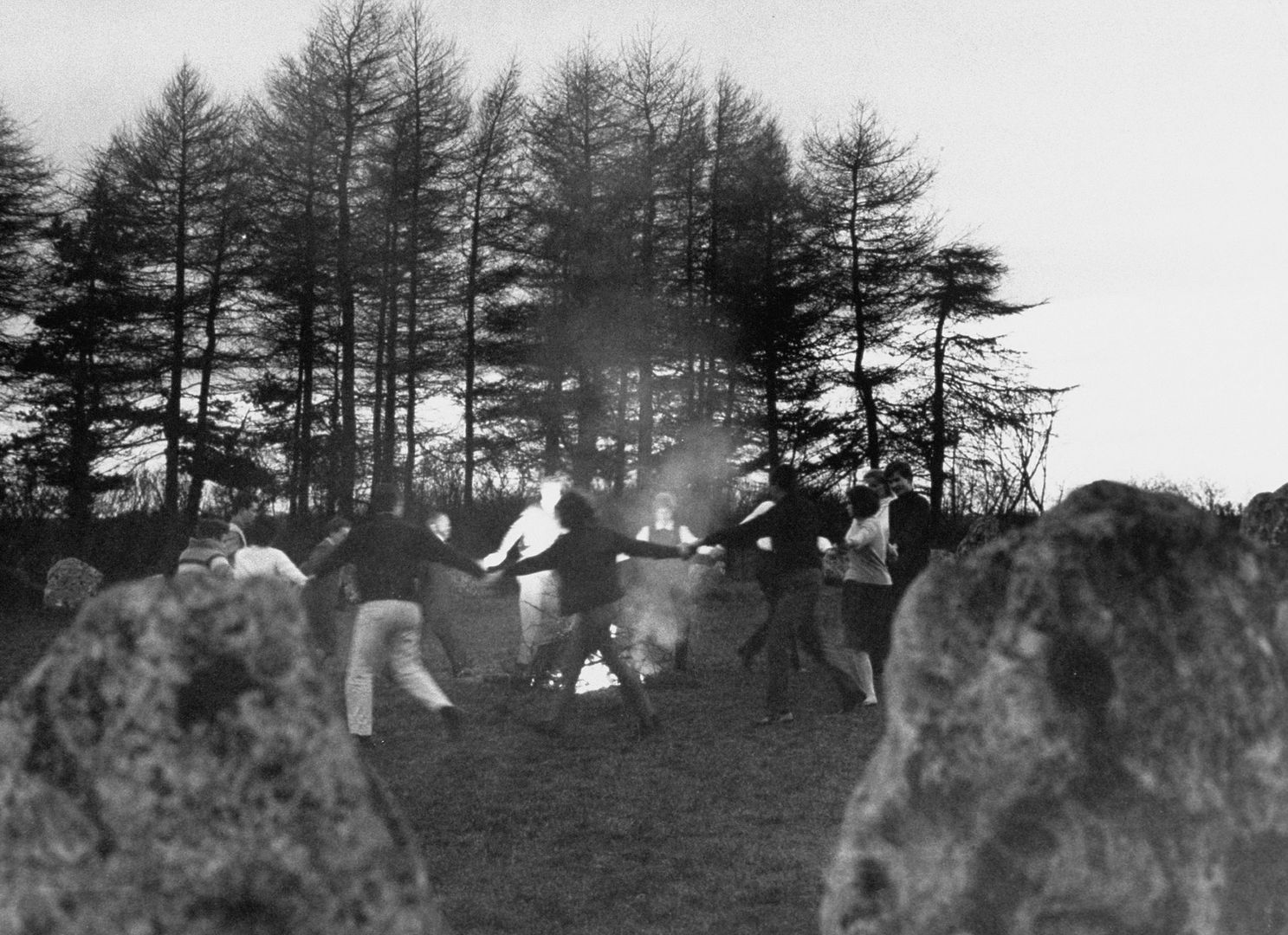 Witches dancing in circle around a fire forming a ritual.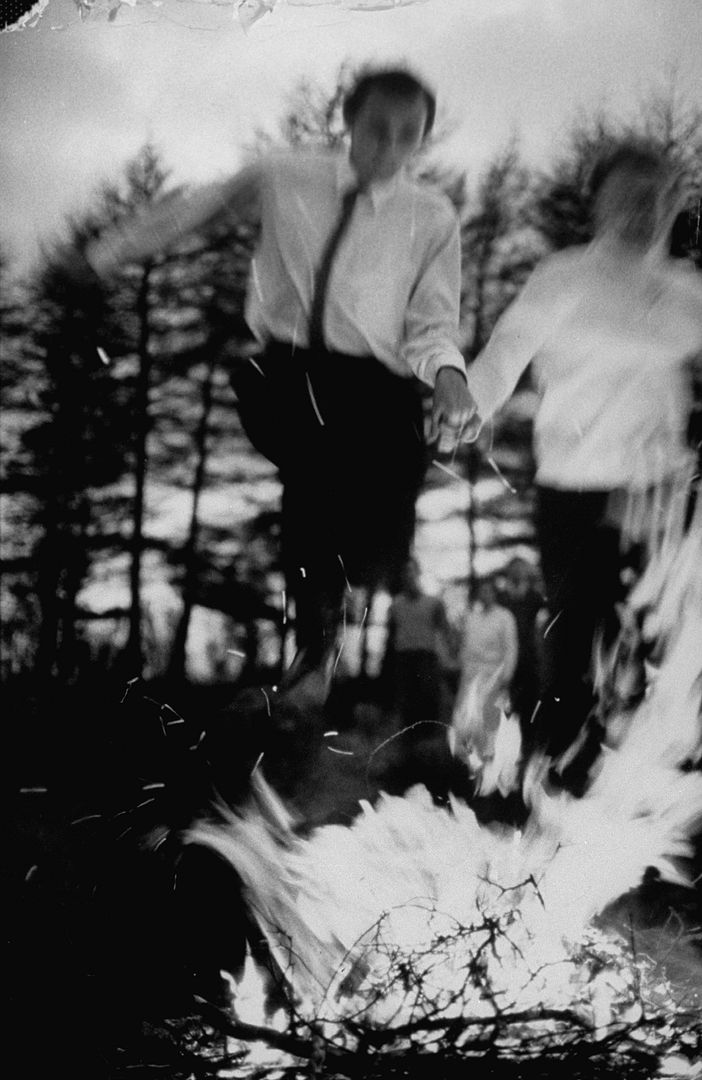 Witches jumping over a fire in an ancient ritual at a meeting.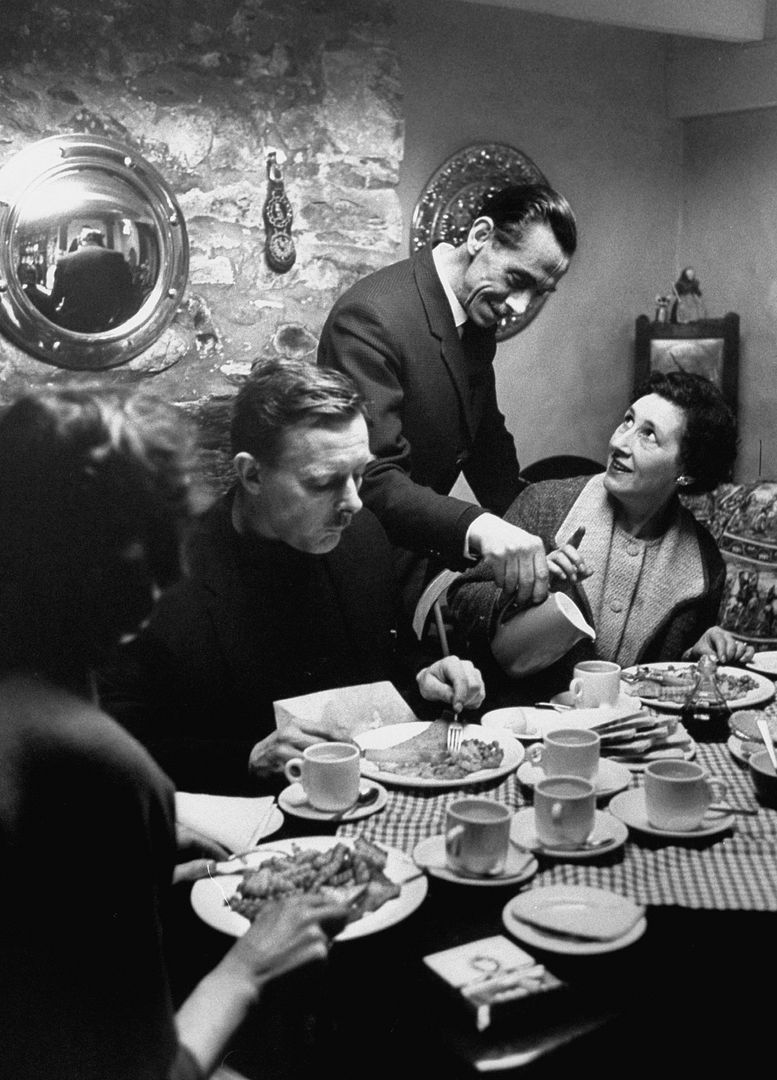 Manager of the witchcraft museum serving tea to high priest and priestess of local witchcraft group.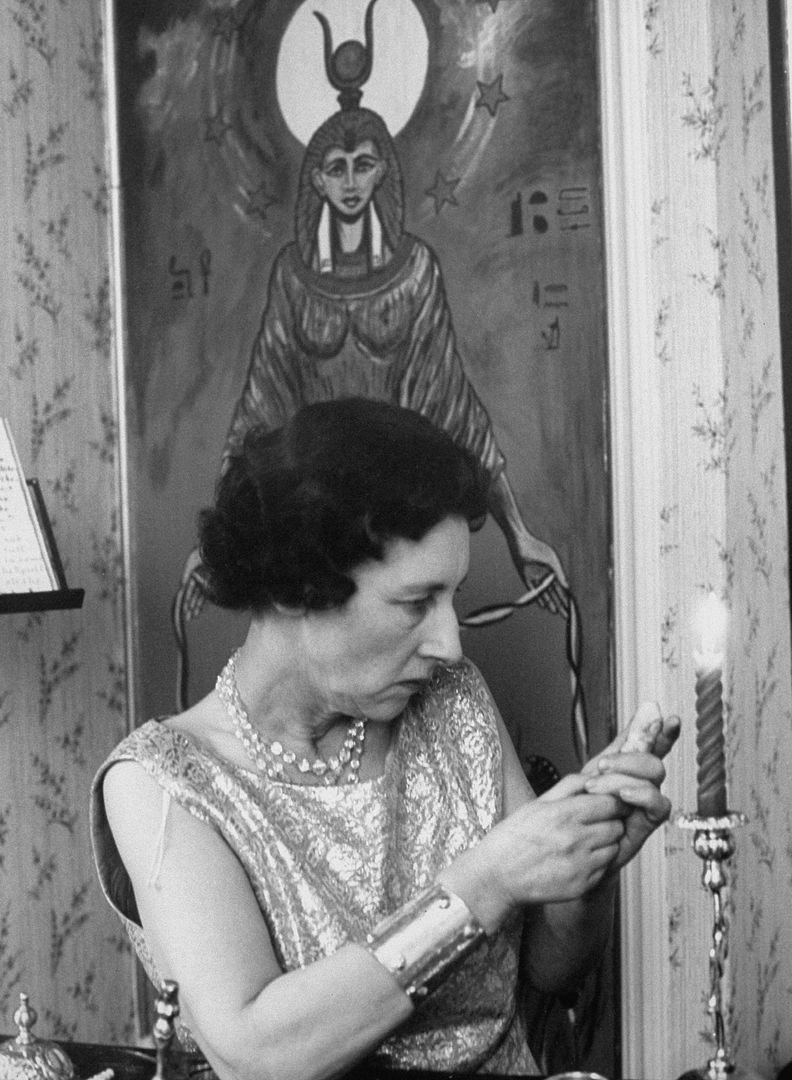 Mrs Ray Bone performing a witchcraft ritual in her home.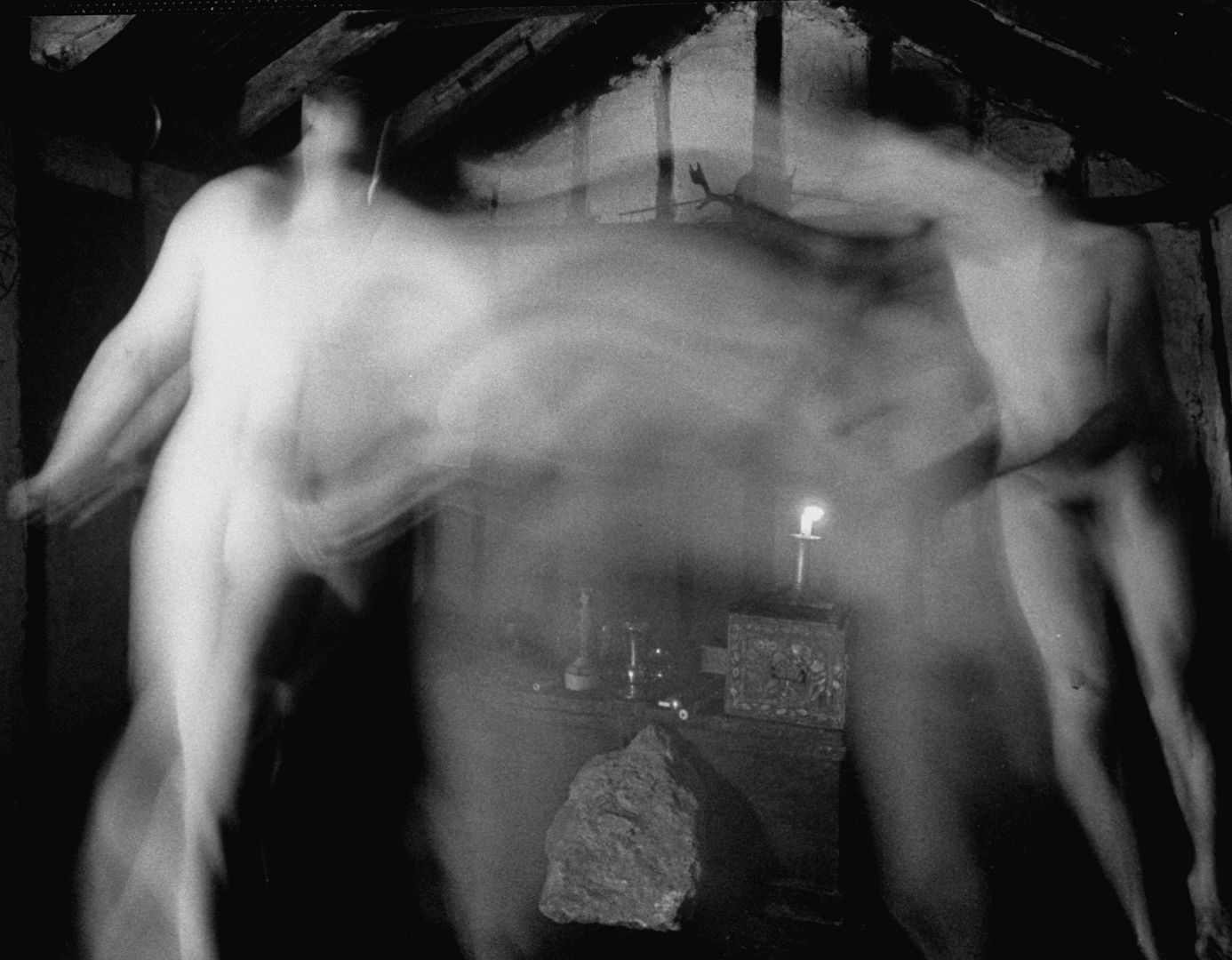 Nude male and female performing a witch dance in a circle during a ritual.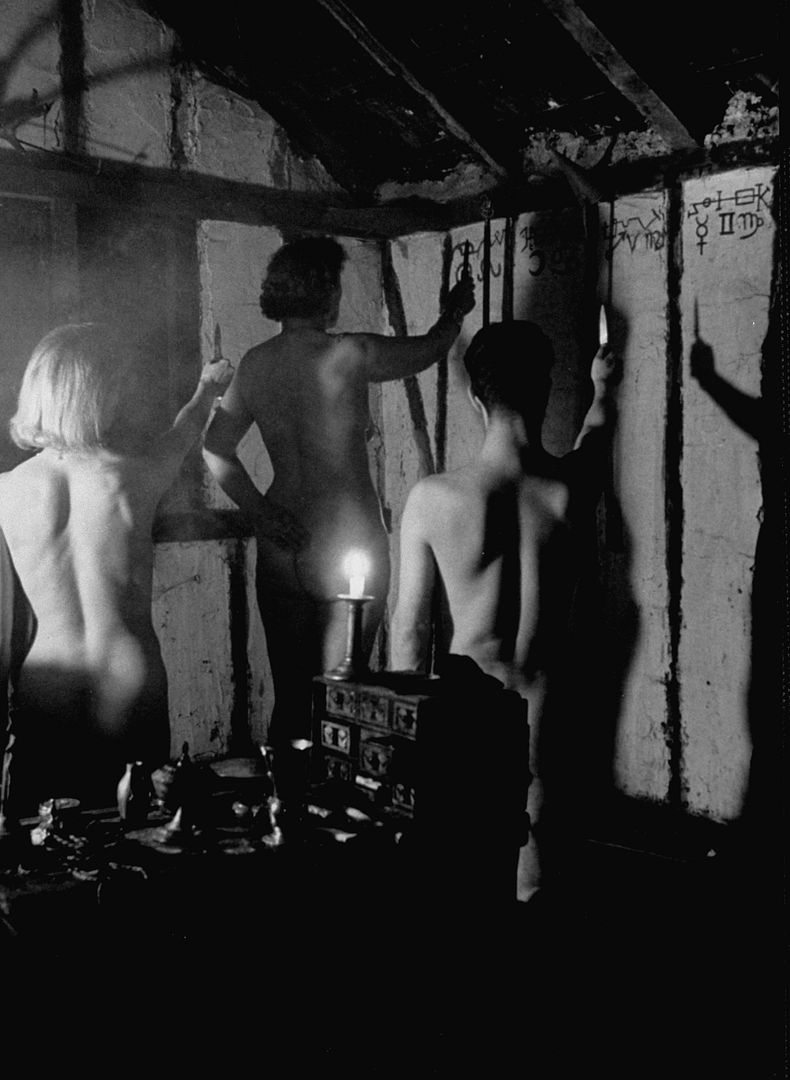 Three witches performing their witch rituals.
High priestess Mrs Ray Bone consecrating water and salt at beginning of witchcraft ritual.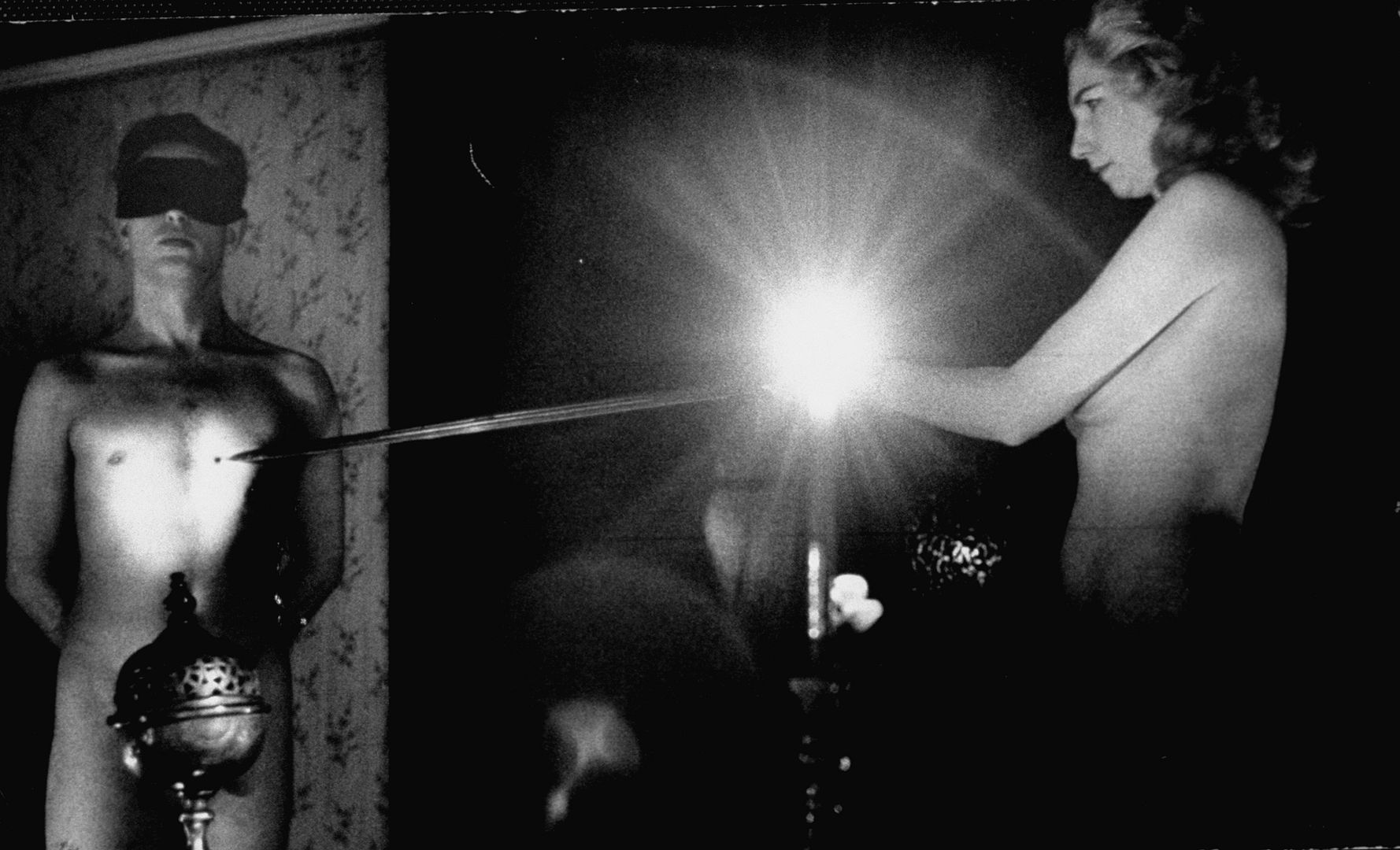 A witches initiation ceremony.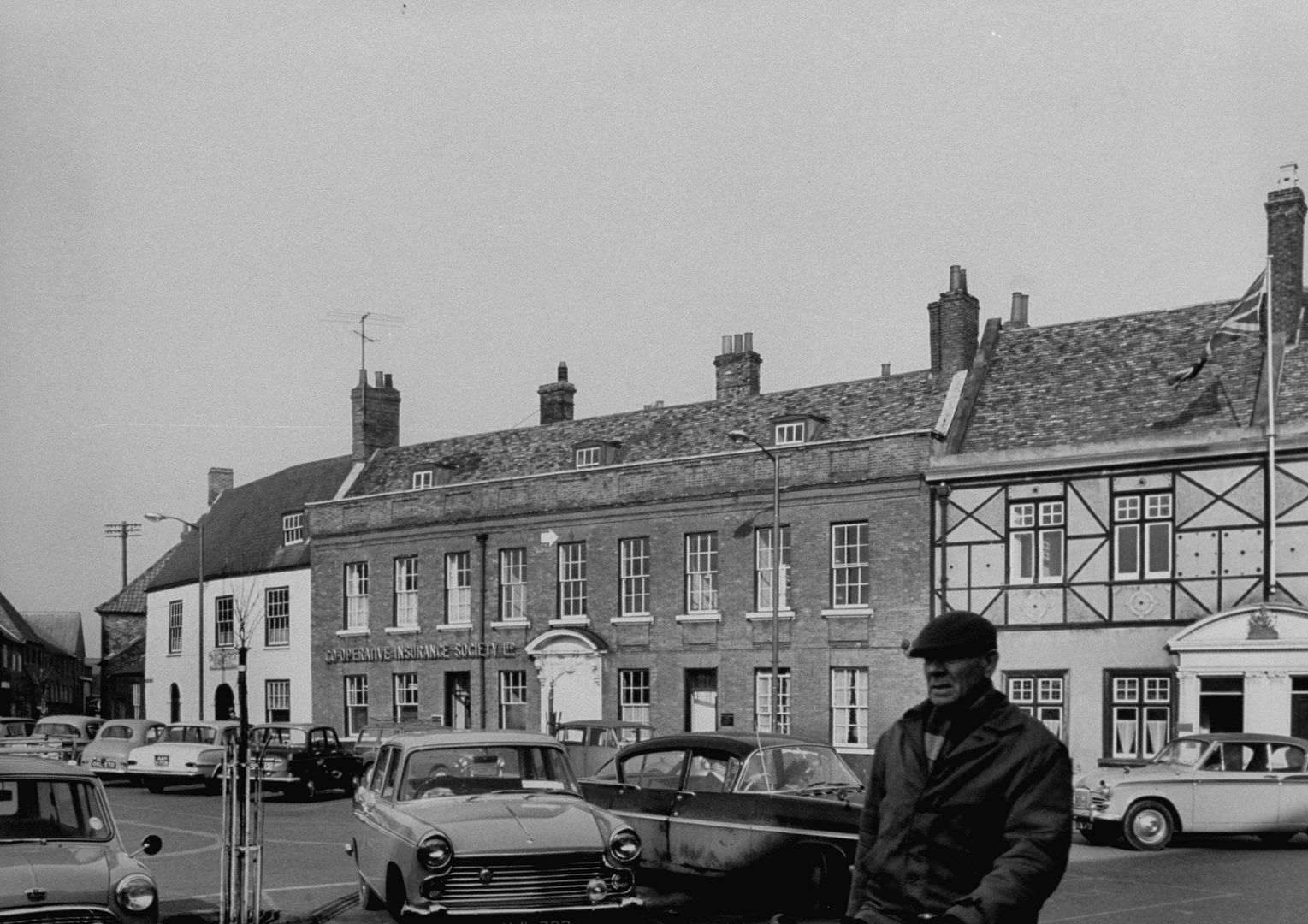 The mark of a burned witch on the side of a house in Kings Lynn.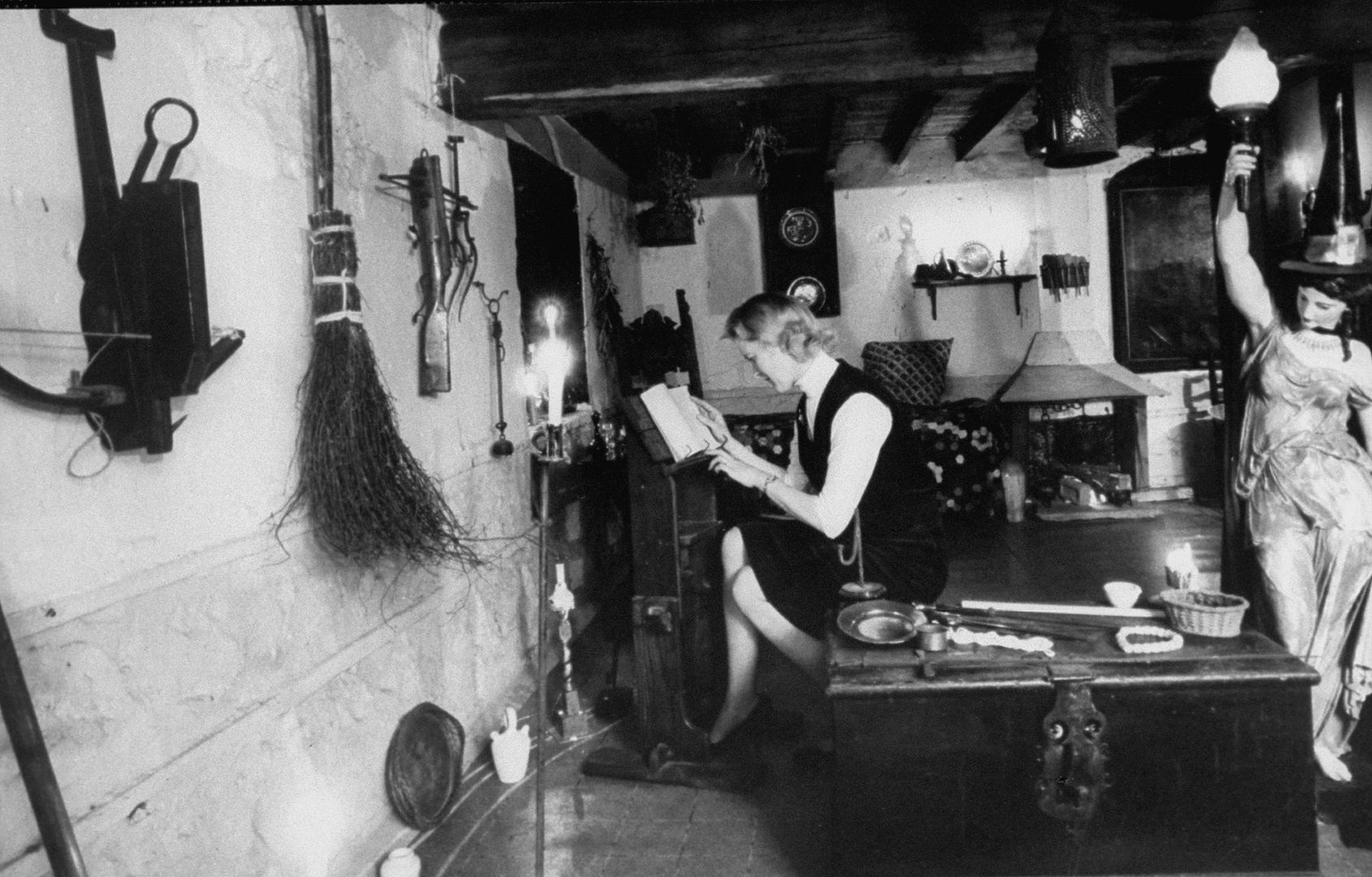 A witch studying in the museum.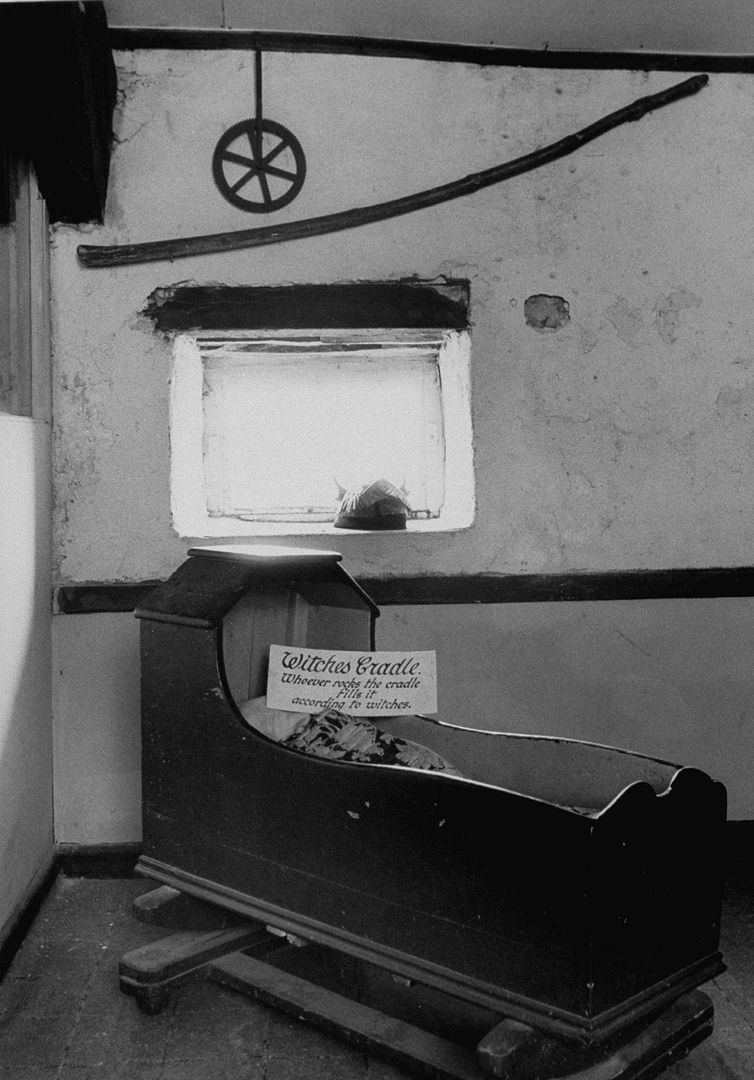 A witches cradle set up in the Museum of Witchcraft.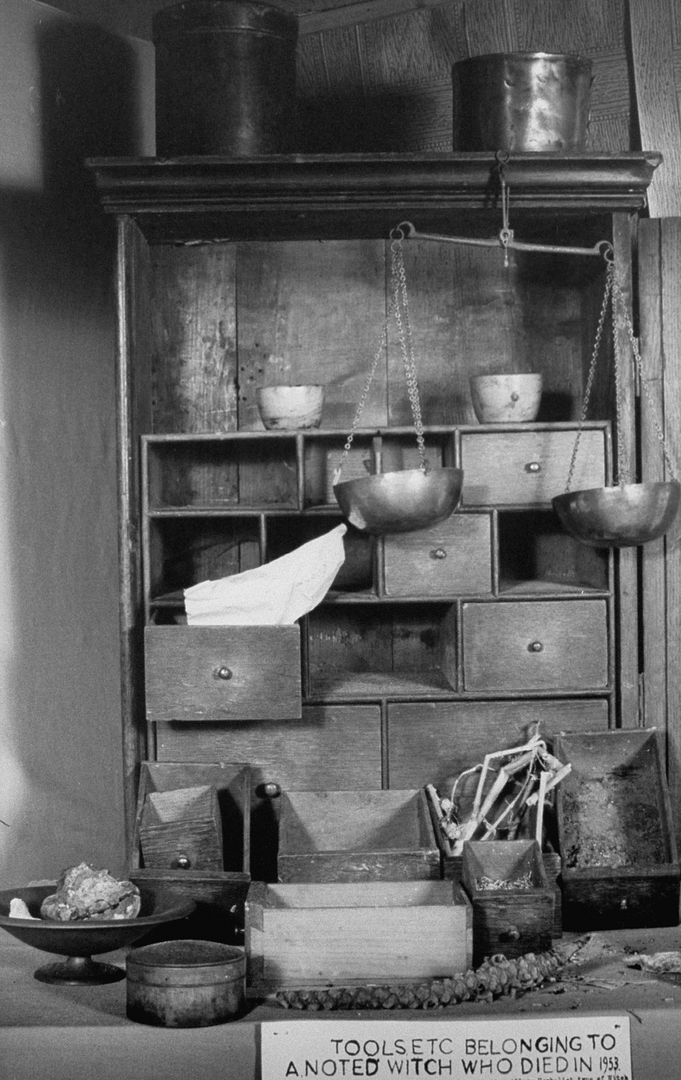 The equipment of a herbalist witch.
Photos by Terrence Spencer, April 1st, 1964.