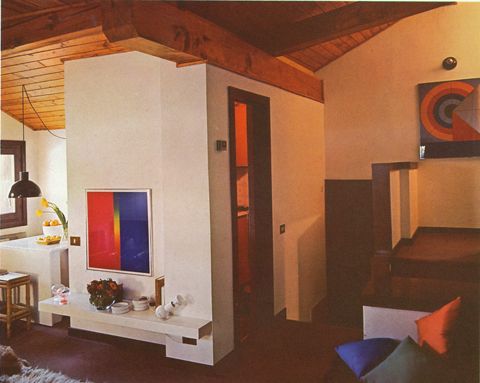 This small interior (53 sq. m./ 63 sq. yds) in Madonna di Campiglio seems much larger than it actually is. This may be because it is on split levels which break up the living space and give it a new dimension.

There is a communicating hatch between the small, practical kitchen and the dining area.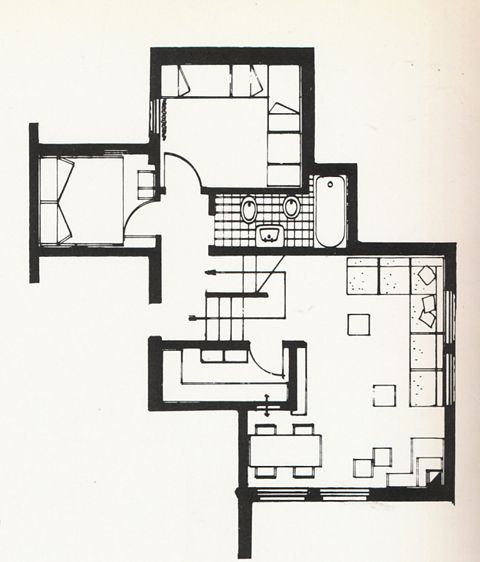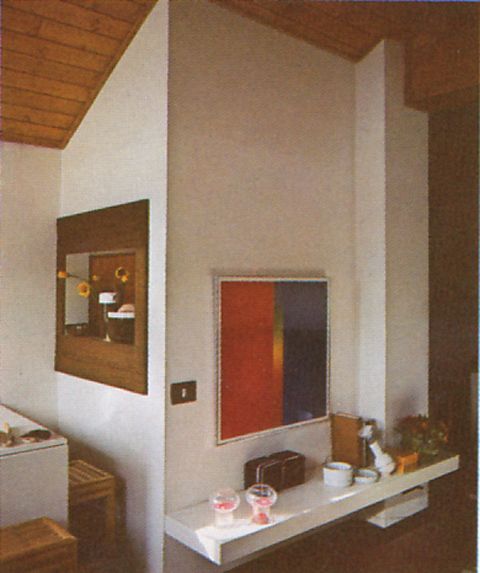 Some steps lead from the entrance to the living area, which is much larger than the other areas. Abundant light comes through the two sets of modern windows at either side of the fireplace area.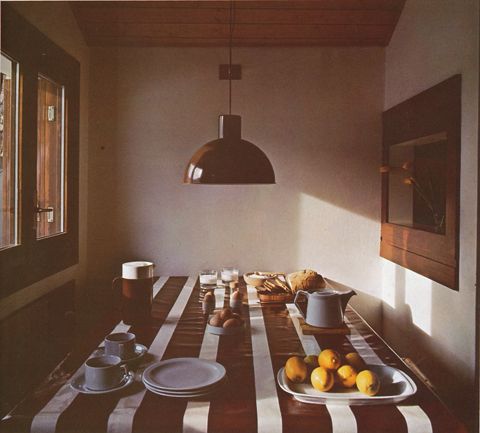 The beaded ceiling with exposed beams is an important feature which follows the slant of the roof. Its volume contributes to the strong feeling of warmth prevailing throughout this little house.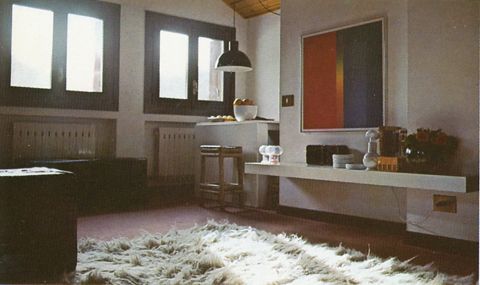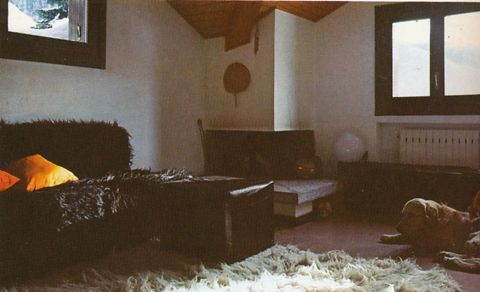 The polyurethane units which make up the corner sofa in the living room are covered in shaggy, synthetic 'monkey' fur and can be converted into two additional beds, bringing the total sleeping accommodation to seven.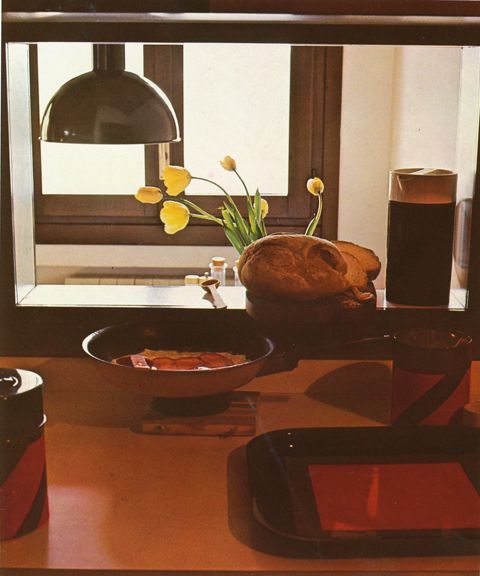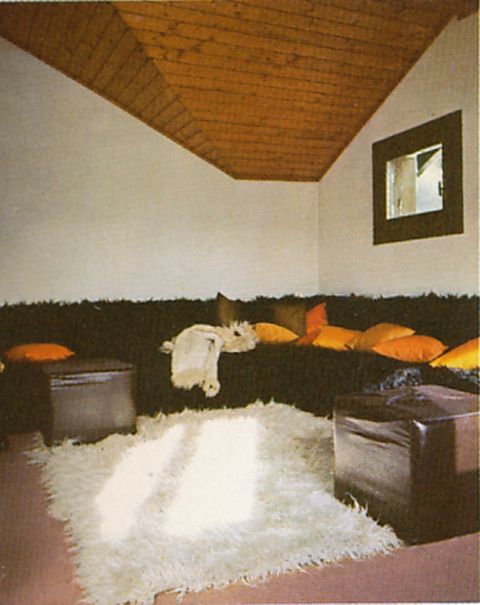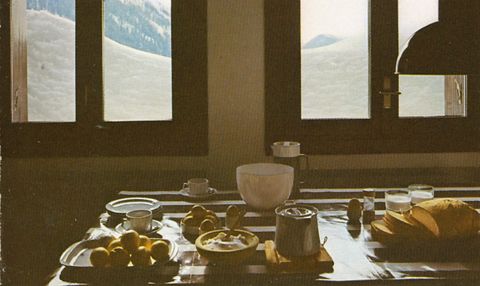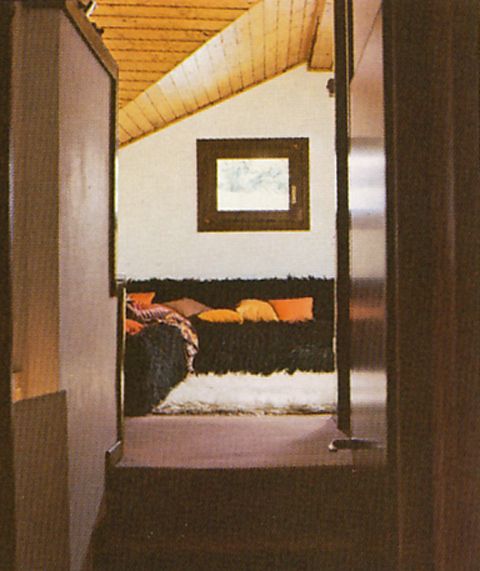 Next to the day area and quite independent of it, is the night area with two rooms (the very small one contains only a bed) and the bathroom.
Apart from the master bedroom, there is enough space for three beds in the children's room. Two, aligning the wall, have large drawers underneath, while the third, at right angles to the other two, is slightly higher and rests on a lacquered white wood storage unit with drawers and shelves.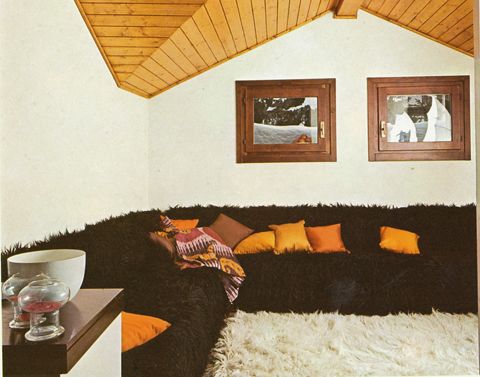 Apartment designed by Ornella Noorda.Scanned from One Room Interiors by Franco Magnani, 1979.