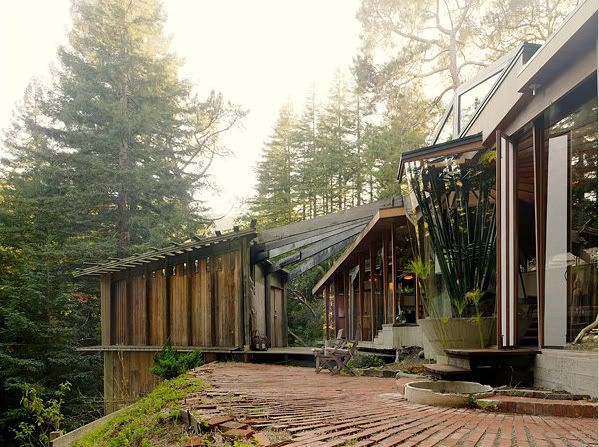 A south-facing wall of glass overlooks the wooded canyon. The home, designed to blend into the landscape, was built using salvaged materials like rafters from a 19th-century hotel and glass from World War II fighter planes.



I often read interviews where the subject is asked where their ideal holiday or place of relaxation is, and the answers are often "this hidden island beach... this exotic city... this glitzy ski resort..." My answer would be very different. I've always found the forest to be the best place to escape or live, and that being enveloped by trees is the closest to peace we are capable of. Maybe it was visiting my mother's family farm deep in the mountains of North Carolina or my childhood summers spent in the woods of New Hampshire, but my dream has always been to spend at least part of the year in a place like that. I've written on here before about the farm in North Carolina where I, first, want to fix-up my great-grandmother's cottage and, then, build a modern home on the mountain. The New York Times this week published a story on this home in the Redwood forest of California. Originally built in 1958 by Daniel J Liebermann, a pupil of Frank Lloyd Wright, this crescent-shaped home is a great example of how a house can be built to co-exist with the environment, and not compete.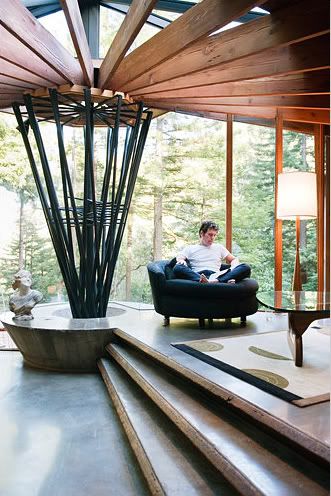 "I would stare at every angle and reconfigure the space in my mind," Mr. Todd said of the house. "In the end, it was clear the original design was best. We chose to edit and make the home more luxurious."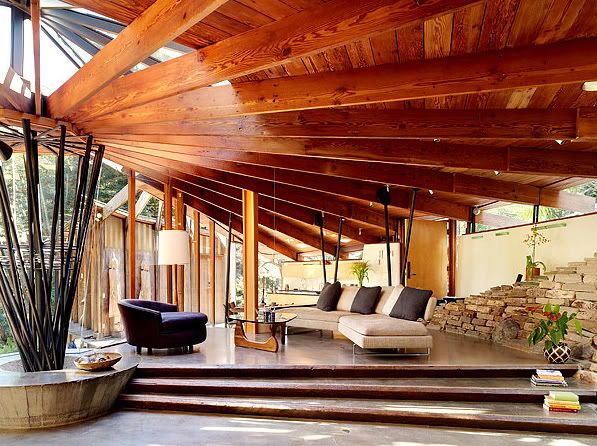 The house was designed in 1958 by Daniel J. Liebermann, who favored radial plans and curved walls. Metal tubes at the center support roof beams that fan out like umbrella spokes.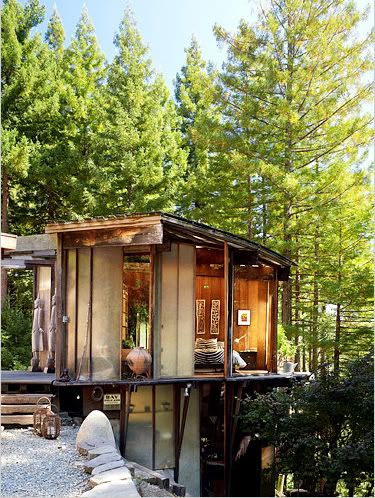 The guest house is linked to the main house by a fan of wooden beams. It serves as a bedroom for 17-year-old Luke Todd and a home office for his father.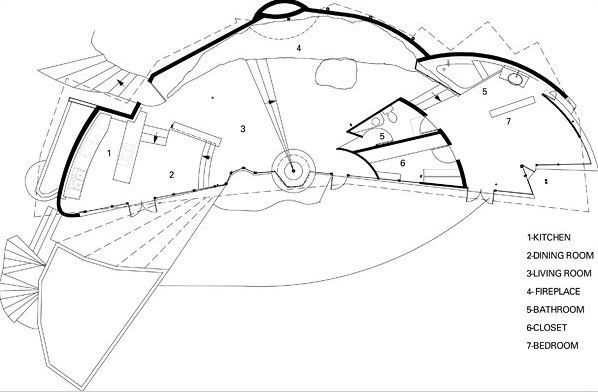 Mr. Liebermann, who had apprenticed with Frank Lloyd Wright, had sold the house in 1966. But he was living nearby, and both he and Ms. Liebermann advised the Todds during the early stages of the renovation.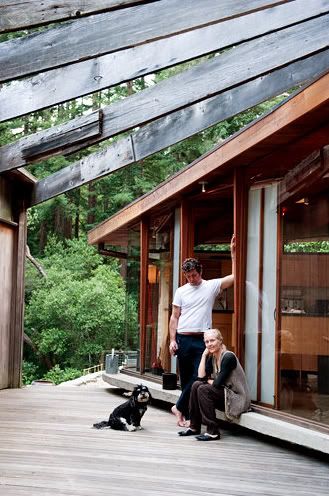 Andrew and Kim Todd, who run a chain of hair salons in the Bay Area, were immediately drawn to their home among the redwood trees in Mill Valley, Calif., despite its modest size — 1,100 square feet — and the need for extensive renovations.
All photos by Joe Fletcher. All photos and captions from the New York Times.