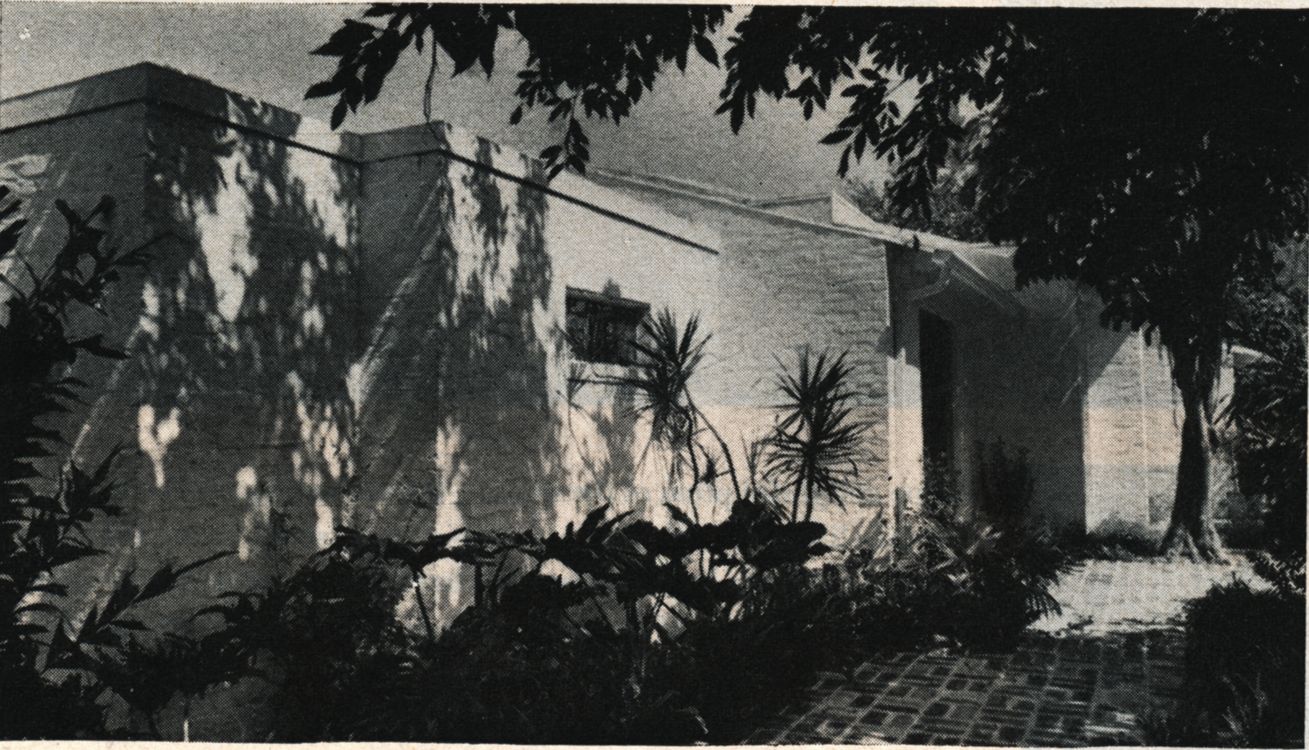 Brick replaced wood siding of old house, and four coats of white paint add ageless patina.
Space - bountiful and uninterrupted space - ranks among the most coveted commodities today. To find it in a small, typical unpretentious Florida cottage is little short of miraculous. More precisely, interior decorator Howard Perry Rothberg found the house and made the space.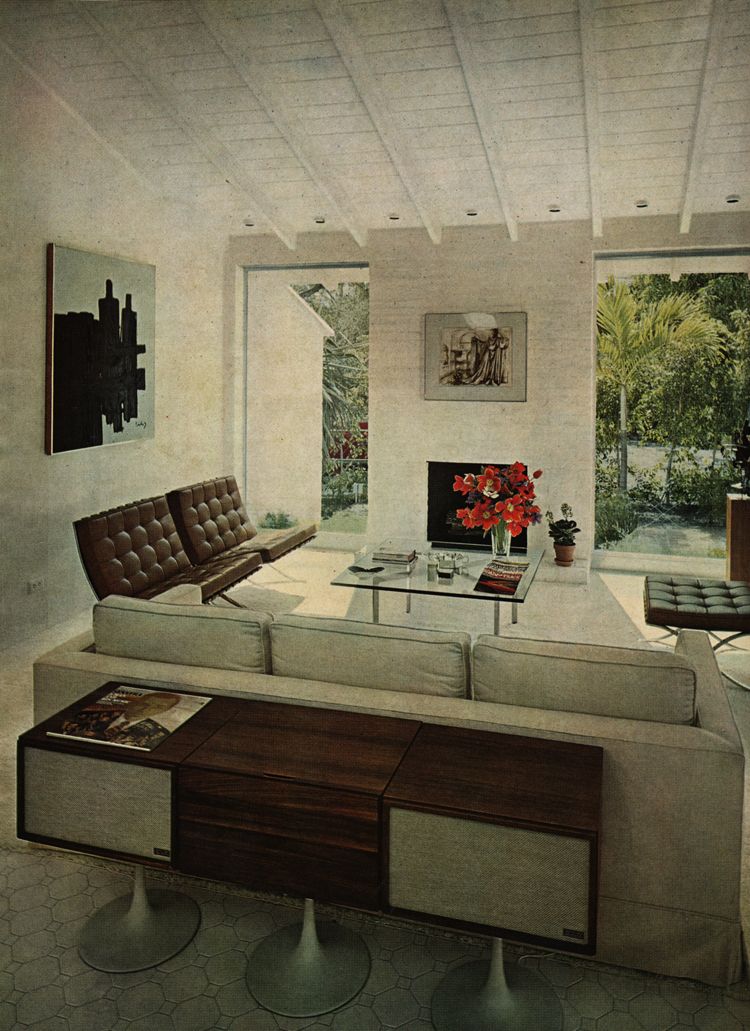 Serene seating area centers on the new brick fireplace flanked by floor-to-ceiling glass panels. Although clearly a part of the single large remodeled area, this living "room" gains definite boundaries through placement of sofa and tri-pedestaled hi-fi, a white area rug, and recessed fireplace wall. Lavish garden lighting avoids nighttime sensation of gazing out into a black pit of darkness.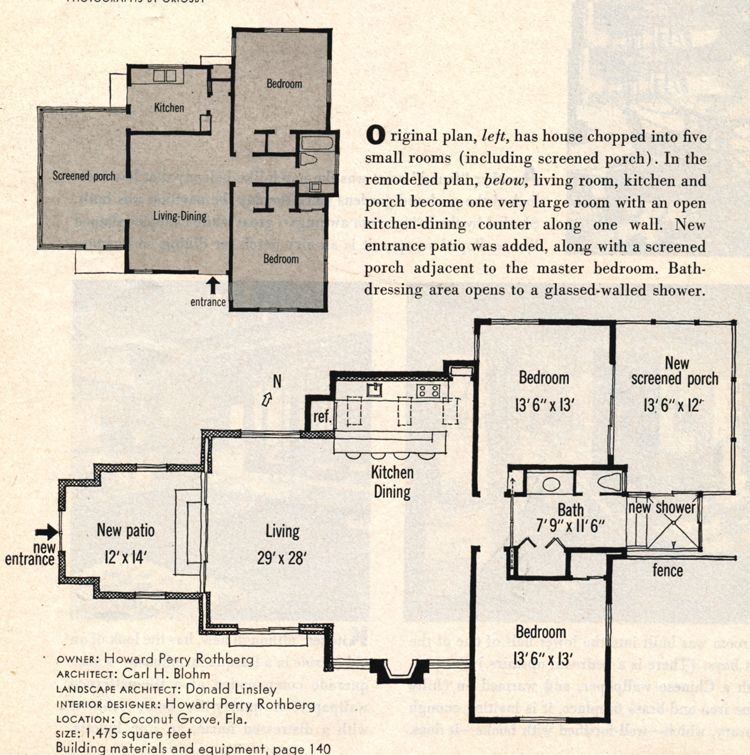 Marble-topped counter, 12 feet in length, seats up to six on upholstered corduroy stools with tall chrome legs. Guests face sleek kitchen-work center and painted brick wall accented by soft light from fixtures between the rafters.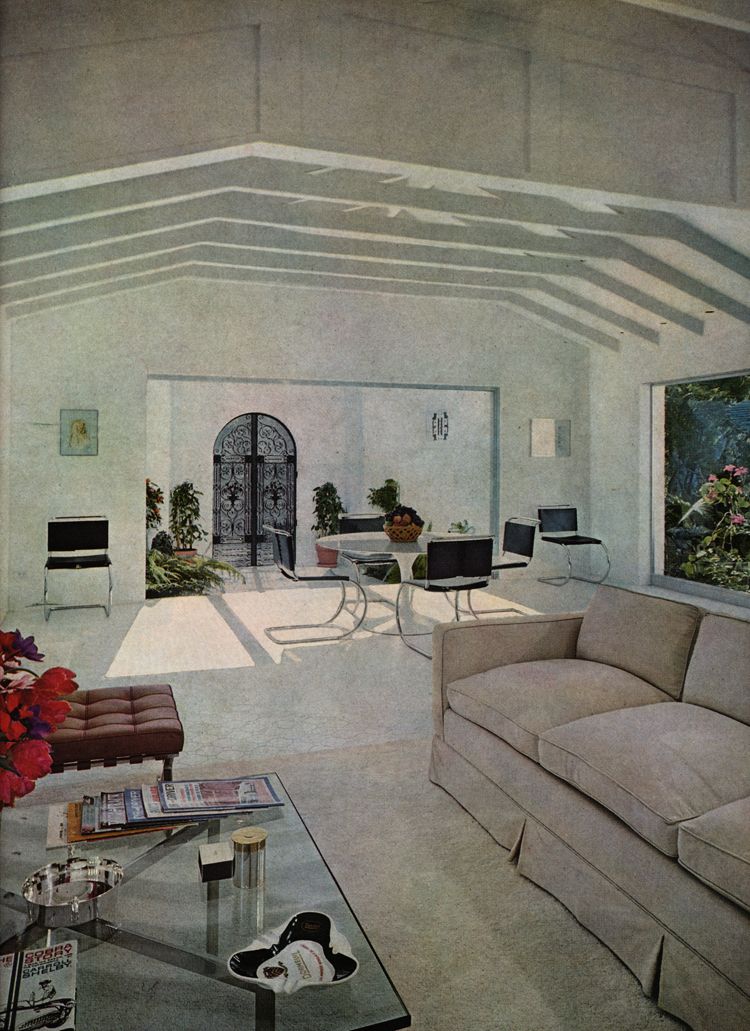 A brilliant study in sheer whiteness, the all-purpose room has an almost limitless expanse as the eye is carried to entrance patio (sliding glass doors close to keep out weather) and arched doorway with Spanish gate of iron tracery. The clean white furniture and white tile floor play up openness.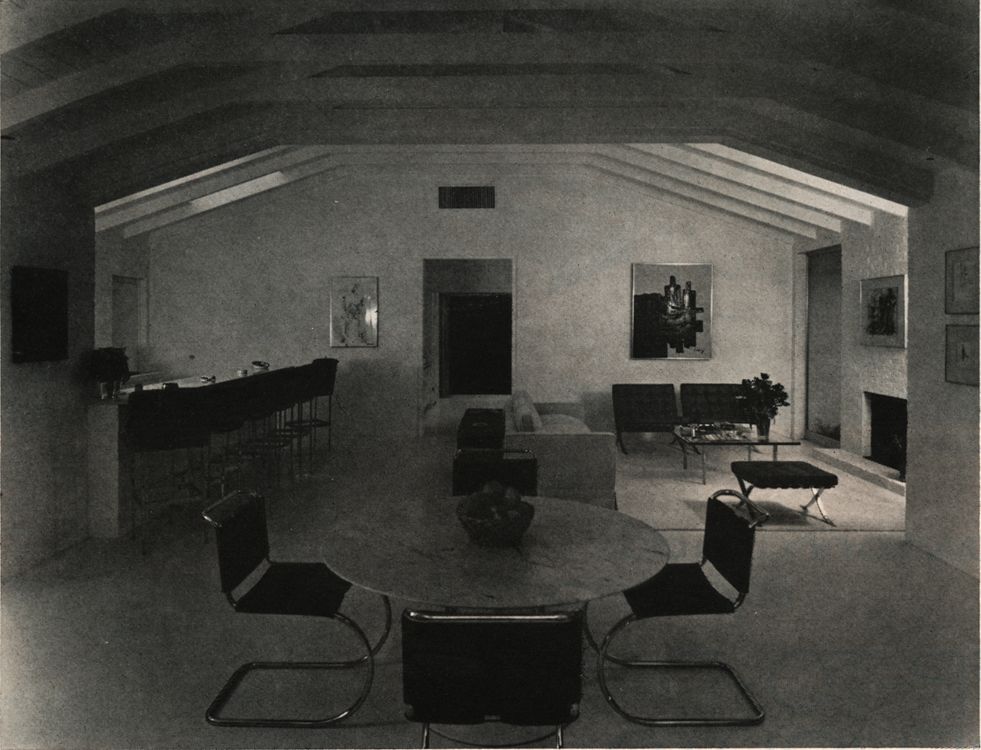 The kitchen counter also serves as a bar, is pivotal to both the living area and small dining table (which is most often laden with hors d'oeuvres during the cocktail hour). The counter is high enough to provide storage for food preparation on the kitchen side. Heat and cooking odors are vented directly out.
Nature-lover's shower, all glass and set amidst a profusion of palms and camellias, was made a novel extension of - and down two steps from - the remodeled bath-dressing room. Garden fence and a dense screen of foliage secure it's privacy.
Photos by Grigsby. Scanned from House and Garden, August 1966.